Sale, Quintana posting Cy Young-worthy numbers
Lefties among leaders in American League in several categories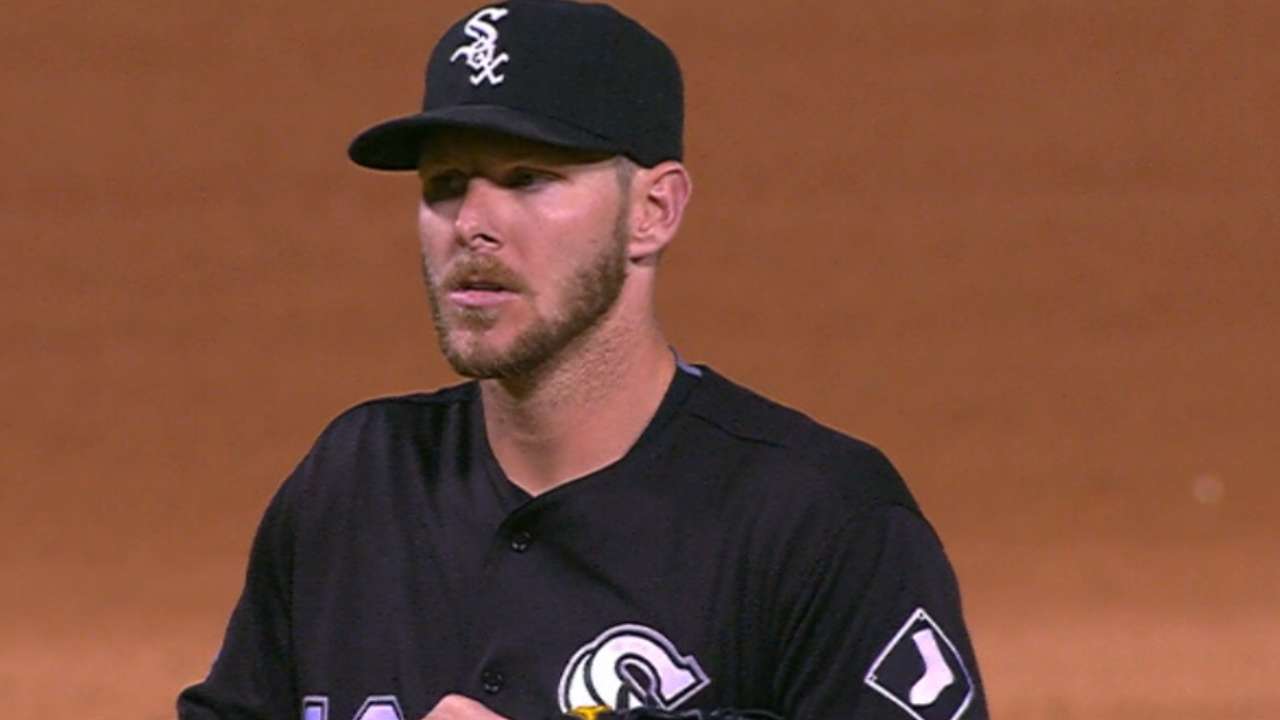 CHICAGO -- People who have written off White Sox southpaw aces Chris Sale and Jose Quintana from American League Cy Young Award contention need only check their impressive statistics to realize they remain prime candidates.
"It's possible," White Sox manager Robin Ventura said of his starters in contention. "Now that Q is starting to get some wins and some run support, he can get into that picture, as well."
Sale and Quintana sit in a group of candidates that includes Cleveland's Corey Kluber, Texas' Cole Hamels, Boston's Rick Porcello, Toronto's J.A. Happ, Kansas City southpaw Danny Duffy, Detroit rookie Michael Fulmer and possibly Baltimore closer Zach Britton. Sale has 15 victories, trailing Happ and Porcello at 17, though the win/loss record certainly has dropped significantly on the list of Cy Young indicators.
Kluber leads in fWAR at 4.5, but Sale and Quintana are tied for second with the Yankees Masahiro Tanaka at 4.4. Kluber also leads in FIP at 3.11, with Sale and Quintana in the top five at 3.35, per fangraphs. Sale falls third in innings pitched (177 2/3 innings), while Quintana sits sixth (172 1/3). Quintana's 2.77 ERA is behind only Hamels and Fulmer, while Sale ranks eighth at 3.14.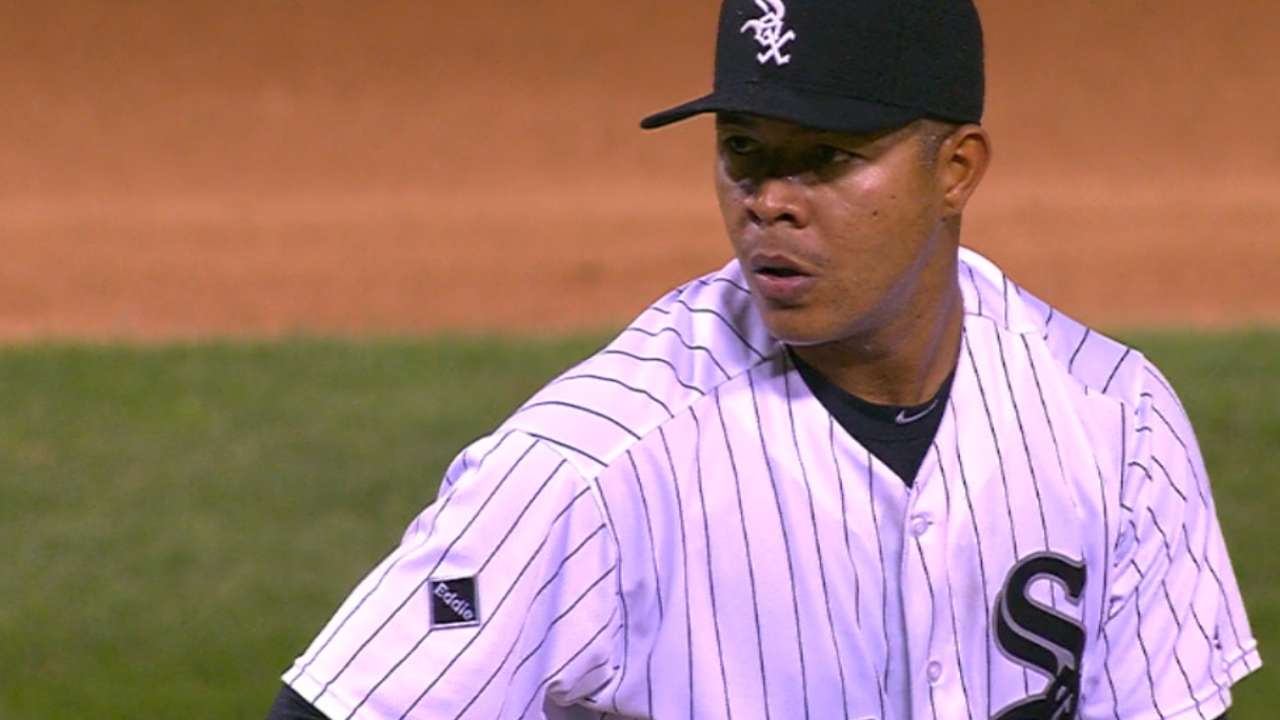 The 1.00 WHIP for Sale stands above all other AL starters, while Quintana is 10th. Sale's 179 strikeouts put him fourth, and Quintana is ninth at 150. Look no further than Sale's 14-strikeout, no-walk complete game Friday and Quintana's dominance Saturday against the Mariners to see their value.
One factor missing for Sale and Quintana in contrast to the other potential candidates is playing for a bona fide postseason contender. With the White Sox "mired in mediocrity," as stated by general manager Rick Hahn, a move of Sale and/or Quintana could be explored if the organization moves down the full-on rebuilding path, with a return to the playoffs in a year or two as the ultimate goal.
Then again, it's pretty easy to imagine the White Sox building around two of the best starting pitchers in baseball, under team-friendly contractual control, with or without a Cy Young honor.
"I don't think any time you like the look of not having those guys," Ventura said. "You know how important starting pitching is. Everybody is looking for starting pitching. Those are two of the best guys you could have."
Scott Merkin has covered the White Sox for MLB.com since 2003. Read his blog, Merk's Works, follow him on Twitter @scottmerkin, on Facebook and listen to his podcast. This story was not subject to the approval of Major League Baseball or its clubs.