Blazek resumes throwing, could return in September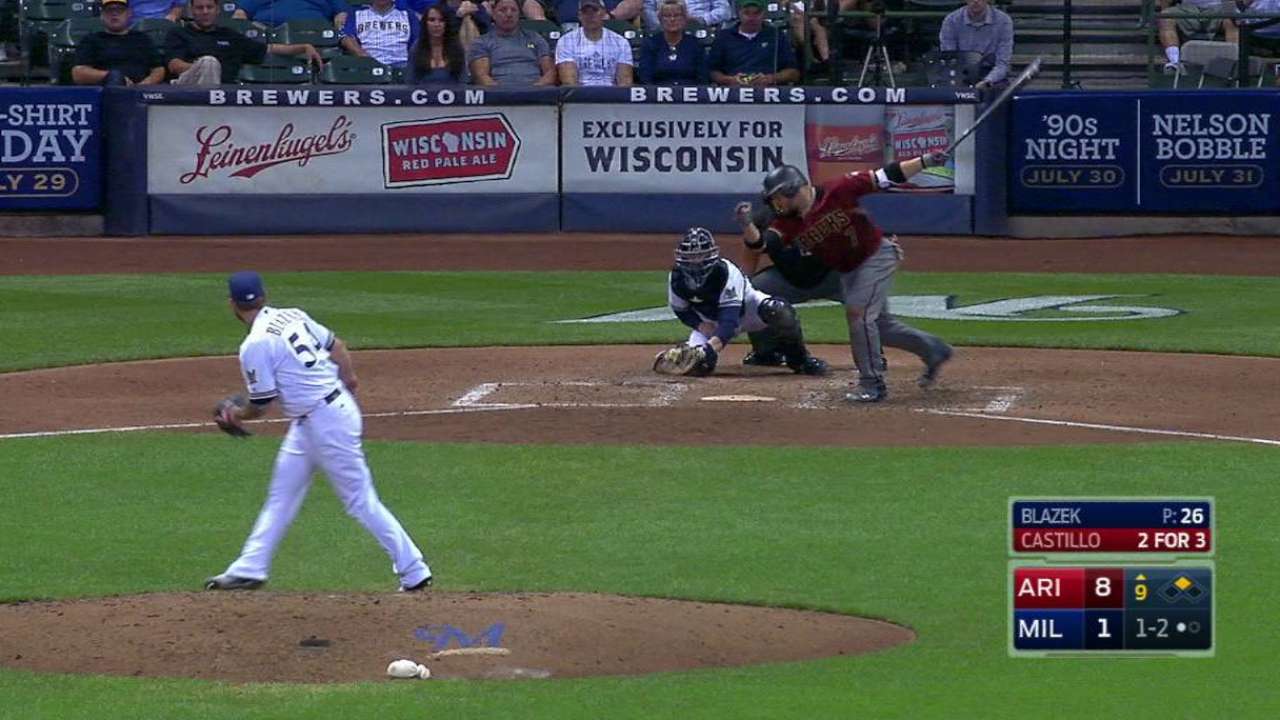 MILWAUKEE -- After an MRI scan of his right elbow and forearm yielded good news last week, Brewers reliever Michael Blazek has resumed throwing with renewed hope he will pitch again this season.
Blazek, who is on the disabled list with a forearm strain, was off Sunday after three straight days of flat-ground throwing sessions from 60-75 feet. He will resume throwing on Monday, and he has his sights on a mid-September return to the Brewers' bullpen.
"The way it's felt over the past four or five days, it's gradually gotten better," Blazek said. "Every day I throw, it gets a little better still. It is improving."
Sunday morning stretch. #Brewers pic.twitter.com/YVzUUjZDcv

— Milwaukee Brewers (@Brewers) August 28, 2016
Blazek went for an MRI in the middle of last week. It not only revealed no structural damage, but Blazek's ulnar collateral ligament actually appeared thicker and healthier than in his baseline test.
The result, Blazek said, offered peace of mind after several frustrating weeks of little progress.
"Just knowing [the UCL] is not damaged gave me some confidence to get after it a little bit more," Blazek said.
The 27-year-old had a 2.43 ERA in 45 appearances in 2015, but has a 5.58 ERA in 40 games this season while fighting elbow and forearm discomfort.
Adam McCalvy has covered the Brewers for MLB.com since 2001. Follow him on Twitter @AdamMcCalvy, like him on Facebook and listen to his podcast. This story was not subject to the approval of Major League Baseball or its clubs.