Grounds crew adds infield dirt to aid Garcia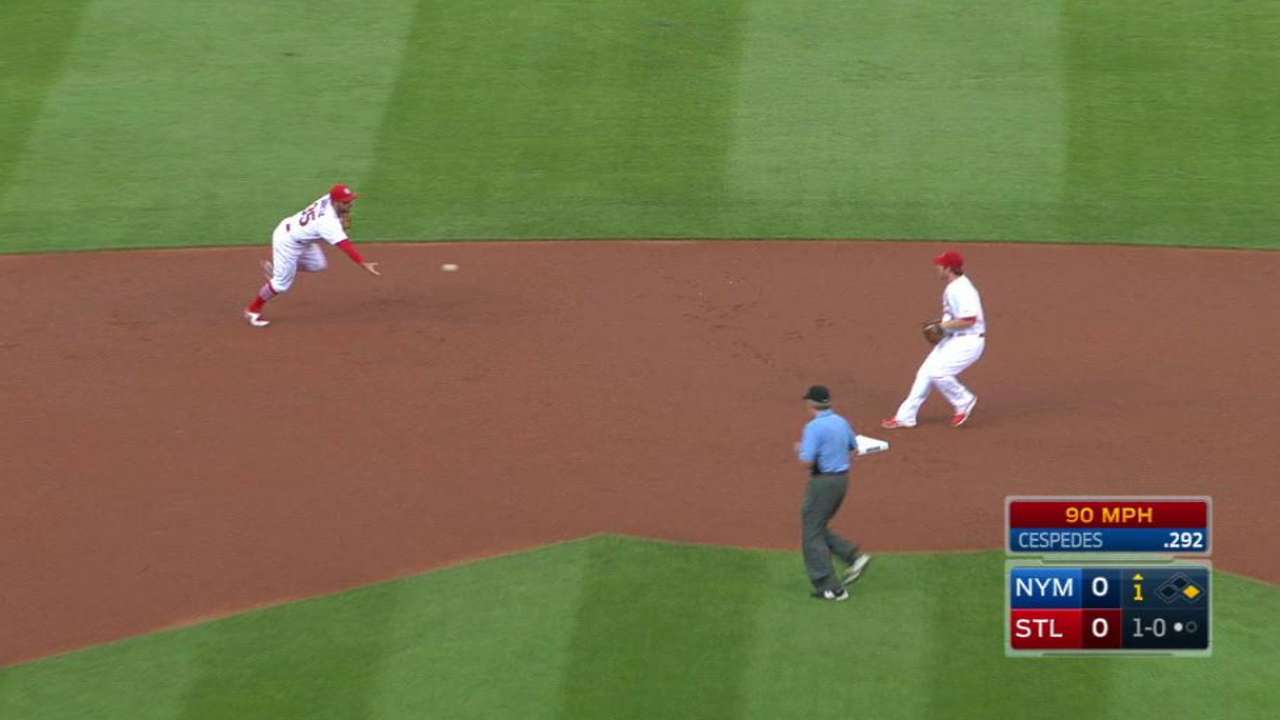 ST. LOUIS -- Injuries to Aledmys Diaz and Jhonny Peralta have put utility man Greg Garcia into the Cardinals' starting lineup 30 times since the beginning of July, with 17 coming at home.
As the summer months have worn on and Garcia earns more starts, his hands get sweaty with the St. Louis humidity. Because of that, he made a request of the grounds crew to put a dry patch of infield close to shortstop or third base when he starts.
"For the infield to be nice, they've got to keep it wet, so for me to dry my hands, the infield dirt is still moist so I need a little something in the back that's dry," Garcia said. "I asked the grounds crew to do it, especially in these months because it's so hot out there."
Garcia first noticed his perspiring palms when he was in the Minor Leagues and playing Class A Advanced ball. He added that the seams on professional baseballs are also lower than those on a college baseball, which can make it harder to grip.
The dry spot is located where the infield meets the outfield at Busch Stadium when he plays shortstop and in foul territory beyond third base when he starts there. The adjustment on the field has added a slight advantage. While it's unknown if there is direct correlation, Garcia has improved slightly since he began asking for the dry dirt. He has a .966 fielding percentage in July and August when he began starting more consistently, compared to .962 in the first three months of the season.
As he began to stretch before Sunday's game, Garcia noticed the grounds crew had forgotten to put his patch out and reminded them to do it at the last minute.
"My middle brother Drew did it, and I just tried to be like him," Garcia said. "I remember watching my brother play a college game and he was always grabbing dirt. And when I grew up, I wanted to be just like my older brother. And now I feel like I need it."
Nick Krueger is a reporter for MLB.com based in St. Louis. This story was not subject to the approval of Major League Baseball or its clubs.