Jay returns home, progressing toward BP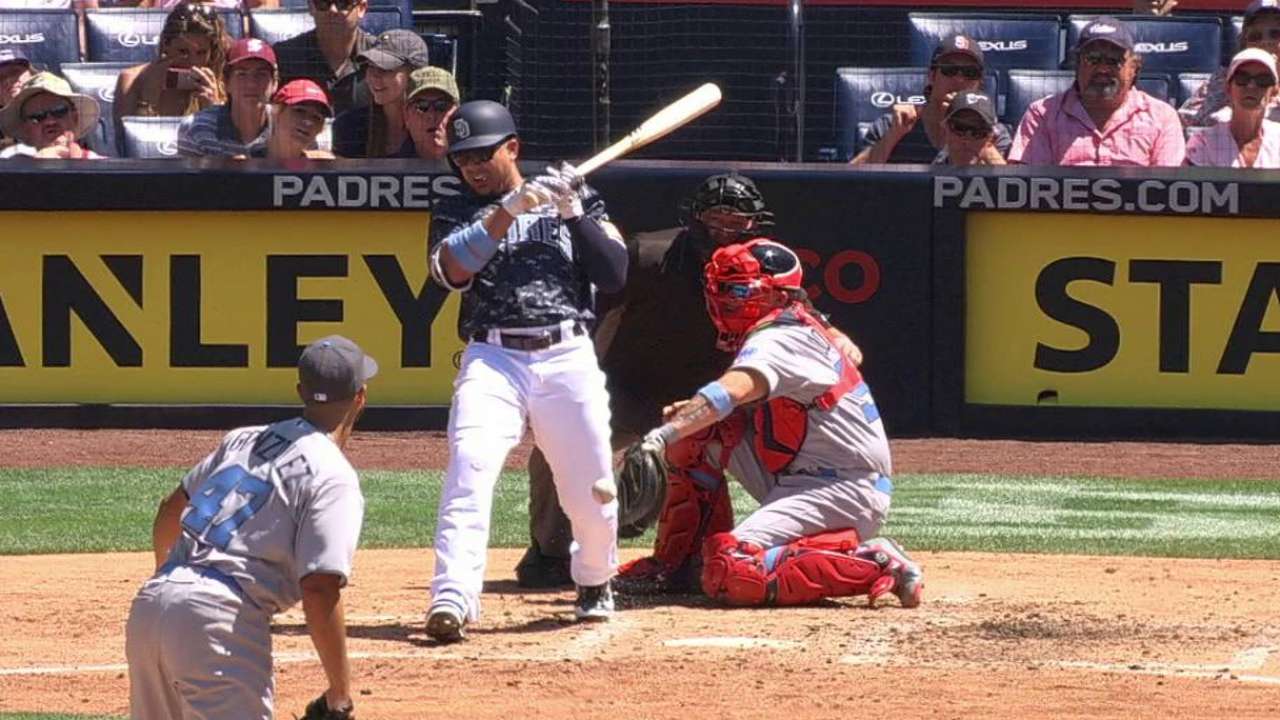 MIAMI -- Padres outfielder Jon Jay really would have liked to be healthy enough to play in front of the home folks. The Miami native and University of Miami standout was relegated to watching from the dugout as the Padres completed a three-game series on Sunday at Marlins Park.
"It's always fun coming home," Jay said. "This is where I was born and raised. This is where it all started for me. I always like to represent the city of Miami. I love this city."
On Saturday, San Diego transferred Jay to the 60-day disabled list. He is recovering from a broken forearm after being hit by a pitch in a game in late-June.
"I'm feeling a lot better," Jay said. "Just doing some cage work and trying to get out there as soon as I can."
Right now, though, Jay can only stay in shape by running the bases and sharp with fielding and throwing.
"I was in a cast for six weeks or so, just giving my hand time to get it's functioning back the right way instead of rushing it," Jay said. "We're monitoring it. The training staff is doing a great job of staying on top of it, 24/7. I'm just going day to day trying to get better."
The 31-year-old was having a bounce-back year after hitting .210 with St. Louis last season. In his first year with the Padres, Jay had a slash line of .296/.345/.407 in 291 plate appearances and was leading the National League with 24 doubles at the time of the injury.
A second-round pick by the Cardinals in 2006, Jay played six seasons in St. Louis before being dealt to San Diego last December.
"I don't think he's near game action in the next day or so or anything like that, but he's progressing closer and closer to taking batting practice on the field," Padres manager Andy Green said. "After he does that, then he's probably close to going out and starting a rehab assignment."
Glenn Sattell is a contributor to MLB.com based in Miami. This story was not subject to the approval of Major League Baseball or its clubs.