Asdrubal's left knee flareup has Mets concerned
Shortstop hurt in collision, had injured same knee a month ago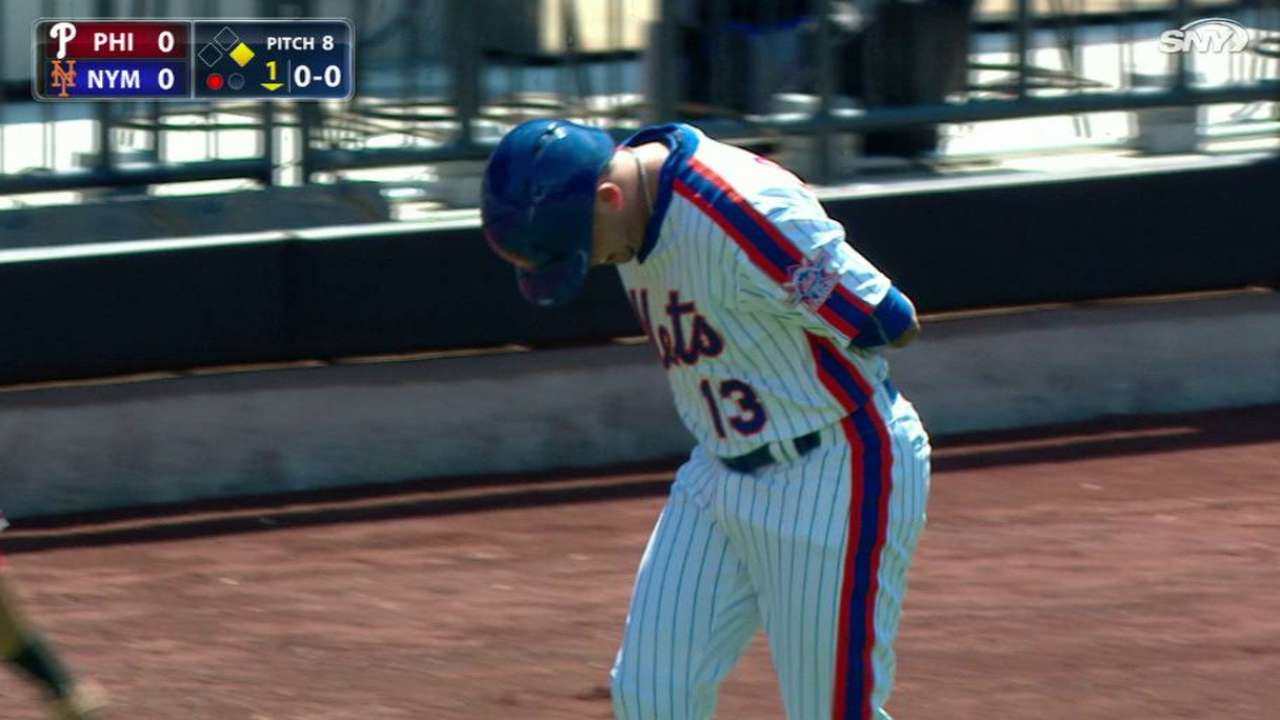 NEW YORK -- After colliding with Phillies first baseman Tommy Joseph while beating out a bunt single in the first inning of the Mets' 5-1 loss Sunday, Asdrubal Cabrera grabbed his left wrist, and the Mets' training staff immediately came out to look at him. The shortstop would stay in the game, but it wouldn't be for long as the price of that collision soon came to the forefront.
Cabrera was removed from the game moments later after he jogged gingerly to second base following a single by Kelly Johnson. The Mets announced he left the game because of a sore left knee, the same one that landed him on the disabled list earlier this month.
"We were more worried about his wrist until he came back to the bag after one of the pitches and [first-base coach] Tom [Goodwin] got ahold of us and said his knee was bothering him. I watched him run to second and obviously he didn't run very good."
Wilmer Flores, who went 1-for-3, pinch-ran for Cabrera and took over at third base, while Jose Reyes moved to shortstop.
As of now, the Mets' main concern is with Cabrera's left knee, not the left wrist.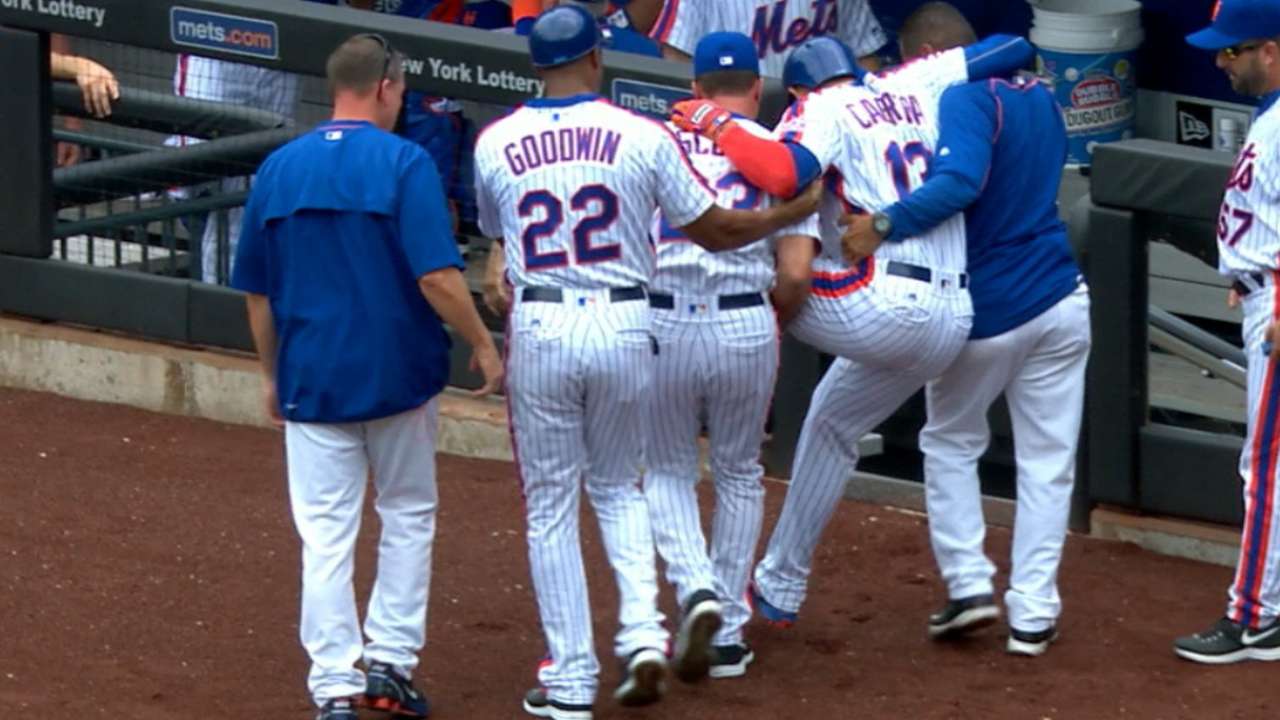 Cabrera was placed on the 15-day disabled list Aug. 2 with a strained patella tendon in his left knee. The shortstop returned Aug. 19 and had hit .455 (15-for-33) with four doubles, three home runs and nine RBIs.
"We know that there is the issue with the patella tendon," Mets manager Terry Collins said. "Once he comes out of the game, the adrenaline is still kicked in and then he got ice on it right away and said he felt better. But that's how he felt the other day and he ended up missing two weeks, so we won't know until [Monday]."
Troy Provost-Heron is a reporter for MLB.com based in New York. This story was not subject to the approval of Major League Baseball or its clubs.