Oberholtzer to remain in Angels' rotation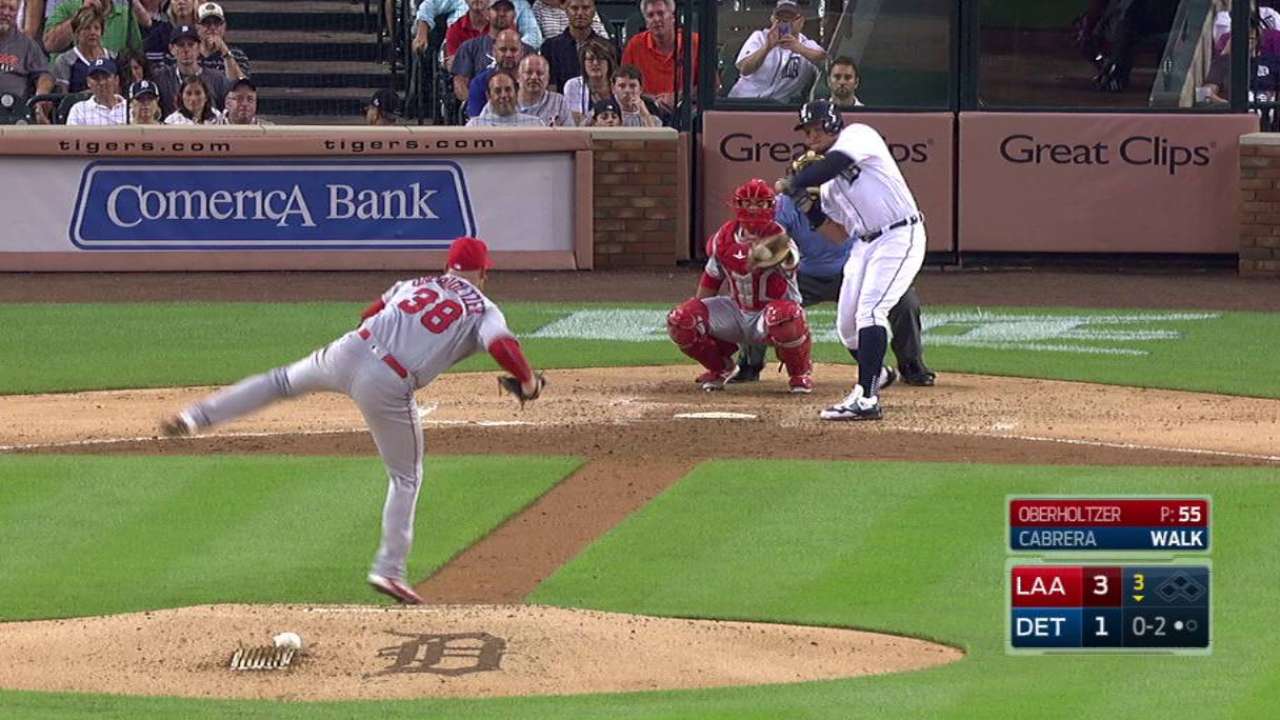 DETROIT -- Angels manager Mike Scioscia said Sunday he plans on keeping Brett Oberholtzer in the starting rotation following the team's win against the Tigers on Saturday.
Oberholtzer (3-2, 5.16 ERA) had come out of the bullpen all season long with the Phillies before being acquired by Los Angeles. He made three relief appearances for the Angels before making his first start on Saturday, allowing one run over three innings on 59 pitches. It took Oberholtzer 32 pitches to get through the first inning.
Scioscia said he was happy with Oberholtzer's first start, but he hopes the team will be able to extend the left-hander's pitch count, as well as his number of innings.
"In the second and third innings, he really made his pitches," Scioscia said. "So hopefully there's not only more length and he can extend the pitches, but expand the number of outs he can get us."
The Angels could possibly convert to a six-man starting rotation with September callups coming soon. Though Scioscia had no direct comment on how many players the team plans to call up for September, he did not rule out the possibility of expanding the rotation.
Jhoulys Chacin was originally scheduled to start Saturday's game, but Scioscia swapped him out for Oberholtzer because he favors Chacin coming out of the bullpen. Chacin threw four scoreless innings in relief of Oberholtzer on Saturday, a strong enough outing to have Scioscia say he plans on keeping Chacin as a reliever the rest of the season.
"Jhoulys has been really consistent coming out of the 'pen," Scioscia said. "His velocity is up. Everything is sharper. If he can maintain that as a starter, you're looking at a guy that could easily be in a good rotation in the Major Leagues, but he had a little bit of trouble with that consistency as a starter. But in the bullpen he's throwing the ball very well."
Chacin has posted a 3-6 record and a 6.54 in 13 starts for the Angels this season; he's sporting a 2.08 ERA in nine relief appearances.
Kyle Beery is a reporter for MLB.com based in Detroit. This story was not subject to the approval of Major League Baseball or its clubs.