Dietrich begins rehab assignment, eyeing Saturday return
Giancarlo does light running on Saturday but timetable remains same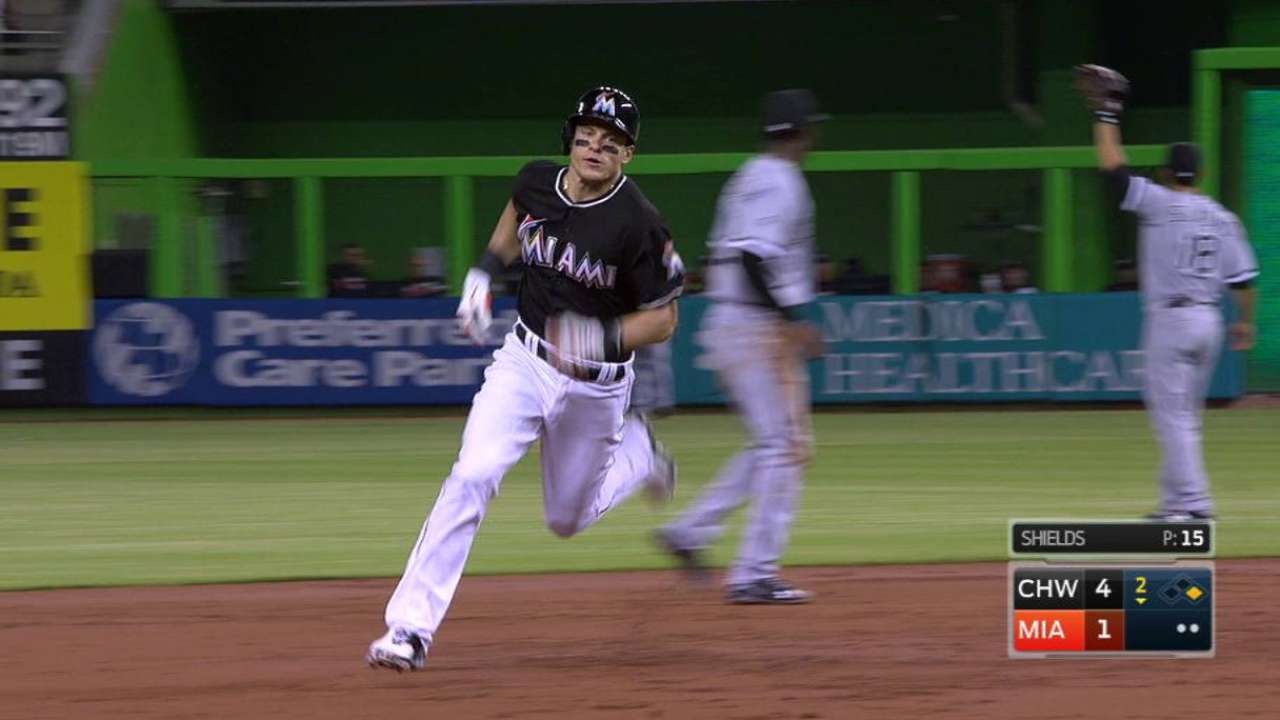 MIAMI -- Giancarlo Stanton has begun doing some light jogging and is easing into some throwing and swinging drills, but the Marlins insist there is no change in the timetable of a possible return for the three-time All-Star right fielder.
The club has a more optimistic outlook for Derek Dietrich, who began his rehab assignment with Double-A Jacksonville on Friday. The anticipation is the left-handed-hitting infielder will be reinstated when he is first eligible, which is Saturday at Cleveland.
Stanton has been on the disabled list since Aug. 14 with a Grade 3 left groin strain, and Dietrich has been out since Aug. 19 with a right knee contusion.
Stanton showed some encouraging signs during stretching on Saturday when the club took full batting practice. On Sunday, the team didn't take BP, which is common for matinees after night games. But on Saturday, Stanton did some light running in the outfield.
"He's doing his rehab," Marlins manager Don Mattingly said. "He was outside [Saturday] doing some things. He was starting to move around.
"Nothing has really changed as far as the timetable. He's rehabbing. We talked about him, the possibility of the last week, and that's if everything went absolutely perfect."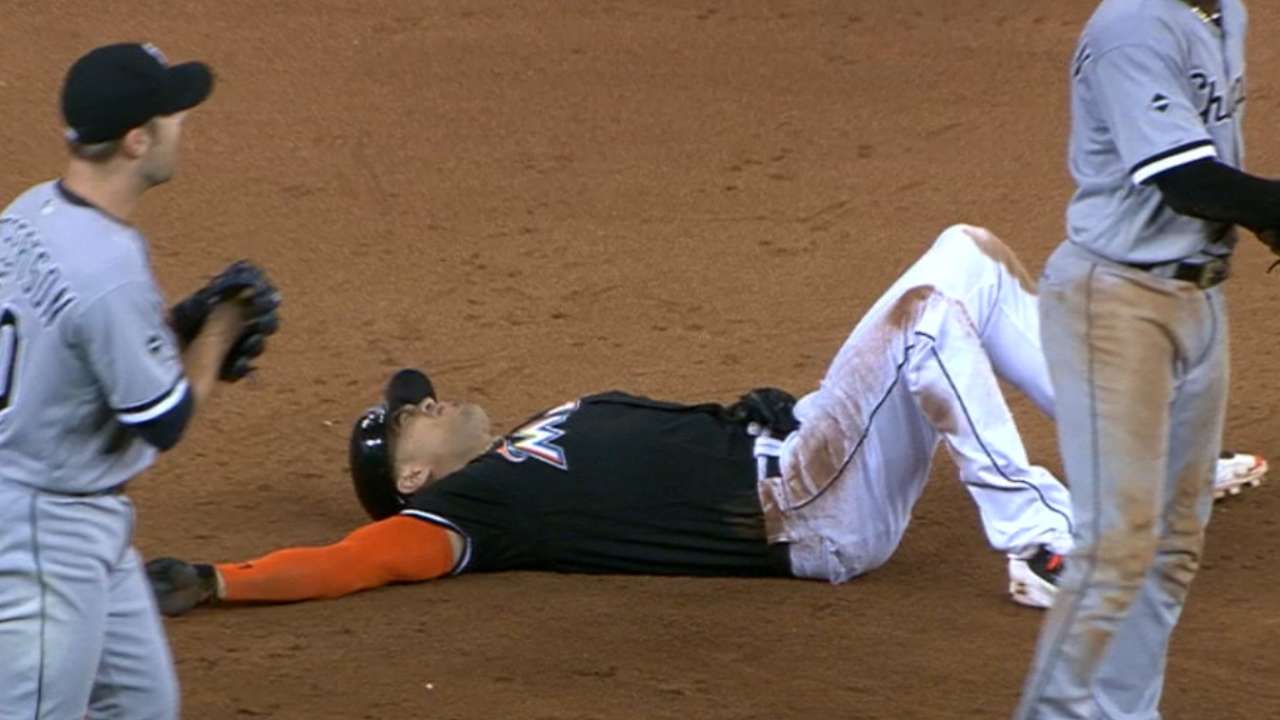 Still, being cleared to do some running is a promising first step. The team has said the best-case scenario was six weeks, which would make Stanton's return around the final week of the regular season.
"That's not getting pushed up because we see him on the field doing some things," Mattingly said. "He's actually getting to the point where he's throwing a little bit, and I've seen him hit the ball off the tee. There is some activity going on, but I don't think that's changed the timetable of when we expect him to have even a chance to do something."
During the September callup period, Stanton could be reinstated, even if it is just to pinch-hit, because with extra players, he could be lifted for a pinch-runner.
In 103 games, Stanton was batting .244 with 25 home runs and 70 RBIs.
Dietrich was sent to Double-A to get back into playing regularly. He went hitless in four at-bats on Saturday. He posted a .276 average with four homers and 32 RBIs in 106 games.
"Just getting him back playing and getting him back in rhythm," Mattingly said.
Joe Frisaro has covered the Marlins for MLB.com since 2002. He writes a blog, called The Fish Pond. Follow him on Twitter @JoeFrisaro and listen to his podcast. This story was not subject to the approval of Major League Baseball or its clubs.