Girardi: Headley to get more playing time soon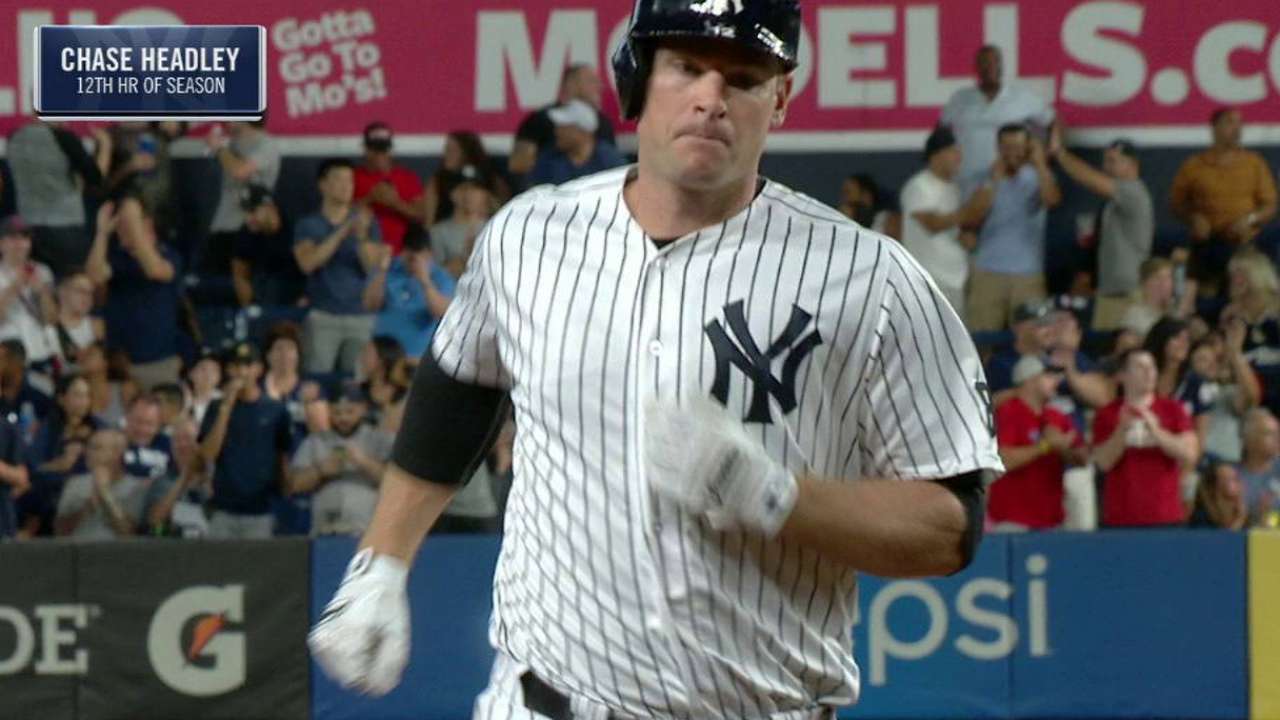 NEW YORK -- Chase Headley hasn't been a fixture in the Yankees' lineup over the past week. But according to Yankees manager Joe Girardi, that's about to change.
Headley has been on the bench for the start of all but one of the Yankees' games since the middle of New York's series in Seattle, including Sunday's series finale versus Baltimore. Ronald Torreyes has played in Headley's place those four games, and has done more than just fill in, hitting .467 with three doubles and two RBIs without a strikeout entering Sunday.
To Girardi, Torreyes has earned the right to play more. But he won't be the Yankees' everyday third baseman.
"Chase is going to be back in there next week," Girardi said. "But it's more about what Torreyes has been doing, how well he's been playing."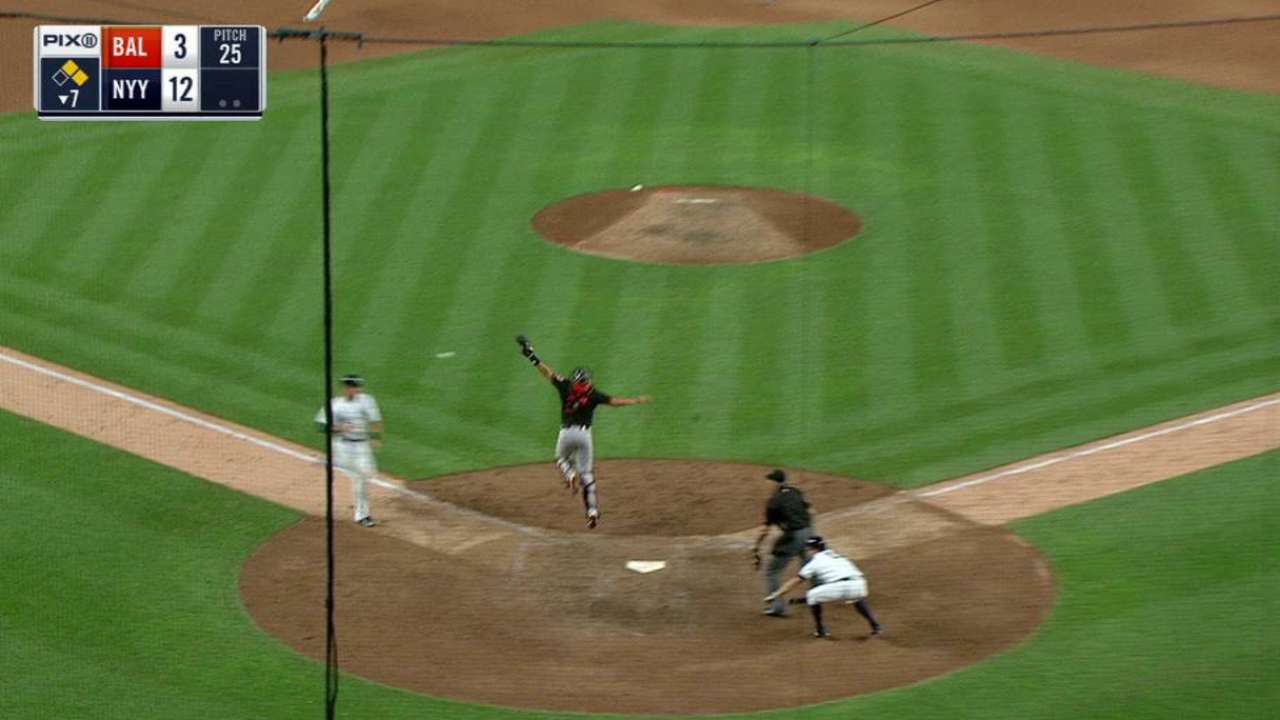 For as well as Torreyes has played, Headley hasn't quite kept up. Dating back to Aug. 1, Headley has hit just .234 with two home runs and 21 strikeouts, more than one per game. Prior to that day, he was hitting .260 with 10 home runs in 92 games.
Because of Headley's recent rough patch, Girardi said he's reached a point where it's difficult to play him, but it's also difficult not to play him thanks to his career body of work. That said, Torreyes' hot play has made up for any of those concerns.
"Sometimes you get these situations as a manager and it's difficult for some of the players involved," Girardi said, "but [Torreyes] has been playing extremely well, and that's why he's in there.
Nick Suss is a reporter for MLB.com based in New York. This story was not subject to the approval of Major League Baseball or its clubs.