Cash: Rays need 'better judgment' on bases
Manager shoulders responsibility for baserunning miscues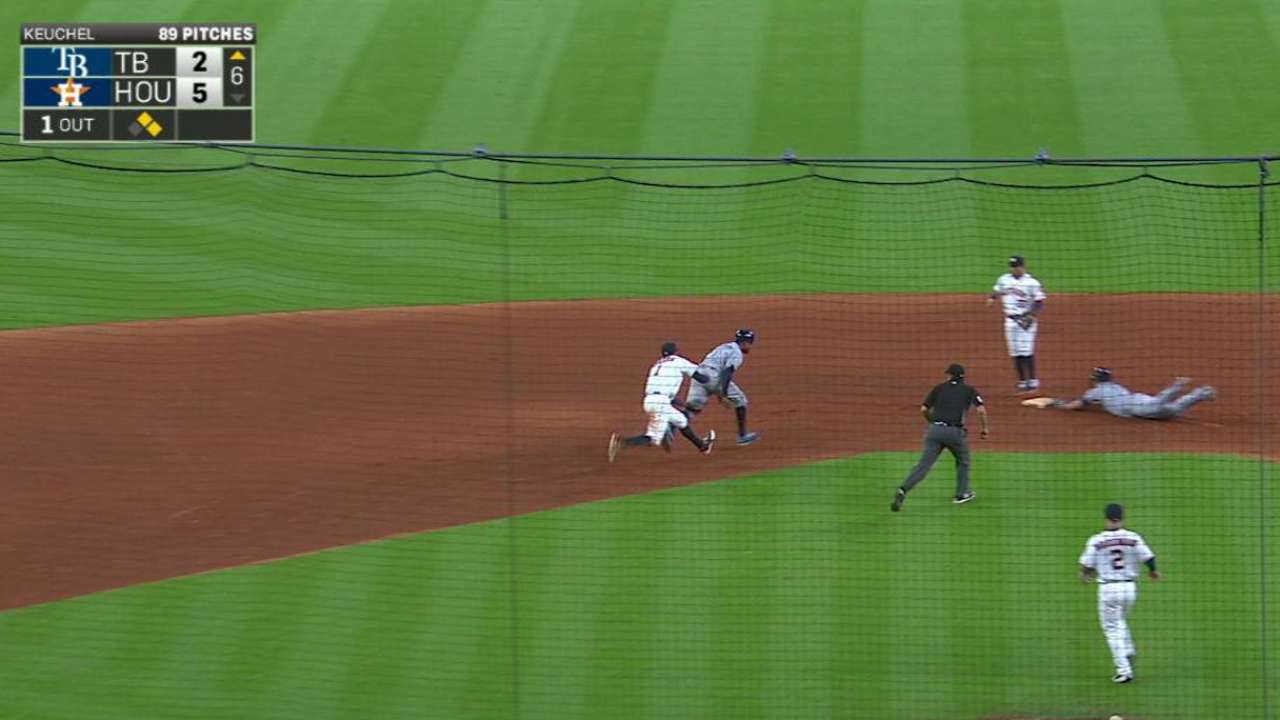 HOUSTON -- Baserunning mistakes have haunted the Rays this season.
For a second consecutive night, the Rays gave up an out and a baserunner via a baserunning mistake in their 6-2 loss to the Astros at Minute Maid Park.
Mikie Mahtook had just hit an infield single in the sixth when Astros first baseman Marwin Gonzalez snapped a throw across the infield to catch Tim Beckham in a rundown between second and third. Shortstop Carlos Correa tagged out Beckham.
So instead of being down three runs, but threatening with baserunners on first and second and one out, the Rays came away with one baserunner and two outs. Steven Souza Jr. then struck out to end what might have been a rally.
Beckham did not comment after the game.
Rays manager Kevin Cash addressed the baserunning following Friday night's loss after Mahtook got thrown out trying to stretch a double into a triple.
"We have to correct some of our baserunning," Cash said. "The baserunning I take responsibility for. We're not a good enough baserunning club, and it seems like it shows up a lot more in our losses than it does as being something we're good at to help us win games."
Cash noted that it comes down to having to "use better judgment" on the bases. He noted that he wasn't singling out Mahtook, either.
"It's collectively as a group," Cash said. "Myself included."
Earlier in the week, Beckham got picked off first base in the Rays' 2-1 loss to the Red Sox on Tuesday. That one left the Rays with one out and nobody on base.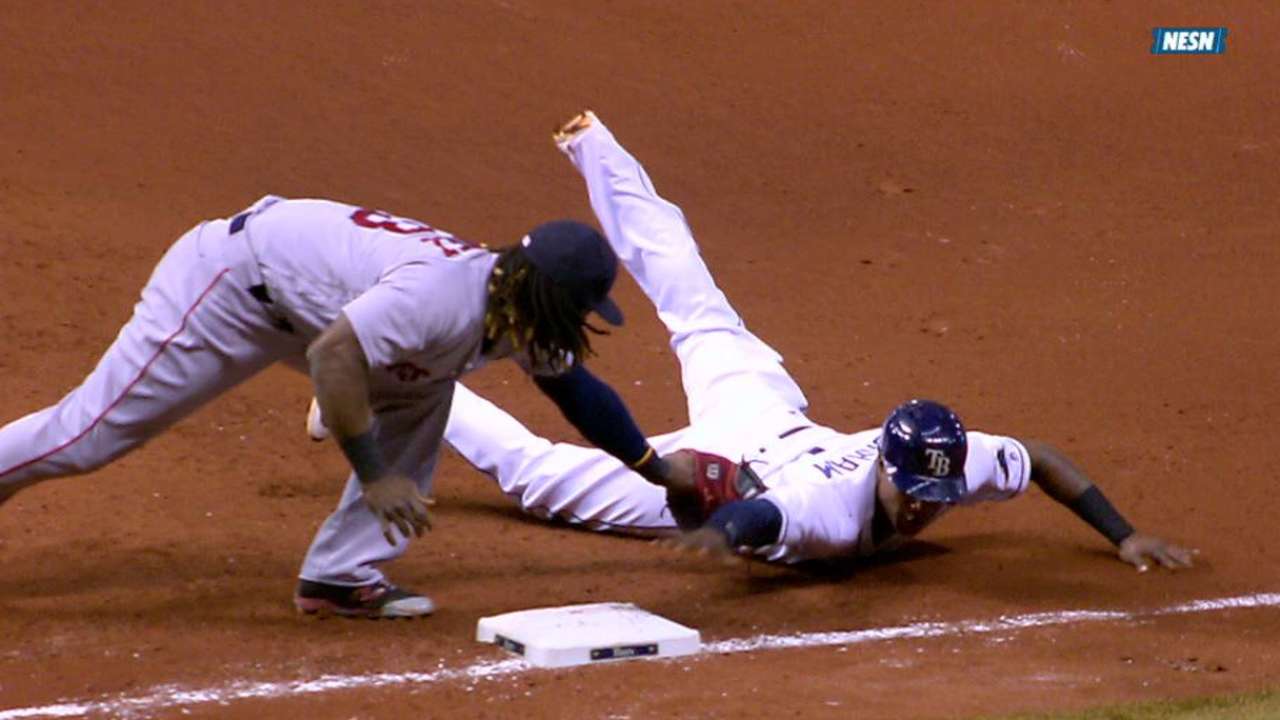 In that same game, Kevin Kiermaier doubled with one out in the eighth, but the hustling center fielder tried to stretch the hit into a triple. Mookie Betts, playing right for the Red Sox, made Kiermaier pay by throwing a strike to third baseman Travis Shaw, ending the rally.
When asked how the Rays go forward with fixing the team's problem on the bases, Cash replied: "I wish I had a good answer for you, I don't know."
"It's something that we're going to have to continue to work on," Cash said. "We've got to take a better initiative, I've got to take a better initiative as a manager and our coaches, just trying to instill those instincts for our players to understand what's right and what's not right. It's definitely showing up too much."
Bill Chastain has covered the Rays for MLB.com since 2005. This story was not subject to the approval of Major League Baseball or its clubs.