Phils amid stretch of stagnant starting pitching
Hellickson turns in second-shortest start of season in loss to Mets
NEW YORK -- This is not the way the Phillies wanted to enter the final month of the season.
After the Mets pounded them Saturday night at Citi Field, 12-1, they find themselves limping into September with just four more games to play in August. The Phillies have lost seven of their last 10, with their starters posting a 6.79 ERA (42 earned runs in 55 2/3 innings) in that stretch.
"Tonight was embarrassing," Phillies manager Pete Mackanin said.
But the Phillies' starting pitching problems go back further than that. The rotation has a 6.85 ERA (107 earned runs in 140 2/3 innings) in 27 games since July 27.
Incredibly, the Phillies are 13-14 in that stretch.
"Bad pitching," Mackanin said. "The funny thing about it is we are 11-11 in the month of August. So it's hard to figure out."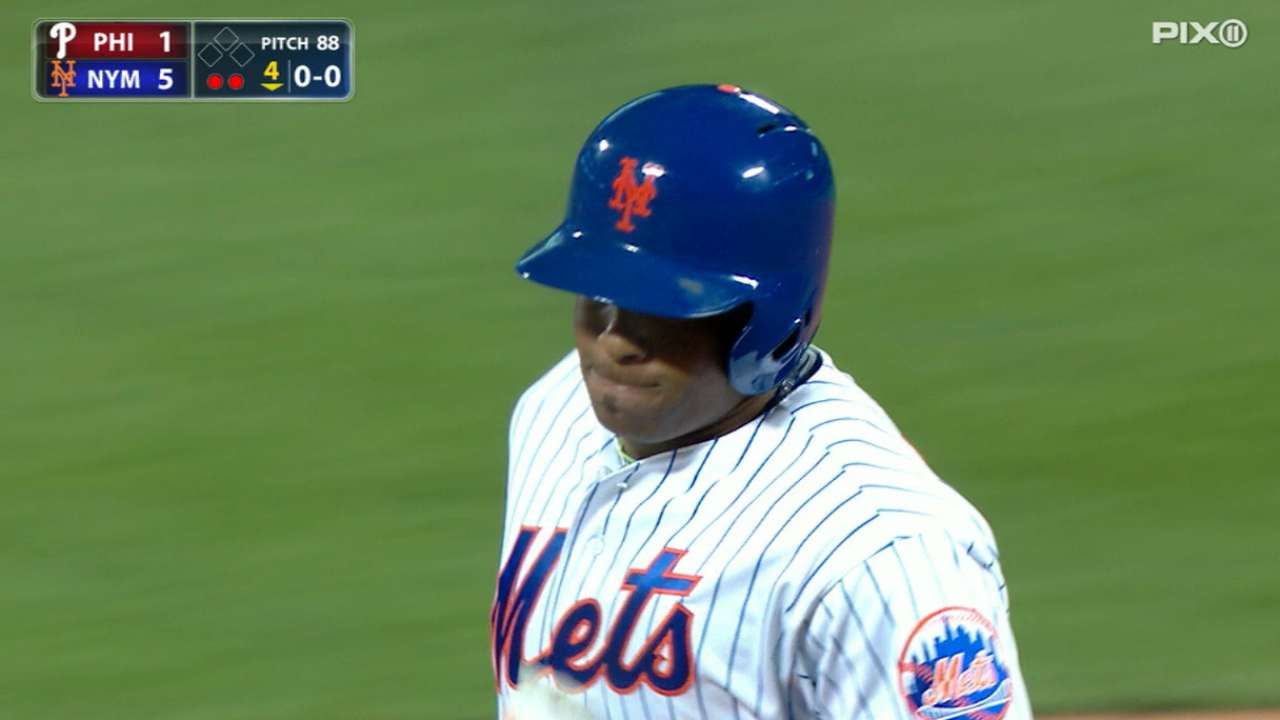 Phillies right-hander Jeremy Hellickson allowed five runs in four innings, which was his second-shortest start of the season. Hellickson had pitched six or more innings in 15 of his previous 18 starts. But a two-run homer to Asdrubal Cabrera in the third and three-run homer to Yoenis Cespedes in the fourth helped to cut his night short.
"They're an aggressive lineup," Hellickson said. "They're hot right now. They're not missing too many mistakes, just grinding out at-bats and making us work. When I got ahead I couldn't put them away. Then I fell behind. I had three walks in four innings, which can't happen. It was one of those nights. I really didn't have much.
"I just lost command of pretty much all three pitches tonight. I think the two home runs were probably two of the better fastballs that I threw. It's a good lineup. It's hot right now."
The Phillies' bullpen took over from there. David Hernandez pitched two scoreless innings before Michael Mariot allowed six runs in the seventh, including a pinch-hit grand slam to Kelly Johnson. Mariot allowed a grand slam to Dodgers second baseman Chase Utley last week.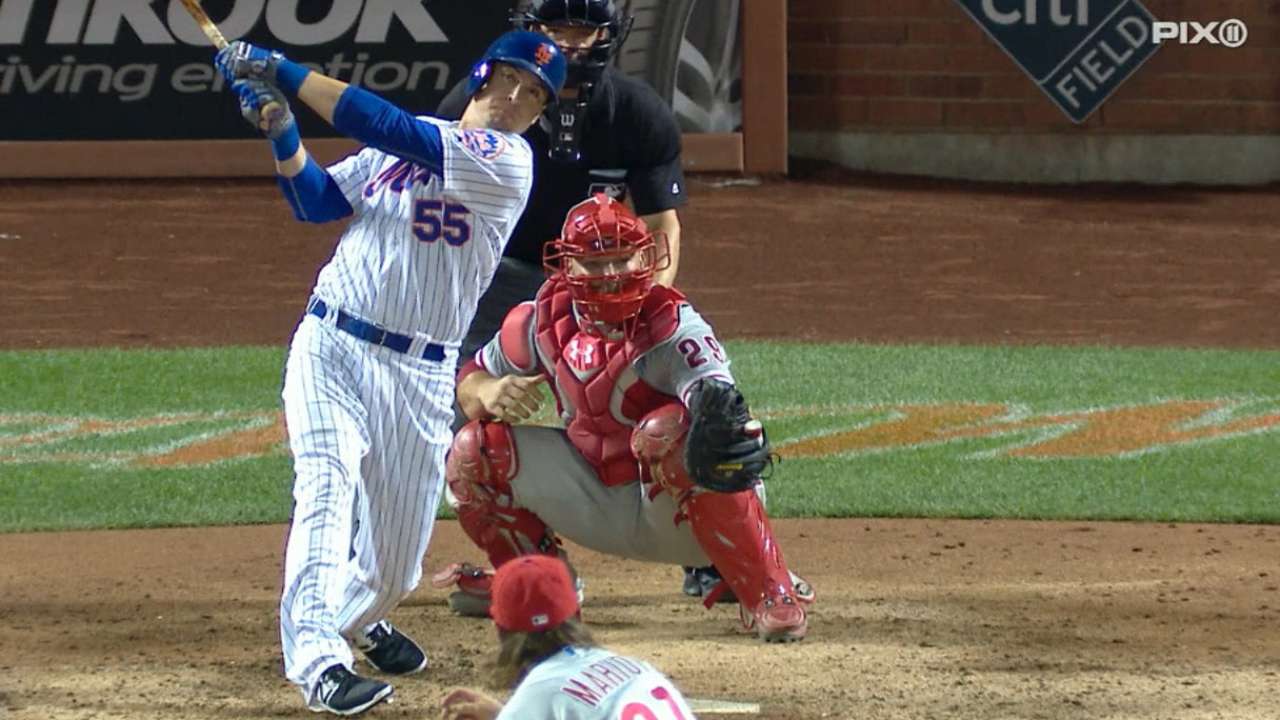 Severino Gonzalez then allowed a solo homer to Neil Walker in the eighth.
The Phillies needed to pitch almost perfectly against Mets stud Noah Syndergaard, who allowed just one run -- Freddy Galvis' solo homer to right in the third inning, which actually gave the Phillies a 1-0 lead.
"He was the same as always," Galvis said of Syndergaard's dominance.
Of course, it's not all bad. At 59-70, the Phillies have the 10th-worst record in baseball, and if they finish in the bottom 10, their first-round pick in the 2017 Draft will be protected. That is important because teams with protected picks can sign a free agent that has rejected a qualifying offer without penalty. That could come in handy if the Phillies try to upgrade via free agency in the offseason.
Todd Zolecki has covered the Phillies since 2003, and for MLB.com since 2009. Read his Phillies blog The Zo Zone, follow him on Twitter and listen to his podcast. This story was not subject to the approval of Major League Baseball or its clubs.