Richard goes 7 strong, picks up elusive 1st win of '16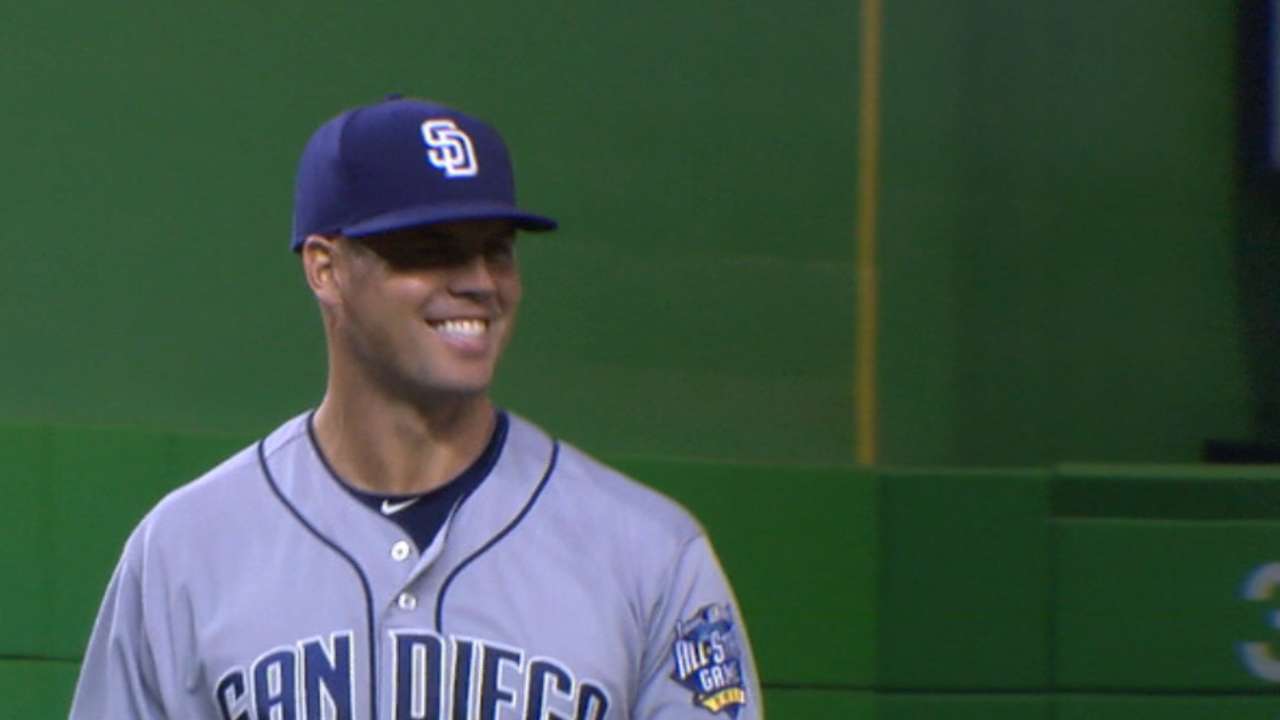 MIAMI -- Clayton Richard has been impressive on the mound, that's certain. But to finally break through and turn that into a win is what it's all about.
Richard threw a season-high seven innings and got relief help -- an inning each from Brad Hand and Kevin Quackenbush -- to blank Miami, 1-0, on Saturday and even the weekend series at Marlins Park.
In only his third start of the season, Richard worked out of early trouble and then faced just one batter over the minimum over the final four innings to earn his first victory of 2016.
"It feels terrific," Richard said of finally breaking into the win column. "That's why we play the game. We play to win. So to get that part of it, that's what makes you feel good at the end of the day.
"Of course we want to be process driven and do what we can to put our team in position to win, but to get the win, that's what it's all about."
Richard found himself in jams in each of the first three innings, stranding Marlins runners on third each time. He gave much of the credit to catcher Derek Norris.
"Really, DeNo was great behind the plate and helped [me] get through those situations where we had to execute pitches and keep the guy from crossing the plate," Richard said. "We were able to do that early. Defensively, some of the plays we made on the infield kept us right there."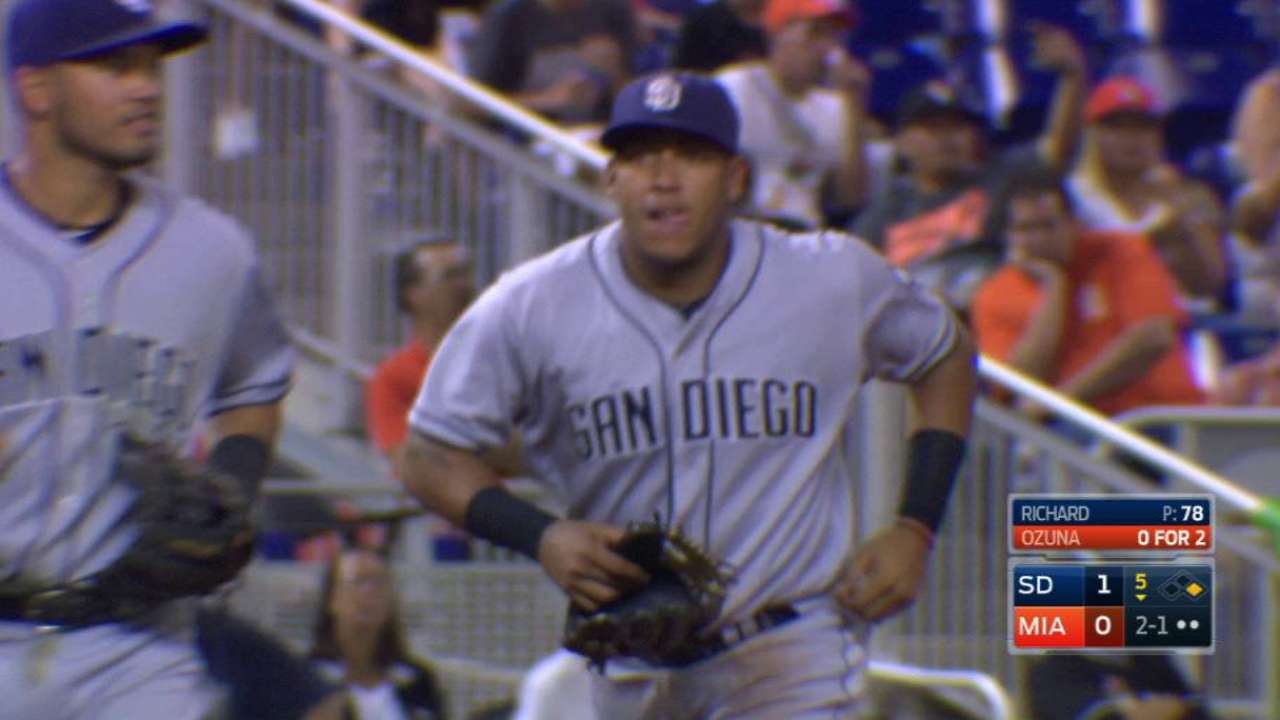 The Padres turned double plays in the first and fourth innings. From then on, it was smooth sailing.
"I felt like I got better as the game went on," said Richard, who threw 94 pitches, 63 for strikes.
It marked his longest stint since tossing eight innings on June 16, 2013, against Arizona.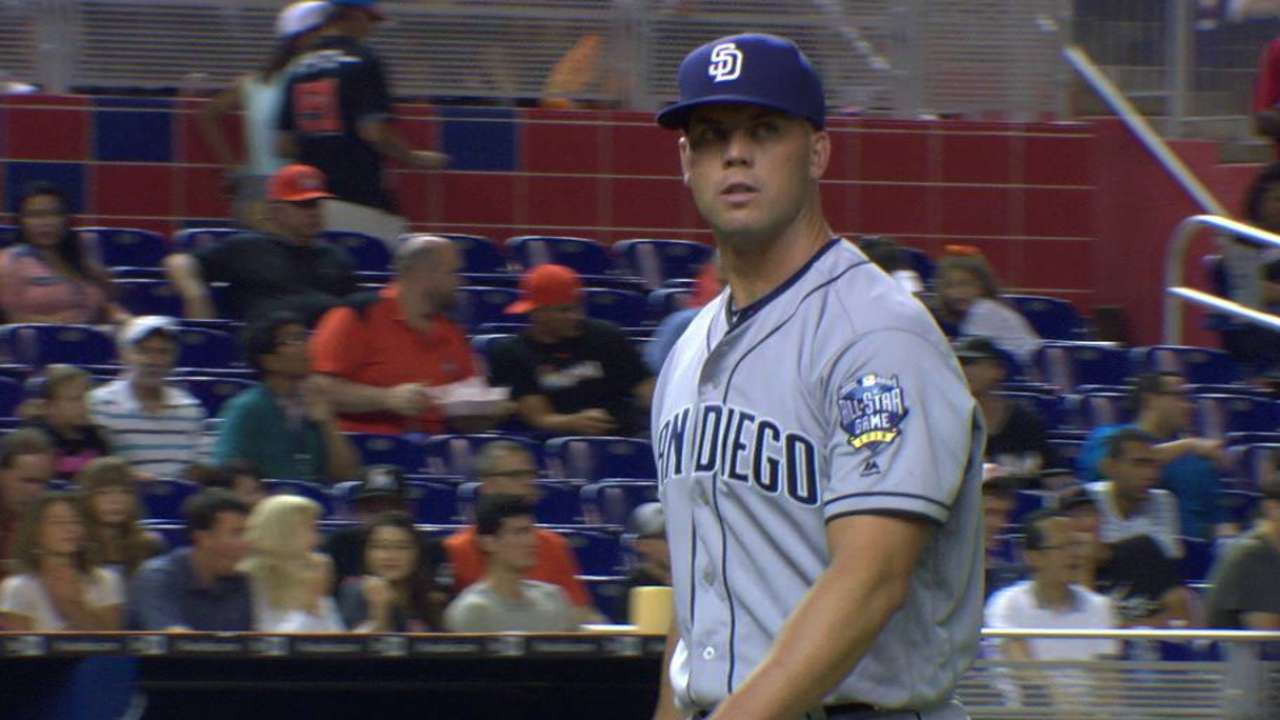 "He was outstanding," Padres manager Andy Green said. "His sinker worked really well today. He got better as the game went on, innings got easier and quicker. He's getting better every single time out. The command is there. The location is there. The sink is there. He's just executing pitches on a consistent basis."
But as much as Green has been impressed with Richard's performance on the field, it's his presence off the field that is having a lasting effect.
"I know that narrative has been played out a number of times, but he is that high-quality individual that everybody kind of gravitates towards," Green said. "He wants a shot at the rotation next year, and he's making his case really well."
Glenn Sattell is a contributor to MLB.com based in Miami. This story was not subject to the approval of Major League Baseball or its clubs.