Johnson's slam breaks Citi Field HR record
Pinch-hit, bases-loaded dinger was one of four Mets homers in rout of Phils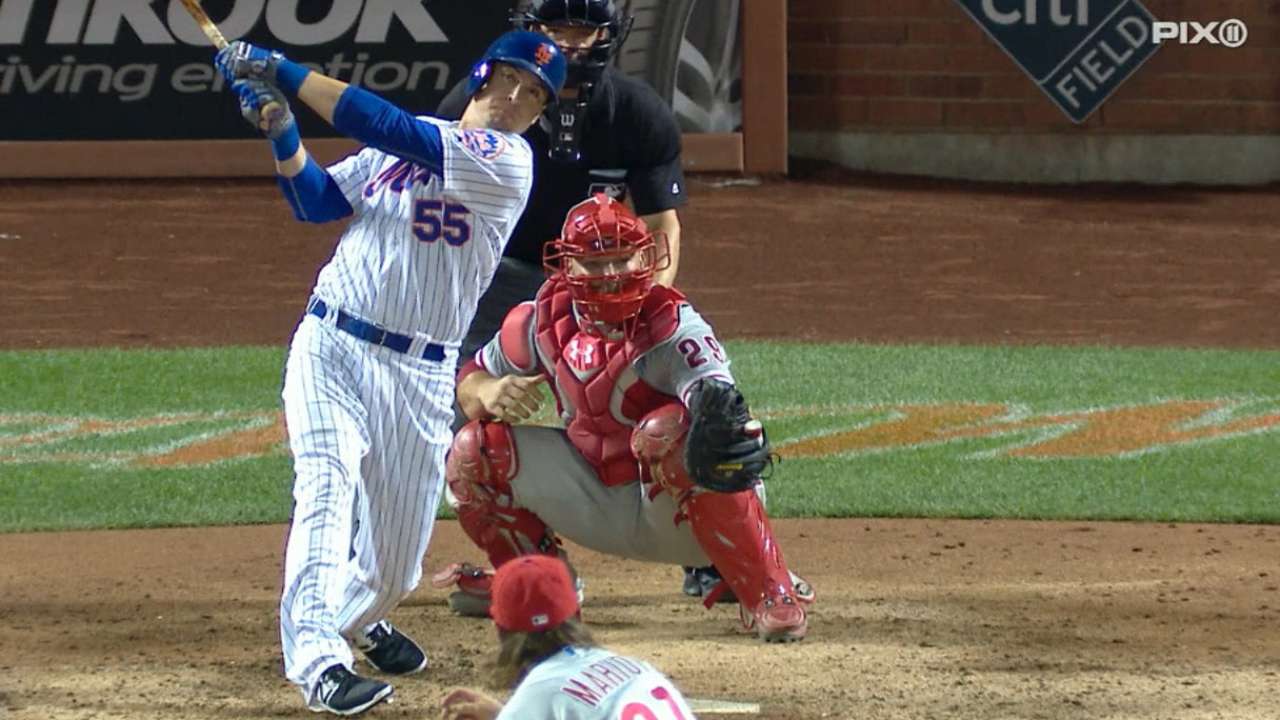 NEW YORK -- The vibe around the Mets, Yoenis Cespedes said, is starting to feel a lot like it did the last two months of 2015. There are a few reasons: Desire. Motivation. An unwillingness to give up.
The Cuban slugger might be right, but the Mets are also borrowing a formula from last season: Hitting home runs in bunches. In fact, they set a franchise record last season by hitting 85 homers at Citi Field. This year's team smashed that mark Saturday in a 12-1 win over the Phillies. With 18 games to spare, they've already hit 87 dingers.
The club has also won six of their past seven and are within 2 1/2 games of the National League's second Wild Card spot.
"Those guys are hitting all over the ballpark. It makes pitching that much easier," said Noah Syndergaard, who earned his 12th win with seven innings of one-run ball. "Especially when you've got a big lead like that."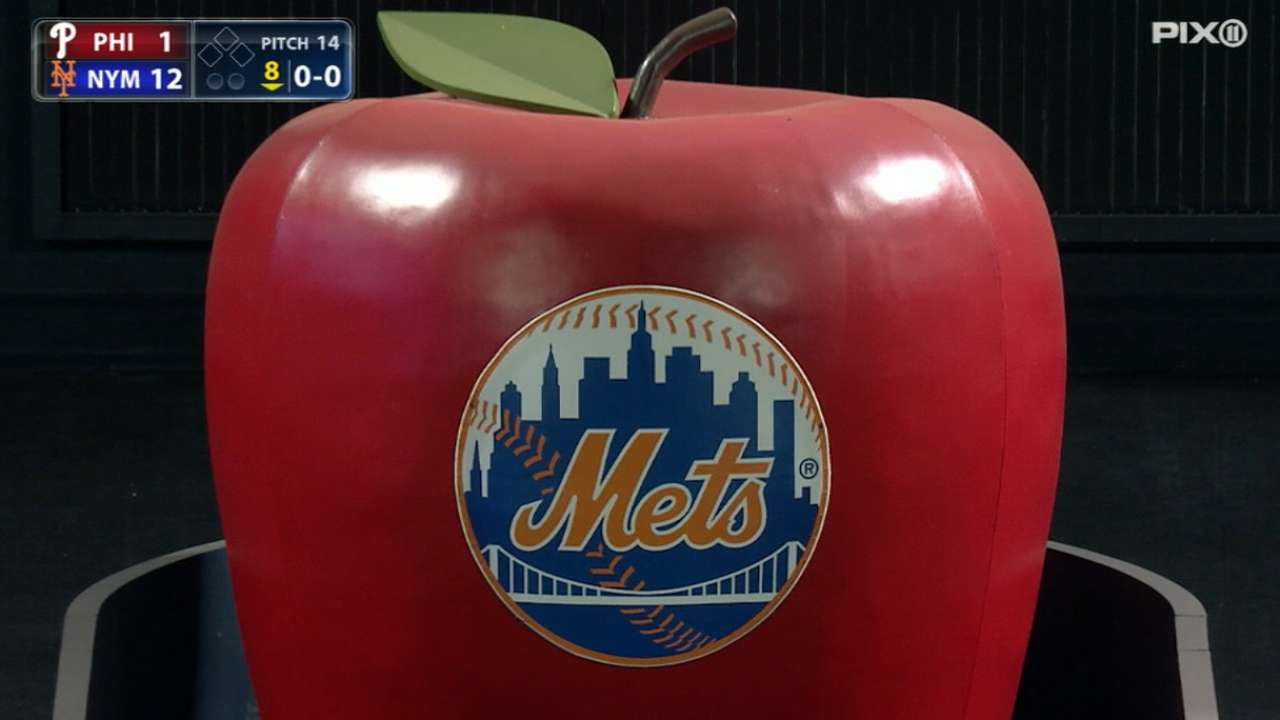 Asdrubal Cabrera started the party with a two-run shot in the third inning, his third homer in two nights. Cespedes then ripped a 423-foot laser, according to Statcast™, into the second-deck in left field the following inning.
"He's locked in every at-bat, but you can really tell certain at-bats, because he's got that little hip cock kind of thing, so you could tell there's some damage to be done once that happens," Syndergaard said.
It was hardly the end of the Mets' outburst. Kelly Johnson pinch-hit for Syndergaard with the bases loaded in the seventh and sent his ninth homer of the season into the seats. The grand slam marked Kelly's fourth pinch-hit homer of 2016 and the sixth of his career.
By the time Neil Walker circled the bases in the eighth after his career-high-tying 23rd homer of the season, Mets fan had seen eight dingers against the Phillies in two nights.
A stretch of anemic offensive performances prompted the Mets to trade for Jay Bruce before the Aug. 1 non-waiver Trade Deadline. While Bruce has struggled mightily -- he was given a "mental day" off Saturday -- the Mets seemed to have turned a corner. Over their past 12 games, the team is averaging 6.3 runs per game.
"It's the nature of the game," Collins said. "Some weeks you're red hot, others you can't hit anybody."
With just over a month to spare in the regular season, the Mets can hardly afford another cold stretch. Time is running out. But as 35,832 fans routinely broke into hysterics Saturday night, the familiar image of the Mets jogging around the bases no doubt conjured memories of last year's magical run.
Joshua Needelman is a reporter for MLB.com based in New York. This story was not subject to the approval of Major League Baseball or its clubs.