Snell 'fine' after leaving with bruised left leg
Rookie hit by hard grounder vs. Astros; expects to make next start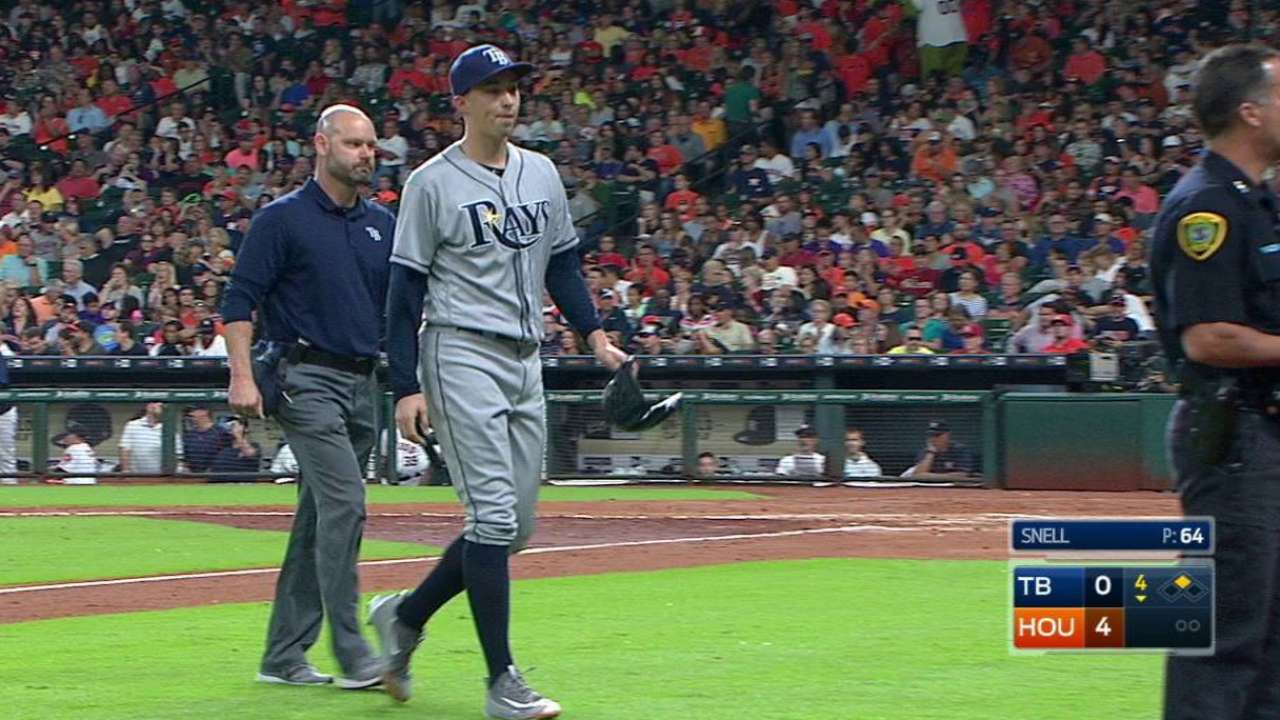 HOUSTON -- A rough start by Rays left-hander Blake Snell ended after he left in the fourth inning of Saturday's 6-2 loss to the Astros with a bruised lower left leg.
"Got me on the ankle, I feel fine," said Snell, who said he expects to make his next start.
Marwin Gonzalez led off the Astros' fourth and singled on a ball back through the middle that struck the rookie on his left leg.
Once the dust had settled from the play that saw Gonzalez reach second on a throwing error by catcher Bobby Wilson, Rays manager Kevin Cash went to the mound accompanied by assistant athletic trainer Paul Harker.
Snell tested his foot, throwing several pitches before a brief conference that resulted in him leaving the game.
Snell said Harker asked him if he felt normal, and the rookie told him, "Not normal, but I can go." Snell said Harker then told him they didn't want to "risk anything."
Danny Farquhar came in to replace Snell with the Astros leading, 4-0. Farquhar allowed an RBI single to Alex Bregman -- a run charged to Snell -- to make it 5-0. Farquhar finished with four strikeouts over two innings.
Bill Chastain has covered the Rays for MLB.com since 2005. This story was not subject to the approval of Major League Baseball or its clubs.