New York punches ticket to LLWS final
Led by Mancini, Mid-Atlantic knocks out Tennessee in U.S. Championship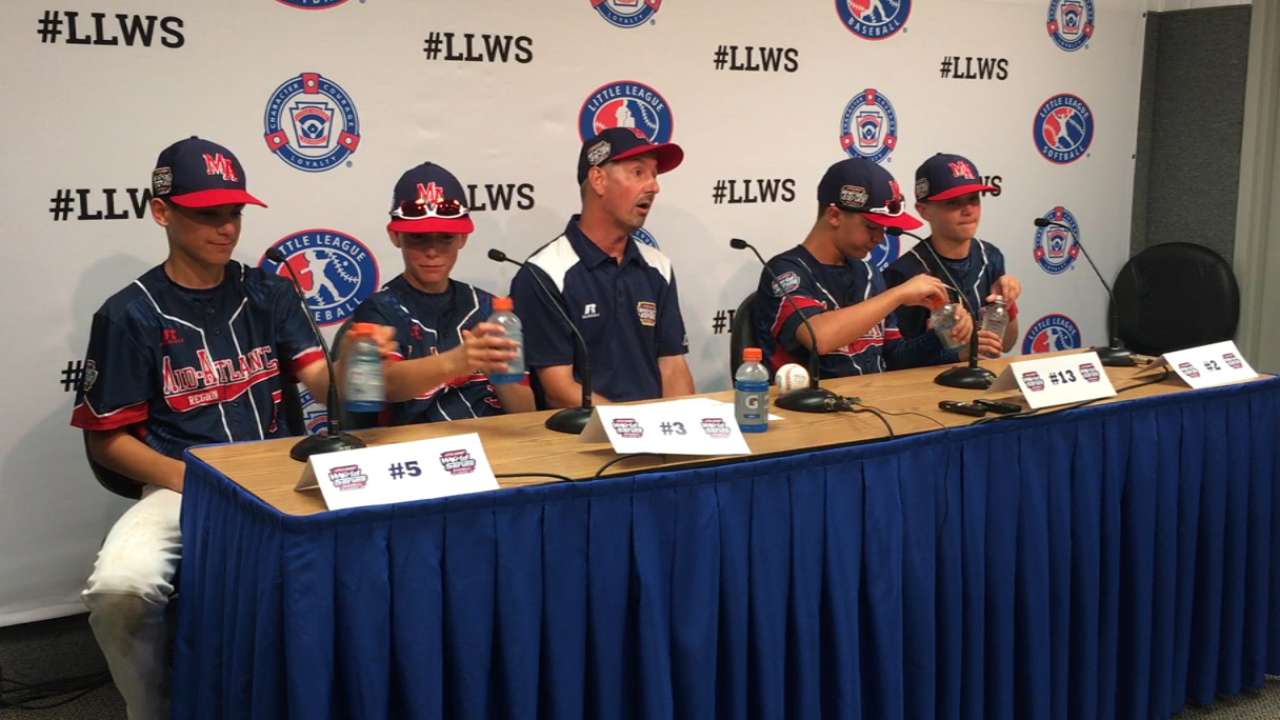 WILLIAMSPORT, Pa. -- The final four teams remaining in this year's Little League World Series entered battle on Saturday with a spot in the world championship game on the line. The U.S. Championship game featured a dominant pitching performance as New York ousted Tennessee to advance to the final. In the earlier game, South Korea beat Panama in the International title game, also behind strong work on the mound.
Saturday, Aug. 27
Game 28
Mid-Atlantic 4, Southeast 2
These teams racked up run after run against every other LLWS opponent, but similar to their first meeting -- a 3-1 New York win on Monday -- their rematch was a relatively low-scoring affair. Mid-Atlantic starting pitcher Michael Mancini completely shut down Tennessee's high-powered attack before reaching the 85-maximum pitch limit in the fifth inning.
A base-to-base, four-run fourth inning, featuring two walks and three singles, gave New York enough of a cushion to survive a two-run homer from Tennessee's Zach McWilliams in the sixth inning. The boys from Endwell, N.Y., move on to the world championship game with a perfect 4-0 record in the LLWS and an amazing 23-0 mark since they began play as a team this summer.
Notable Performer
Mancini controlled the game on the mound, twirling a no-hitter through 4 1/3 innings and striking out 11 batters.
Quotable
"It's amazing. I just stuck the bat out and hoped to get a hit, and I got it. I have no clue what kind of pitch it was." -- New York's Billy Dundon, on his pinch-hit, two-run single in the fourth inning
What's Next
New York faces South Korea in the LLWS Championship game Sunday at 3 p.m. ET. The International champs from South Korea enter the game with a 4-1 record.
Mike McCormick is an editorial director for MLB.com. This story was not subject to the approval of Major League Baseball or its clubs.