Yost: Mondesi as regular 'common sense'
Manager believes in rookie, who has shined on defense despite some offensive struggles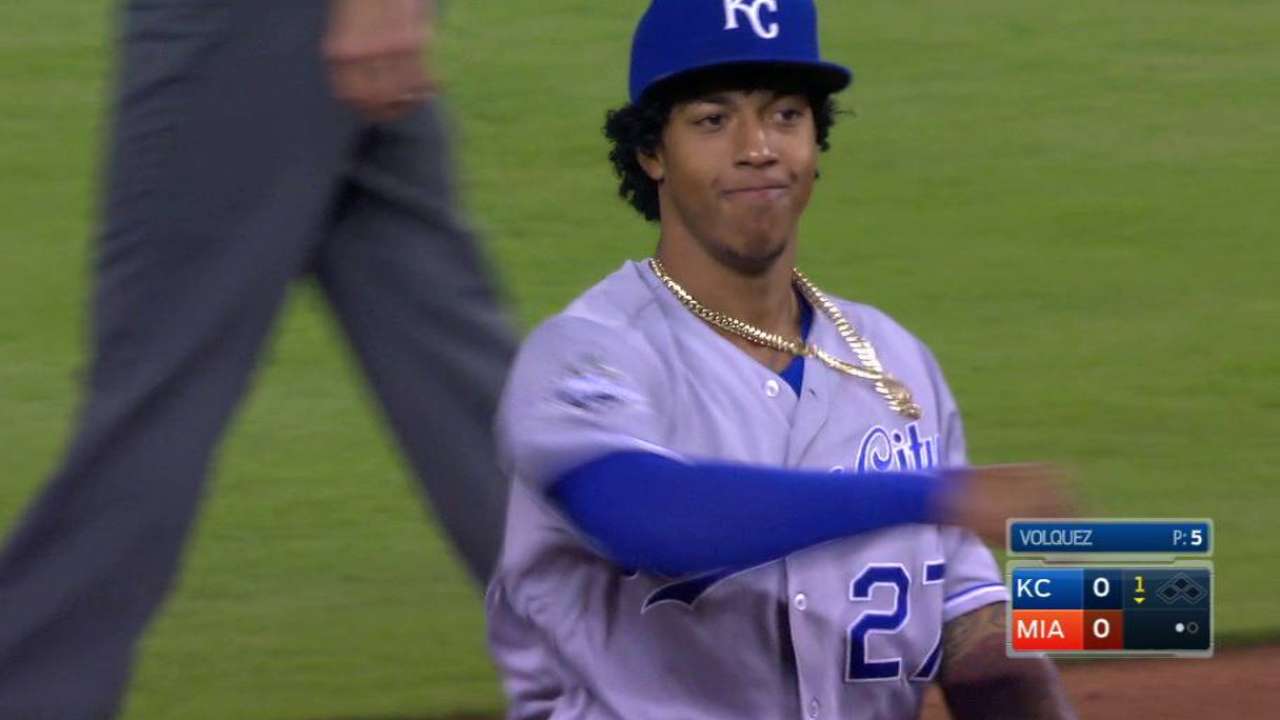 BOSTON -- The Royals knew there would be offensive struggles when they promoted rookie Raul Mondesi, the team's No. 1 prospect according to MLBPipeline.com, to the big leagues last month.
But they also knew that Mondesi's defense would hold its own at this level. And it has. Mondesi has made numerous breathtaking plays at second base worthy of any highlight reel.
Mondesi, 21, continues to progress slowly at the plate. He did not start against tough Red Sox left-hander David Price on Saturday with Christian Colon starting at second base instead.
Mondesi is hitting .184 through 28 games with a .228 on-base percentage. Royals manager Ned Yost said he can live with that.
"Mondi has been doing fine," he said. " … He helps us win games. That's all I care about it.
"Absolutely [I can live with Mondesi's average]. But it's not going to be .180 [forever]. He's going to get some hits. He'll do some things."
Mondesi has shown he can contribute in other ways offensively. He is 6-for-6 in stolen bases, already is tied for second on the team in sacrifice bunts with five and has four bunt singles. His speed can turn games around.
"We've won 16 of 19 [entering Saturday], and he's played the majority of them," Yost said. "I think he's doing fine."
Yost believes it is a no-brainer to keep Mondesi as a regular.
"Isn't that, like, common sense? Common knowledge?" he said.
Chris Young back to back
Right-hander Chris Young threw in back-to-back games Thursday and Friday for the first time since the end of August 2015.
Yost said he wouldn't necessarily use Young in such a fashion regularly down the stretch, but he also said that he wouldn't hesitate to do it again.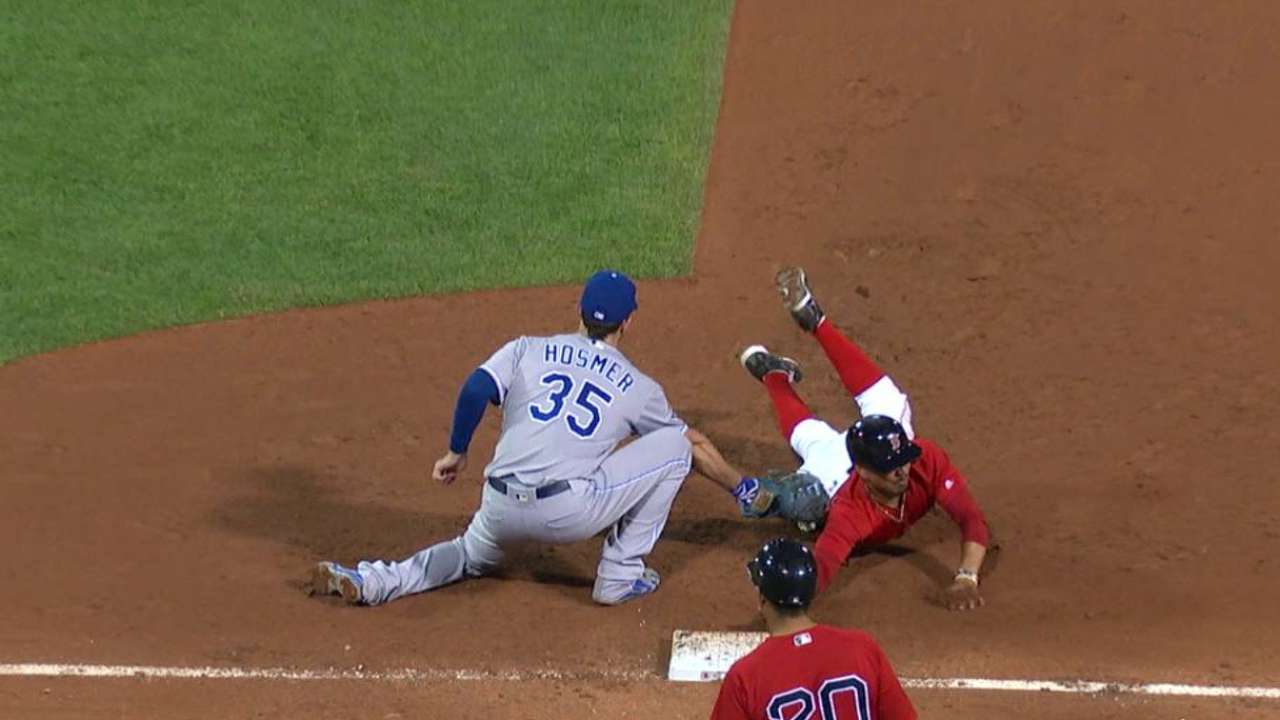 "He had had, up to that point, six days off," Yost said. "The situation was right for him to do it. It's not going to be something we'll do a lot. It's like Kelvin Herrera doing a four-out save -- he won't do it unless he's had three or four days off before that. It all depends on the situation."
A Kennedy wins in Boston
Royals vice president of communications Mike Swanson came up with this beauty in the daily notes: "For the first time since 1945, a Kennedy not running for political office won something in Boston, as Ian Kennedy [won Friday night]. Of the seven 'Kennedys' who have pitched in the big leagues, Ian Kennedy is the first to win in Boston since Vern Kennedy won for Cincinnati on Aug. 16, 1945, against the Boston Braves."
Jeffrey Flanagan has covered the Royals since 1991, and for MLB.com since 2015. Follow him on Twitter @FlannyMLB. This story was not subject to the approval of Major League Baseball or its clubs.