Does Eaton have edge on first Gold Glove?
'Hopefully I made a good impression,' White Sox outfielder says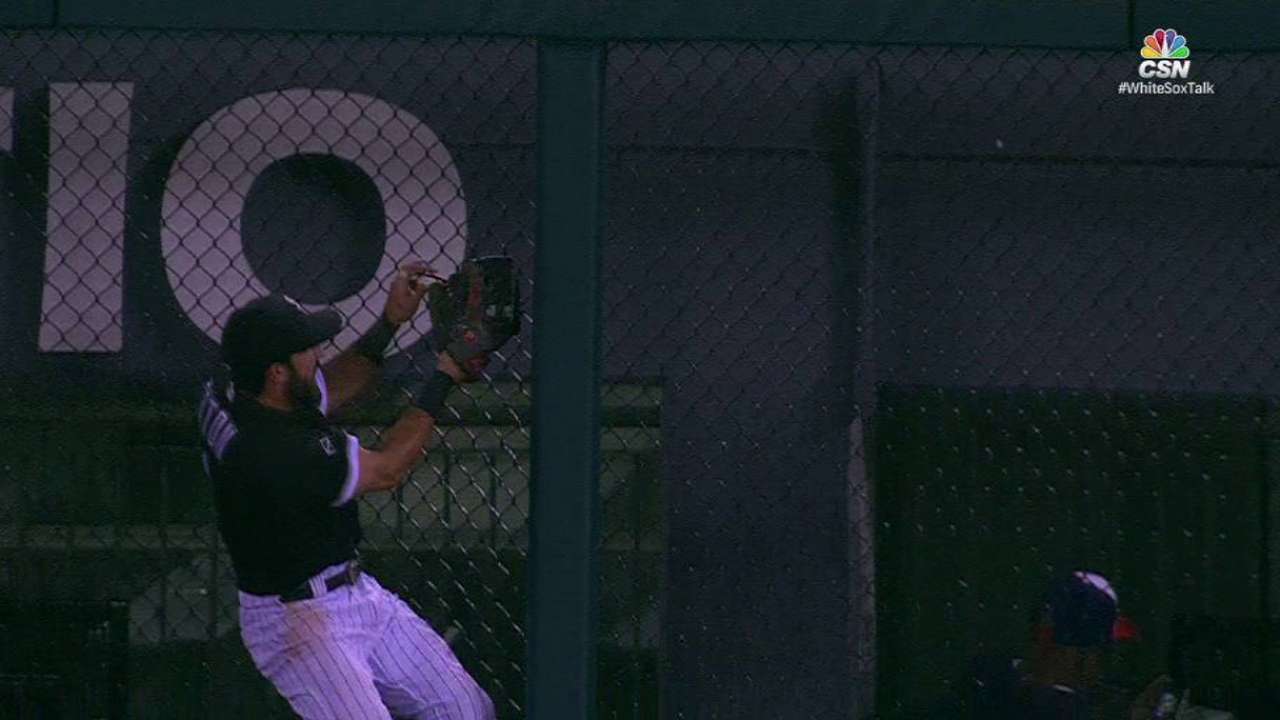 CHICAGO -- Adam Eaton's defense has been so strong and such a game-changer during the 2016 season that it would be surprising if he didn't win a Rawlings Gold Glove.
Eaton was a center-field finalist for the Gold Glove in '14 but didn't receive the honor. He has primarily played right field in '16, where he leads all Major League outfielders with 17 outfield assists. Eaton also leads the Majors with 23 defensive runs saved, per Fangraphs.
"I've been asked a lot about it. I'd be blessed," said Eaton of possibly winning his first Gold Glove. "Anyone coming into the season wants to win a Gold Glove. Ever since I was a little kid, I wanted to win a Gold Glove.
"I put myself in a good position to win it but I've seen crazier things and I'll never be surprised when things like that happen. Like I said, hopefully I made an impression on whoever votes for it enough to win one."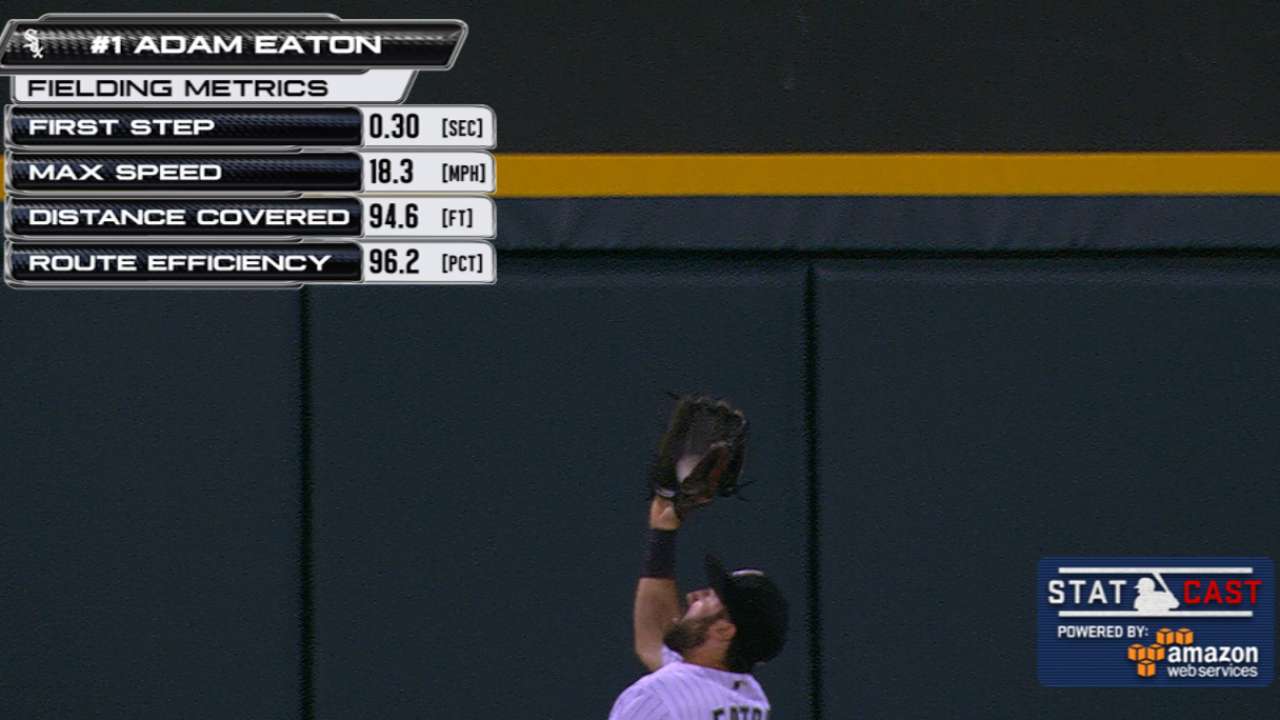 Goldberg, Katz to the World Baseball Classic
Minor League hurlers Brad Goldberg and Alex Katz were announced Friday as part of Team Israel for the Brooklyn, New York World Baseball Classic Qualifier, which will be played Sept. 22-25 at MCU Park.
Goldberg, a 26-year-old right-hander, has nine saves and a 2.85 ERA over 44 games for Triple-A Charlotte and Double-A Birmingham this season. The left-hander Katz, 21, has 56 strikeouts in 54 innings during combined work for Class A Kannapolis and Class A Winston-Salem. Katz is a native of Manhasset, N.Y., and was the team's 27th-round selection in the '15 MLB Draft.
"It's obviously an exciting tournament and a high level of competition even in the preliminary rounds," White Sox general manager Rick Hahn said. "It's a good opportunity for these guys to play on the big stage. Some of the games will be played in big league ballparks, but also just the intensity of the crowd that tends to come with these events. It's good for these guys to get used to performing in front of them."
Avila returns
White Sox catcher Alex Avila, who was out since July 6 with a right hamstring strain, returned to the starting lineup on Saturday night against Seattle. Avila had dealt with a couple of physical setbacks on his way back.
"It definitely took longer than I expected it to," Avila said. "But at the same time, I couldn't jeopardize coming back and reinjuring it again.
"At this point in the season I feel like I'm definitely ready to play and can get through the last few games. It's been a rough few weeks, personally, but sometimes there's things you can't control and you gotta make sure you let Mother Nature take its course and play that out."
Scott Merkin has covered the White Sox for MLB.com since 2003. Read his blog, Merk's Works, follow him on Twitter @scottmerkin, on Facebook and listen to his podcast. This story was not subject to the approval of Major League Baseball or its clubs.