Upton Jr.'s speed adding dimension to lineup
Blue Jays outfielder hits game-tying triple, scores winning run on error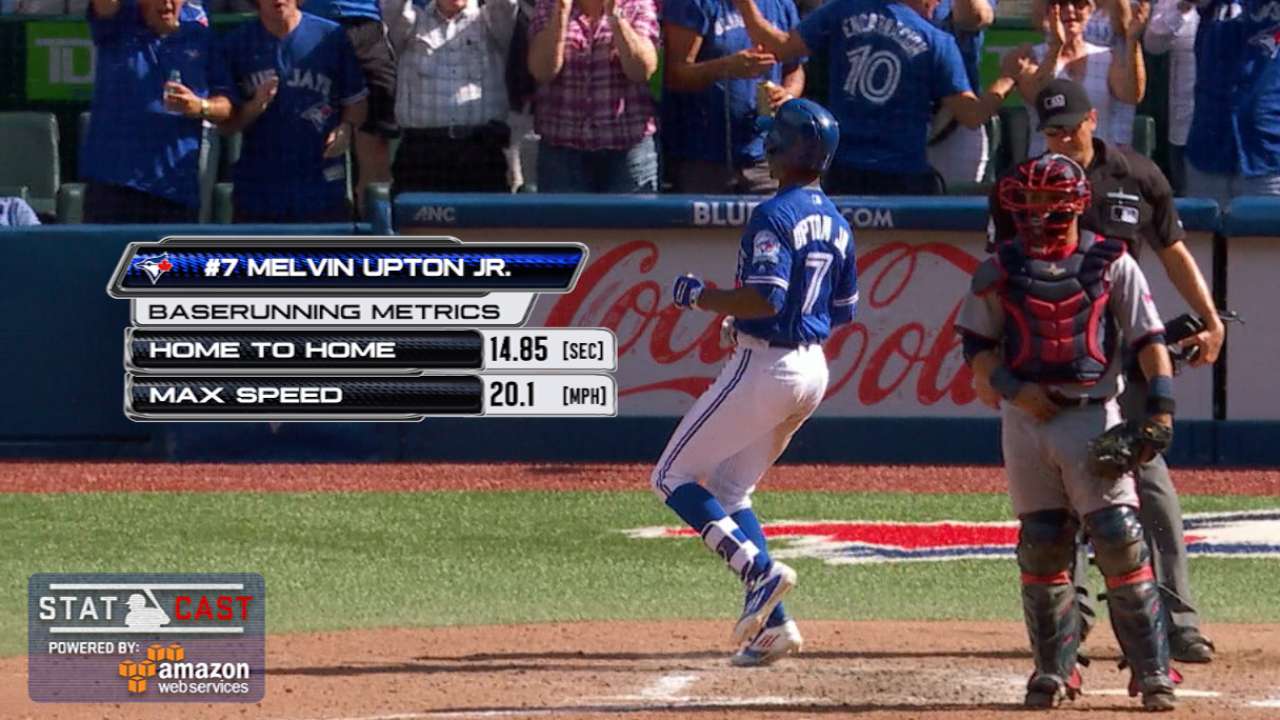 TORONTO -- Melvin Upton Jr. finished an electrifying excursion around the bases with a leisurely trot, scoring the deciding run in the Blue Jays' 8-7 win over the Twins on Saturday.
With Kevin Pillar on second base, Upton hit a sinking liner into right field. Charging and diving, Max Kepler thought he could catch it, but the ball bounced past him and rolled deep into the outfield, where Kepler raced to catch up and compounded his misery by kicking it to the warning track.
The speedy Upton Jr. figured he had a triple when Kepler missed the catch, but then he saw third-base coach Luis Rivera waving him home as a crowd of more than 47,000 stood and rocked the Rogers Centre.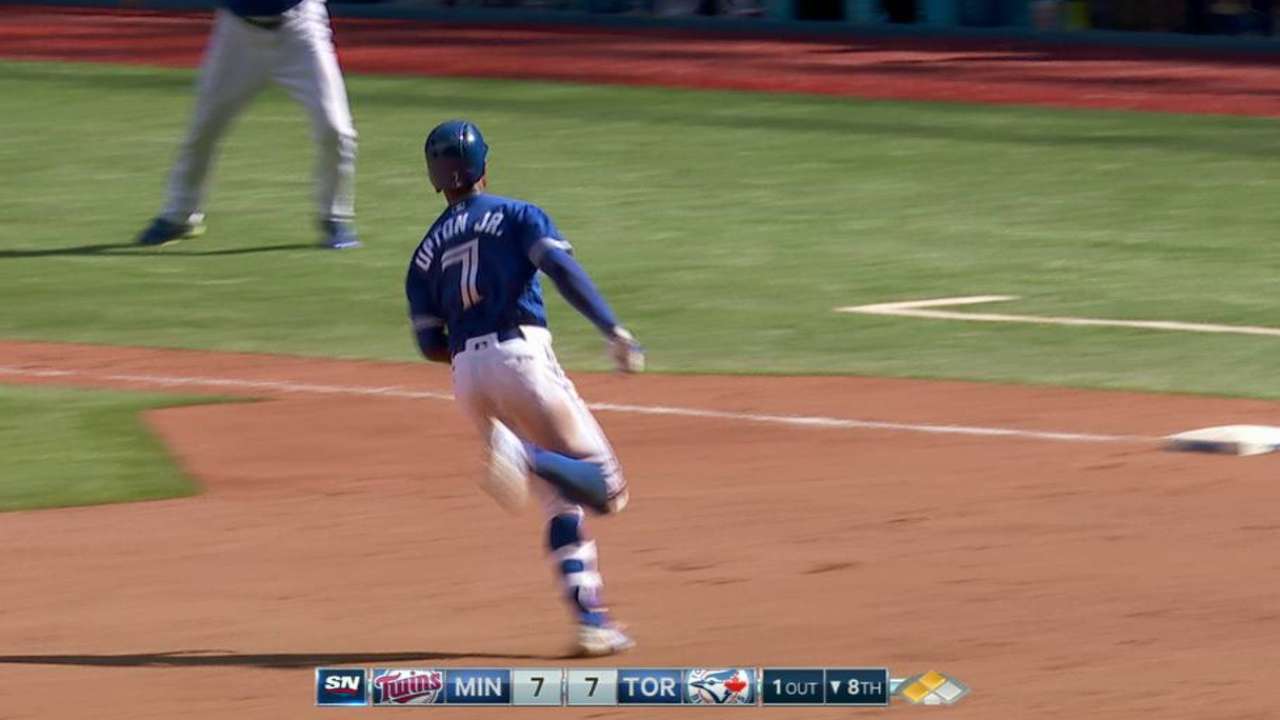 "I was just running, man," Upton said. "I don't even know that I really heard them."
The hit was ruled a triple, with Upton scoring on the error. He might have scored even without the error.
"I think the right man was running at that time," said reliever Jason Grilli, who pitched a scoreless eighth with the Blue Jays down a run.
Center fielder Eddie Rosario was closing in on the ball when Kepler kicked it.
"I was trying to adjust to everything around me," Kepler said. "I wouldn't say it was Eddie. I slipped. I made a mistake. I made two mistakes. I made three mistakes. I take the blame."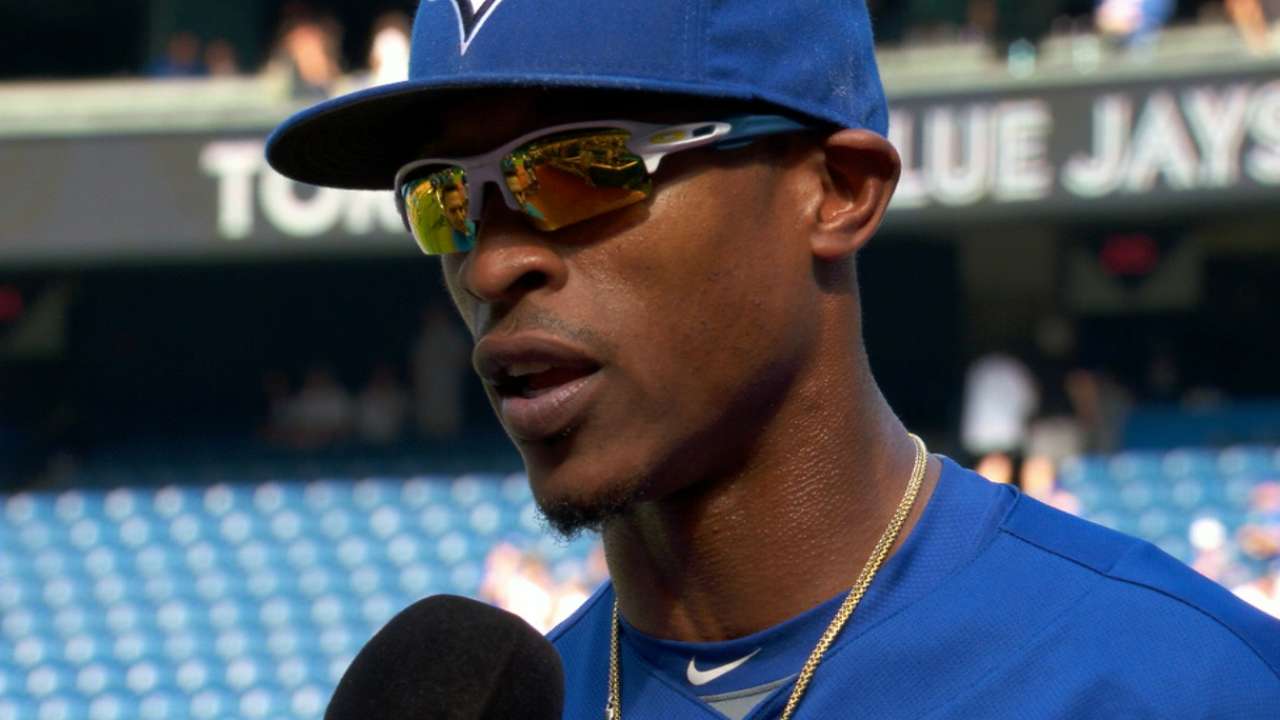 Twins manager Paul Molitor cast no blame on his right fielder.
"Max was trying to make a play to get us off the field with the lead, and he came up short," Molitor said. "We all saw that. He was trying to do something to help us win. With the turf as bouncy as it is, it's a tough play to keep in front, and Upton ends up circling the bases."
Upton is hitting only .228 since the July 26 trade that brought him to Toronto from San Diego. But he has batted .311 over his past 12 games, and his speed has added a new dimension to the Blue Jays' offense.
"Unbelievable athlete," said Marcus Stroman, Toronto's Saturday starter. " [Upton] just gives us that added element of power and speed. Any time he's in there, he can go deep or he can steal a base or go first to third. He's dynamic out there."
Asked if any other Blue Jay could have done what Upton did on that play, manager John Gibbons paused for a moment. Maybe Pillar, he said.
But then he echoed the words of Grilli: It had to be Upton.
"There's no doubt, he's the top runner we've got," Gibbons said.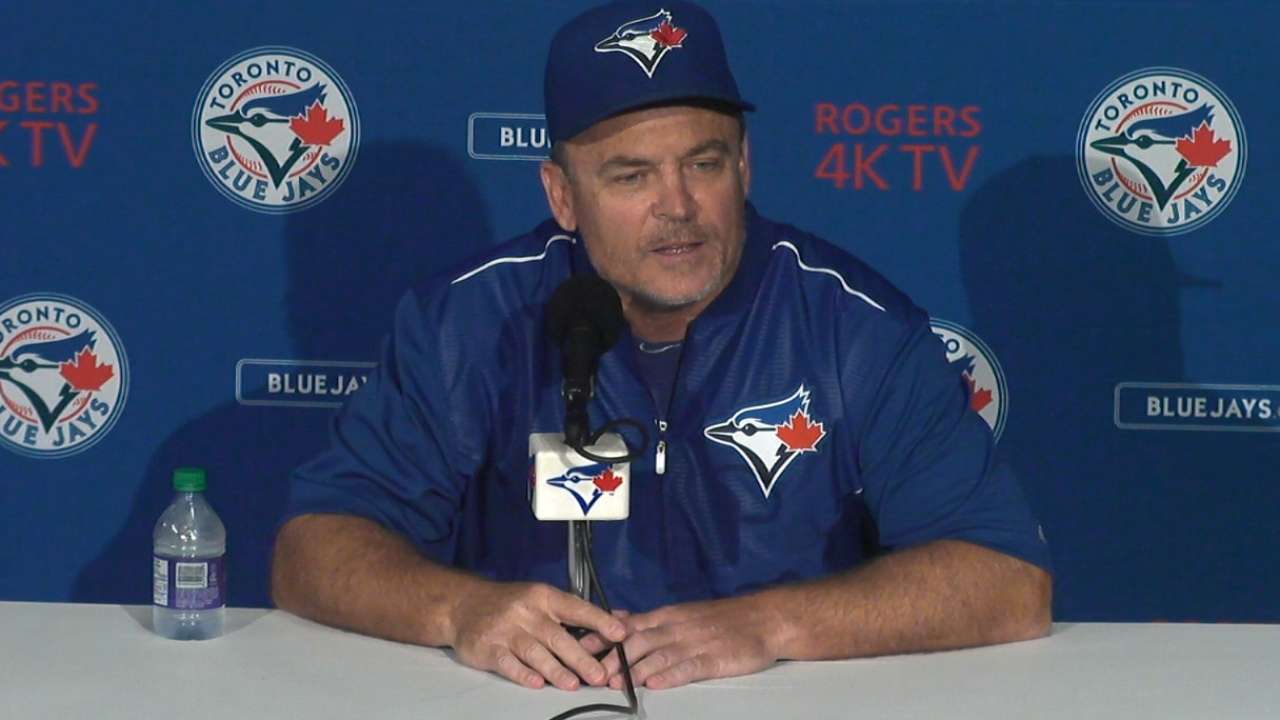 For the Blue Jays, locked in a tight battle for first place in the American League East, it was a critical victory, especially coming off a series loss to the Angels.
Gibbons said it reminded him of the way the Blue Jays often won during their magical run to the playoffs last year. And Grilli saw it as a good omen as the team prepares for a road trip to Baltimore and Tampa Bay next week.
"This is where we've got to get stuff going, clicking," Grilli said. "A win like that can start some good momentum for us."
The soft-spoken Upton is clearly enjoying his transition to a contending team.
"It's an upbeat group," he said. "We play to win every day, and we play the game the right way, and we never feel like we're out of it."
John Lott is a contributor to MLB.com. This story was not subject to the approval of Major League Baseball or its clubs.