Shingles sidelines Cards' Leake indefinitely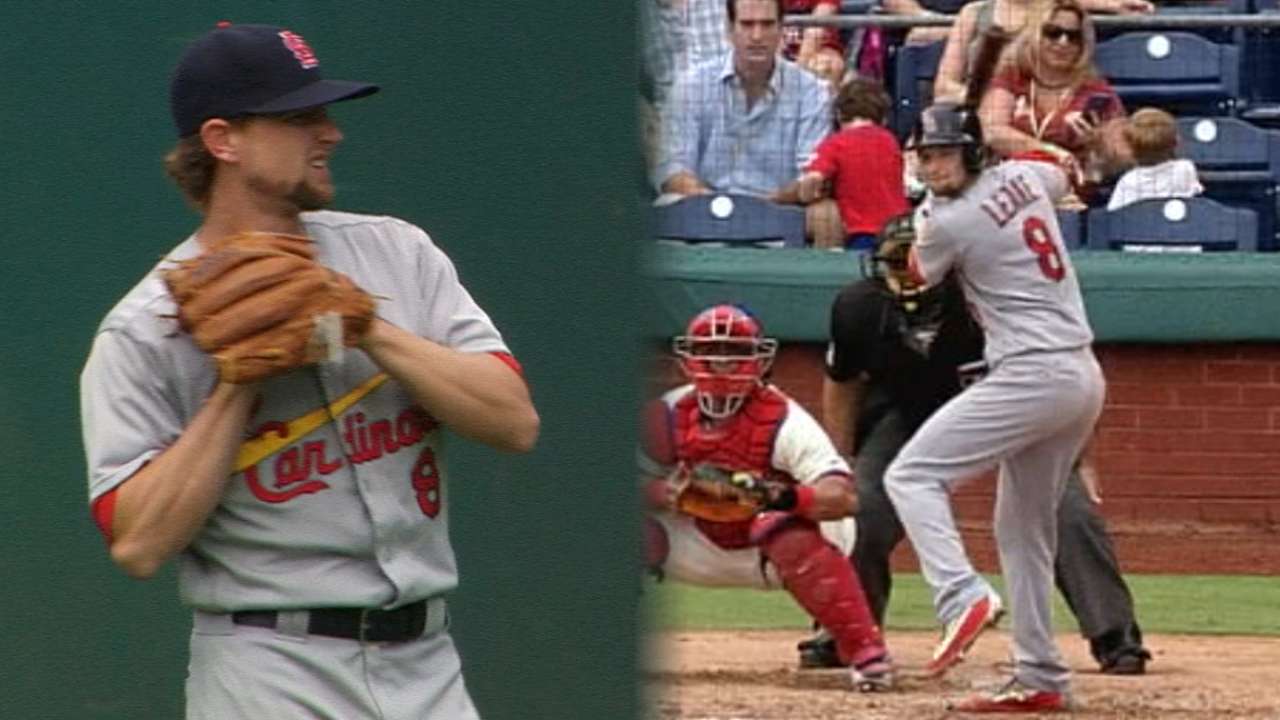 ST. LOUIS -- The Cardinals thought they had starting pitcher Mike Leake's shingles under control within the first 24 hours after he was diagnosed. Instead, he missed his start Saturday, as the Cardinals decided to go with rookie Alex Reyes.
Leake now faces an uncertain future as the team is unsure whether he'll make his next start.
"We just kind of left him at home and we're not seeing great progress so he's just been wiped out," Cardinals manager Mike Matheny said. "Obviously there is pain involved. Just trying to give him in the best possible opportunity to get better. It has been pretty slow in the healing process."
Matheny first received word of Leake's issue on Monday and Reyes received the first hint he might start on Wednesday. Matheny added he hasn't seen Leake since Monday and he is only coming to the stadium to see team doctors before he goes home to rest.
"I don't pretend to be a doctor," Matheny said. "I go with what they've given us and they haven't given us a whole lot yet. Hopefully we'll get more and be able to get a better read."
This is the first start Leake has missed this season. He pitched seven scoreless innings and gave up seven hits in his last outing Sunday against the Phillies. The Cardinals have an off-day on Thursday, which would allow for Leake to miss another start if necessary without manipulating the rotation. The Cardinals have not had any conversations about putting Leake on the disabled list, according to Matheny.
"We were just watching how things progressed and it just got to the point when we realized Mike wasn't going to make the start," Matheny said. "We decided at that point to just hold on to Alex and just give him the opportunity."
The Cardinals have had experience with shingles before.
Former manager Tony La Russa, then 66, had it around his eye and ear during the 2011 season and missed six games. Roughly half of all shingles cases develop in people 60 years or older and is caused by the same virus that causes chickenpox according to the Centers for Disease Control and Prevention. The virus usually causes a painful rash with blisters on one side of the body.
"The spot that he has is apparently very painful," Matheny said. "…It could be one of those things that he bounces back from after he gets over a hump."
Nick Krueger is a reporter for MLB.com based in St. Louis. This story was not subject to the approval of Major League Baseball or its clubs.