Harper tossed after striking out in 10th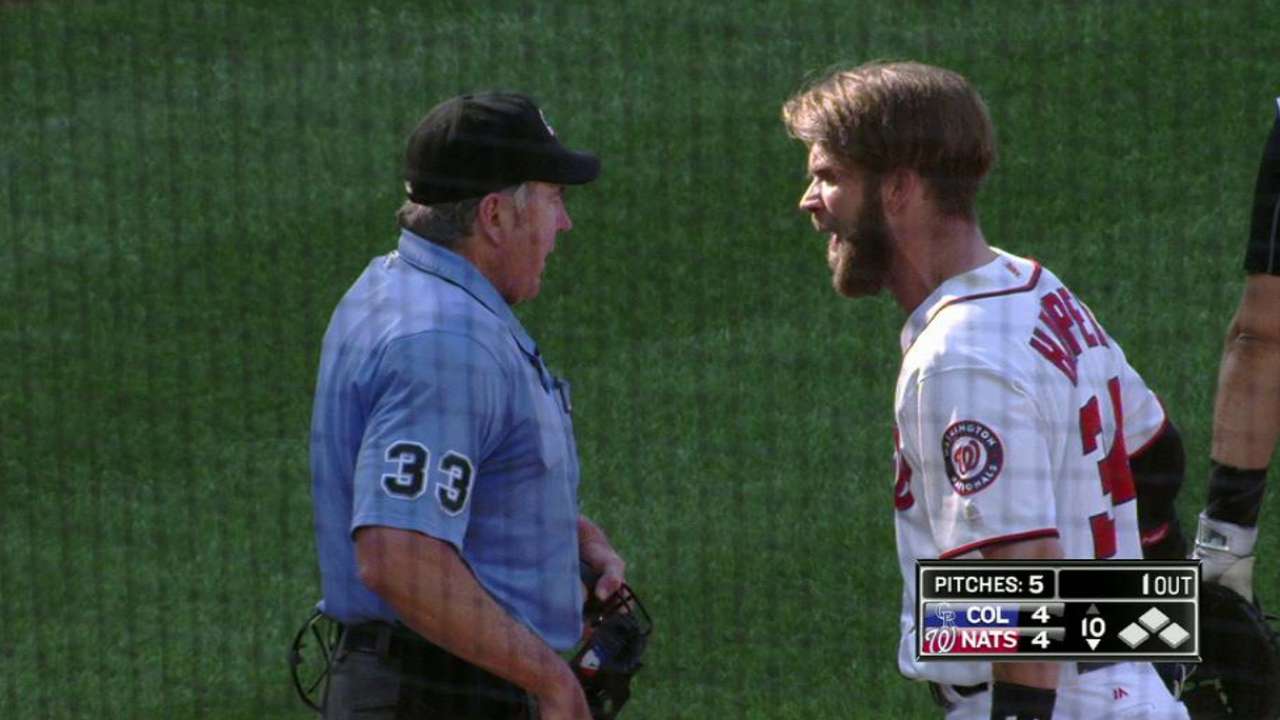 WASHINGTON -- Bryce Harper turned and slammed his helmet at the feet of home-plate umpire Mike Winters, irate at a called third strike in the 10th inning of Saturday afternoon's 9-4 loss to the Rockies at Nationals Park.
Harper was almost immediately ejected, but not before he let Winters know he much he adamantly disagreed with the 2-2 call given to Rockies left-hander Jake McGee.
"I was reading [the ball] all the way in," Harper said. "If you look at the tape, I was looking down at the ball the whole way into the glove and it was just, you know, it was off the plate. I could possibly see one more pitch and maybe hit a homer or a double or walk -- I could even strike out. But I just wanted to see that last pitch, and I never got there.
"It just shouldn't happen. Just bad behind there. It's not a strike."
It was Harper's second ejection of the season and eighth of his career. The only position player left on the bench was Chris Heisey, who came in to play right field.
"I know we had a short bench," Harper said. "I think going into it you don't ever want to get ejected, but you don't want an umpire to make a mistake in that big of a situation. That's just not good. I wanted to see that last pitch."
"These things happen," manager Dusty Baker said. "Especially, it happens this time of year. Tempers are short, it's hot, [we've] played a lot of games, been around the same people for a long period of time. This is the time of year when tempers do flare up."
Harper finished the game 1-for-4 with an RBI double, and he has now hit safely in 12 of the past 14 games. During that stretch, he is batting .389 with six doubles, one triple, two homers, 16 RBIs and 11 runs scored.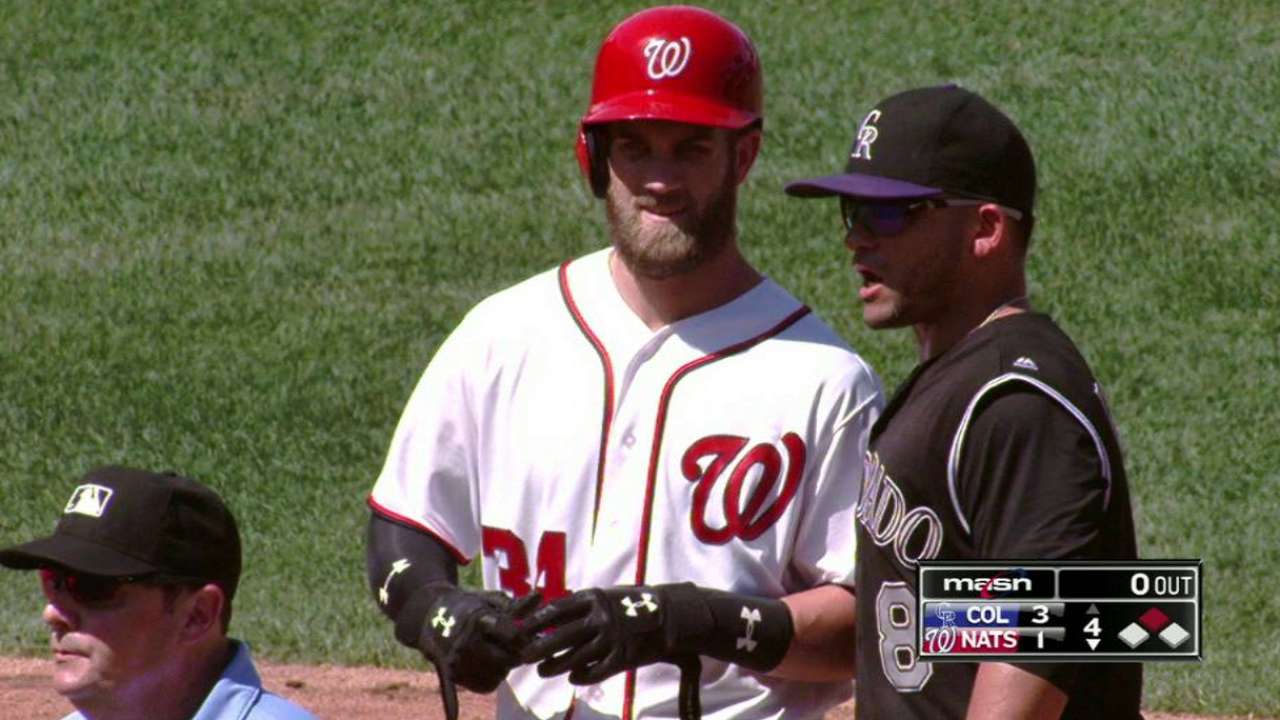 "That's a good sign. That's an excellent sign," Baker said. "When he's hitting that ball to left field and not pulling everything or rolling over, [it] means [he's] staying on the ball and he's staying through the zone. That's a very good sign. He's been heating up. We know the best is yet to come."
Jamal Collier covers the Nationals for MLB.com. Follow him on Twitter at @jamalcollier. This story was not subject to the approval of Major League Baseball or its clubs.