Mariners promote Altavilla, Venditte to bolster bullpen
Lee recalled, Wilhelmsen placed on DL, Aoki and Freeman optioned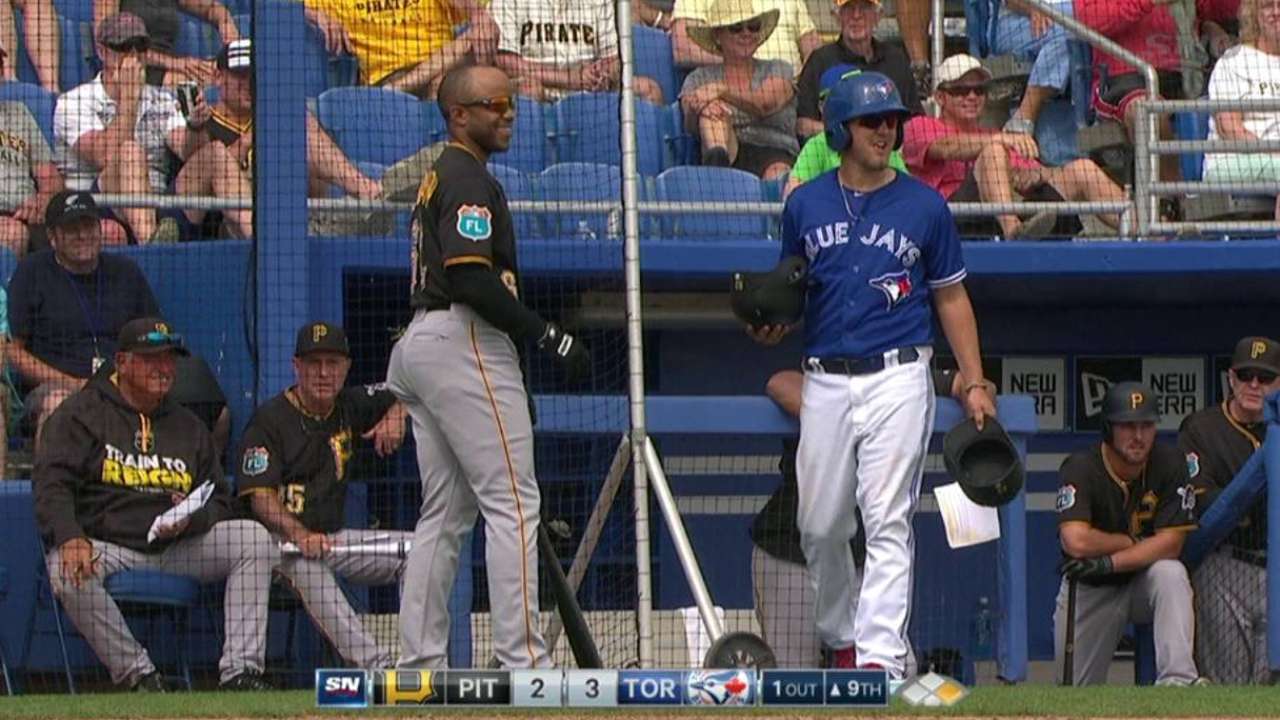 CHICAGO -- A Mariners team that has already used a franchise-record 29 pitchers this season added two new arms to the mix on Saturday as general manager Jerry Dipoto called up right-hander Dan Altavilla from Double-A Jackson and recently-acquired switch-pitcher Pat Venditte from Triple-A Tacoma to bolster the bullpen.
The club also recalled first baseman Dae-Ho Lee from Tacoma to take the place of reliever Tom Wilhelmsen, who was placed on the 15-day disabled list with a lower back issue. Outfielder Norichika Aoki and infielder Mike Freeman were optioned to Tacoma to make room for Altavilla and Venditte.
Both Altavilla and Venditte are interesting stories. Altavilla, the Mariners' 22nd-ranked prospect by MLBPipeline.com, was converted to a relief role this year. Like rookie closer Edwin Diaz, the 23-year-old out of Mercyhurst University adapted well to the move, and he has gone 7-3 with16 saves and a 1.91 ERA in 43 outings. He now makes the jump from Double-A to the Majors.
Altavilla made his Major League debut out of the bullpen for the Mariners in the eighth inning of Saturday's 9-3 loss to the White Sox and looked impressive with a 1-2-3 inning in which he featured a 97-100 mph fastball.
Mariners manager Scott Servais says people need to be careful not to make comparisons with Diaz, who has far outperformed expectations in his short time in the Majors. But Altavilla certainly is encouraged by what his former Jackson teammate has done in a similar path.
"Edwin is definitely a special guy with just an unbelievable fastball," Altavilla said. "But I saw what he could do in Double-A and kind of modeled my game after him and just took it from there and stayed positive throughout the journey. Now I'm here and happy to be here."
Venditte, 31, has a little Major League experience and garnered considerable notoriety a year ago when he appeared in 26 games for the A's as the first ambidextrous pitcher in the Majors since Greg Harris in 1995. But Harris was primarily a right-hander and only threw left-handed to two batters while with the Expos in the last game of his 15-year career.
The only previous full-time switch-pitcher in baseball history is believed to be Tony Mullane, who regularly threw with both arms during his career from 1881-94. Venditte wears a six-fingered glove that works on either hand, and he declares before each batter which arm he'll use in that at-bat, per MLB rules.
The Mariners see Venditte primarily as a left-handed specialist. He pitched eight games for the Blue Jays this year with a 5.19 ERA and 11 hits allowed in 8 2/3 innings. He was 2-2 with a 4.40 ERA in 28 2/3 innings for the A's as a rookie in 2015.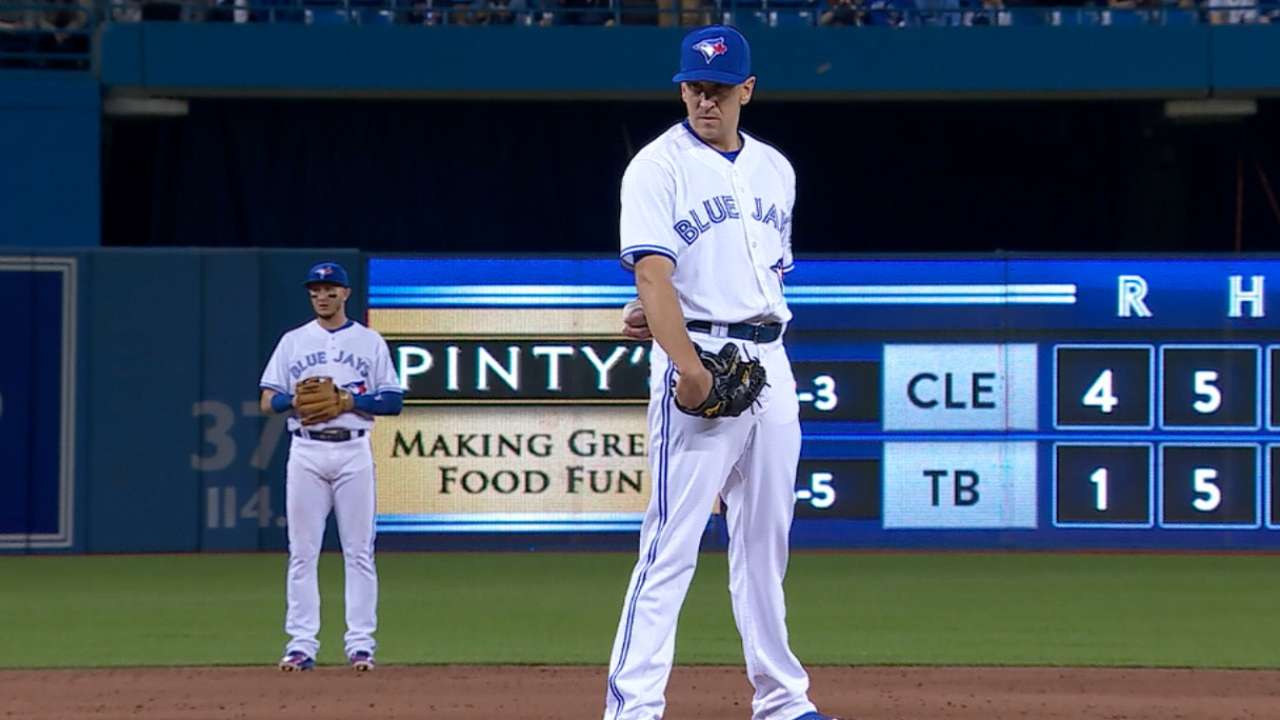 "With my time in the big leagues over the last year, splits have said I'm a little bit better from the left side, so I would imagine that's how I'll be used here," said Venditte, a natural right-hander who has been throwing with both arms since he was 3 years old. "But as with anything, that's always up to change with performance, and hopefully I can go out there and show I can get righties out as well and use that as a tool."
Venditte allowed just one run and seven hits in 8 1/3 innings with 11 strikeouts in five outings for Tacoma after being acquired from Toronto for a player to be named on Aug. 6.
The Mariners now are back to a normal seven-man bullpen, though they'll be without Wilhelmsen for at least the next two weeks. The 32-year-old was only available to pitch once in the past five days due to his back issues, and the club made the decision to sit him down after Friday's 3-1 win over the White Sox.
That move did open the door for Lee's return after the 34-year-old rookie from Korea hit .519 in 27 at-bats in seven games for Tacoma. He'll again provide a right-handed platoon with Adam Lind at first base, a role he filled well in the first half before hitting .078 with one homer in 51 at-bats in 19 games prior to his demotion.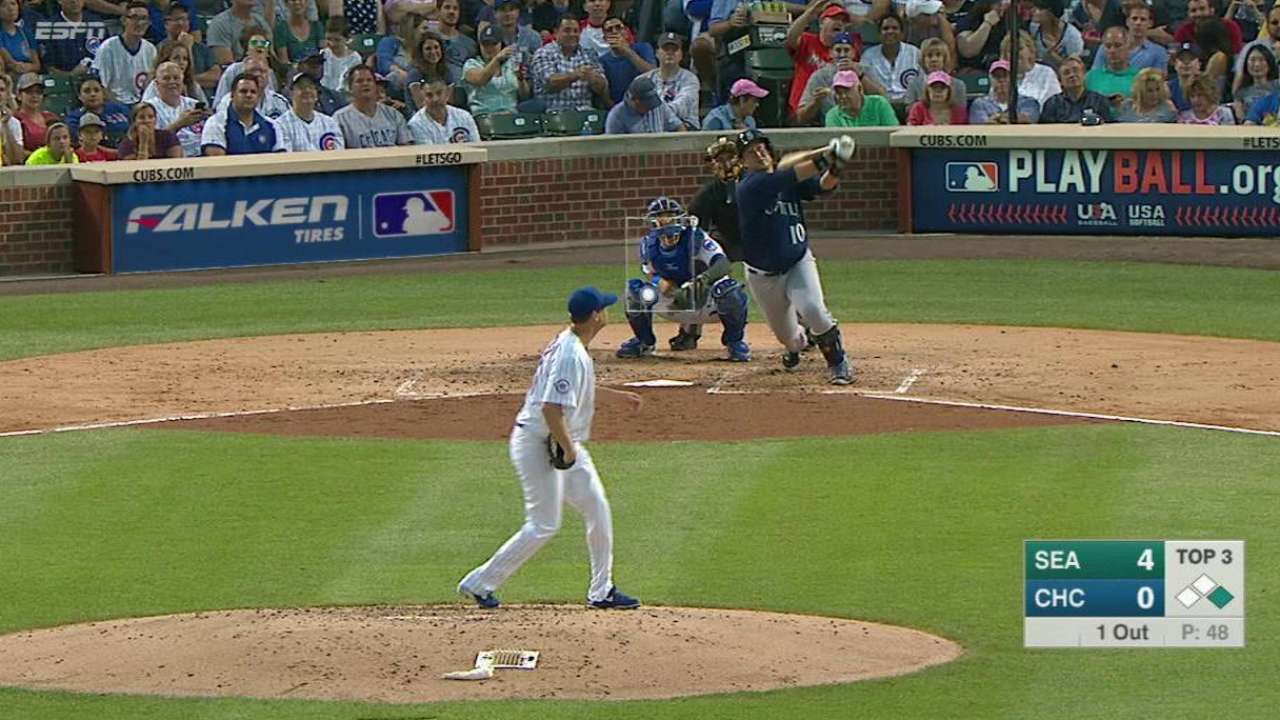 Aoki now returns to Tacoma for a second time this year. The 34-year-old has hit .316 in 31 games since his recall from Triple-A, but the Mariners like rookie Guillermo Heredia's outfield defense and also can use utility man Shawn O'Malley in left field at times against right-handed pitching.
"Aoki getting sent out was probably the toughest conversation because Nori has done an outstanding job since he's been back here and really been a catalyst at the top of the lineup and his offensive production has been really good," Servais said. "But looking where we're at and what's coming down the pike here the next seven to 10 games, the left-handed starters we're going to face, he was going to be limited in the number of starts he got, so we just felt it was best to go that route. We needed pitching. That's where we're at."
Freeman was with the team for two games in his second stint with the club, but he didn't see any action, as he was brought up as insurance while third baseman Kyle Seager was sidelined by a bruised right foot.
Greg Johns has covered the Mariners since 1997, and for MLB.com since 2011. Follow him on Twitter @GregJohnsMLB and listen to his podcast. This story was not subject to the approval of Major League Baseball or its clubs.