Peavy placed on 15-day disabled list
Suarez recalled from Triple-A Sacramento, gets start vs. Braves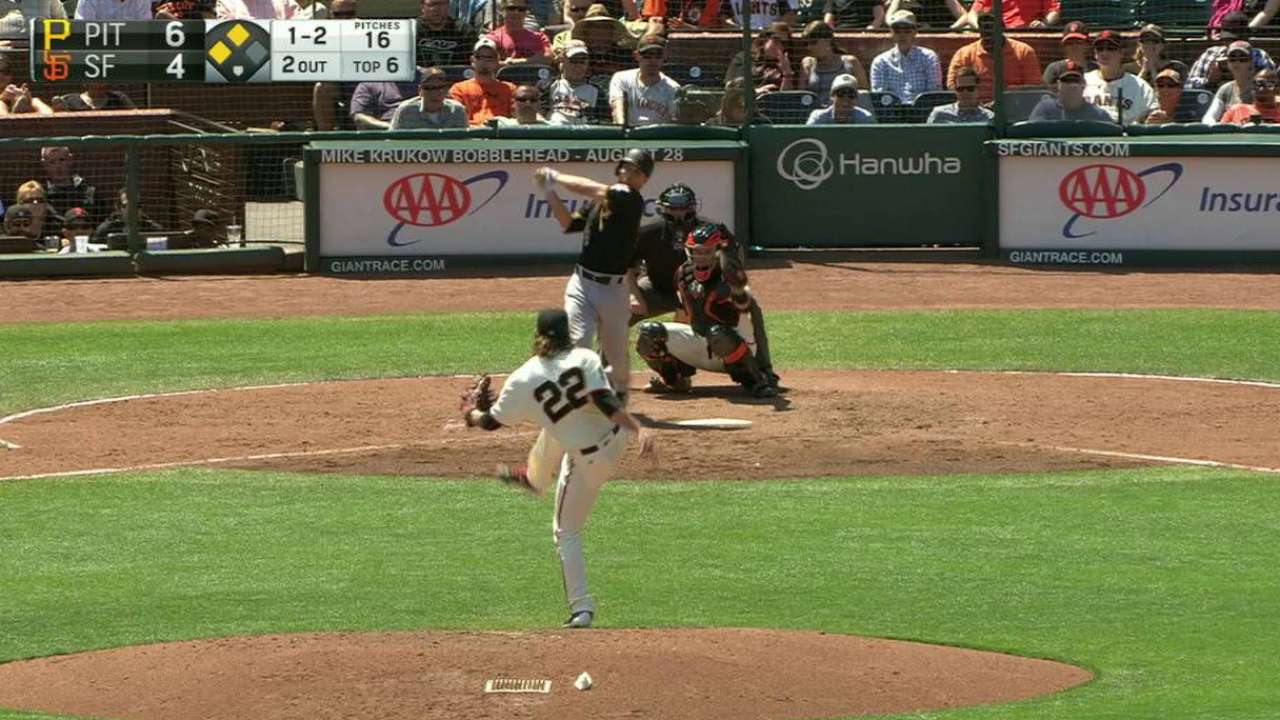 SAN FRANCISCO -- Expected to start in place of Matt Cain, Jake Peavy was put on the 15-day disabled list Saturday because of a lower back strain. Albert Suarez was recalled from Triple-A Sacramento and started in the Giants' 3-1 loss to the Braves.
Giants manager Bruce Bochy did not know the cause of Peavy's injury, but said before Saturday's game that the right-hander's back "flared up" on him while the team was in Los Angeles.
"We had to make a call, so we put him on the disabled list," said Bochy, adding the club was waiting on MRI results. "He can't pitch with the way his back is. Jake was excited to get back into starting, so it's a bad break for him."
Peavy anticipated making his first start since July 30. The 15-year veteran was moved to the bullpen after the club acquired Matt Moore, and he compiled a 6.75 ERA in eight relief appearances in August. However, Bochy said the team knew by Friday night that it needed to find a replacement.
"Initially he thought it would go away, but this thing was pretty bad," said Bochy. "He couldn't do anything [Friday]."
The club received a "break" because Suarez was expected to start for Sacramento on Saturday anyway. Instead, he made his seventh start for the Giants this season, surrendering three runs on five hits in 4 1/3 innings.
"We didn't have to push somebody up; we didn't have to scramble," said Bochy.
Bochy added Suarez was "ready to go," and the rookie proved that with his performance early on. Making his first start in a Giants uniform since July 3, Suarez retired nine of the first 10 batters he faced. But a five-pitch sequence, in which the right-hander allowed a single, double and home run, led to his demise in the fourth.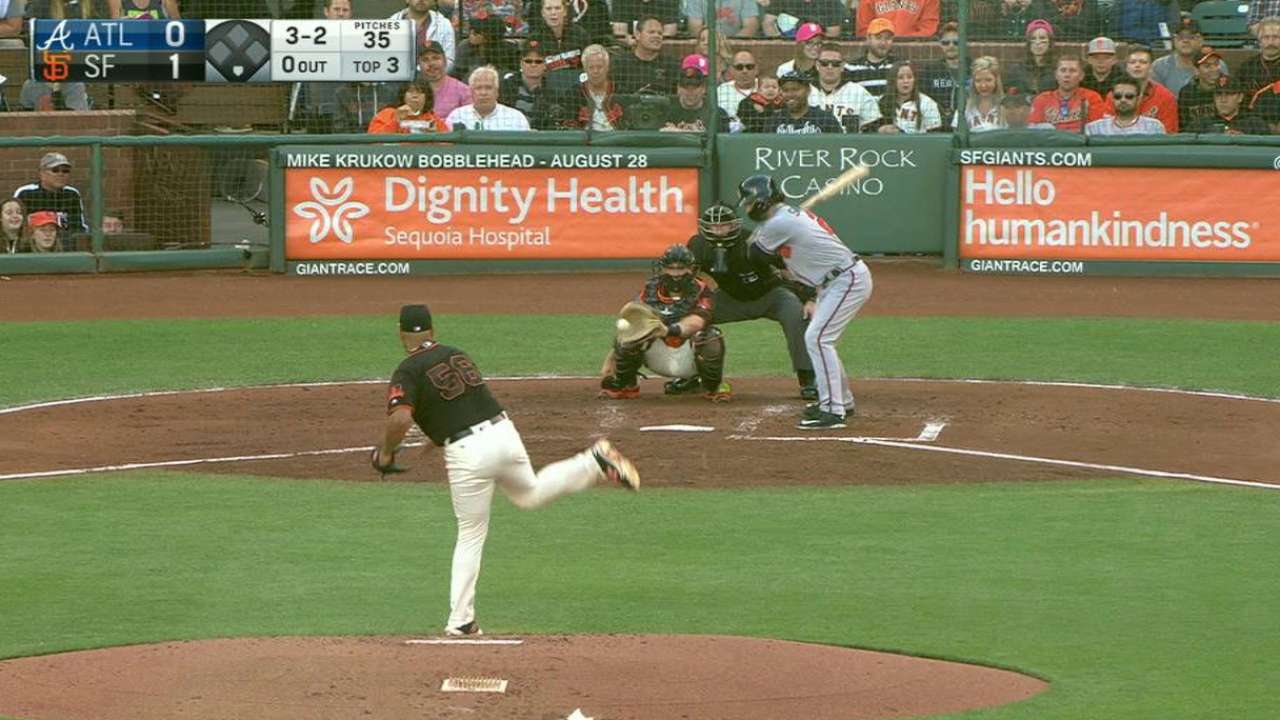 Bochy said he is hopeful Cain (lower back strain) will return to his normal spot in the starting rotation when the club meets the Chicago Cubs next week. Cain began a rehab assignment with Sacramento on Saturday and allowed six runs (four earned) in five innings.
"All goes well, good chance he'll pitch [Friday]," Bochy said before Saturday's game.
• Hunter Pence (hamstring tightness) was out of the Giants' starting lineup for the second consecutive game Saturday. Bochy said Pence had an MRI Saturday just as a precaution. Pence's status remains day to day, but Bochy believes the right fielder will return for the club's upcoming series with the Arizona Diamondbacks that starts Tuesday.
Justin Wise is a reporter for MLB.com based in the Bay Area. This story was not subject to the approval of Major League Baseball or its clubs.