Oberholtzer, Chacin team up for gem vs. Tigers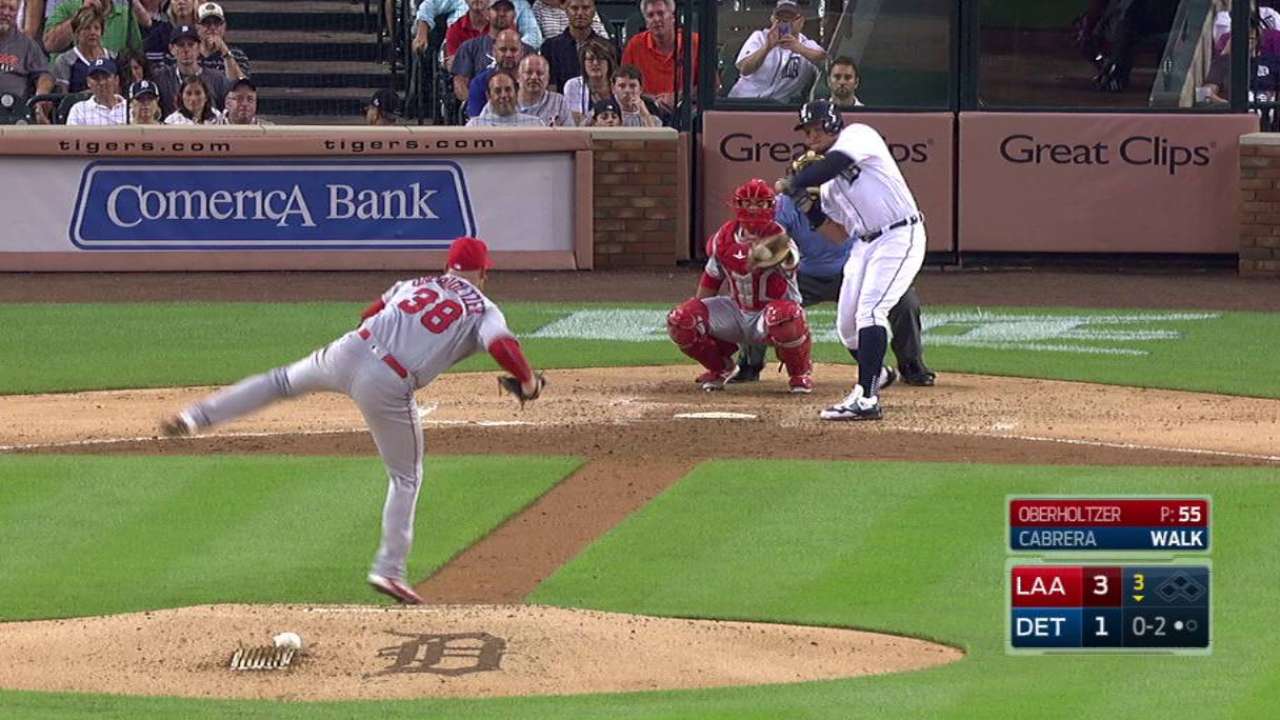 DETROIT -- Brett Oberholtzer had spent the entire season coming out of the bullpen before he made his first start Saturday night in Detroit. He labored through a 32-pitch first inning but allowed just one run in three innings in the Angels' 3-2 win over the Tigers.
Jhoulys Chacin was originally slated to make the start, but manager Mike Scioscia changed his mind on Friday and went with Oberholtzer because he felt Chacin has a better body of work out of the bullpen.
Oberholtzer gave up a leadoff home run to Ian Kinsler four pitches into his start, then lost a 10-pitch battle when he issued a walk to Cameron Maybin. Maybin was thrown out by catcher Carlos Perez trying to steal on the next pitch on a play that Scioscia said proved to be very important.
It was an important play because it helped Oberholtzer's pitch count, which landed at 59 on the night. Though Oberholtzer had run his pitch count into the mid-60s out of the bullpen a number of times this season, he said he was happy to get to that number in his first start of the season.
"I've thrown over that this year out of the 'pen, but this was my first start since last year, so it felt good," he said.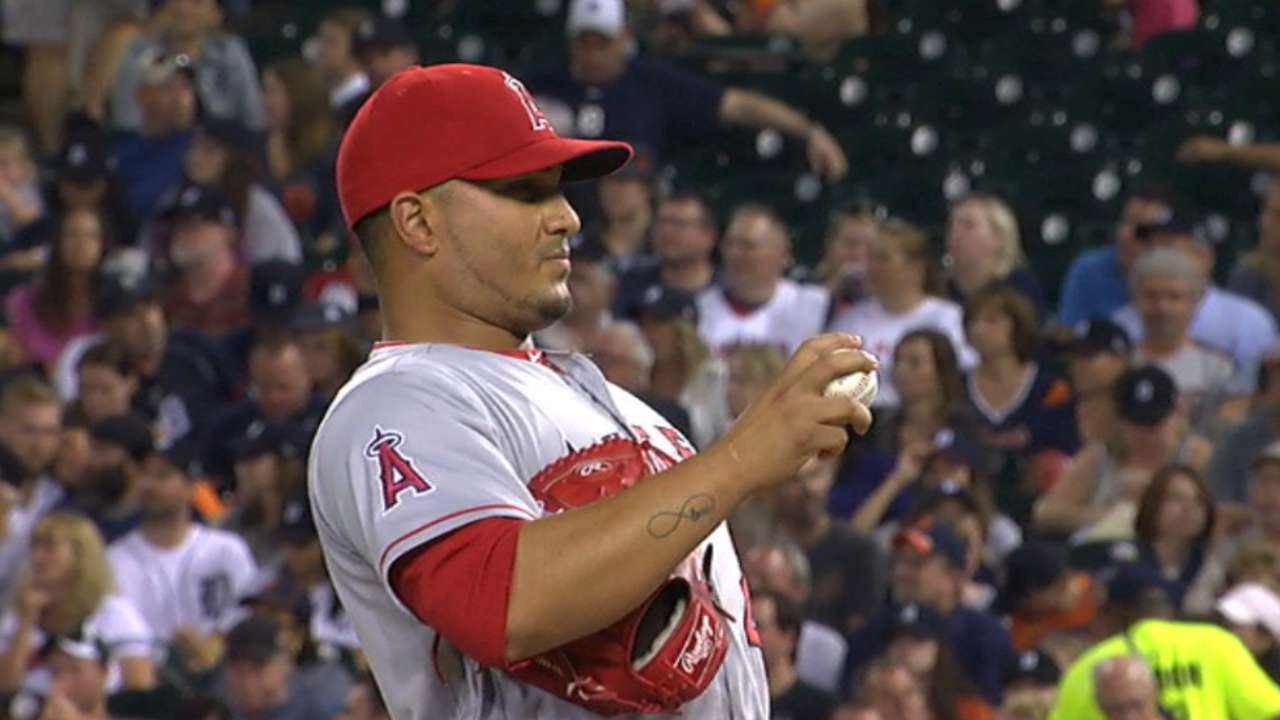 Oberholtzer gave way to Chacin after a 1-2-3 third inning that saw Victor Martinez thrown out of the game for arguing balls and strikes. It was the first of Detroit's four ejections on the night, all issued by home-plate umpire Mike Everitt for arguing the strike zone.
Chacin allowed three hits and a walk in four scoreless innings out of the bullpen, validating Scioscia's hunch that he works better as a reliever.
"Jhoulys picked up where he left off with his last start against the Yankees, and that's really encouraging," Scioscia said. "He's matched up well with these guys. He pitched a great game in Anaheim against them earlier in the season and he pitched four strong innings [tonight]."
Chacin and Oberholtzer both seemed to be unfazed by the potential distractions of the ejections, as well as the Tigers' hard-hitting lineup.
"You just stay in the moment," Oberholtzer said. "You do what you can do, and that's execute one pitch at a time. Obviously it gets hard out there when you're facing the Tigers, and they're at home and they've been scoring at will lately, so for me it was just stay in the moment and execute one pitch at a time."
Chacin, who picked up his second straight win, was unaffected by Scioscia's decision to start Oberholtzer.
"It's not too surprising anymore," Chacin said. "I've been playing the game for enough time now and I just have to do my job. Wherever they need me, I just go out and do it. I was happy I could help today."
Kyle Beery is a reporter for MLB.com based in Detroit. This story was not subject to the approval of Major League Baseball or its clubs.