K-Rod knows how to adjust for four-out saves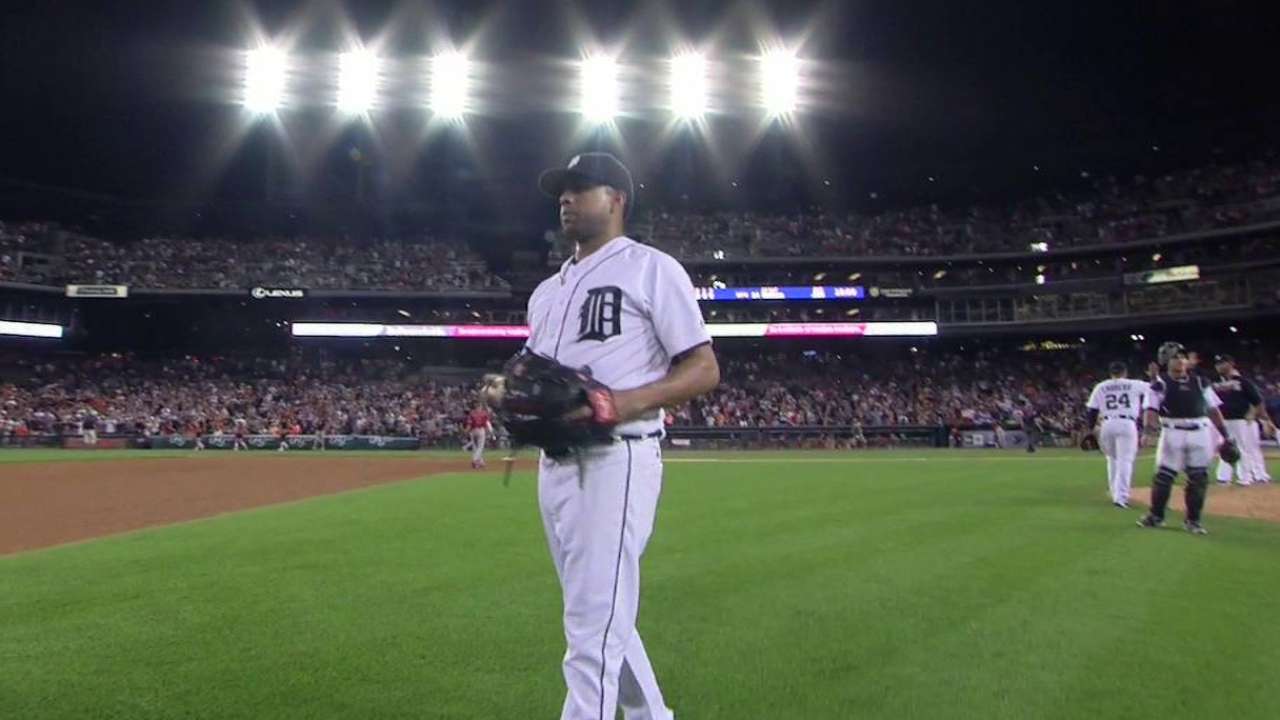 DETROIT -- Francisco Rodriguez recorded his 31st career save of four or more outs when he finished off the Angels on Friday night. For Rodriguez, they're almost like 62 different outings.
It's a mind trick. And as Rodriguez gets older, the mental preparation is as important as the physical work required to extend an outing. Like a sprinter taking his turn at a middle-distance race, he has to pace himself in a role that normally allows him to go all-out from the first pitch.
"You have to save some energy for coming back in the ninth," Rodriguez explained on Saturday. "You have to save some to come back out. The second [key] is finding a way to keep moving. Nowadays we have the batting cages right below the dugout, so it's easy for me to go down there and keep stretching, keep tossing and make sure to not cool off. If I cool off, it's not going to be good. That adrenaline, everything is off. …
"You have to reset. You have to get back to a plan. In the eighth, you have to get that guy and you have to find a way to get through it. Once you're done with him, you have to reset and get back to business. But it is difficult."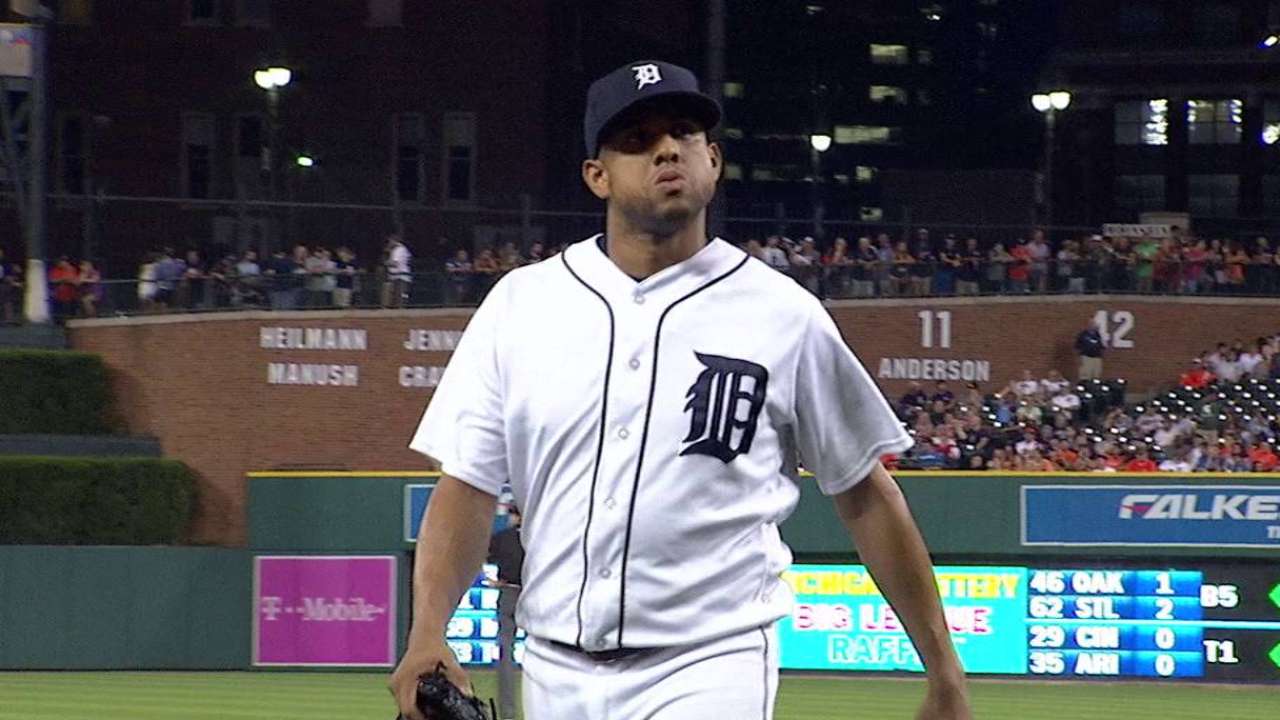 Rodriguez hasn't done it often in recent years, but he has been good at it. Just four relievers have more saves of four or more outs since Rodriguez broke into the big leagues in 2002. Not surprisingly, Mariano Rivera leads with 64. Jonathan Papelbon has 37, followed by John Smoltz and Jason Isringhausen at 33.
Rodriguez has a legitimate shot to pass all but Rivera by the time his career is over. Depending on how September plays out, Rodriguez could even reach or pass Smoltz and Isringhausen by season's end. He feels up for it, having thrown 46 innings over 49 appearances this season.
Despite throwing back-to-back days, he felt fresh on Friday because he had gone a week between outings before that. Given the situation, manager Brad Ausmus felt he could go to his closer with the middle of the Angels order due up and the potential tying run at the plate.
"If it had been one out, I'd have gone to [Shane] Greene," Ausmus said. "But once it got to two outs, I felt like I had to go with who is our best reliever, really. That's why he's the closer. That's really the only reason [to do it]."
It was the third time this season Ausmus has called on Rodriguez for four outs. Rodriguez picked up a save each time.
"I don't like four-out saves for closers," Ausmus said. "I just don't think today's closers are really wired that way. … I just think the chances of pitch counts going up, they have to get their adrenaline up, then sit down, then re-energize. But he did the job."
Rodriguez had one four-out save in his previous four seasons, but he regularly got them when he was younger -- four each in 2010 and '11, six in '06, seven in '04.
"Back in the day, it was normal," Rodriguez said. "Even a five-out save was normal. Nowadays, we have setup, we have middle relievers, we have specialists, all that, and it's different."
Physically, it's different, too.
"When you're 22, 23, 24 years old, you don't get tired at all," Rodriguez said. "Once you hit 30, everything takes longer. It takes longer to loosen up. It takes longer to warm up. As the years progress, it's more difficult on the physical side."
Jason Beck has covered the Tigers for MLB.com since 2002. Read Beck's Blog, follow him on Twitter @beckjason and listen to his podcast. This story was not subject to the approval of Major League Baseball or its clubs.