Mauer (quads) feeling better, returns to lineup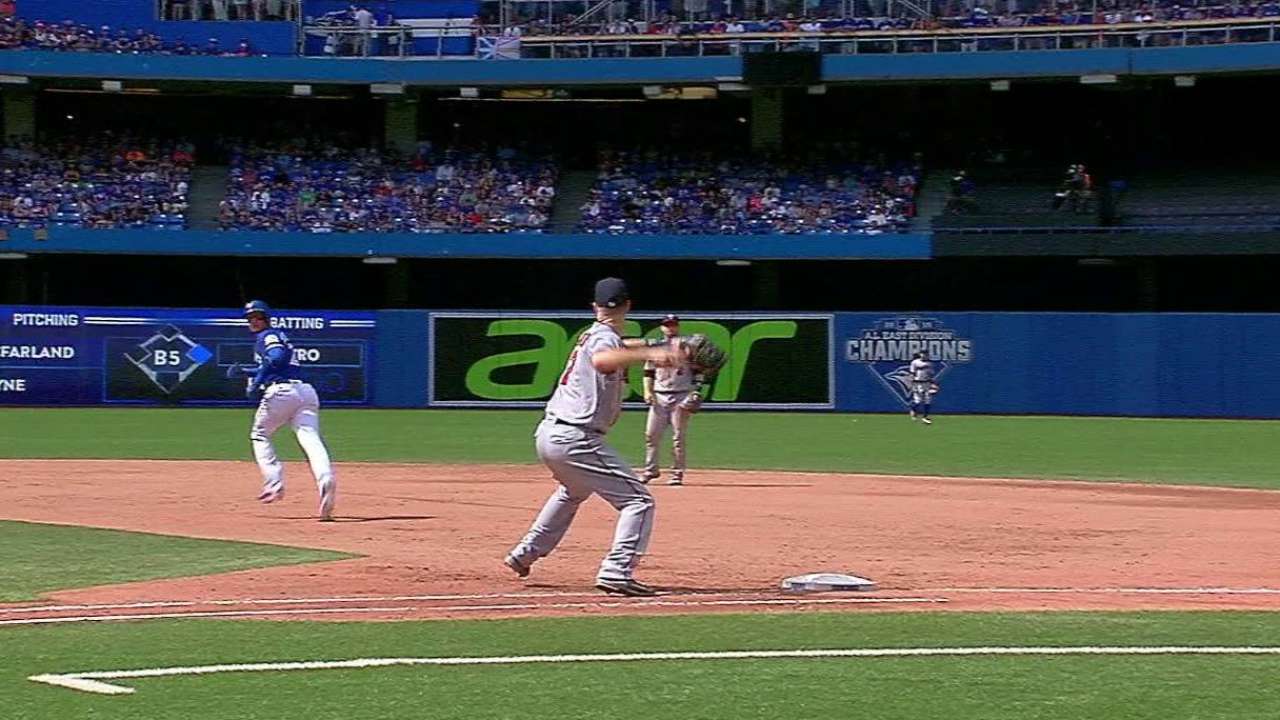 TORONTO -- Twins first baseman Joe Mauer returned to the lineup for Saturday's game against the Blue Jays, batting second and playing first base.
Mauer went 0-for-5 with a strikeout in the Twins' 8-7 loss.
Mauer missed the past three games with sore quads, and manager Paul Molitor said the veteran woke up on Saturday feeling better.
"We talked about it the last few days," Molitor said. "I don't think it's completely disappeared in terms of some of the symptoms he's trying to play with."
Mauer has been dealing with the injury for several weeks, but he aggravated it scoring from first on a double on Aug. 16 against the Braves. Mauer recorded just one hit in five games after that contest, before being held out of Minnesota's final two games against the Tigers and the series opener against the Blue Jays.
"Something like that has the possibility of lingering for quite a while," Molitor said. "But [Mauer is] at a point where he wants to play, and we will get him out there. I don't think we'll see Joe steal a base today here. We just hope that he plays through it, plays intelligently, and hopefully helps our offense."
Mauer's return shifted Trevor Plouffe across the diamond to third base, after Plouffe started three consecutive games at first. With Miguel Sano continuing to DH as he recovers from a sore throwing shoulder, Mauer made his return on Toronto's newly installed turf and dirt infield.
"I don't know how much the dirt infield helps infielders in terms of being more normal," Molitor said. "The one thing about this turf is that it has more bounce on it, which speaks to the likelihood of it being easier on the body than some of the old carpet turfs.
"But if you've been around and you're a bit of an older player going through some aches and pains, you're probably going to feel a little bit differently after competing out there for a couple of days. "
Alykhan Ravjiani is a reporter for MLB.com based in Toronto. This story was not subject to the approval of Major League Baseball or its clubs.