Rockies rooks make history with 10-K games
Gray, Anderson become third pair since 1900 to accomplish feat in consecutive starts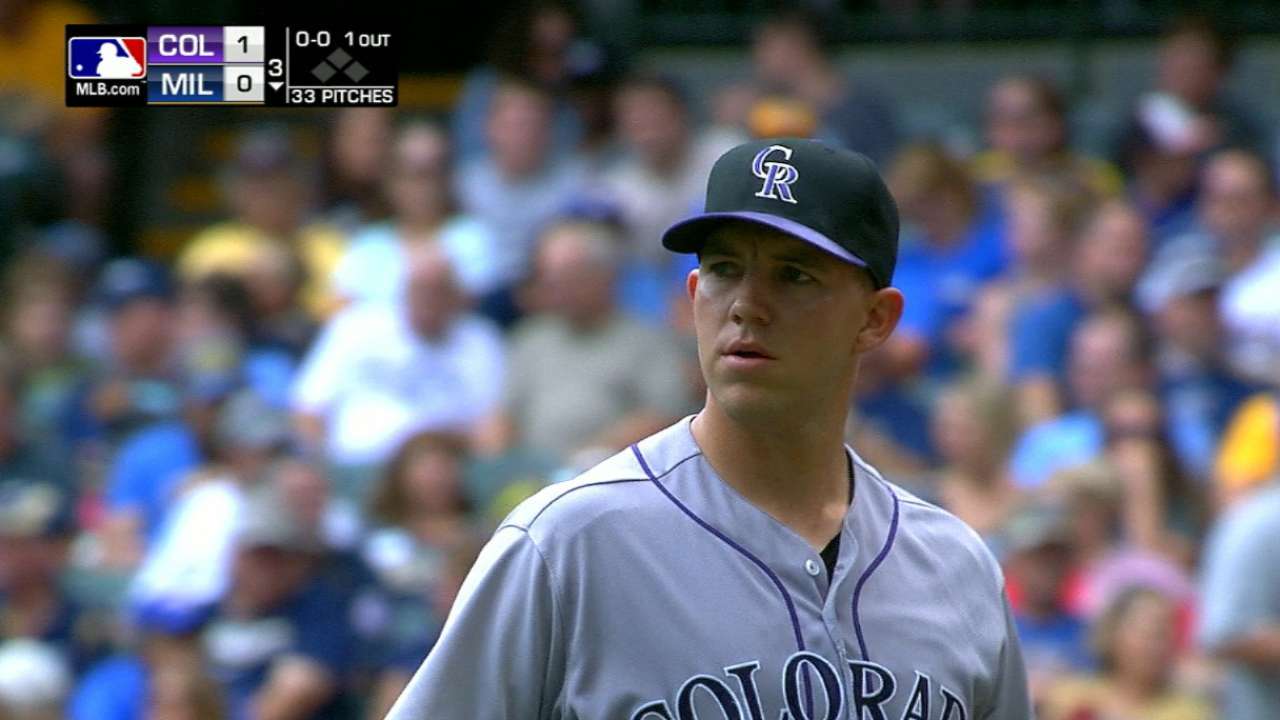 WASHINGTON -- Even within the rubble of a rough road trip, the performances of rookie pitchers Jon Gray and Tyler Anderson in Milwaukee shine at an all-time level.
On Tuesday night and Wednesday afternoon, Gray and Anderson each fanned 10 in losses to the Brewers that were marked by the struggles of the bullpen. But in addition to being the first time in club history that starters had double-figure strikeouts in consecutive games, the Elias Sports Bureau noted that it marked the third time since 1900 that rookie pitchers had punched out double figures in two straight.
The Rangers' Bobby Witt and Ed Correa accomplished the feat Sept. 16-17, 1986, and the Giants' Pete Falcone and John Montefusco did it Aug. 26-27, 1975.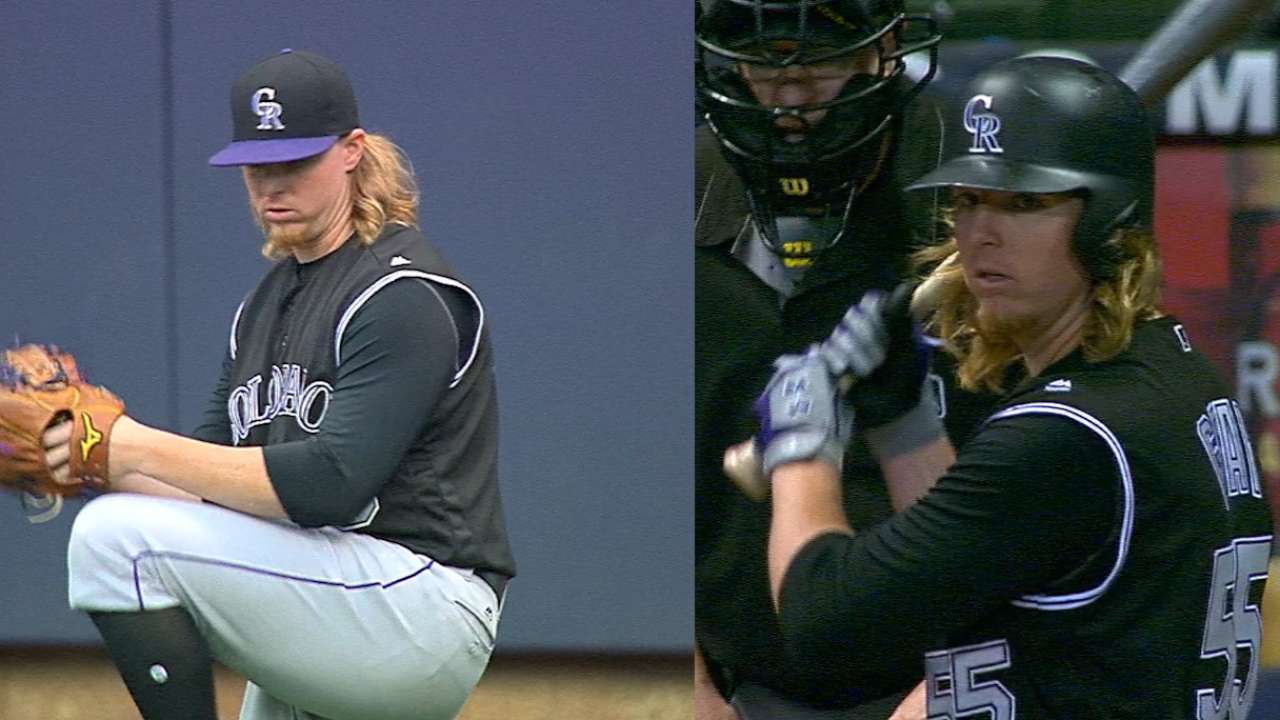 A good day to discuss Bo
Rockies manager Walt Weiss was asked about the effect the speed the Nationals' Trea Turner had on Friday night's 8-5 Rockies loss. Asked to compare Turner to players Weiss faced in his career, the first name Weiss mentioned was Bo Jackson.
Unlike the Reds' Billy Hamilton and the Marlins' Dee Gordon of today, or Vince Coleman, Willie McGee, Willie Wilson and even Rickey Henderson of yesteryear, Jackson was special because of his size-speed combination. Jackson was 6-foot-1 and listed at 220 pounds that may have shortchanged him. Most fast players challenge the opponent's fundamentals -- only clean footwork and arm action could beat them to first. But Jackson had an intimidation factor.
"I always hated to see Bo Jackson come up," Weiss said. "Not only was he the fastest guy in the game, but he hit the ball hard, too. You couldn't take a couple steps in, in the infield, because he hit lasers at you.
"You could hear him coming on double plays when you're making that pivot. I just tried to get rid of it and jump as high as I could so his feet would go underneath me. Bo was an anomaly, just because he was so big."
In 39 games this season entering Saturday, Turner had four homers, 20 RBIs, 16 stolen bases and 19 extra-base hits.
Thomas Harding has covered the Rockies since 2000, and for MLB.com since 2002. Follow him on Twitter @harding_at_mlb, listen to podcasts and like his Facebook page. This story was not subject to the approval of Major League Baseball or its clubs.