Yanks' offense hitting on all cylinders in August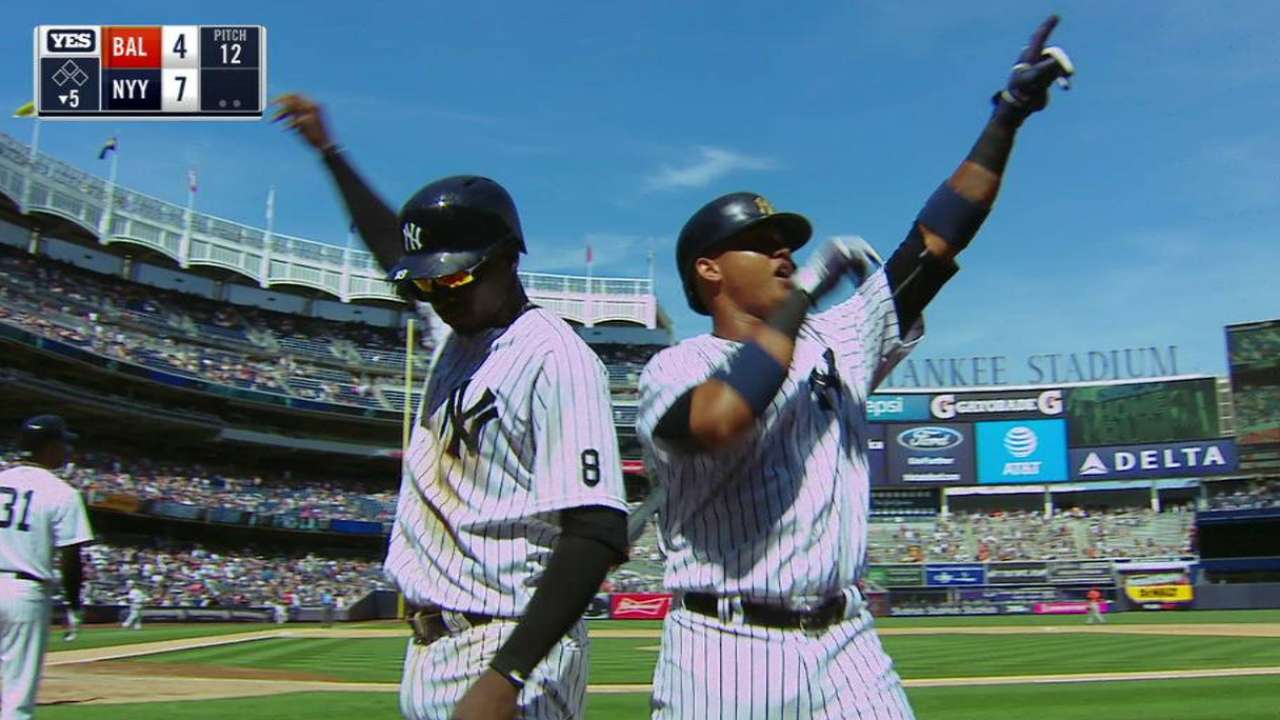 NEW YORK -- Though it may be hard to see them through his recent dominance, Gary Sanchez has teammates. And those teammates are playing some pretty good baseball right now.
Since Sanchez was called up on Aug. 3, the Yankees have been on a tear, winning 14 of their 22 games, including a 13-5 win over Baltimore on Saturday at Yankee Stadium, and clawing back to within 2 1/2 games of an American League Wild Card spot. And sure, Sanchez's 11 home runs and 21 RBIs have been a huge part of that. But the eight other men around him in the lineup day-in and day-out have done more than just follow in his lead.
Dating back to Aug. 3, the Yankees are hitting .283 as a team, a little over 10 percent better than their season average. Over that same stretch, Yankees not named Gary Sanchez have smacked 28 home runs, more than one per game, and driven in 105 runs.
"We've gotten a lot of production up and down the lineup, which to me is a big difference," Yankees manager Joe Girardi said. "Everyone seems to be contributing. We're swinging the bats extremely well, and hopefully it continues."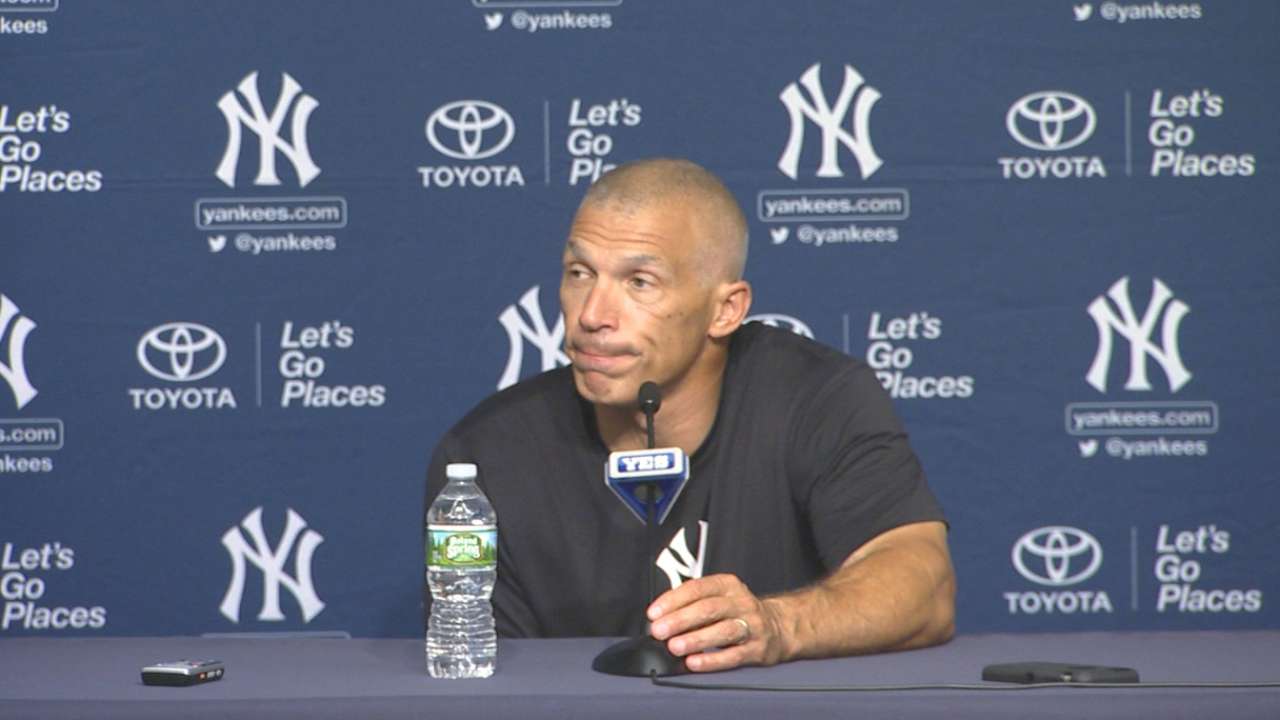 Starlin Castro has been electric in August, hitting .322 with seven home runs and 20 RBIs. Much of that production has come in the last week. Since Aug. 20, Castro is hitting .424 with three home runs, helping the Yankees go 6-2 over that span.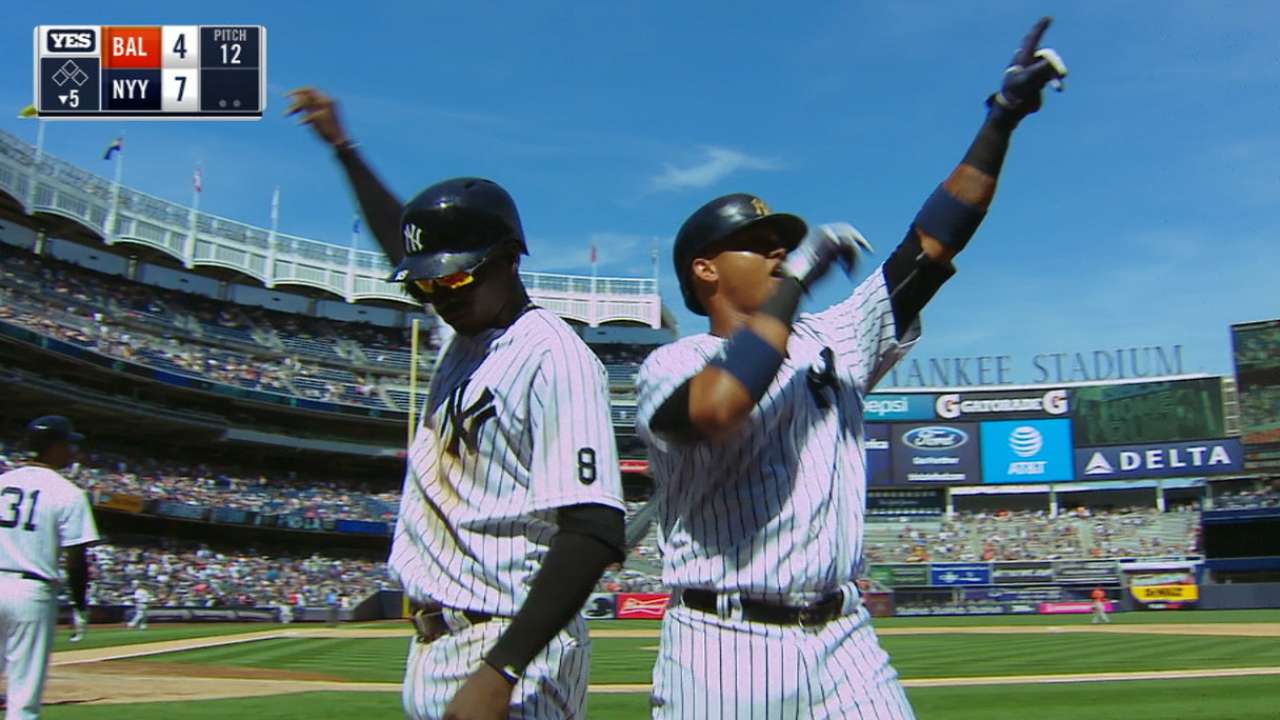 The 26-year-old said he hasn't changed his approach in any way over the last month. Rather, he's just continued to be aggressive at the plate and has taken advantage of hittable pitches. Additionally, Castro said he's been working with assistant hitting coach Marcus Thames, and the two have helped Castro find a good rhythm at the plate.
While Castro's emergence was a return to his April form, Aaron Hicks establishing himself as a force at the plate is a new development in New York. Prior to August, Hicks was hitting .187 with just three home runs in his first season in the Bronx. But Hicks has erupted in August, hitting .310 with four home runs and nine RBIs in the month, including a 2-for-4 day with a home run and three RBIs Saturday afternoon.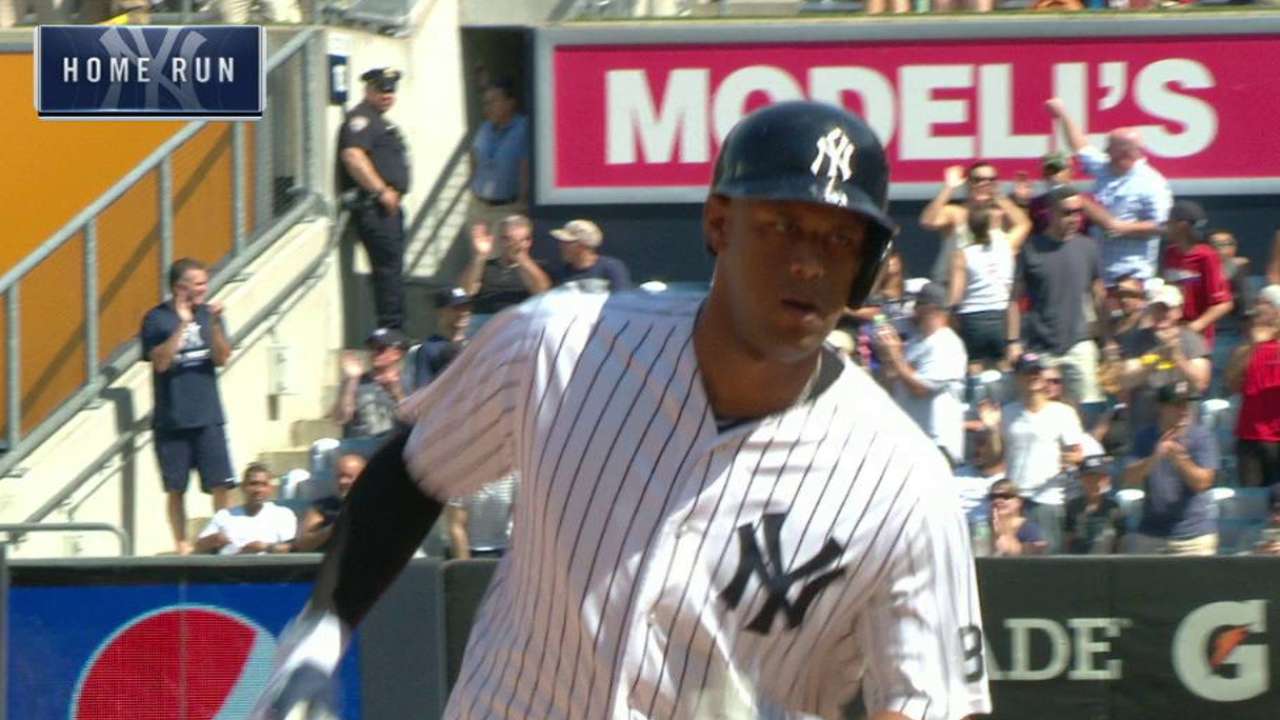 Just like Castro, Hicks said he isn't doing anything different, he's just doing what he wants more consistently.
"I'm just having a good approach, knowing what I want to do before the game starts," Hicks said. "That's pretty much it. I'm being able to do some damage with the pitches up in the zone and being able to make solid contact."
With the team hitting the way it is, the Yankees have worked their way back into postseason contention. Catcher and designated hitter Brian McCann, who reached base four times Saturday, said this recent stretch has been the best baseball the Yankees have played all season. And to Castro, there's no reason the Yankees can't keep that up.
"If we could play like we play right now, we have a chance," Castro said. "I think we never quit. I think we just continue to play like we play, coming in here to play hard every day."
Nick Suss is a reporter for MLB.com based in New York. This story was not subject to the approval of Major League Baseball or its clubs.