Adrenaline works against Wright in costly first
KC capitalizes as Red Sox knuckleballer struggles to harness release point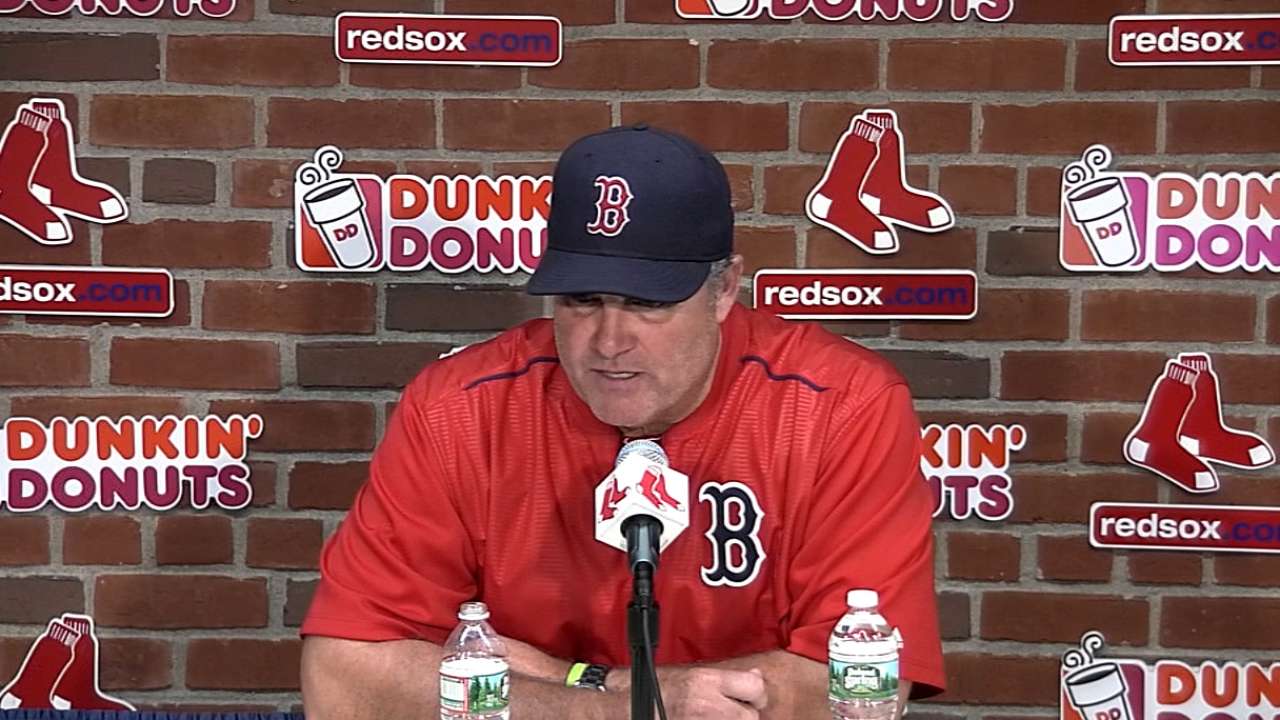 BOSTON -- Red Sox right-hander Steven Wright was enthusiastic to get back on the mound after spending 17 games on the disabled list. But after Boston's 6-3 loss to Kansas City on Friday night, the knuckleballer was the first to admit that he was too amped up.
In his first start since straining his right shoulder, Wright surrendered five runs on two homers before the Red Sox stepped to the plate. He threw 40 pitches in the first inning alone, walking two batters before giving up a three-run homer over the Green Monster to Eric Hosmer.
The next five frames were much kinder to Wright, who tossed 46 pitches between the second and fifth innings while holding Kansas City scoreless. He locked into a steady rhythm and used a pair of inning-ending double plays to his advantage, ultimately completing six innings and allowing no more than the five early runs.
What was the root of Wright's troubles in the tumultuous first inning? He said it was the first time he felt good on the hill in a long time, and that got to him. Wright said he felt antsy and overthrew his pitches, missing the strike zone and issuing two of the three walks he was charged with on the night.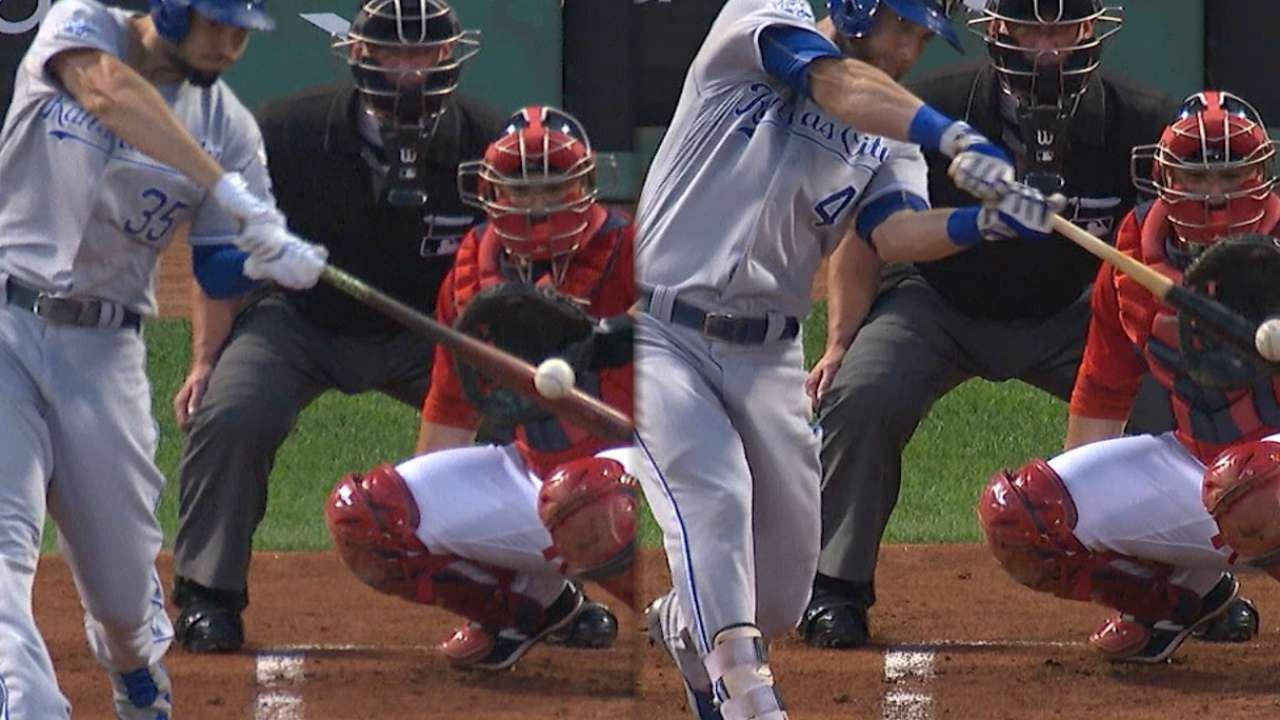 "From the first pitch to the last pitch of the first inning, there was a lot of adrenaline," Wright said. "It kind of got away from me a little bit. Five runs down in the first inning, you're playing with your backs against the wall before you even get an at-bat. That's tough for any team."
Wright said that entering the game, he was unsure of how his shoulder would respond to his first start since Aug. 5, when he shut out the Dodgers. As Friday's game went on, Wright felt healthy -- a silver lining amid his first loss since June 25.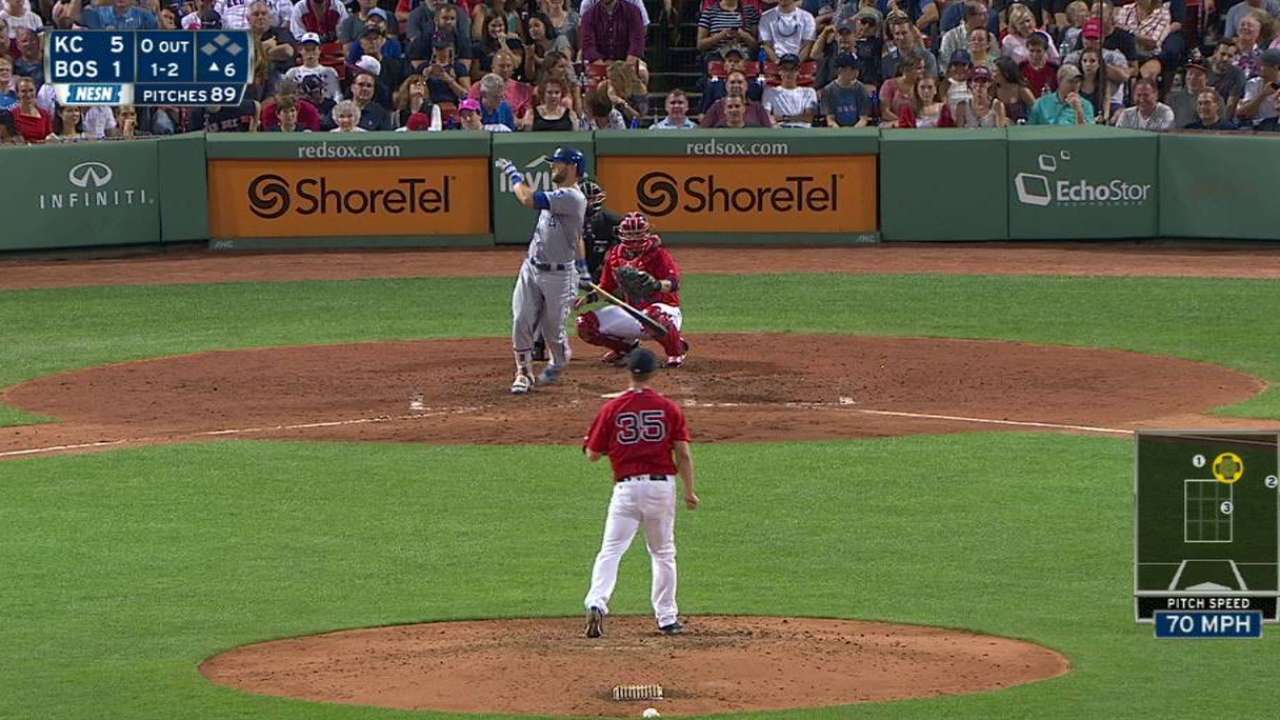 "It's the first time I've ever had anything going on in the shoulder," Wright said. "I try to find that release point, how much effort to use. The fact that I felt good kind of made me overthrow a little bit, because it was the first time I felt good in a while."
Red Sox manager John Farrell said Wright's ability to settle down and recover from the first inning was beneficial to a taxed bullpen.
"Once he was able to stay behind the ball, his knuckleball had a good change of speed to it, good shape to it, and slowed them down," Farrell said. "Still, he was just trying to find a release point in the first inning."
Deesha Thosar is a reporter for MLB.com based in Boston. This story was not subject to the approval of Major League Baseball or its clubs.