Brewers' Arcia dedicates first HR to parents
Shortstop prospect 'very happy' to go deep, but wishes it came in a win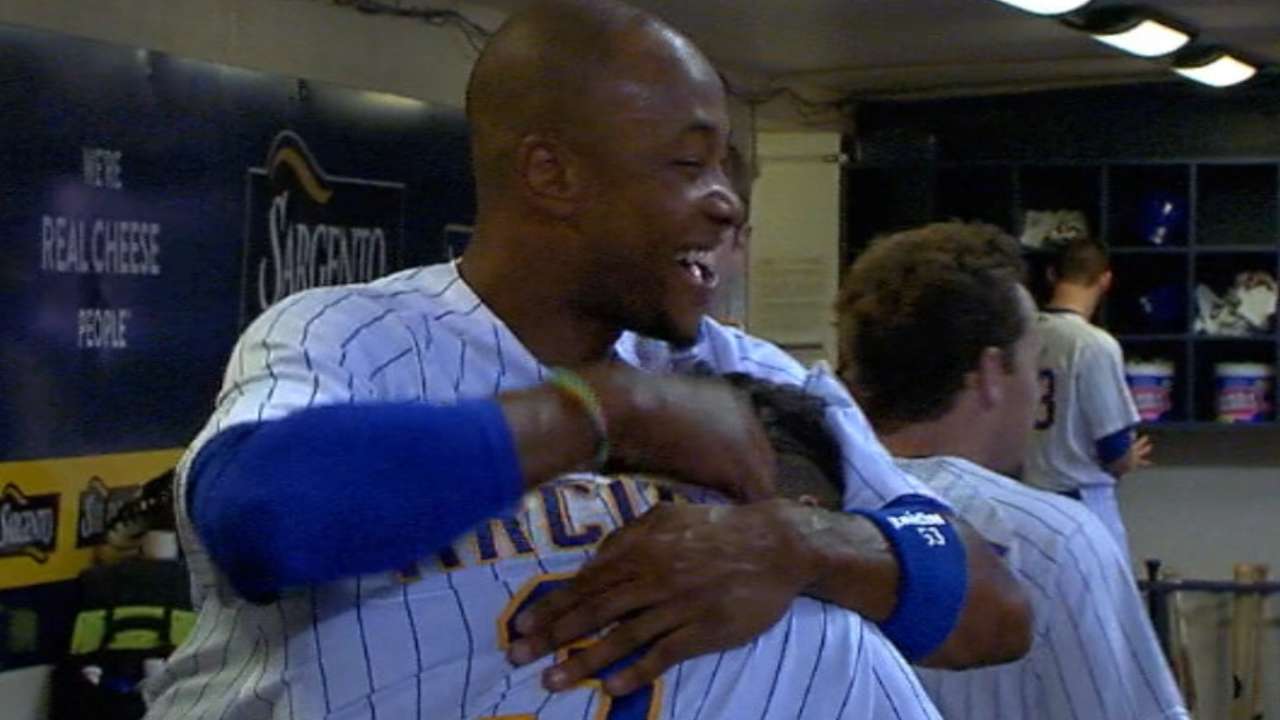 MILWAUKEE -- He's barely 22 years old, after all, so it was perfectly appropriate for Brewers shortstop Orlando Arcia to dedicate his first Major League home run to his mother and father.
Lilibeth and Oswaldo Arcia were home in Venezuela on Friday, but a text message from mom confirmed they had been watching when Orlando connected for a sixth-inning, 408-foot, three-run home run that represented the Brewers' only offense in a 5-3 loss to the Pirates at Miller Park.
"Very happy, very happy to be able to get one," said Arcia through translator Carlos Brizuela. "Just happy I had a chance to hit one out, but at the same time, a little down because we lost the game. You've just got to keep your head up and come ready to play [Saturday], look for the win."
The Pirates scored five unearned runs in the top of the sixth before Arcia, who ranks 11th on MLBPipeline.com's updated list of baseball's top prospects, powered the Brewers back into the game. With two runners aboard and one out, the Pirates lifted starter Ryan Vogelsong in favor of reliever Jared Hughes, who threw Arcia a first-pitch sinker and saw the young shortstop pull it to the left-field bleachers.
As Arcia neared home after his trot around the bases, he kissed his clenched fists and pointed to the sky. He later said he was thinking of his parents.
Equally deserving of a dedication was Brewers catcher Martin Maldonado, who'd pulled Arcia aside as Hughes warmed up and offered a scouting report. Because of it, Arcia had his mind set on a first-pitch swing.
"I was looking for a pitch I could drive, a pitch I could hit hard," he said. "Maldonado had told me to look for the sinker, look for it up, because he'll leave it up a little bit. So I was just looking for one high, one I could drive, and I was able to get what I wanted."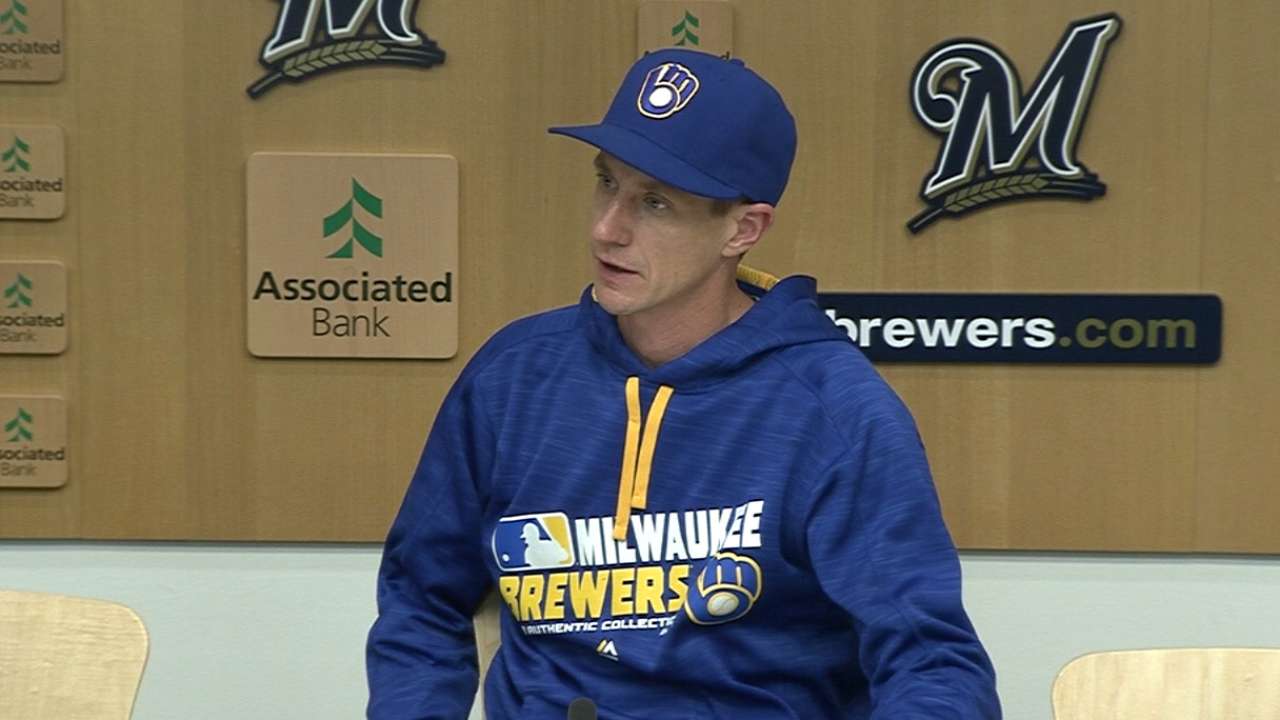 "It's big for him, for sure," Brewers catcher Craig Counsell said. "The first one is big and it came in a big spot. We got a big smile from him on it, for sure. It's good to see."
Arcia has scuffled in the early weeks of his Major League debut. He entered this homestand in a 2-for-34 funk, prompting a night out of the lineup, but is 5-for-15 since then. Arcia's double Tuesday sparked a go-ahead rally against the Rockies.
"He just needed some hits," Counsell said. "He needed some hits to get going, to get some confidence. You get no hits, or in a streak when things aren't going well and it kind of empties you out. You get some hits and it fills your confidence back up, fills that confidence bucket. Now he's starting to pick his spots to be aggressive, which I think he's good at at the plate. He's definitely showing some signs of turning the corner."
Adam McCalvy has covered the Brewers for MLB.com since 2001. Follow him on Twitter @AdamMcCalvy, like him on Facebook and listen to his podcast. This story was not subject to the approval of Major League Baseball or its clubs.