Long list of heroes secure crucial Mariners win
Gutierrez's slump-busting HR, O'Malley's defense back Felix in duel with Sale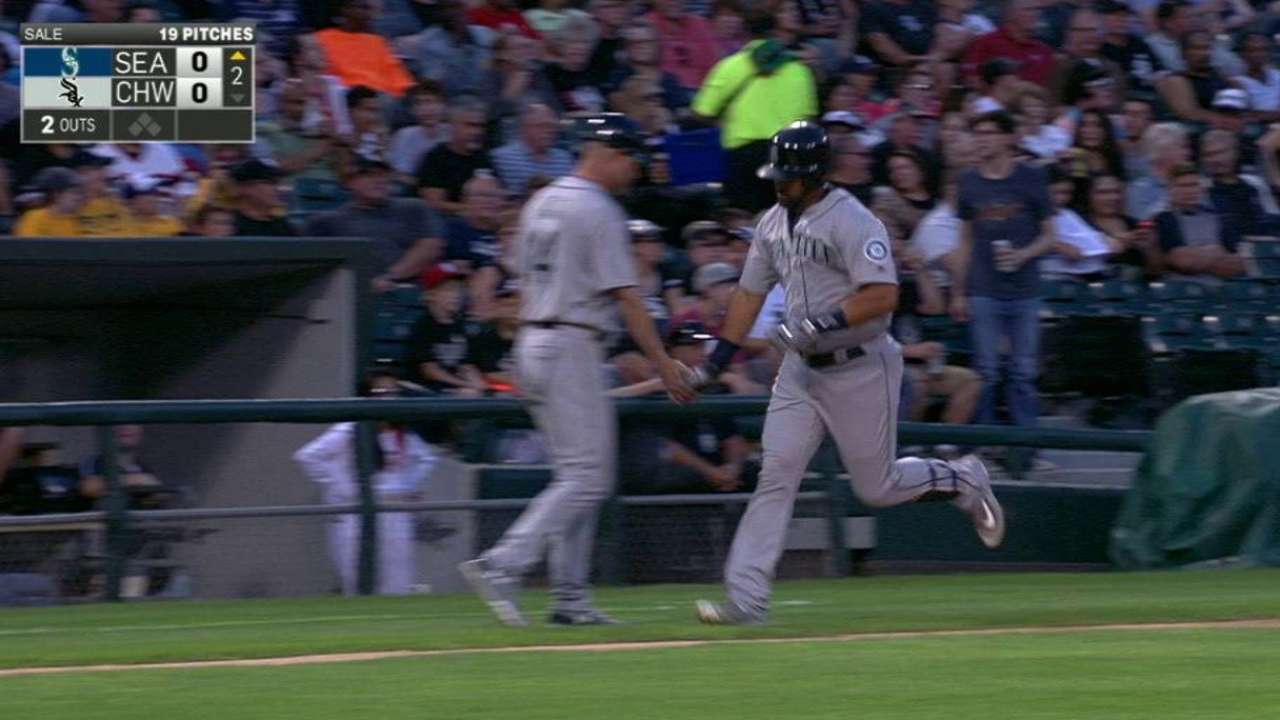 CHICAGO -- Some days it takes a village, especially when you're facing an ace like Chris sale, and the Mariners got help from many fronts on Friday to pull out a 3-1 victory over the White Sox at U.S. Cellular Field.
There was Franklin Gutierrez, breaking out of an 0-for-15 slump to hit a home run off Sale. There was Adam Lind, the platoon first baseman who's not supposed to face southpaws, ripping an RBI double off one of the game's premier lefties.
There was Shawn O'Malley, the utility guy filling in for Kyle Seager at third base and making a game-saving barehanded play to stifle the White Sox's bases-loaded rally in the eighth.
And there, again, was the kid closer, Edwin Diaz, coming in for a five-out save and not only salvaging the day for Felix Hernandez by escaping the one-out bases-loaded jam, but then dazzling in the ninth by striking out the side.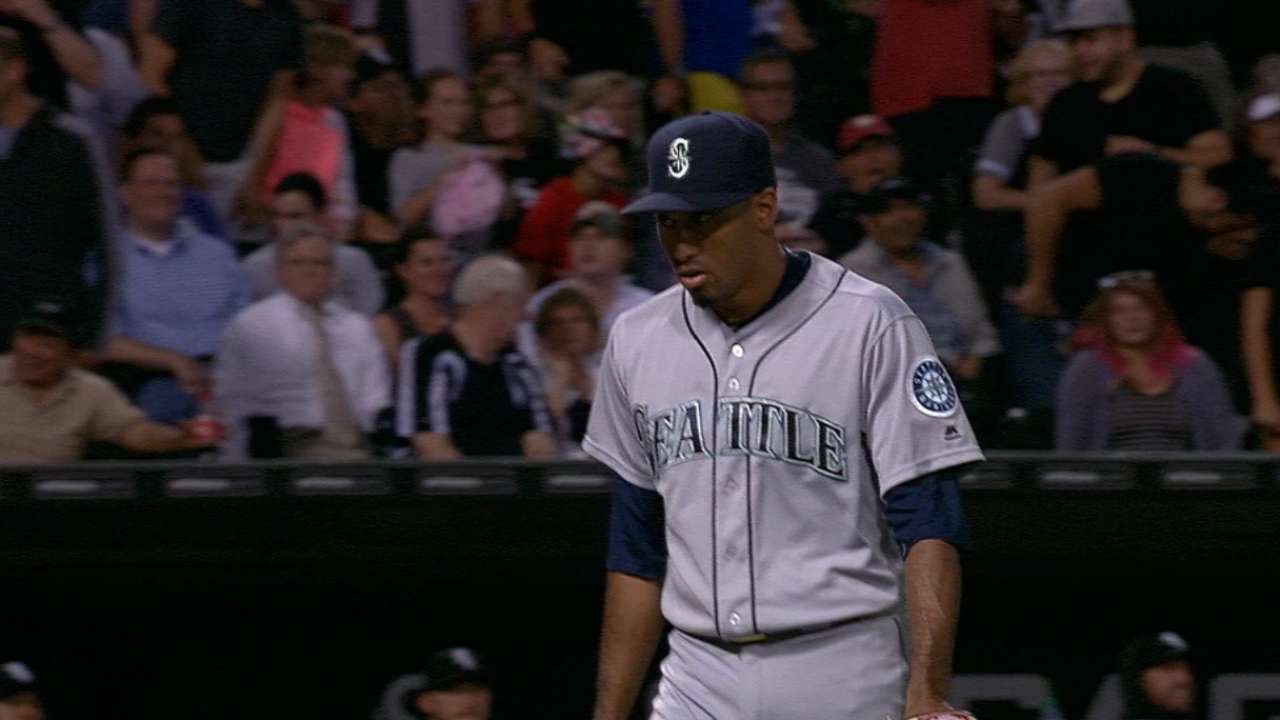 "It's nice for everybody to contribute and help the team get a 'W,'" said Lind. "We need that. We're kind of limping to Sept. 1. That can't get here quick enough for our roster."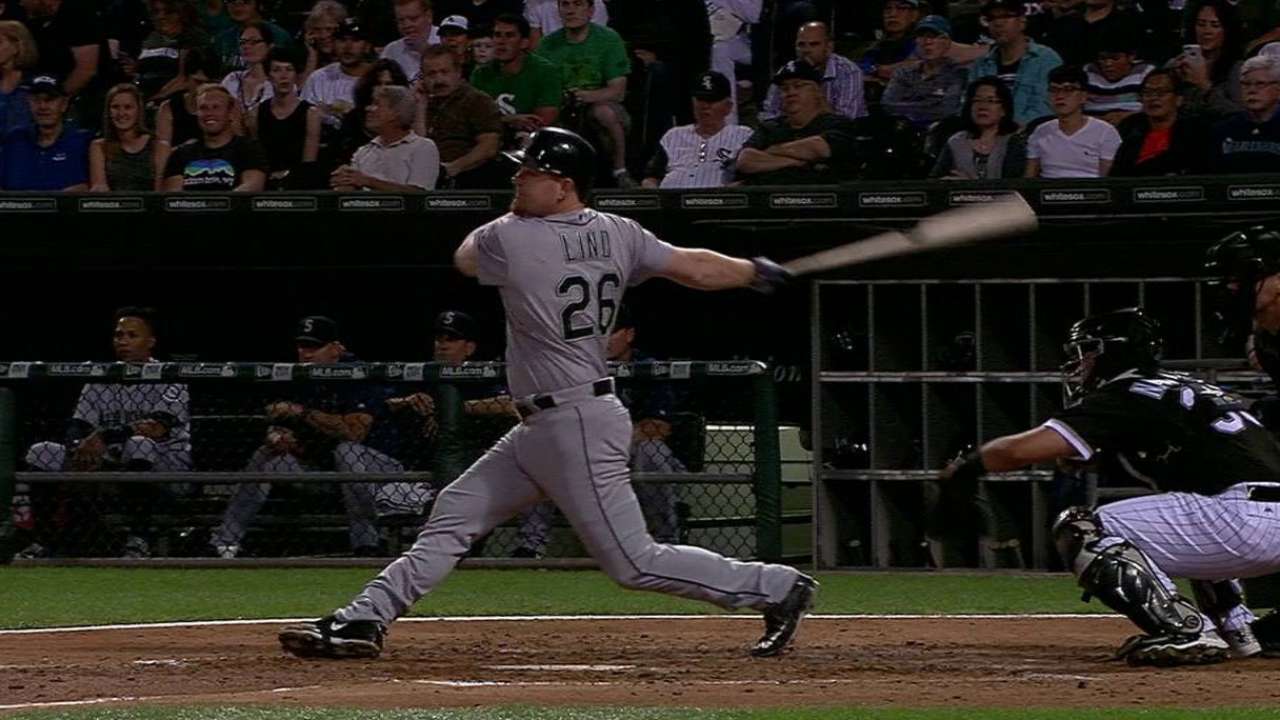 The Mariners will be able to expand their roster at that point with some added callups, but the men on hand must take care of business first to stay in the playoff hunt, and it took a joint effort to help Hernandez notch the win against a White Sox team that had won 26 of the previous 33 meetings at U.S. Cellular since 2008.
Beating Sale was the cherry on top as they won despite a 14-strikeout night from the American League All-Star starter.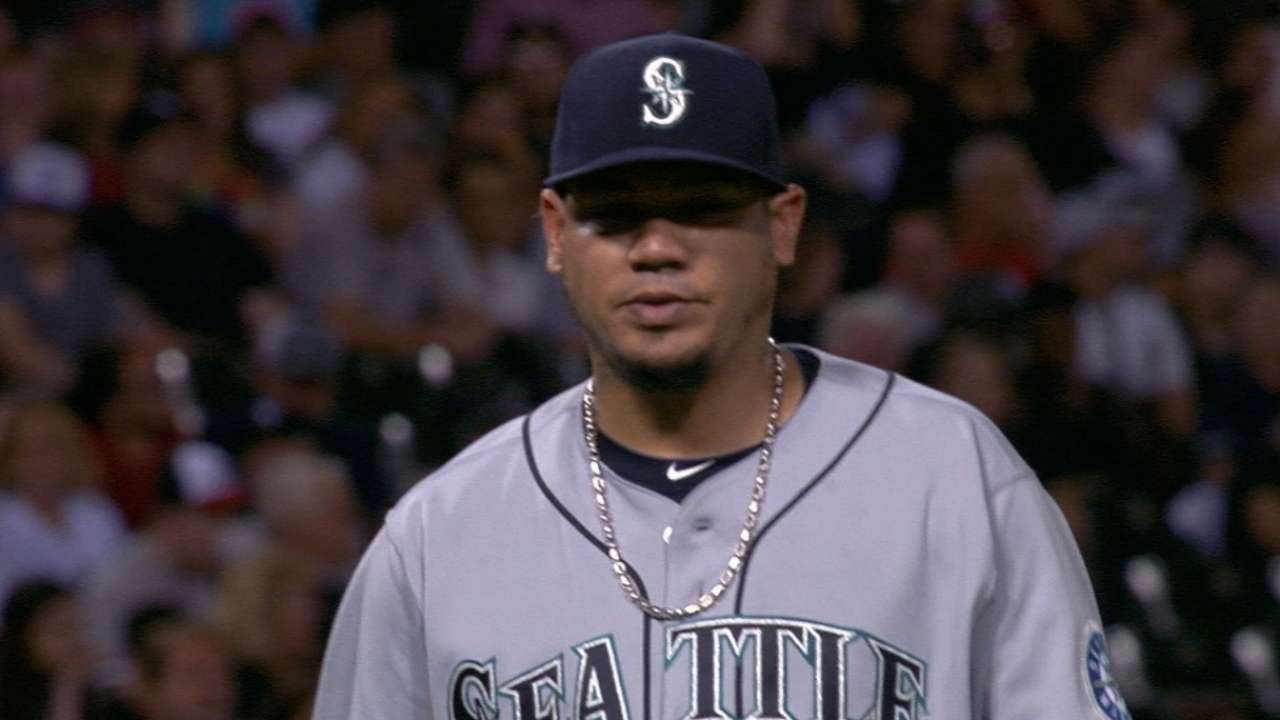 "You take anything you can get," said O'Malley. "You take a hit by pitch, you take a walk, and then people were stepping up and getting big knocks, and we were putting one run on the board at a time. Fortunately, three was enough for us tonight."
It was enough in large part because O'Malley made a tremendous play to throw out J.B. Shuck on a force at the plate on Tim Anderson's slow nubber down the line after Diaz entered to the bases-loaded situation in the eighth.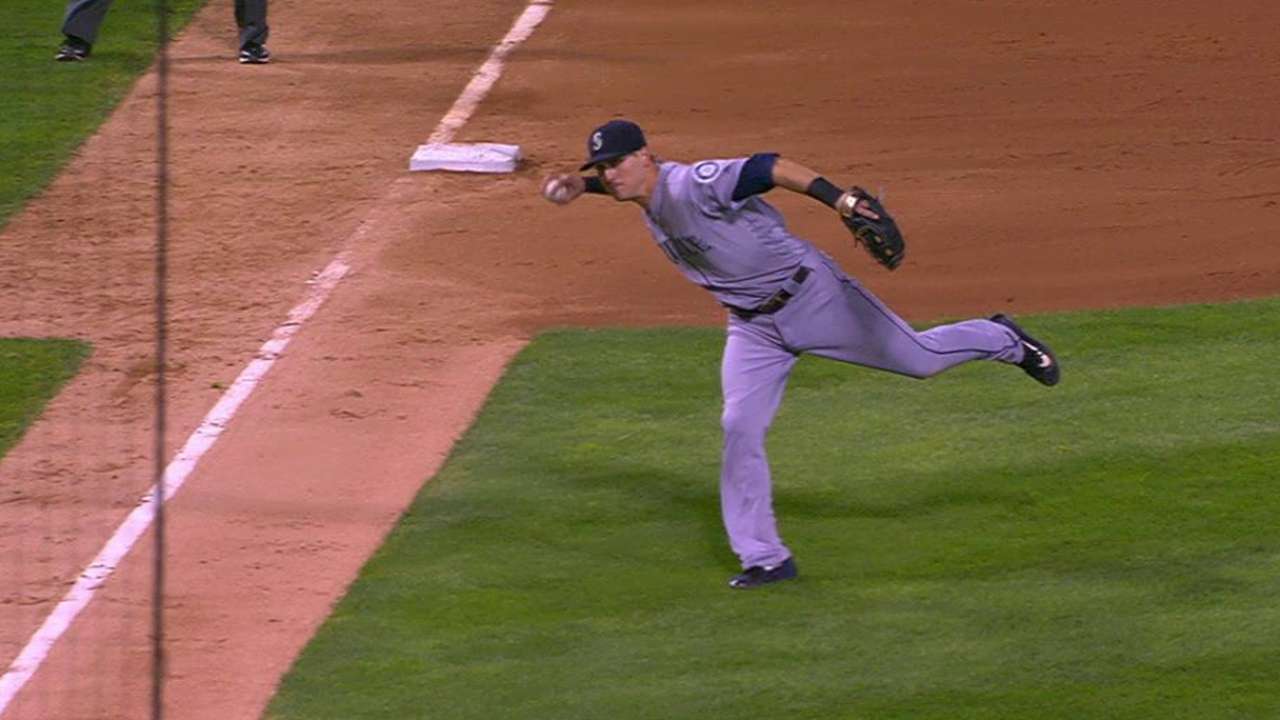 "When I saw that ball come off the bat, my stomach just sunk," said Mariners manager Scott Servais. "But we had just talked on the mound and I said, 'Slow roller, come get it and try to get him out at home.' That was his only chance. You've got to make those plays and we made them tonight."
O'Malley continually seems to be finding ways to make impact plays all over the field in his utility role.
"Somebody has to do it," he said of being ready for key situations. "You just have to work and prepare yourself as best as you can. It's not always going to happen, but when it does, I want to be ready. That's why every day in practice I try to run situations through my head and not just take ground balls, but give myself something to work on."
Greg Johns has covered the Mariners since 1997, and for MLB.com since 2011. Follow him on Twitter @GregJohnsMLB and listen to his podcast. This story was not subject to the approval of Major League Baseball or its clubs.