Morgan's up-and-down season continues with loss
Left-hander follows quality start by allowing three homers to Mets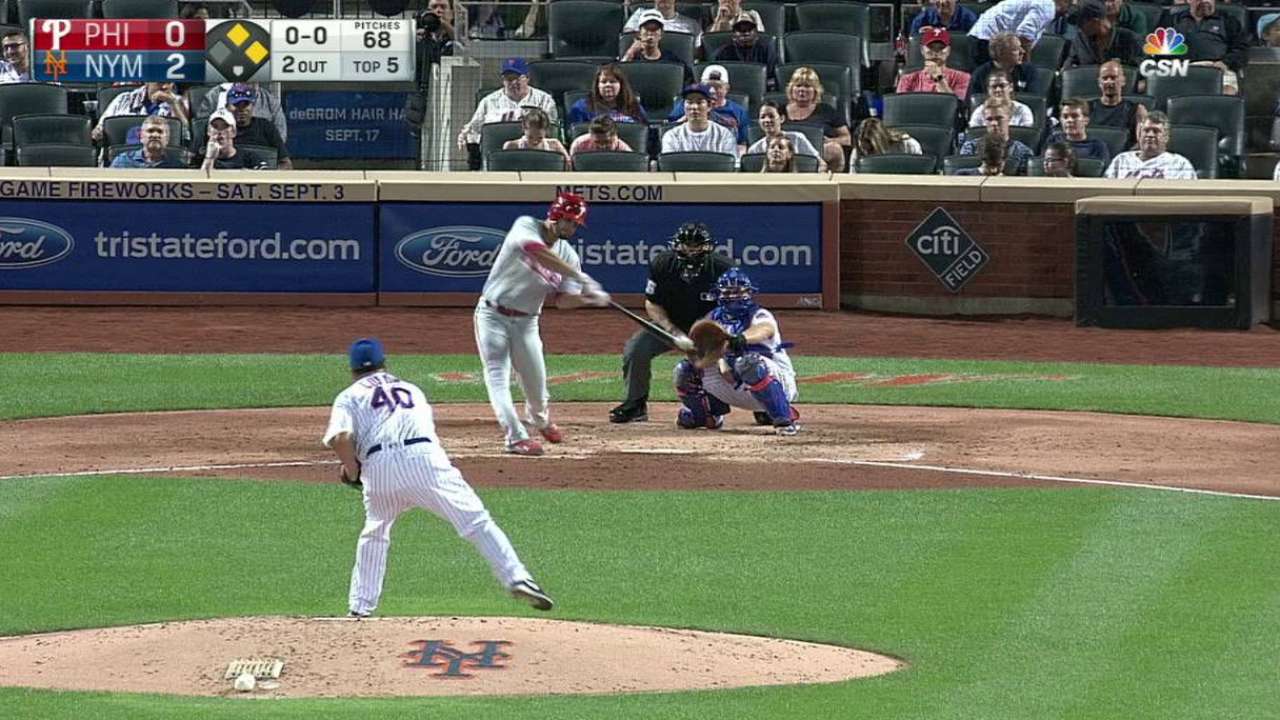 NEW YORK -- Friday night at Citi Field, Adam Morgan made history, but not the kind he'll want to remember. In losing his eighth consecutive decision, the lefty tied for the franchise's third-longest losing streak among starting pitchers since 1913.
After some first-inning fireworks, Morgan settled down until the fifth. That's when Mets first baseman Wilmer Flores smashed a grand slam to left-center field, effectively handing the Phillies, and Morgan, the loss. Morgan left after completing the inning, finishing with six earned runs allowed on eight hits and two walks in the Phillies' 9-4 loss.
"Command issues, missing location, it's as simple as that," manager Pete Mackanin said. "Too many pitches out over the plate to hit."
It started from the beginning. Jose Reyes sent Morgan's fourth pitch of the night over the fence, and Asdrubal Cabrera deposited his very next offering into the seats, too.
Morgan got into somewhat of a groove from there. After allowing a Yoenis Cespedes single, he retired three in a row to the end the frame. He allowed three baserunners but escaped damage from the second to the fourth.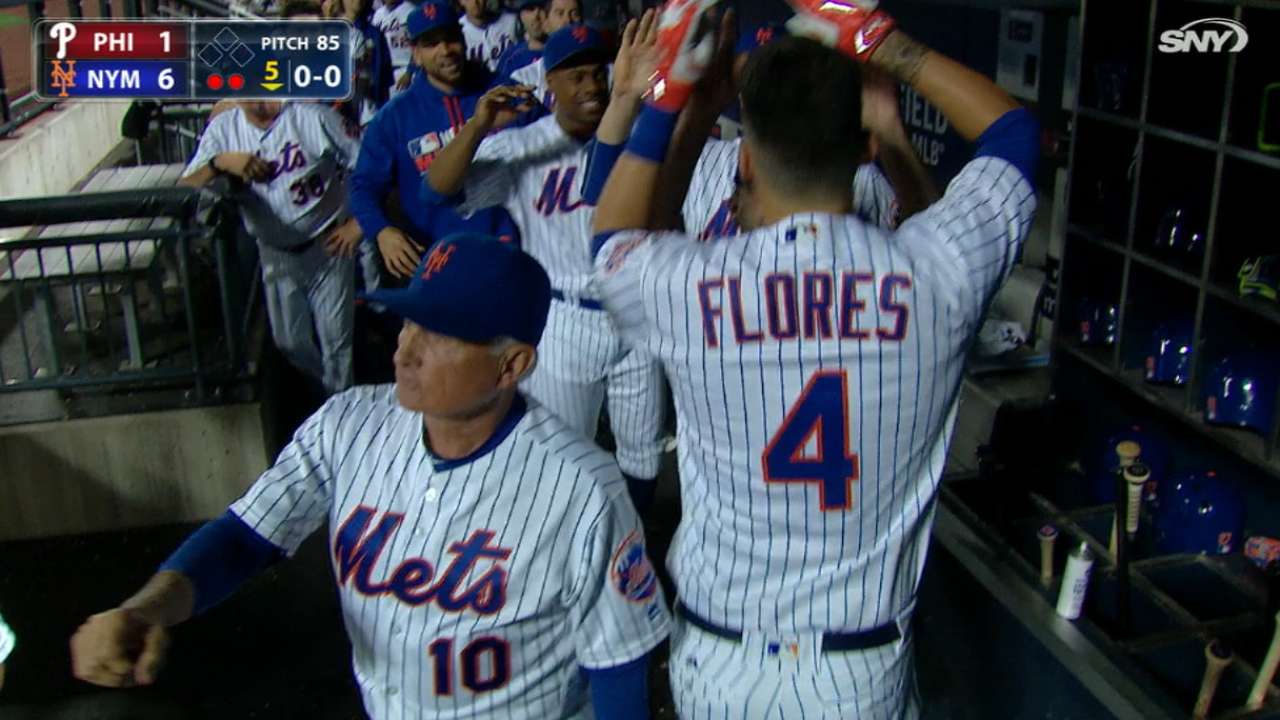 He was starting to resemble the pitcher who allowed just one earned run over six innings against the Cardinals last week. Plus, Morgan finished Friday night with eight strikeouts.
But things started to unravel in the fifth. Bartolo Colon and Reyes began the inning with back-to-back doubles, and after inducing a pair of groundouts, Morgan watched as first baseman Ryan Howard couldn't corral a popup off the bat of Neil Walker in foul territory. With the inning extended, Morgan walked Walker in a nine-pitch at-bat.
"I don't know if [Walker] wore him out," Mackanin said. "He just made a bad pitch to Flores. Tried a backdoor slider and it ended up right in his wheelhouse."
Indeed, Flores crushed the first pitch he saw -- an 82-mph slider -- over the fence.
"That's the one looking back, if I got that, it's a whole different ballgame," Morgan said.
Morgan has pitched well in the Minor Leagues this season. He's 6-1 with a 3.04 ERA in eight games with Triple-A Lehigh Valley, but that success for the most part hasn't carried over to the Majors, where he is 1-8 with a 6.50 ERA.
Philadelphia made a late run, scoring three runs in the top of the eighth. Still, the deficit created by Morgan proved too much to overcome.
"I'm definitely not giving up on myself or this team," Morgan said. "I see improvement. Sure, the home runs and the numbers will tell you different, but I see improvement."
Joshua Needelman is a reporter for MLB.com based in New York. This story was not subject to the approval of Major League Baseball or its clubs.