Playoff previews on tap for full MLB.TV slate
Cubs-Dodgers, Indians-Rangers, Royals-Red Sox offer glimpse into October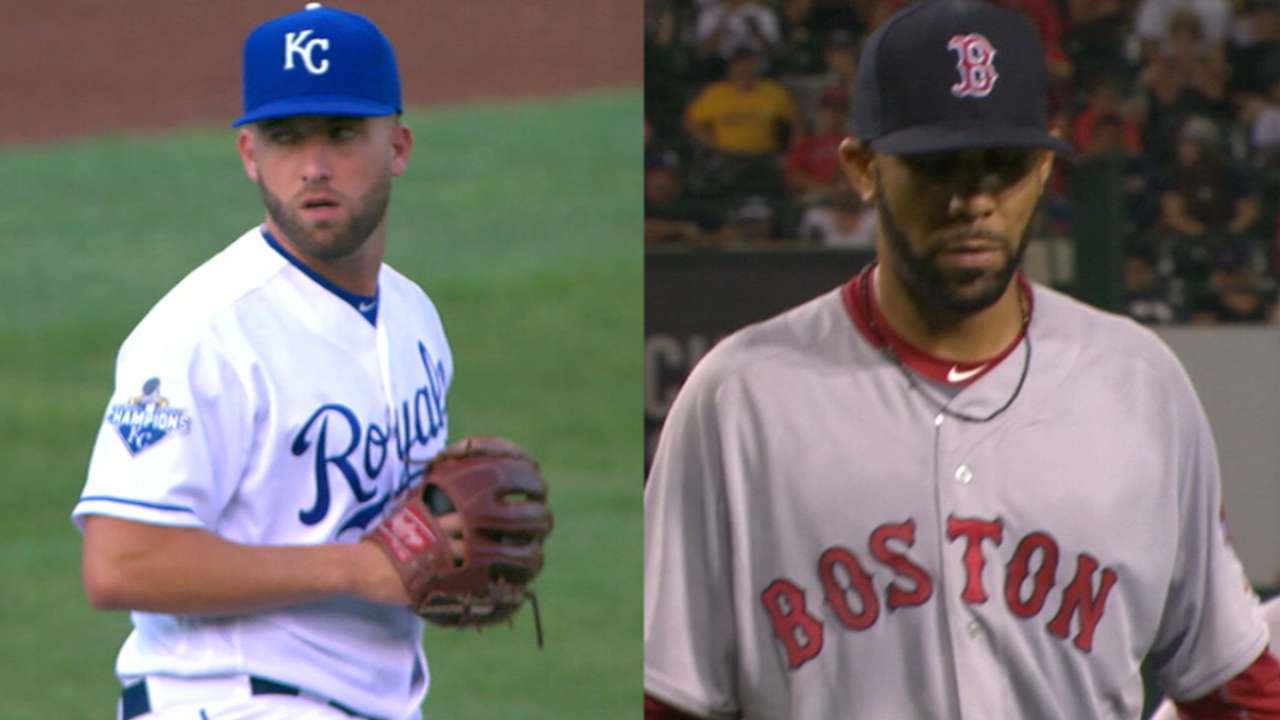 For fans eager for the postseason, today's Major League schedule offers a potential preview of what's to come in October. Four division-leaders -- Cubs at Dodgers and Indians at Rangers -- and two Wild Card contenders -- Royals at Red Sox -- are among the teams meeting head-to-head as part of the day's 15-game slate.
This weekend's series mark the final regular season meetings for all three pairings, but with each club in contention for a playoff spot, another matchup this fall is in the cards.
The best place to catch all the action is MLB.TV.
MLB.TV Premium has the same features as last year, and it is now available for a limited-time offer of just $9.99 for the rest of the year to celebrate today's 14th anniversary of the first live video stream of a Major League Baseball game, between the Rangers and Yankees on Aug. 26, 2002.
This package has the best value and provides access to more than 400 devices and a free subscription to the MLB.com At Bat Premium app (a $19.99 value). It offers the best picture quality ever -- a new 60 frames per second -- for supported devices.
Here's what to watch for throughout the day (all times in ET):
Carrasco looks to keep rolling vs. Texas: CLE@TEX, 8:05 p.m.
The first-place Indians will send Carlos Carrasco to the mound in a marquee matchup with the Rangers. Carrasco is coming off a stellar outing in which he shut out the A's for eight innings Monday. The right-hander hasn't issued a walk in any of his last three starts, striking out 28 batters in that span.
"You can tell his tank is not anywhere close to empty," Indians manager Terry Francona said.
A.J. Griffin will start for the Rangers. He's allowed three or more runs in each of his four August starts for a 6.75 ERA.
Stat that matters: Carrasco has been dominant on the road, posting a 1.74 ERA compared with a 4.76 mark at Progressive Field.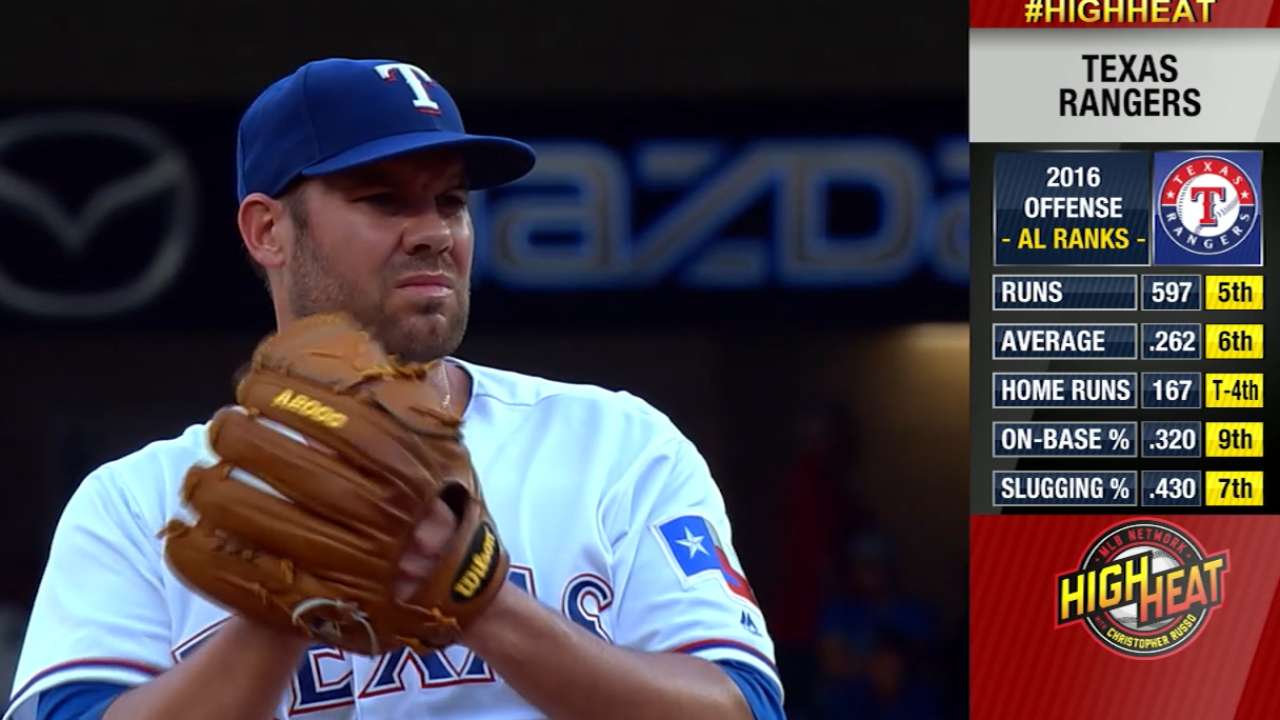 Hammel takes on Urias, Dodgers in LA: CHC@LAD, 4:05 p.m.
Jason Hammel has been a steady presence in the Chicago rotation all season, but was roughed up in his last start. The right-hander surrendered 10 runs (six earned) on 10 hits and a pair of walks Sunday in a loss to the Rockies at Coors Field. Prior to that game, Hammel hadn't allowed a run in any of his last three starts for a 22-inning scoreless streak.
With the Dodgers rotation in flux yet again due to injuries -- Scott Kazmir and Brett Anderson landed on the disabled list Wednesday -- Julio Urias will toe the rubber against the Cubs. Urias tossed six shutout innings against the Reds on Sunday, striking out six batters with no walks.
Stat that matters: The Dodgers' Corey Seager entered Friday's opener batting .469/.521/.672 over his last 16 games.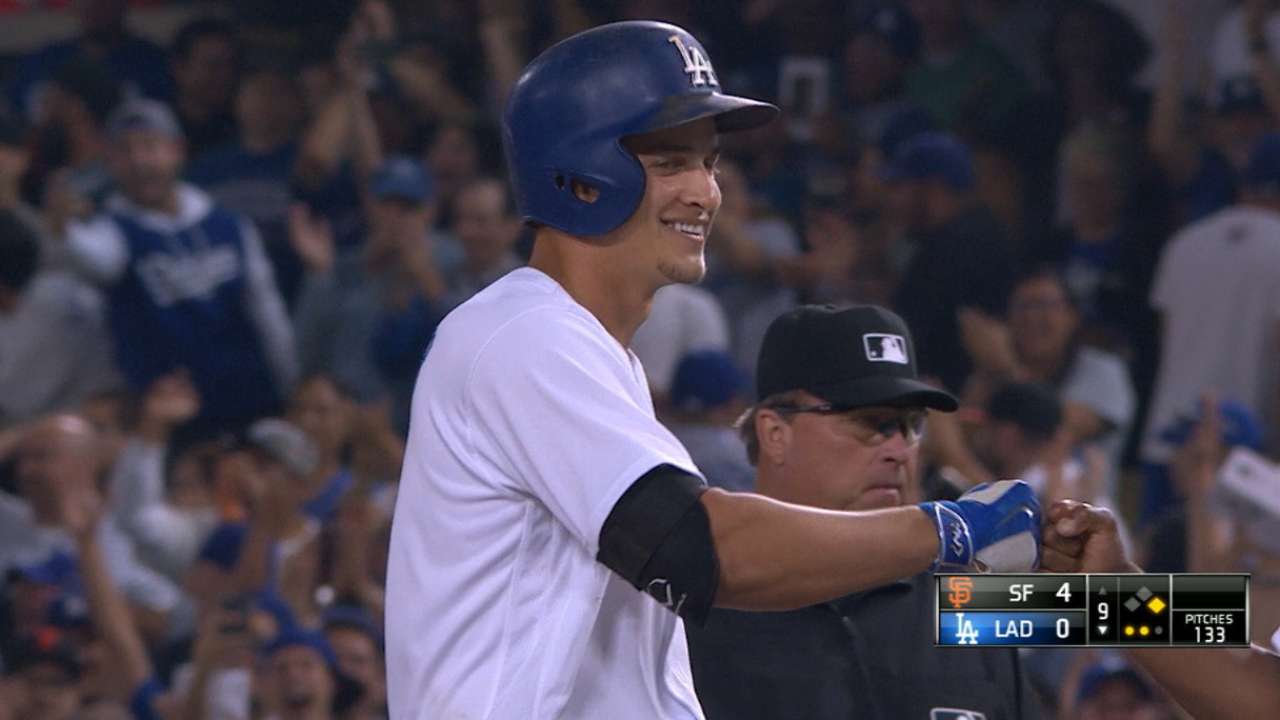 Duffy, Price duel for Wild Card contenders: KC@BOS, 7:10 p.m.
Danny Duffy has been a near-guaranteed victory for the Royals for the last few months. Kansas City has won each of his last 11 starts, dating back to June 27. Duffy allowed more than two runs just twice in that span, pitching his way into the AL Cy Young conversation. He'll look to continue that momentum today against the Red Sox in a matchup of AL Wild Card contenders.
Boston will counter with David Price, who's coming off one of his best starts of the year. The left-hander tossed eight scoreless innings, allowing just two hits against the Rays at Tropicana Field, the ballpark he called home for seven years.
Stat that matters: Duffy has a 71.9 strike percentage (212 of 295) when facing runners in scoring position this season. That's the highest rate among all qualified starters.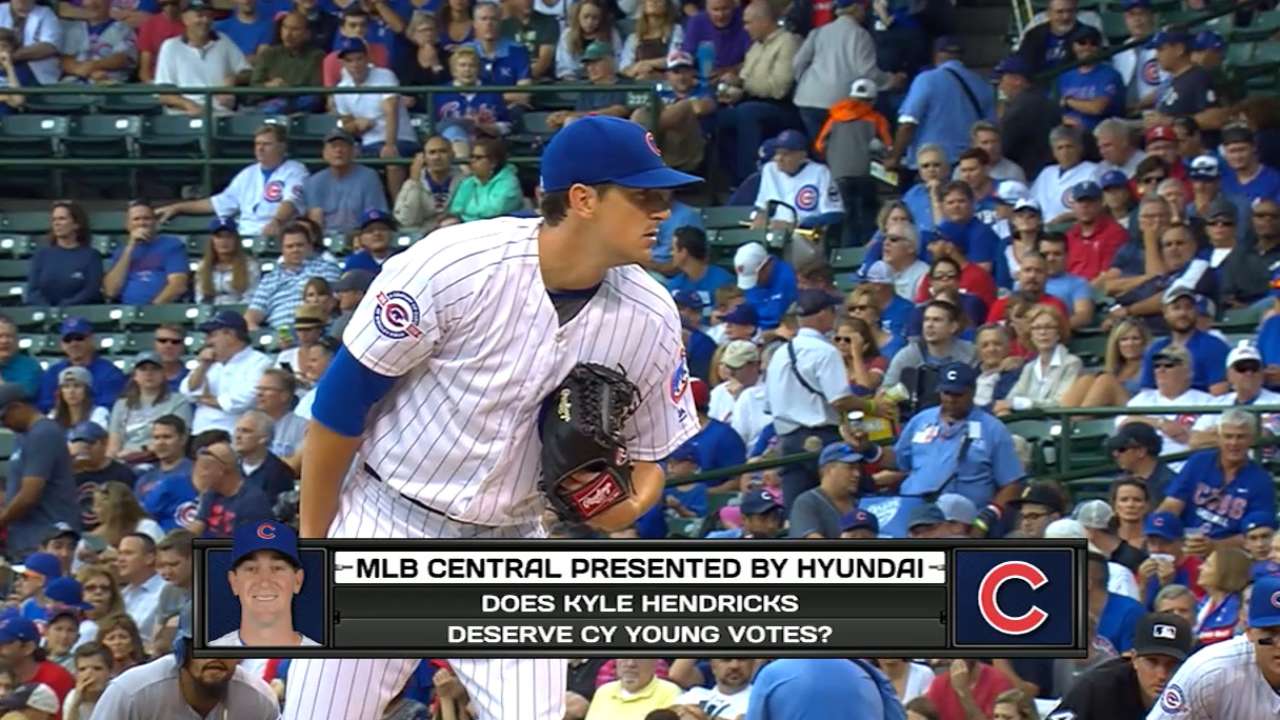 MLB.TV Premium subscribers get the Mosaic View -- split screen or quad, available on PC or Mac only. That always comes in handy, especially when scoreboard-watching looms. MLB.TV Premium and MLB.TV Single Team subscribers both enjoy HD and both will get real-time highlights and player stats automatically loaded moments after they occur (only for the game you are watching with MLB.TV Single Team, and for all games with MLB.TV Premium).
Chad Thornburg is a reporter for MLB.com. This story was not subject to the approval of Major League Baseball or its clubs.