Scouting, development shaping Hansen's dominance
Chicago's 8th-ranked prospect solid in Class A debut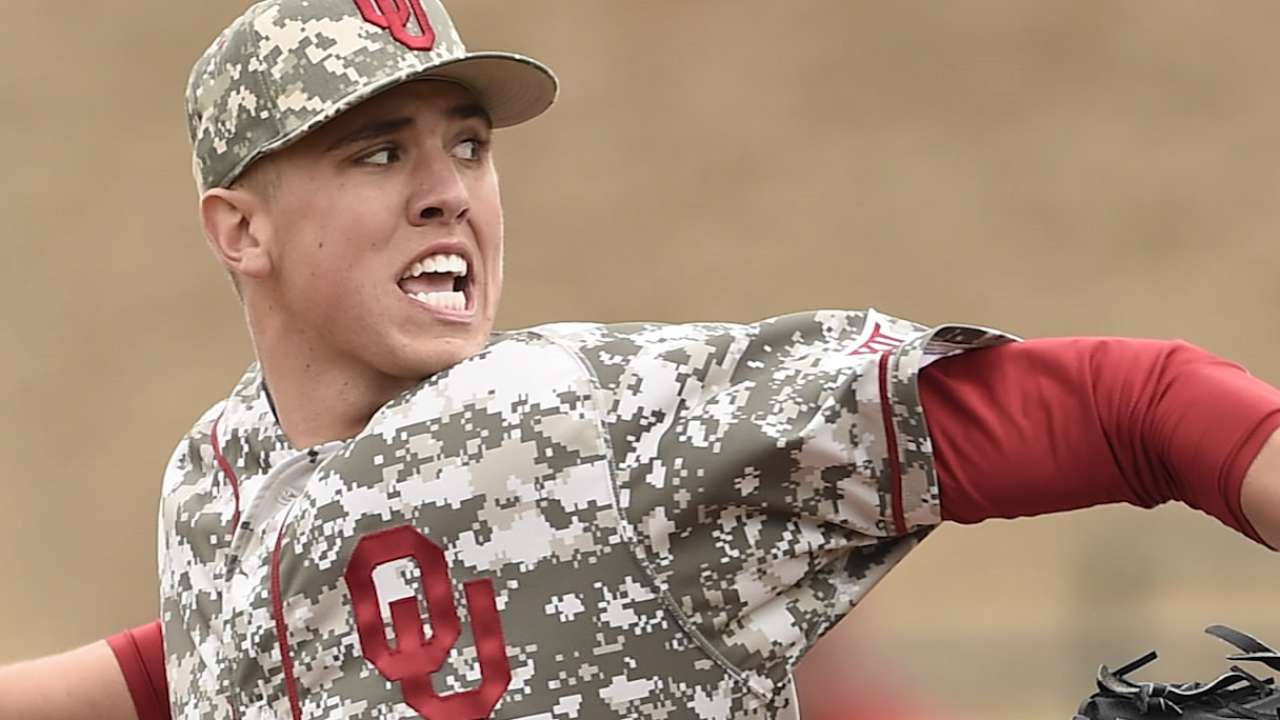 CHICAGO -- Alec Hansen allowed three runs on five hits in five innings during his debut for Class A Kannapolis at home against Columbia Friday night. Hansen struck out six and walked two after dominating Pioneer League competition.
Actually, dominating might be too weak of a word in this case involving the White Sox second-round pick from the 2016 Draft -- 49th overall. The 21-year-old right-hander, Chicago's No. 8 prospect according to MLBPipeline.com, fanned 59 and walked 12 over 36 2/3 innings for Great Falls, while holding the opposition to a .102 average.
In three of his last four starts, Hansen allowed one or no hits while reaching double-digits in strikeouts. Hansen had three years of Division I pitching experience at Oklahoma, so he probably was a step ahead of the competition in the Arizona Rookie League or the Pioneer League, but that fact shouldn't take away from the White Sox drafting a potential high-impact hurler.
"The main thing for us is a culmination of what we've seen over the past four years with him," said White Sox director of amateur scouting Nick Hostetler of Hansen. "We knew it was in there. We knew that it was present. It was just a matter of what can we do to make it better.
"There had to be something from a confidence standpoint. That was the big thing from him. He had to realize it was OK to walk a guy, it was OK to fail. He's going to keep getting the ball."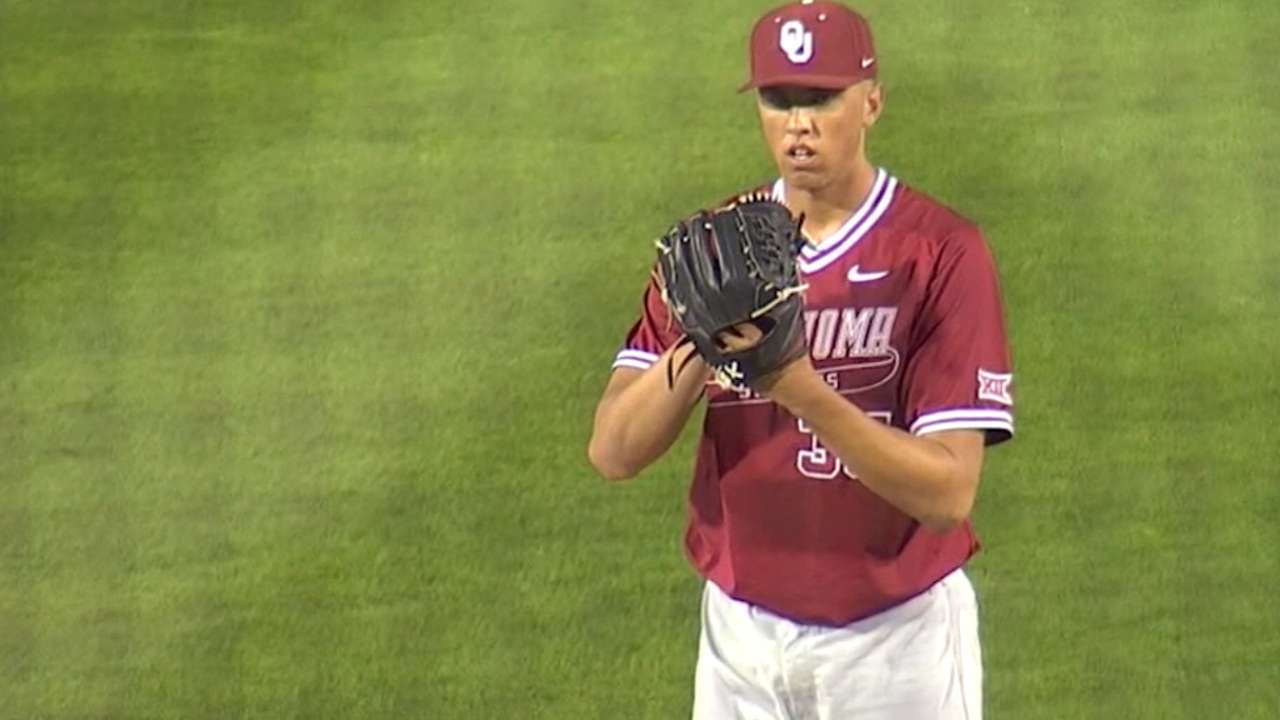 Hansen and his power arm were considered by some to be among the top five picks in the entire 2016 Draft immediately after a strong '15 season with the Sooners where he fanned 94 over 82 innings in 15 starts. But Hansen struggled with a 5.40 ERA in '16, making him available for the White Sox to grab.
"It's been an interesting 60-odd weeks for the kid," White Sox general manager Rick Hahn said. "Right now, we just want the kid to build on the success he's had.
"As an organization, you're obviously very happy for the kid to have him under your control. It's a nice organizational victory for our scouts having the ability to find that kind of guy that our player development guys can help fix. Having success with this kid so quickly shows that scouting and player development are on the same page there and that they're able to execute their plan effectively."
Hostetler gave 100 percent of the credit for sticking with Hansen to area scout Clay Overkash, who has been with the White Sox for 12 years, and had a strong working knowledge of Hansen.
"[Overkash] just was adamant to me that this was a situation that we wanted to invest in," Hostetler said. "He was spot on. He couldn't have been more right. The guys that Alec had trouble getting out in Oklahoma are the same guys he's getting out now. [Great Falls pitching coach Matt Zaleski] has done a nice job with him out there."
Scott Merkin has covered the White Sox for MLB.com since 2003. Read his blog, Merk's Works, follow him on Twitter @scottmerkin, on Facebook and listen to his podcast. This story was not subject to the approval of Major League Baseball or its clubs.