Mariners trying to bridge gap with 6-man 'pen
Seattle expected to add reliever once Seager is cleared to return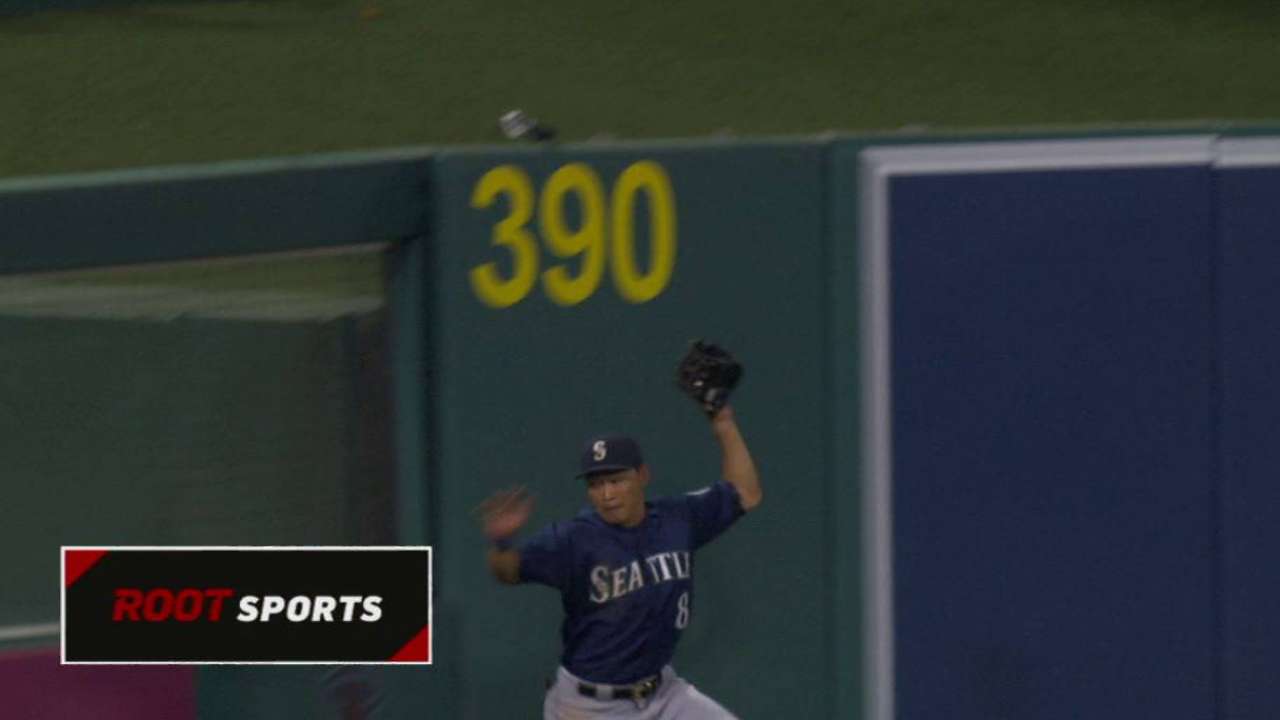 CHICAGO -- The chance to get Kyle Seager back in the lineup this weekend looms as a double-bonus for the Mariners, who not only need their standout third baseman on the field, but will also be able to add another reliever for a thin bullpen at that time.
With Seager sidelined for a third straight day on Friday, the Mariners continued carrying utility man Mike Freeman in order to have a backup option for Shawn O'Malley, who has been starting in Seager's place. But Freeman's addition means running a man short in the bullpen and that six-man group was taxed again in Thursday's loss to the White Sox when starter James Paxton lasted only five innings and four relievers were called on to finish out the game.
"Interesting," was manager Scott Servais' description of the relief situation going into Friday's rematch. "We are a guy short, obviously, and tried to get through with a bunch of guys last night."
However, in Friday's 3-1 victory over the White Sox, Edwin Diaz escaped a bases-loaded jam in the eighth and then struck out the side in the ninth to secure his 11th straight save.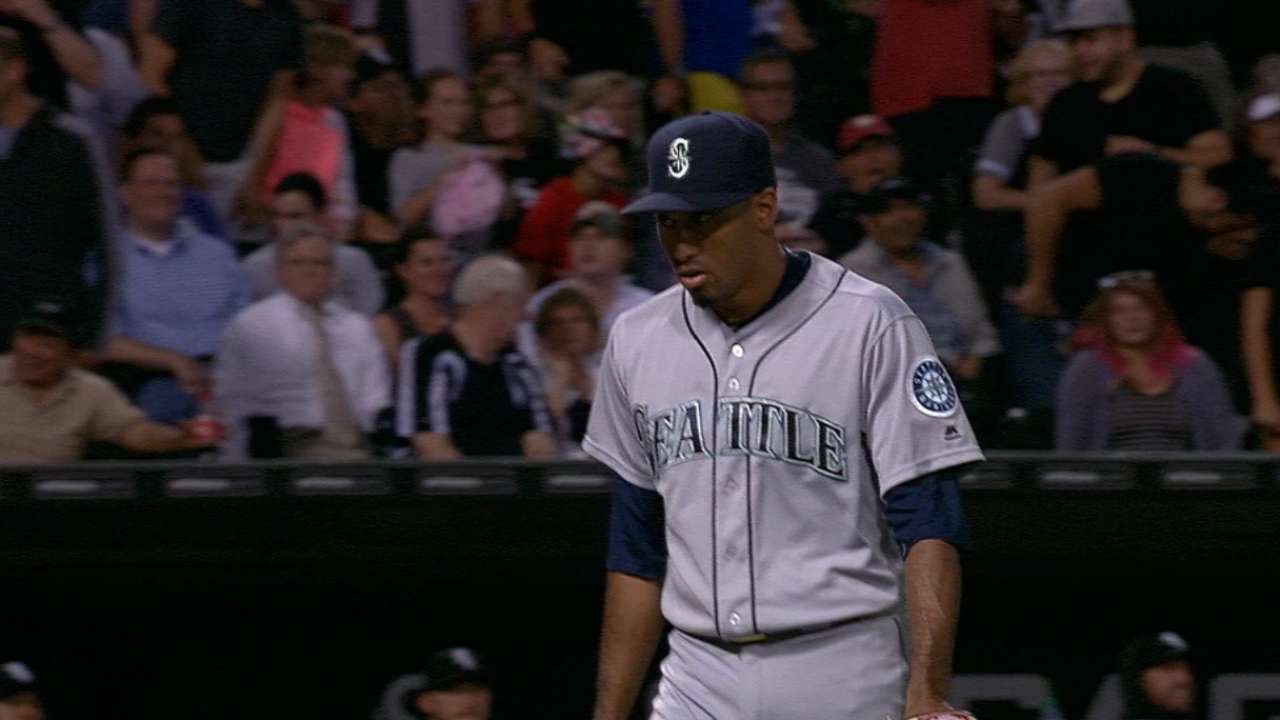 It hasn't helped that workhorse Tom Wilhelmsen had a sore back that made him unavailable for three straight days until he worked a scoreless sixth inning on Thursday.
Additionally, hard-throwing Arquimedes Caminero has looked less dominating over the past 10 days, allowing 10 hits and seven runs (four earned) in 5 1/3 innings in six games after giving up no runs on three hits over six frames in his first five appearances following his acquisition from the Pirates.
Caminero hasn't had the same command in his recent outings and opposing hitters have been better able to time up his upper-90s fastball.
"Everybody in the league knows what he is," Servais said. "He's a fastball pitcher and trying to get something else over the plate that can at least get them off it a little. He's gotten behind in the count and there have been a number of different issues."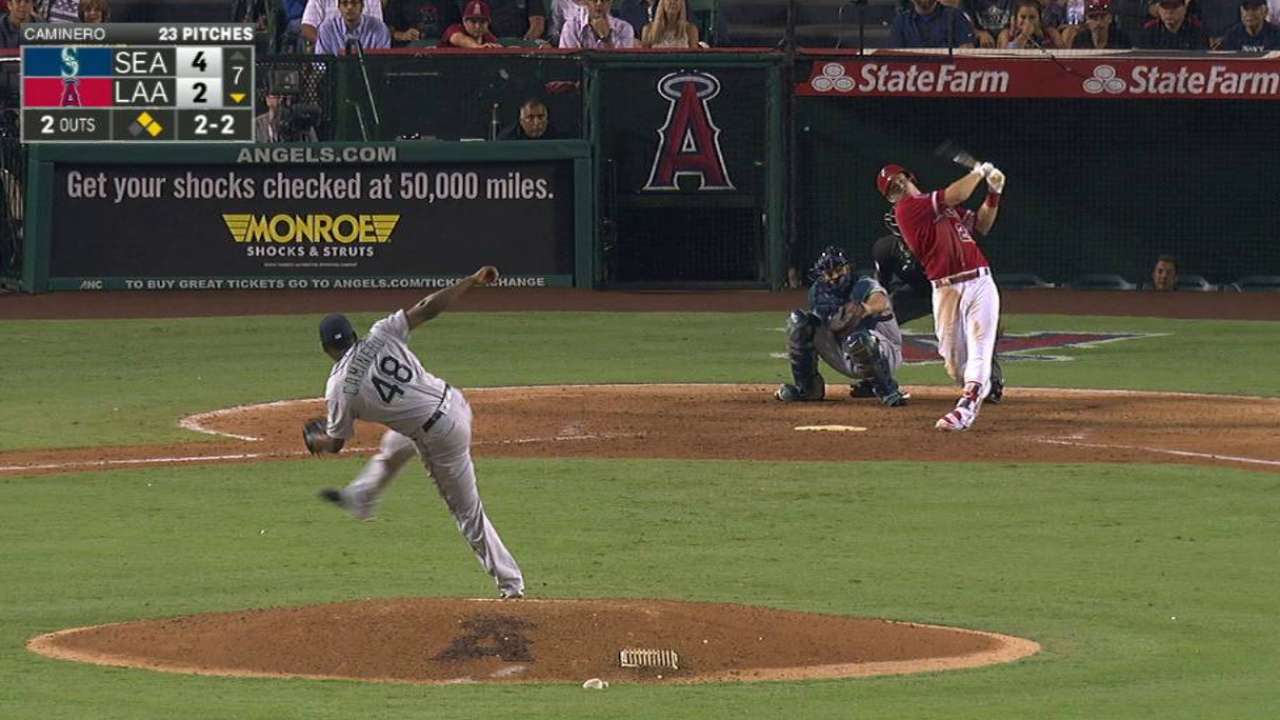 Caminero has pitched in 11 of the 17 games since his arrival and such heavy usage could be contributing as well. The Mariners ran into that with Nick Vincent earlier this year and he hasn't been nearly as effective in the second half, even after five weeks on the disabled list to rest a back problem.
Which is exactly why the Mariners will move to add another reliever as soon as Seager is cleared to return. Drew Storen just went on the DL, Wade LeBlanc was designated for assignment and Cody Martin and Tony Zych were optioned to Tacoma in the past week and will need to wait the requisite 10 days before returning, unless they're called to replace someone going on the DL.
That limits the Mariners' options, though left-hander David Rollins could be a potential candidate to be recalled and recently acquired switch-pitcher Pat Venditte has a 1.08 ERA in 8 1/3 innings over five appearances with 11 strikeouts and three walks. Venditte, whom the Mariners consider as more of a lefty specialist, threw two perfect innings with five strikeouts in his last outing on Thursday.
"The bullpen has been used a lot and it's caught up with them a little bit, but every team is a little tired at this time of the year," Servais said. "Obviously on Sept. 1 you can add some arms and bodies, but we have to get to that point."
Worth noting
• Dae-Ho Lee has hit .500 in six games with Tacoma since being optioned to Triple-A on Aug. 19, and the big first baseman figures to be back with the Mariners soon, though he's not eligible to return until Monday at Texas unless he's recalled to replace someone going on the DL.
"He's got his smile back," Servais said. "And I think that's the biggest thing. I think we saw his confidence get shook a little bit. He hadn't struggled like that here and I said to him before he left, 'You can hit in this league. You've proven you can hit in this league. You've got to get the swag back or confidence back.' Sometimes you go down there and get a few hits and it comes back real quick. We need him. We need him to come back and help us in September."
• Japanese baseball fans have another date to circle on their calendar as Mariners right-hander Hisashi Iwakuma is lined up to face the Rangers' Yu Darvish on Monday in Arlington. Iwakuma just pitched against countryman Masahiro Tanaka of the Yankees in his last outing.
Greg Johns has covered the Mariners since 1997, and for MLB.com since 2011. Follow him on Twitter @GregJohnsMLB and listen to his podcast. This story was not subject to the approval of Major League Baseball or its clubs.