Royals' resurgence fueled in part by Cain's return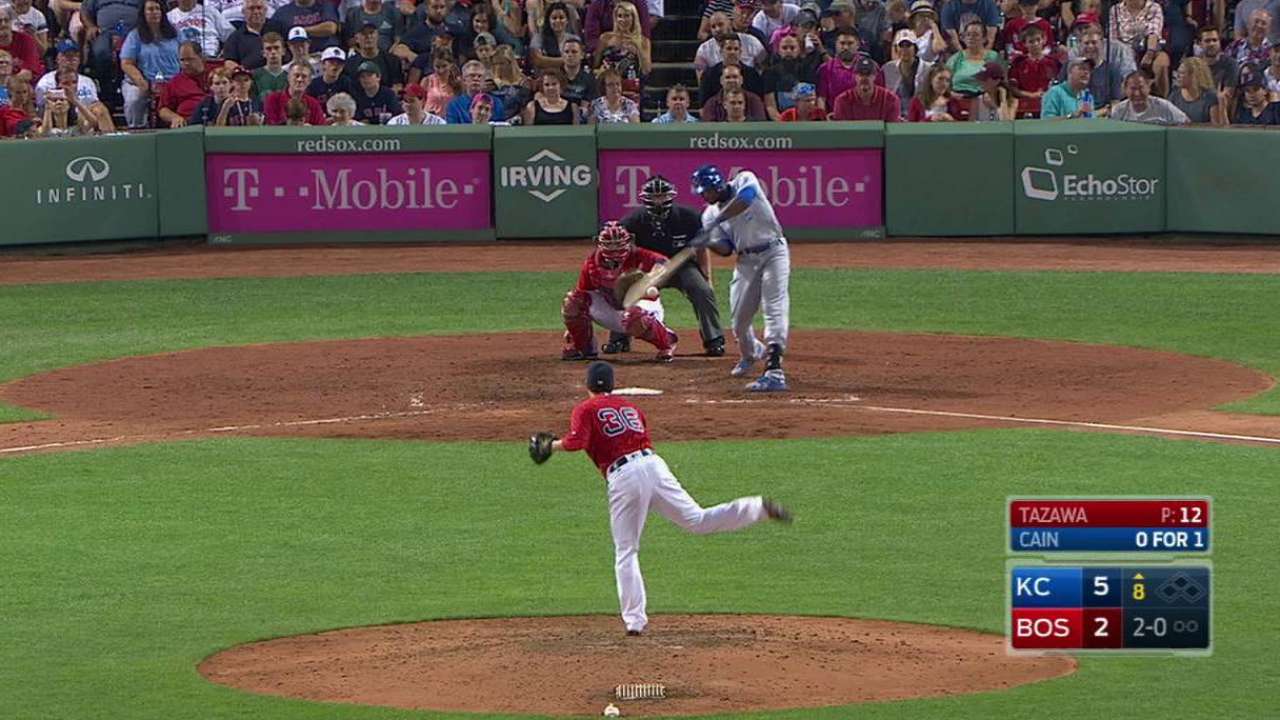 BOSTON -- There are many reasons for the Royals' recent resurgence. They have received tremendous starting pitching. Their bullpen has been off-the-charts good. Their defense has been superb.
And there has also been the return of outfielder Lorenzo Cain, who missed much of July -- during which the Royals went 7-19 -- because of a left hamstring strain.
In Friday's series-opening 6-3 win over Boston, Kansas City improved to 17-8 in games Cain has played since his July 29 return. Not coincidentally, Cain contributed, drawing a walk in a decisive five-run first inning and adding his ninth homer of the year later.
"I wouldn't put it all on me," Cain said, laughing. "It's good to think that way, but at the same time, we've been playing great baseball as a team. I just try to go out and contribute the best way I can: Get on base, drive in runs.
"I can't point to one thing. We've been clicking on all cylinders. We know we have a long way to go."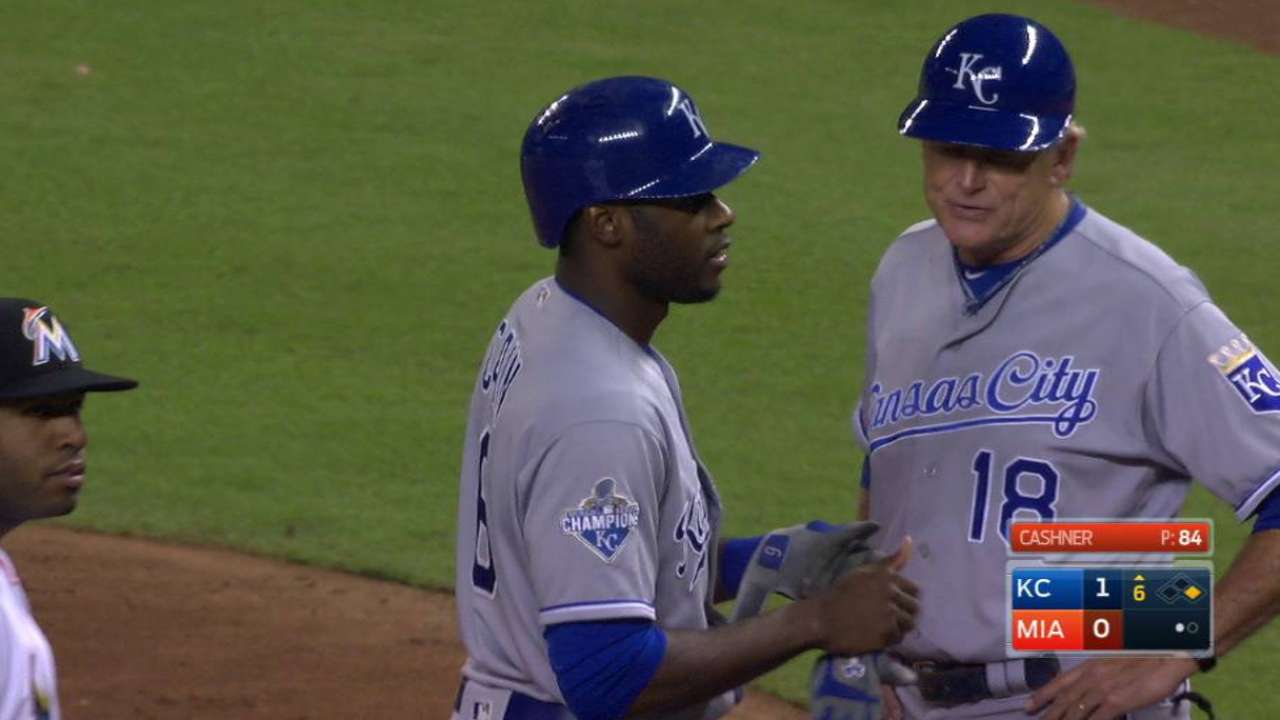 Royals manager Ned Yost doesn't slight the connection between Cain's return and the team's success.
"That was a big hole in our lineup when he got hurt," Yost said. "That's when we struggled the most. It was evident that we were missing his production. He's been pretty good all year long. He hasn't had any major slumps."
Since his return, Cain has hit .290 (26-for-91) with 13 runs scored and 14 driven in. He has racked up five steals and has played terrific defense in right field.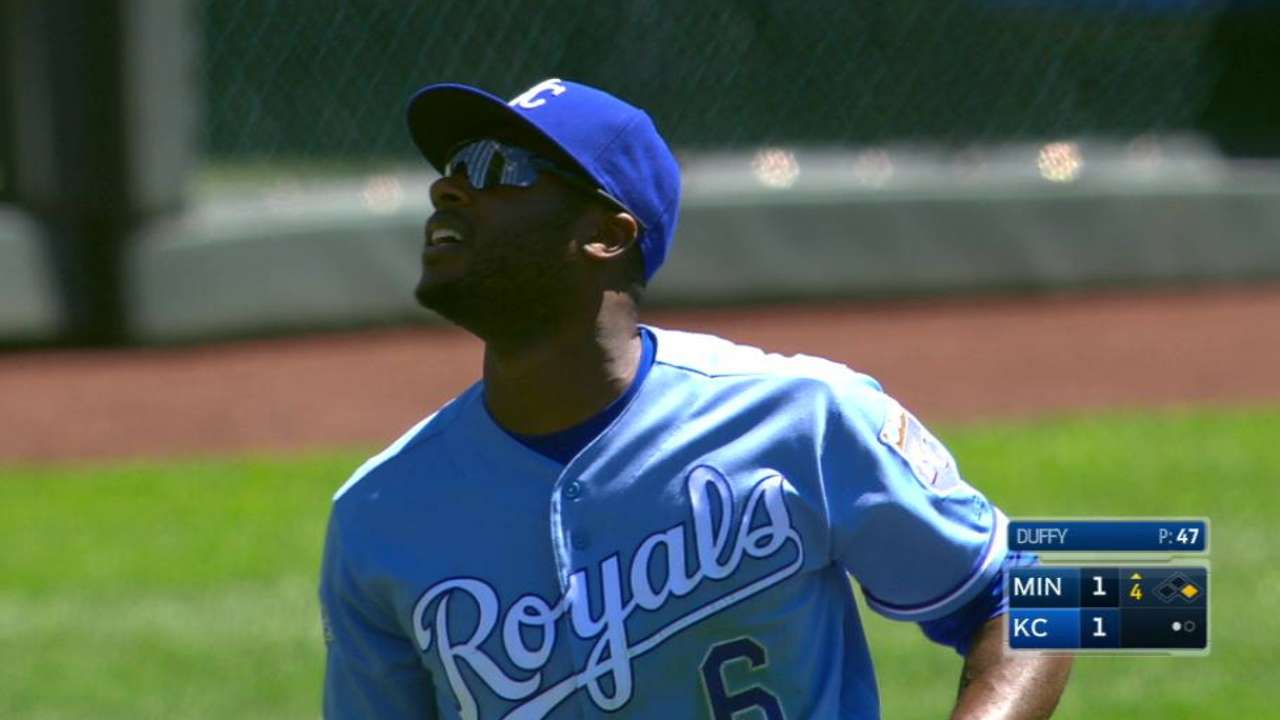 "He does everything for us," Yost said. "He sure does."
That has been the case when Cain has been healthy. The Royals are 55-41 this season in games Cain starts.
And a healthy Cain could be the difference for the Royals down the stretch.
"It has been tough this year keeping guys healthy," Cain said. "I told you earlier in the season that it would be a grind. We'll grind through it. It hasn't been easy, but we have a lot of fighters in here. We're just going to grind out the rest of the season and see what happens."
Jeffrey Flanagan has covered the Royals since 1991, and for MLB.com since 2015. Follow him on Twitter @FlannyMLB. This story was not subject to the approval of Major League Baseball or its clubs.