Uecker, Feherty chat for Golf Channel show
Longtime Brewers broadcaster shares memorable stories Tuesday at 9 p.m. CT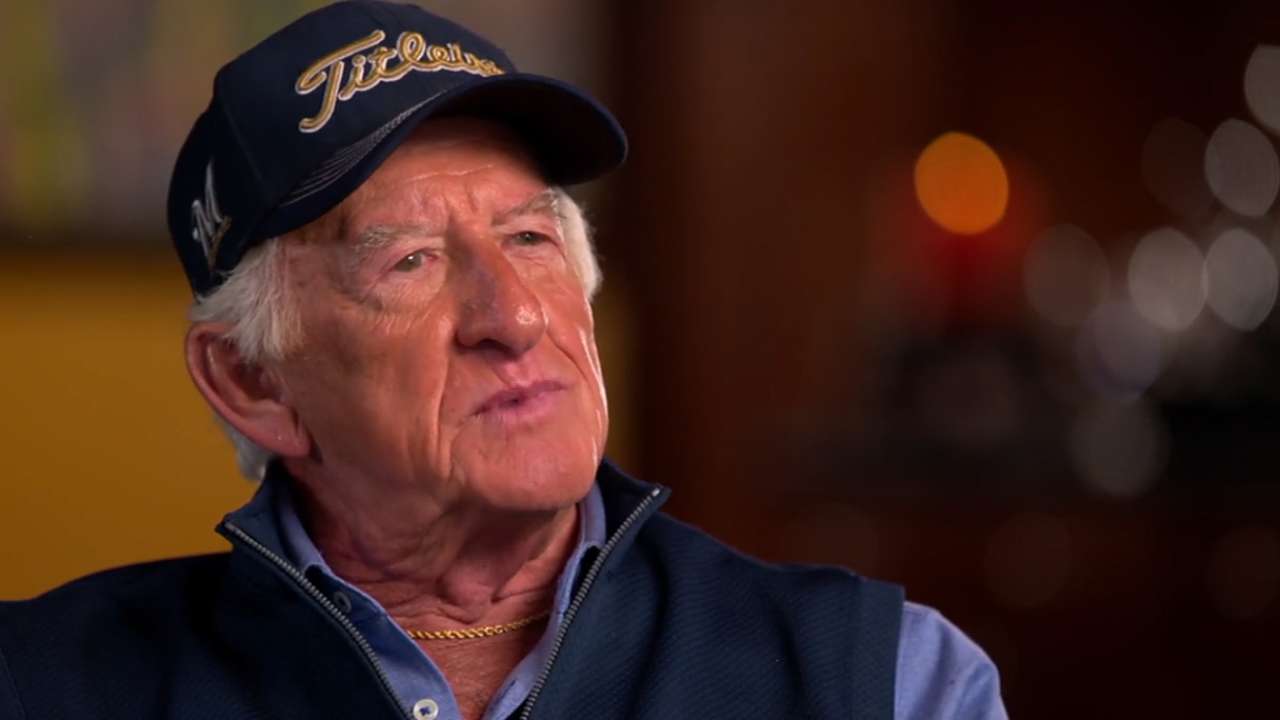 MILWAUKEE -- Here's a "useful shot," to borrow one of golf analyst David Feherty's signature phrases: Two of sports' best storytellers, sitting side-by-side for a laughter-filled chat about two of America's favorite pastimes.
Brewers broadcaster Bob Uecker will join the "Feherty" show Tuesday at 9 p.m. CT on Golf Channel. Their discussion, which Uecker says spanned about four hours earlier this year, includes some of Uecker's greatest hits, from Johnny Carson bestowing him the nickname "Mr. Baseball," to Bud Selig green-lighting Uecker's participation in the career-changing Miller Lite commercials, to the roots of Uecker's radio career.
"It was a great opportunity to do something [different], but I had never done it before," Uecker tells Feherty.
Uecker provided some color commentary on Atlanta Braves broadcasts when his playing career ended, and he began by doing the same in Milwaukee after a brief and infamous tenure as a Brewers scout. He paired with Brewers broadcasters Merle Harmon and Tom Collins, who allowed Uecker to call play-by-play in the fifth inning every day. They remained in the booth while Uecker called the action.
"So they were my crutch, right?" Uecker tells Feherty. "My baptism as a play-by-play guy by myself came at old Yankee Stadium in New York. They said, 'Here's Bob for the fifth,' and they get up and left."
Uecker says he pushed his cough button, cutting his microphone, and begged Harmon and Collins to stay.
"True as I'm sitting here, the engineer said, 'Bob, you'd better start talking, there's one out,'" Uecker said. "Now I've got to go back and try to describe what happened, and I'm making it worse.
"I had already done Tonight Shows; I had already done all that stuff. But this made me more nervous, because my friends in Milwaukee were listening to me. I was scared to death, I really was."
That was in 1972. Today, Uecker is in his 46th season calling games for his hometown team, and is known around the world for his work in the booth and on the screen as a television and movie actor. He was inducted to the broadcasters' wing of the National Baseball Hall of Fame in 2003 and has two statues at Miller Park.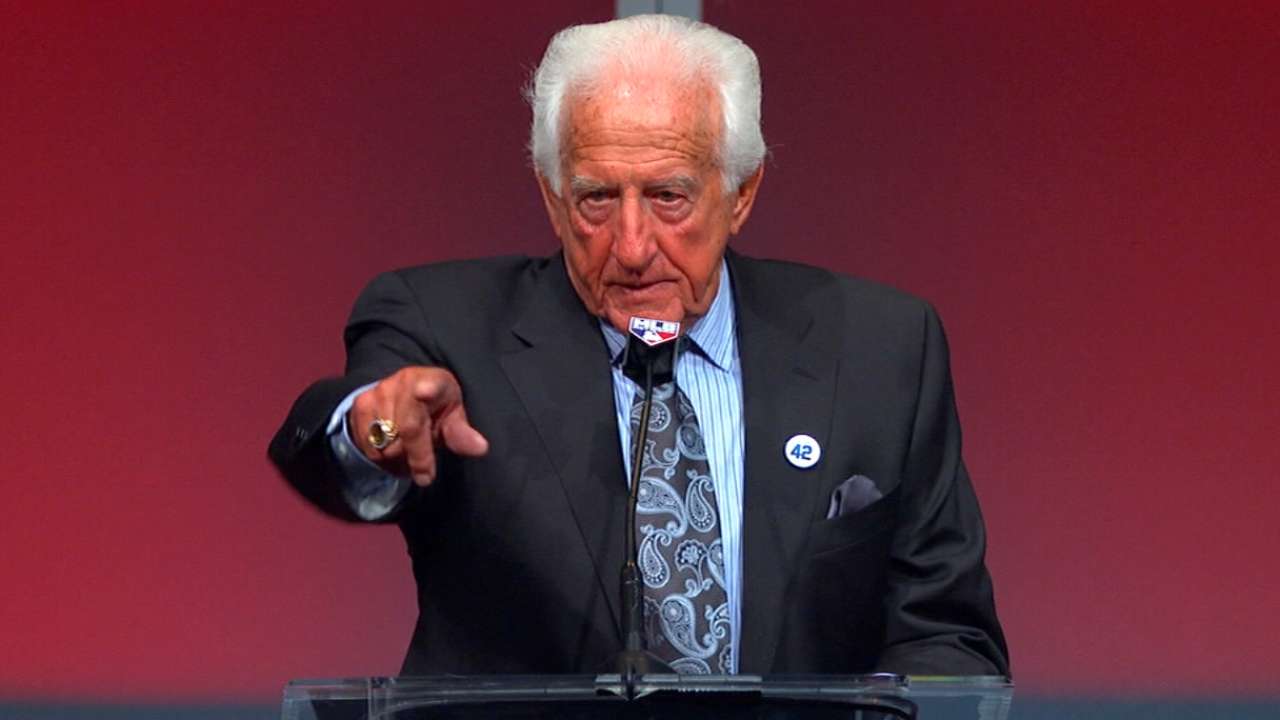 All of that is covered in his discussion with Feherty, the native of Northern Ireland and former professional golfer who rose above a history of alcoholism and addiction to become an Emmy-nominated television host and best-selling author.
In one shot, the two men hit the links at Westin Kierland Golf Club in Scottsdale, Ariz., and Uecker compares swinging a golf club to swinging a baseball bat.
"I had a lot of fun with it, and I think David did, too," Uecker said Friday as he prepared to call Friday night's Brewers-Pirates game at Miller Park. "I think they're pretty happy with how it turned out."
Adam McCalvy has covered the Brewers for MLB.com since 2001. Follow him on Twitter @AdamMcCalvy, like him on Facebook and listen to his podcast. This story was not subject to the approval of Major League Baseball or its clubs.