In first meeting, Aybar reflects on time with Angels
DETROIT -- It came as a big surprise to Erick Aybar when the Angels traded him to the Braves last November after 10 seasons with the club.
"It was difficult at first," Aybar said. "Imagine being with one organization for your whole career and then all of a sudden you get traded. So it was difficult, but that's the way the business is. It's baseball."
Atlanta traded Aybar to Detroit on Aug. 16, and the shortstop faces the Angels for the first time this weekend at Comerica Park.
Aybar posted a .276 batting average over his 10 seasons in Anaheim, and he made four postseason appearances, but he said he doesn't have one particular memory that stands out from his days with the Angels.
"That was the organization that I came up with," Aybar said. "They showed me a lot of love, from players to the coaches and the manager."
Aybar has struggled at the plate in 2016, with his batting average down nearly 30 points from what it was in his final season with the Angels. Part of that can be attributed to playing for a struggling Braves club, but Aybar said he has learned to just continue to play baseball.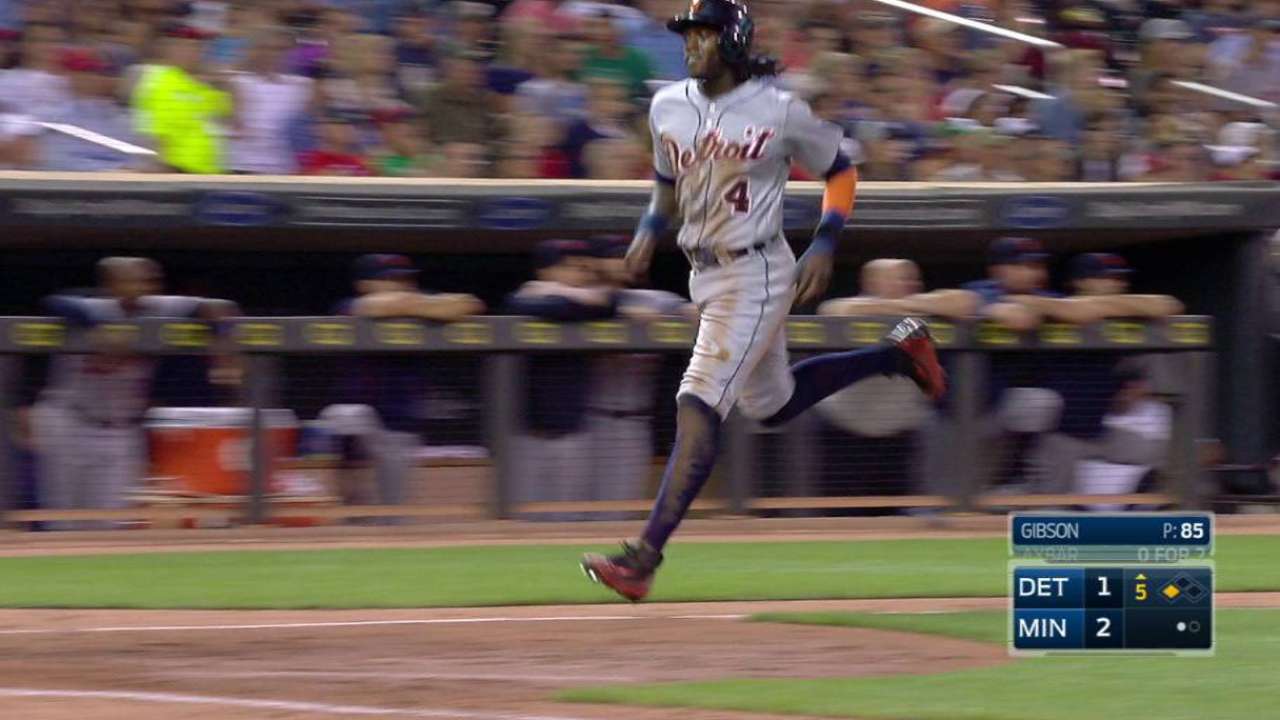 "It was different from Anaheim to be with a struggling team," Aybar said. "It was something that I wasn't used to before. But you've just got to show up and continue to play."
Now that Aybar is back on a contending team with Detroit, he has found a new spark, though his numbers may not necessarily reflect that, as he has a lower average with Detroit than he did with Atlanta.
"That's what I was used to playing in Anaheim, always kind of fighting, playing for something," Aybar said, "so it gives you kind of an extra energy. You show up earlier, you're just kind of ready to play."
His former manager Mike Scioscia remembers Aybar as a passionate player, one who never quit. Only Garret Anderson played more games as an Angel under Scioscia.
"He's an incredible teammate," Scioscia said. "He loves to go out there and he wants to win. And he did it for so many years with us, and although he got off to a rough start with Atlanta, I know he feels rejuvenated [in Detroit], and he'll play at a high level."
The Tigers traded for Aybar to fill in for injured shortstop Jose Iglesias, who is slated to come off the disabled list this weekend, which could cut Aybar's playing time, but Scioscia thinks Aybar can be just as effective at other positions. Scioscia recalled when Aybar first came up with the Angels, the club had Orlando Cabrera as its shortstop and needed Aybar to spend time at third base, second base and left field.
"He had never really played third base, never really played left field and when [Angels first-base coach] Alfredo Griffin asked him, 'Can you play third base?' [Aybar] said, 'I played third base in Little League, I'm fine, I can play,'" Scioscia said with a laugh. "He'll go pitch if he had to. He will have no problem moving around the diamond."
Kyle Beery is a reporter for MLB.com based in Detroit. This story was not subject to the approval of Major League Baseball or its clubs.