Howard stands as final Phillie from 2008 club
Veteran slugger last member of championship team still with Philadelphia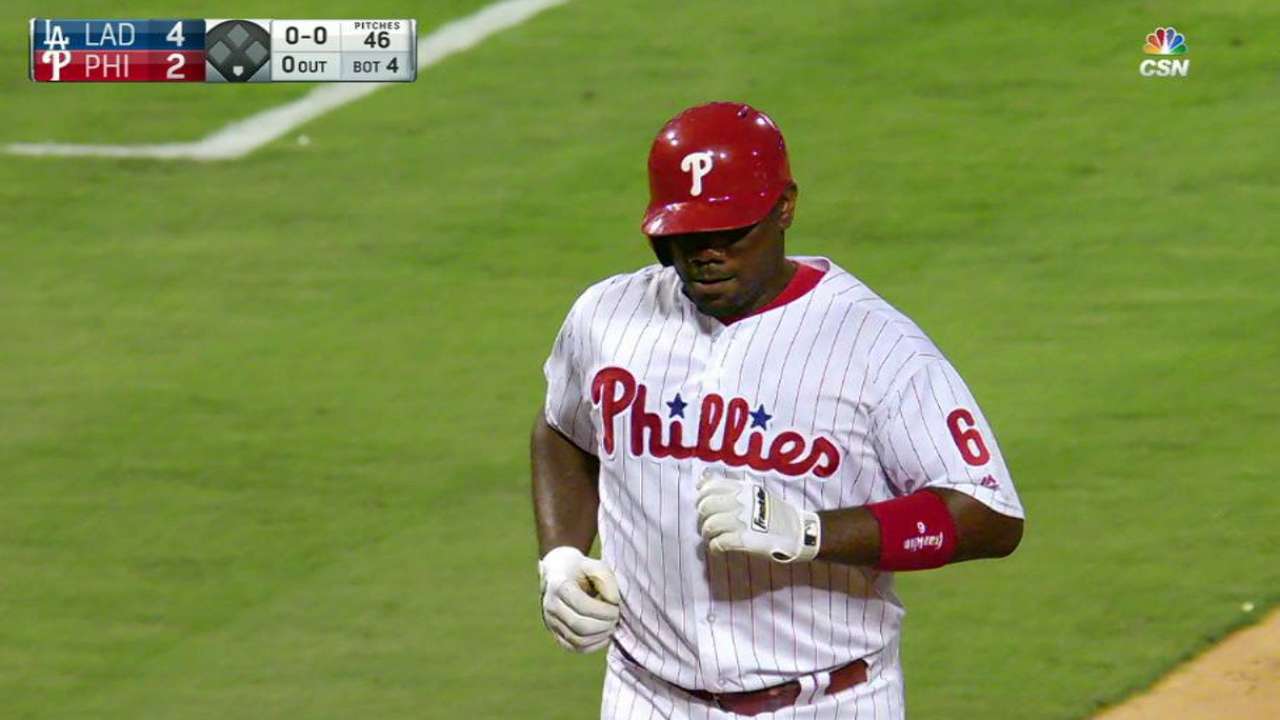 "You play with guys your entire career, now you see them in different uniforms. It's definitely something you need to get used to," Howard said. "But that's baseball. That's the business aspect of it."
Ruiz joins fellow former Phillies Utley and Joe Blanton in Los Angeles. Howard's future, of course, is also unclear. He has one year left on the five-year, $125 million contract he signed before the 2012 campaign, but the Phillies could exercise a $10 million buyout on his club option for '17 instead of paying the $23 million owed to him next season.
Howard is rumored to have cleared waivers, which means he can be traded before Aug. 31. He hit cleanup against the Mets on Friday, and he entered the game slashing .199/.252/.442 with 19 homers and 43 RBIs.
"It's crazy, he's going over there playing for a team that's playing for another ring," Howard said of Ruiz.
Eight years ago, Howard, Ruiz and the rest of the Phillies helped the franchise capture its first World Series since 1980. Ruiz's trade pushes the memory even further into the past.
Joshua Needelman is a reporter for MLB.com based in New York. This story was not subject to the approval of Major League Baseball or its clubs.