Tigers eye another break between Fulmer starts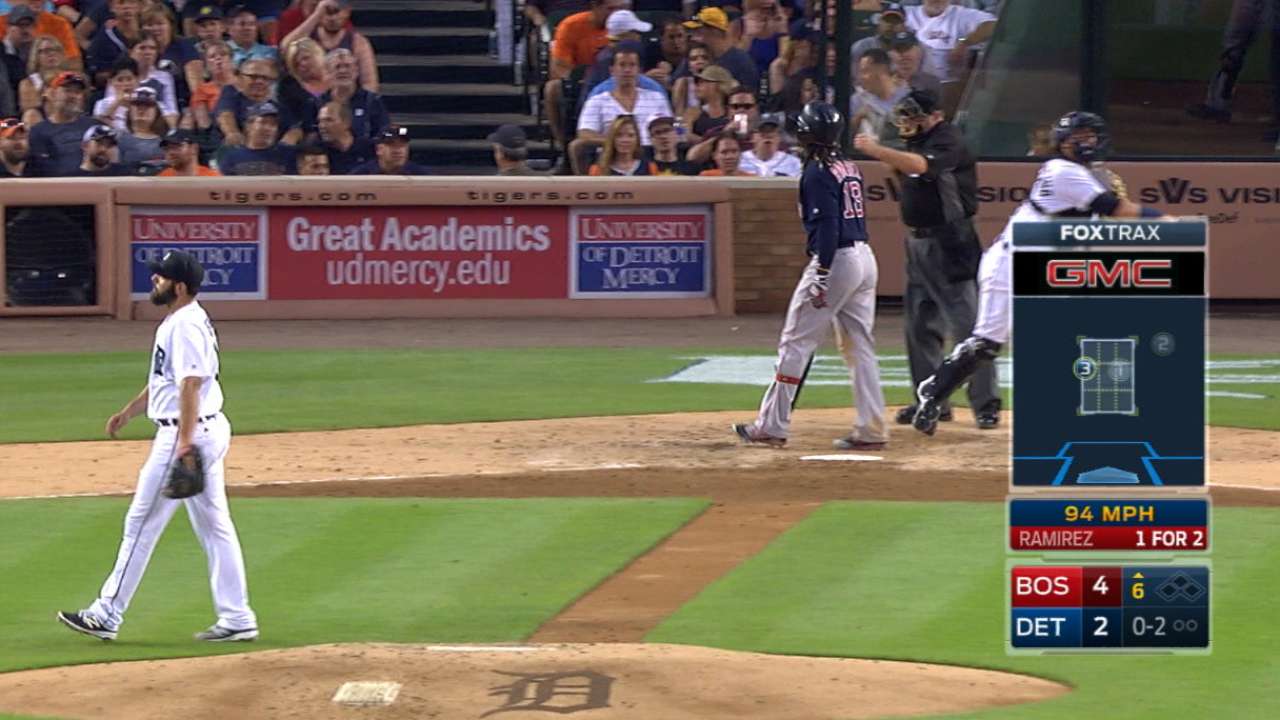 DETROIT -- Michael Fulmer will take the mound on Saturday for the first time in eight days. He could get an even longer break before his next start, depending on how aggressively the Tigers want to watch his innings.
The Tigers have their next scheduled off-day next Thursday. If manager Brad Ausmus kept his rotation on turn, Fulmer would pitch the day after that. However, the Tigers can push him as far back as Sept. 6, the day after Labor Day, without needing an extra starter.
"We're going to try to push Fulmer again," Ausmus said Friday. "I'm not sure exactly how far, but we'll use the off-day to his advantage, although he won't agree with it. We think it's to his advantage."
The advantage the Tigers see is for Fulmer's health. While Ausmus acknowledges it's more of a guideline than anything proven, the Tigers believe with Fulmer's injury history, it's best to avoid too dramatic of an increase in innings from last year, when he threw 124 2/3 in the Minor Leagues. He enters Saturday with 141 innings between Detroit and Triple-A Toledo.
Map out the off-days and how long the Tigers can wait before needing a fifth starter, and Fulmer could end up with just six starts the rest of the regular season, including two of the last three against Cleveland. If he were to average six innings per start, that would be 36 more innings. The Tigers could also use the return of Jordan Zimmermann or Mike Pelfrey from the disabled list to skip Fulmer for an even longer stretch at some point. Zimmermann is on track to return Sept. 10 if he completes his three-start rehab assignment for Toledo.
The complicating factor could be the issue of pitching Fulmer in games where the Tigers could benefit more from his presence. The Tigers come out of next Thursday's off-day with a potentially critical three-game series at Kansas City, followed by three games against the White Sox in Chicago. The Tigers could pitch Fulmer in the series finale against the Royals next Sunday on seven days' rest if they want him to face them, then have him skip the next week if Zimmermann returns on time.
Jason Beck has covered the Tigers for MLB.com since 2002. Read Beck's Blog, follow him on Twitter @beckjason and listen to his podcast. This story was not subject to the approval of Major League Baseball or its clubs.