Padres recall Baumann, place Morrow on paternity list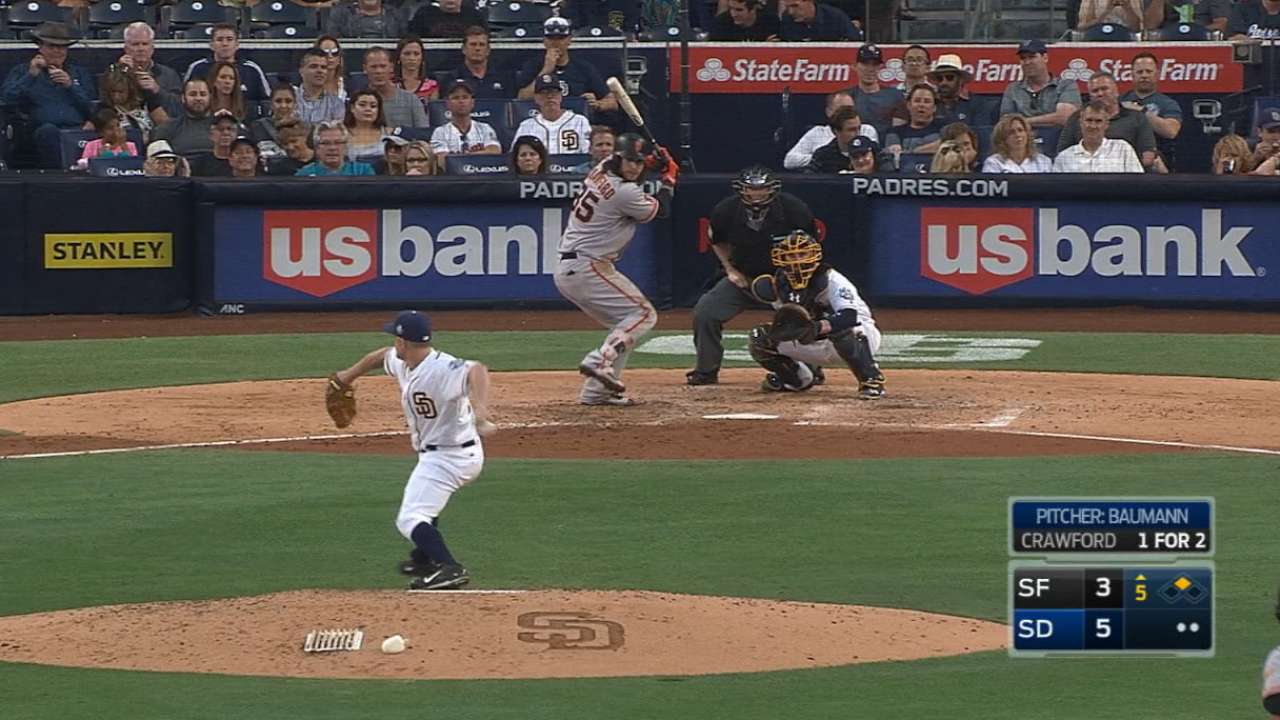 MIAMI -- The Padres recalled left-hander Buddy Baumann from Triple-A El Paso for his third stint in the Majors prior to Friday's 7-6 loss to the Marlins. He takes the roster spot of righty Brandon Morrow, who was placed on the paternity leave list. Morrow and his wife, Lily, are expecting their first child.
But Baumann hopes the third time is the charm. He isn't looking at this opportunity as a temporary one.
"Whatever they need from me, I'm ready to contribute," Baumann said. "That's pretty much my mindset right now. I'm happy to be back."
Baumann could wear a couple of different hats out of the Padres' bullpen, according to manager Andy Green.
"He could be in a long relief role, he could be in a [lefty-lefty] matchup role," Green said. "He's very versatile, so that gives us a lot of flexibility there."
The 28-year old previously made his Major League debut on July 16. In seven outings, he has struck out seven batters over 5 1/3 innings. He earned his first career win on Aug. 6 over the Phillies.
Baumann has made 20 appearances for El Paso, going 1-0 with a 1.09 ERA over 24 2/3 frames. During that span, Baumann fanned 28 and walked just nine batters. He also converted both of his save opportunities.
A little savvier now, Baumann has his sights set on the bigger picture.
"This time, I have a little more focus instead of really enjoying the moment," Baumann said. "I know what I'm coming up to do. I'm a little more business-minded now."
Glenn Sattell is a contributor to MLB.com based in Miami. This story was not subject to the approval of Major League Baseball or its clubs.