World Baseball Classic coming to Marlins Park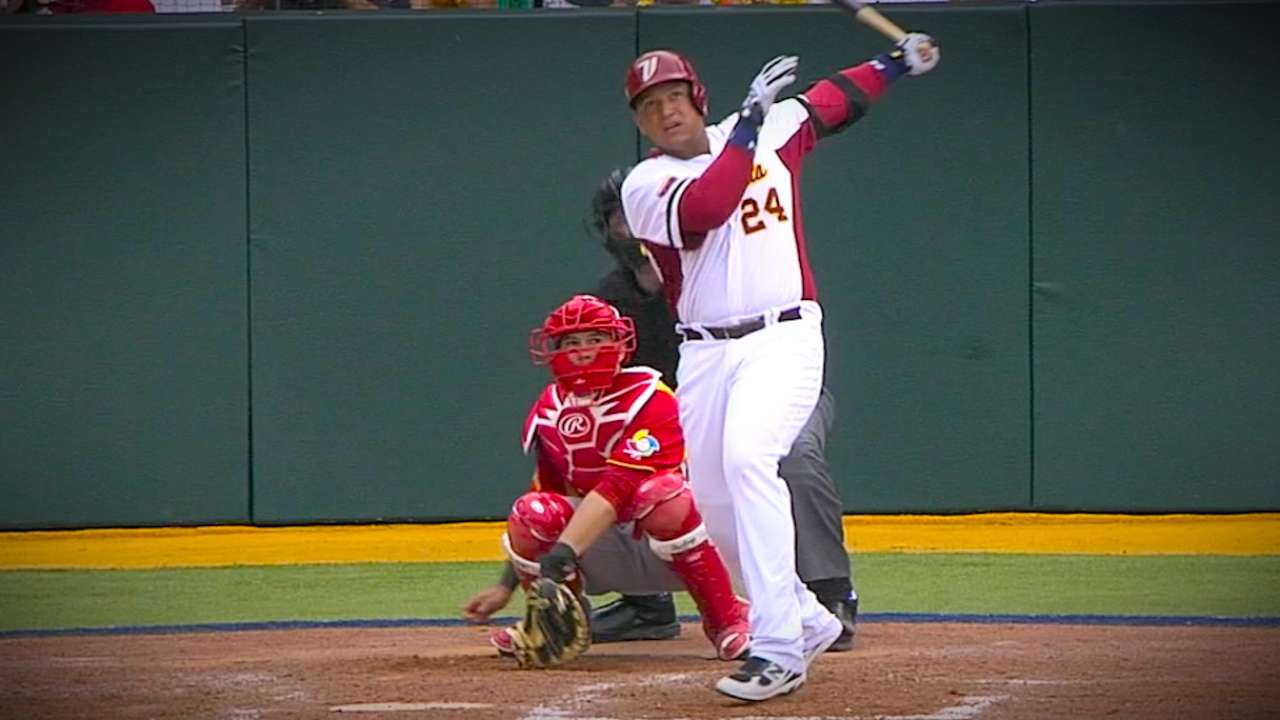 MIAMI -- Marlins Park will be on the international stage once again in 2017 with the return of the World Baseball Classic. The 36,000-seat retractable-roof stadium will host first-round games next March 9-13.
Miami has been part of each World Baseball Classic, and the 2017 event will mark the second time it is at Marlins Park, with the first in '13.
The 2017 season promises to be an eventful one in South Florida, because along with the World Baseball Classic, Marlins Park is also the setting for the All-Star Game in July.
"I think it's great for the stadium, obviously, to be able to get great players here," Marlins manager Don Mattingly said.
The World Baseball Classic is played during Spring Training, and it always presents a challenge for Major League clubs, because key players leave camp to represent their respective countries.
The Marlins could have a number of players participating, like Christian Yelich, Giancarlo Stanton and J.T. Realmuto on Team USA. Even Jose Fernandez, who was born in Cuba, is an American citizen, and could be on the United States' squad. Other players who might compete are Marcell Ozuna (Dominican Republic), Martin Prado and Miguel Rojas (Venezuela) and Ichiro Suzuki (Japan).
"The World Baseball Classic is kind of like a double-edge sword for teams, because you're trying to get your team ready for the season and you're missing some of your key players," Mattingly said.
But Mattingly understands the role of the tournament to growing the game world-wide. In the last Classic, the Dominican Republic won the title, beating Puerto Rico at AT&T Park in San Francisco.
"The one in San Francisco ended so well, and the way it has grown, you could tell it's so good for the game," Mattingly said. "The part the players love is representing their country. I think that's what they love the most, and I think they don't mind missing a few weeks of Spring Training."
The North American venues were announced on Thursday, with host cities including Los Angeles, San Diego, Miami and Guadalajara, Mexico.
Dodger Stadium will host the World Baseball Classic semifinals and final, scheduled for March 20-22, 2017. It will mark the second time the Dodgers' historical park plays host to the tournament's final rounds, the first having been in 2009.
The Padres' Petco Park will host second-round games from March 14-19. First-round games will take place at Marlins Park and Estadio Charros de Jalisco in Guadalajara -- a first-time host -- from March 9-13.
Joe Frisaro has covered the Marlins for MLB.com since 2002. He writes a blog, called The Fish Pond. Follow him on Twitter @JoeFrisaro and listen to his podcast. This story was not subject to the approval of Major League Baseball or its clubs.