Pollock makes impact in season debut
D-backs outfielder has RBI, makes great catch in return vs. Reds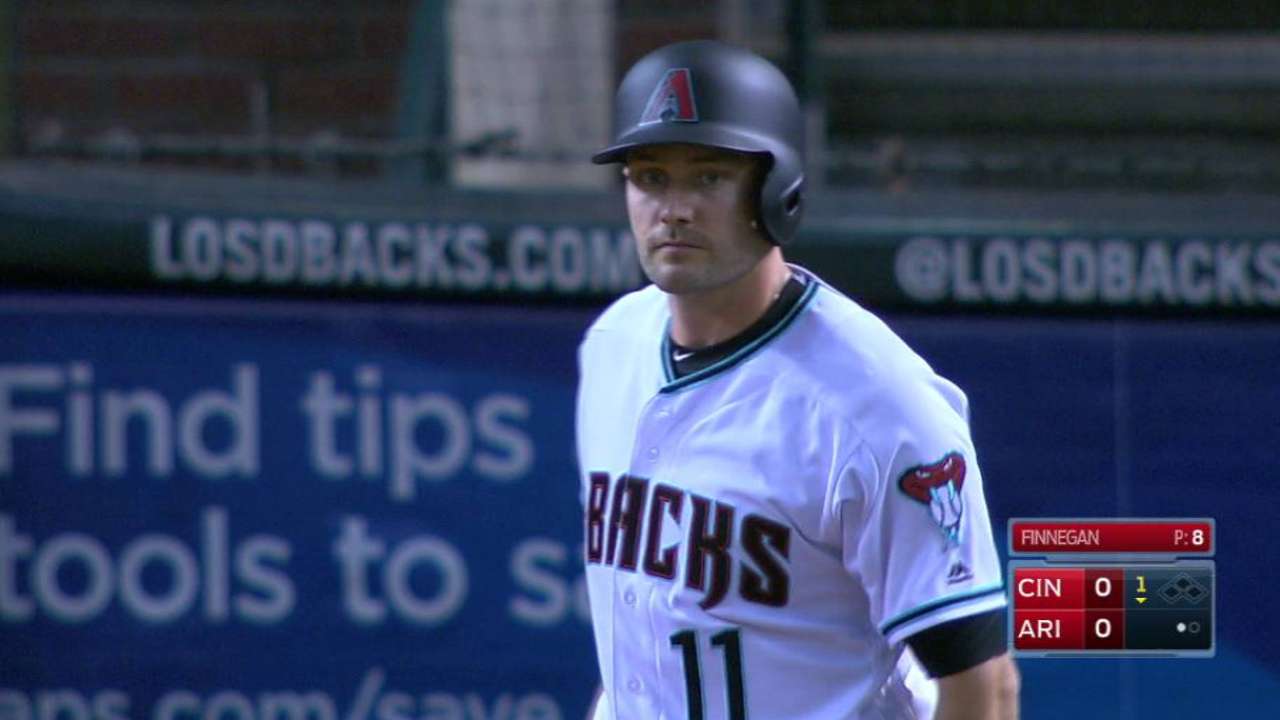 PHOENIX -- When A.J. Pollock was in the press conference room at Chase Field nearly five months ago, there was uncertainty about whether the D-backs center fielder would play this season. He had seen X-rays of his fractured right elbow and surgery was imminent.
Before Friday's 4-3, 11-inning win over the Reds, Pollock was back in that same room, addressing the media after being activated from the 60-day disabled list This time, with the entire rehab process behind him, he was all smiles, ready to play on a Major League field for the first time this season.
"I was pushing every step of the way, I wanted to be back as soon as possible," said Pollock, who went 0-for-5 with an RBI. "It kind of freaked everyone out when they said [I'd be out the] full season, and now here I am, with one month left, and I'm going to play. I just kind of ignored everyone saying I'm out for the whole year. In my head, that was never really an option. That would have been really, really, worst-case scenario for me."
In his first game back, Pollock drove in the tying run in the 10th inning on a fielder's choice. He made all the routine plays defensively, also making a nice lunging grab to rob Brandon Phillips of a hit in the fourth.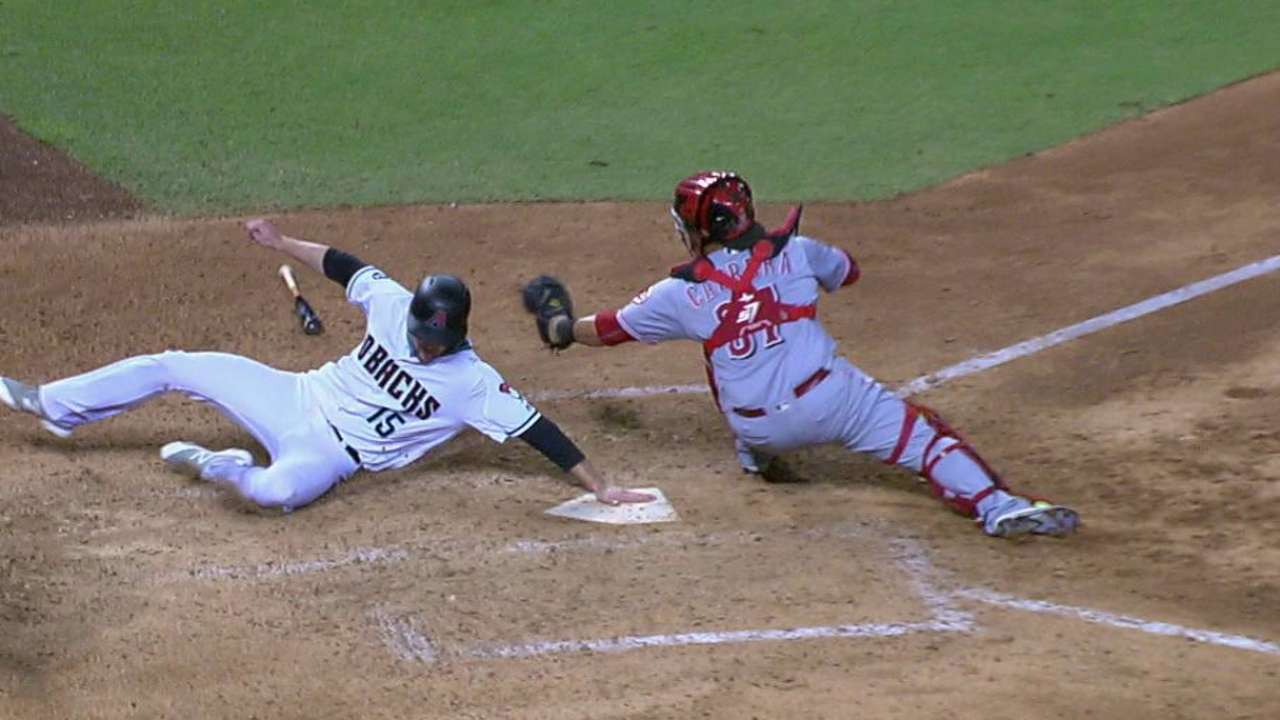 "It's just good to be back out there with the team and to get the win was huge," Pollock said. "It's like for Opening Day for me, you've got to get all the first stuff out the way. It was good to get out there, it wasn't pretty, but move onto tomorrow with a 'W' behind us."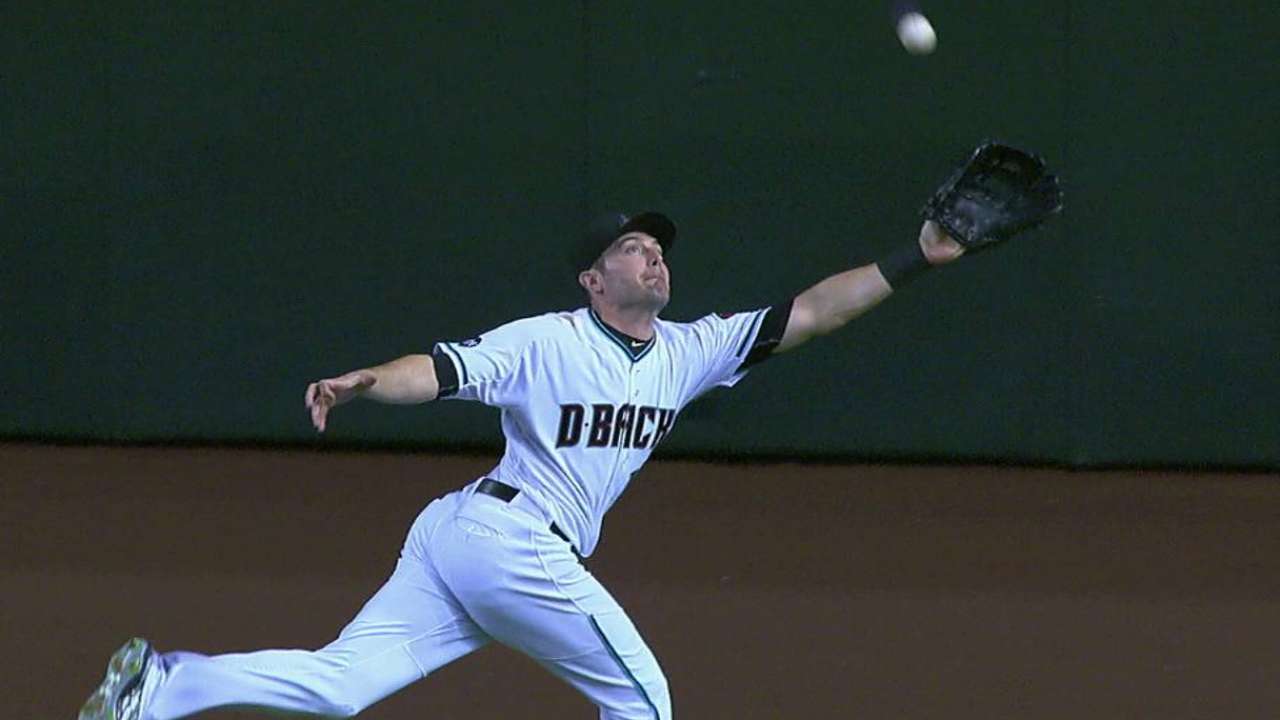 Pollock fractured his elbow in an exhibition game April 1 and underwent surgery four days later. Through every step of the recovery process, Pollock has impressed his coaches, his teammates, the doctors and the training staff. He never experienced a setback and has said numerous times over the past month that he feels great.
During his rehab assignment, Pollock hit .425 (17-for-40) with three homers and 12 RBIs in 12 games among Triple-A Reno, Class A Advanced Visalia, and the Arizona Rookie League.
Some fans on social media have criticized the decision to bring back Pollock now, with the D-backs out of the playoff hunt, wondering if he is rushing his comeback. But Pollock said there would be no added benefit to resting the elbow until 2017, and there is value in getting a month's worth of at-bats.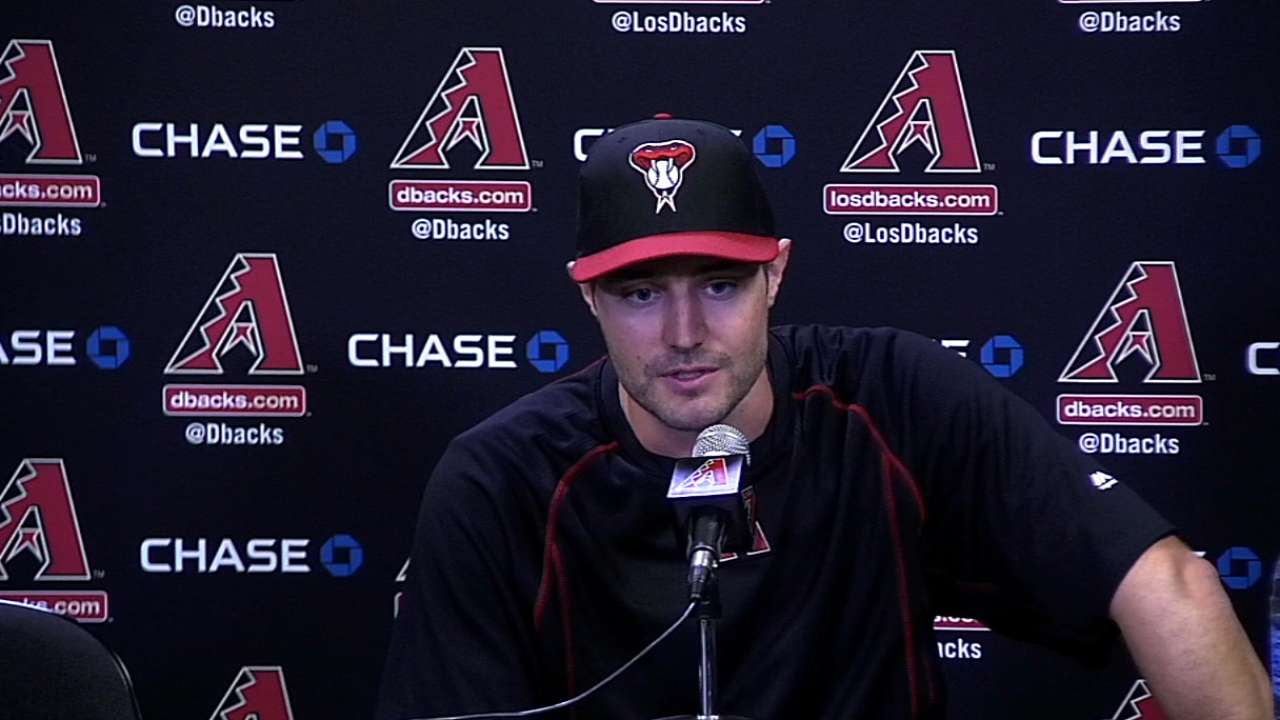 "I'm a baseball player, so if I'm ready to play baseball, we've got a lot of really, really smart people, who are probably a little smarter than the guys on Twitter, that are making calls on these things," Pollock said. "If they say I'm ready to go, I feel like I'm not kind of just telling people, 'Hey, I'm ready to go,' and being stupid about it. I know how things feel, we've hit every checkpoint, and it's ready."
Pollock praised his doctors, the training staff, his teammates and his family for helping him get through the strenuous, sometimes tedious, process.
"It's awesome getting to play the game I love again," Pollock said. "I'm really just not even thinking about my elbow, which is incredible."
Jake Rill is a reporter for MLB.com based in Phoenix. This story was not subject to the approval of Major League Baseball or its clubs.