Rosters for WBC Brooklyn Qualifier announced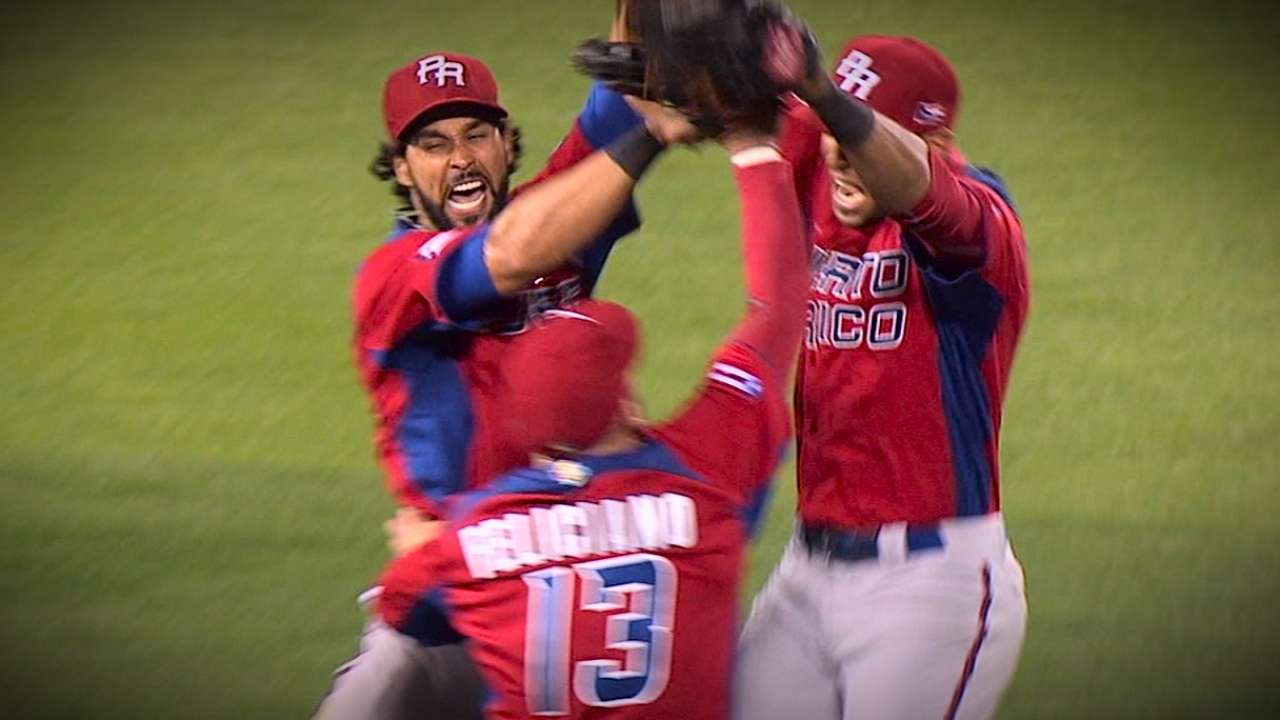 Brazil, Great Britain, Israel and Pakistan will play Sept. 22-25 at MCU Park in Brooklyn, N.Y., to decide the 16th and final entry in the 2017 World Baseball Classic, and tournament officials on Friday announced the managers, rosters and game schedules for a Qualifier featuring a combined 41 players affiliated with Major League Baseball clubs.
Israel will have nearly half of all those affiliated players on its own roster. In addition to its 20 professional players, Israel will feature 2009 All-Star pitcher and New York native Jason Marquis, as well as former Mets infielders Ike Davis and Josh Satin, plus Craig Breslow, a key figure in the World Series champion Red Sox bullpen in 2013.
Hall of Famer Barry Larkin returns for a second time as Brazil's manager, and this time his staff will include two-time All-Star Steve Finley as his hitting coach and 21-year MLB veteran LaTroy Hawkins as his pitching coach. Seven-time All-Star closer Trevor Hoffman, whose 601 saves are second only to Mariano Rivera, will be the bullpen coach for Great Britain.
Classic schedule, tickets | Scoreboard | Highlights
The Brooklyn Qualifier will feature six games in a modified double-elimination format at the home of the Class A Brooklyn Cyclones of the New York-Penn League. The winner advances to compete in the fourth installment of the tournament featuring many of the world's greatest baseball players. Earlier this year, teams from Australia, Colombia and Mexico advanced to the 2017 WBC after winning their respective Qualifiers, so this one will set the field.
Larkin led Team Brazil to its first WBC appearance in 2013 after winning the Qualifier in Panama in November 2012. His 28-man roster features nine affiliated players including left-handed pitcher Edilson Batista (BOS); right-handed pitchers Andre Rienzo (MIA), Rodrigo Takahashi (ARI) and Thyago Vieira (SEA); infielders Christian Lopes (TOR), Tim Lopes (SEA) and Leonardo Reginatto (MIN); outfielder Gabriel Maciel (ARI); and catcher Luis Paz (LAD).
Great Britain will be managed by Liam Carroll, who was named to lead the British team in January. That country went 1-2 during the 2012 Qualifier played in Regensburg, Germany, where it debuted in the WBC. The Brits' lone victory came in a 12-5 defeat of the Czech Republic. The 28-man roster will feature 12 affiliated players, including left-handed pitchers Chris Reed (MIA), Michael Roth (TEX) and Blake Taylor (NYM); right-handed pitcher Jacob Esch (MIA); infielders Jasrado Chisholm (ARI), Jordan Serena (LAA) and Kyle Simmons (PIT); outfielders Todd Isaacs (CLE), Reshard Munroe (CIN), Byron Murray (SF) and Champ Stuart (NYM); and catcher Chris Berset (CIN).
Jerry Weinstein, who serves as the manager of the Cape Cod League's Wareham Gatemen and spent nine seasons as a Rockies organizational coach before that, will manage an Israel club that made its WBC debut during the 2012 Qualifier and went 2-1 after falling to Spain in the final game of the Qualifier.
Israel's 20 affiliated players include left-handed pitchers Alex Katz (CWS), Jared Lakind (PIT), R.C. Orlan (WSH) and Ryan Sherriff (STL); right-handed pitchers Corey Baker (STL), Bradley Goldberg (CWS), Tyler Herron (NYM), Dean Kremer (LAD), Troy Neiman (COL), Joey Wagman (OAK) and Josh Zeid (NYM); infielders Scott Burcham (COL), Cody Decker (BOS), Nate Freiman (BOS) and Ty Kelly (NYM); outfielders Zach Borenstein (ARI), Michael Meyers (BOS) and Rhett Wiseman (WSH); and catchers Ryan Lavarnway (TOR) and Nick Rickles (WSH).
Lavarnway was a frequent batterymate for Breslow during the 2013 Red Sox regular season, so it would be interesting to see that battery possibly reunited. Lavarnway is currently catching for Toronto's Double-A New Hampshire affiliate in the Eastern League.
Pakistan will make its WBC debut, managed by Pervaiz Shah Khawar. The squad does not have any players affiliated with Major League clubs on its 28-man roster, but it has a competitive history in its region during international play.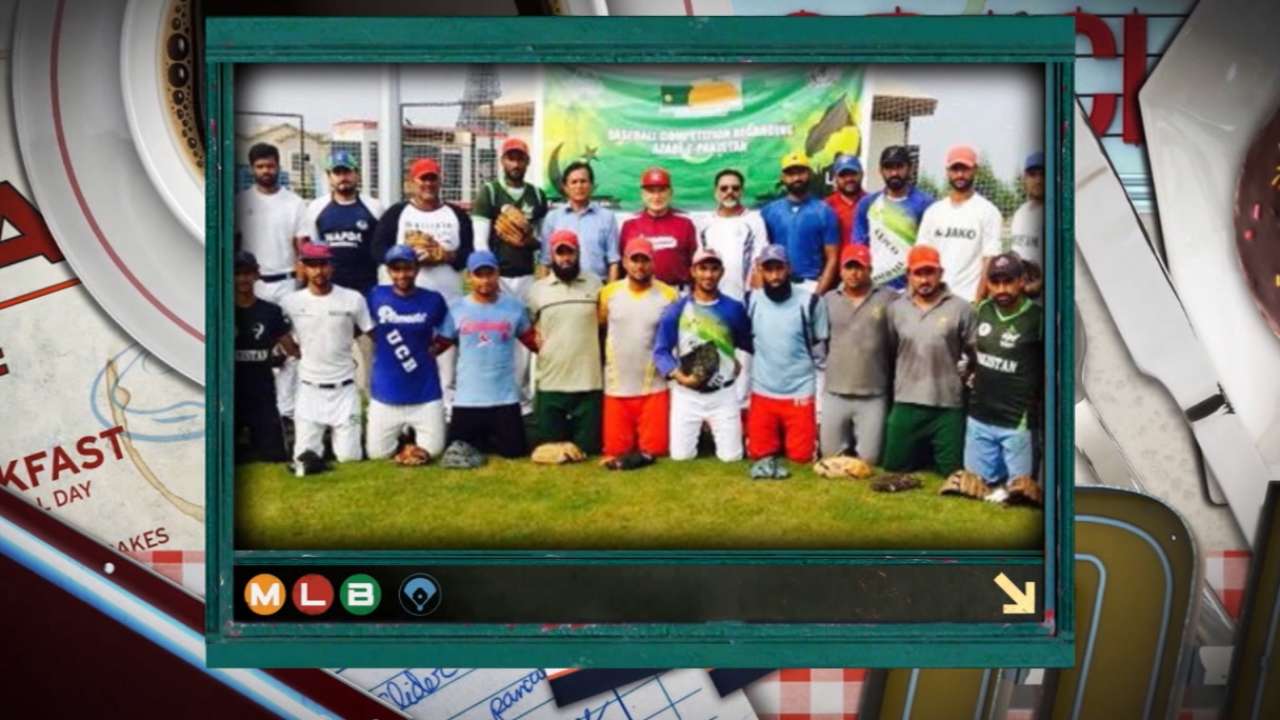 The composition of the pool was determined after venues were selected, with consideration given to competitive balance, existing rivalries and each national team's geographic location.
The winner of the Brooklyn Qualifier will join these 15 countries already in the WBC field: Australia, Canada, China, Chinese Taipei, Colombia, Cuba, Dominican Republic, Italy, Japan, Korea, Kingdom of the Netherlands, Mexico, Puerto Rico, United States and Venezuela. Their invitations were based on their performance in the 2013 tournament or in prior Qualifiers.
Qualifier 4 will open on Thursday, Sept. 22, with a doubleheader featuring Pakistan vs. Brazil and Great Britain vs. Israel. The complete schedule of games is as follows (home teams in bold, all times ET):
Sept. 22: Pakistan vs. Brazil, noon
Sept. 22: Great Britain vs. Israel, 7 p.m.
Sept. 23: Israel* vs. TBD, noon
Sept. 23: Great Britain* vs. TBD, 7 p.m.
Sept. 24: TBD vs. TBD, 8 p.m.
Sept. 25: Finalist 2 vs. Finalist 1, 6 p.m.
* Teams will play at listed game time regardless of whether they win or lose their opening game.
Tickets are available at worldbaseballclassic.com. Individual game tickets are $15, while a ticket strip is $60. A ticket strip includes one ticket to each of the six games played in the Qualifier.
Mark Newman is enterprise editor of MLB.com. Read and join other baseball fans on his MLB.com community blog. This story was not subject to the approval of Major League Baseball or its clubs.