Dodgers aim to move past quiet night at plate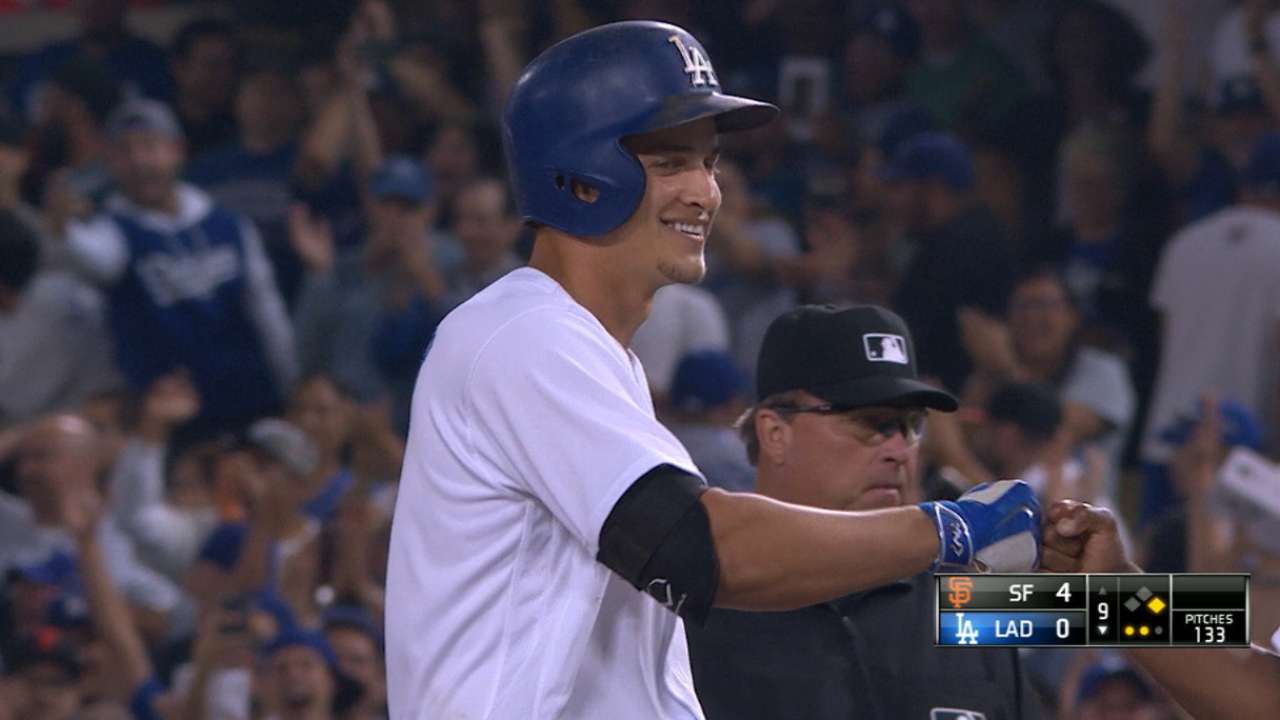 LOS ANGELES -- A.J. Ellis was traded, the clubhouse was somber and the Dodgers were nearly no-hit by Matt Moore in a 4-0 loss to the Giants on Thursday night.
Exactly how those dots connect is open for debate, but there is no doubt that the Dodgers can't wait to turn the page after their lead in the National League West was trimmed back to two games. It was the third time they were one-hit this year.
Manager Dave Roberts insisted the loss was mitigated by wins in the two previous games of the series, not to mention the soft single by bobblehead night honoree Corey Seager with two outs in the bottom of the ninth inning. He said Moore deserves a tip of the cap, not a tarnishing of his achievement.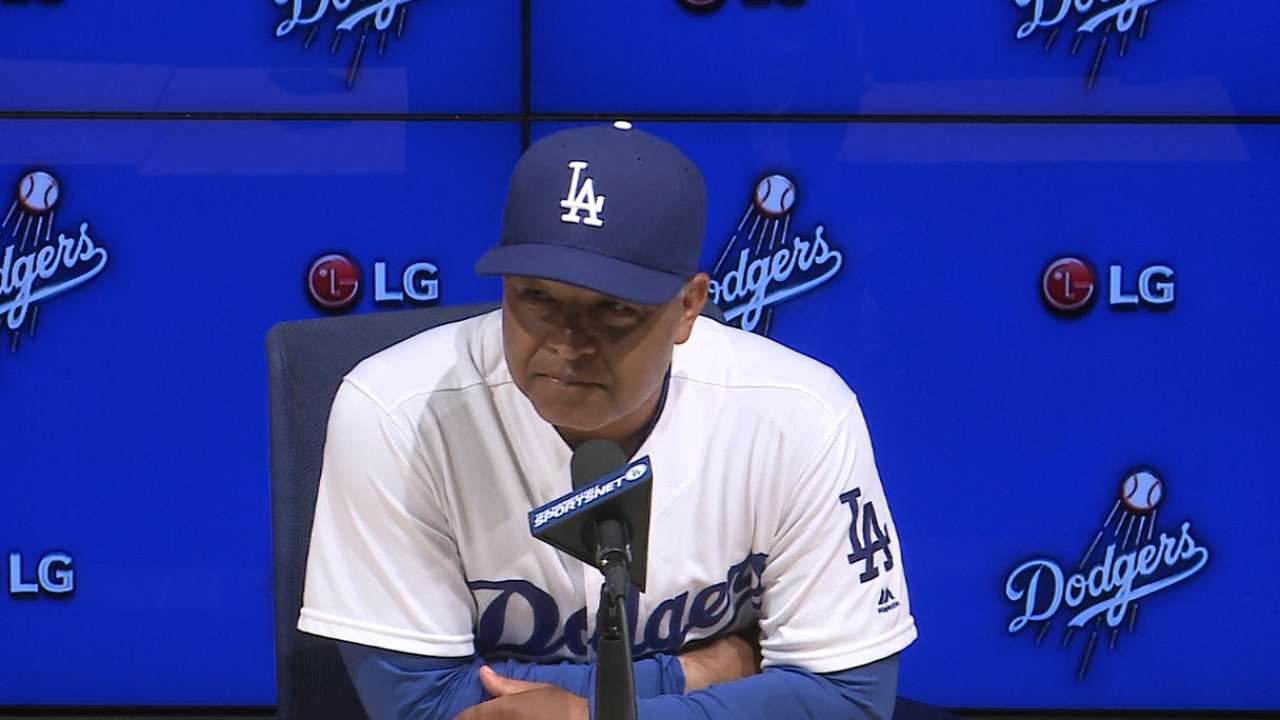 • On his bobblehead night, Seager breaks up no-no
"No, no. That's discrediting Matt Moore's effort," Roberts said when asked if the emotions of Ellis' trade took a toll on his club's game performance. "Obviously, it was a tough day for all of us. The trade of A.J., once the game started, the guys were ready and competing. We had a chance to win three games."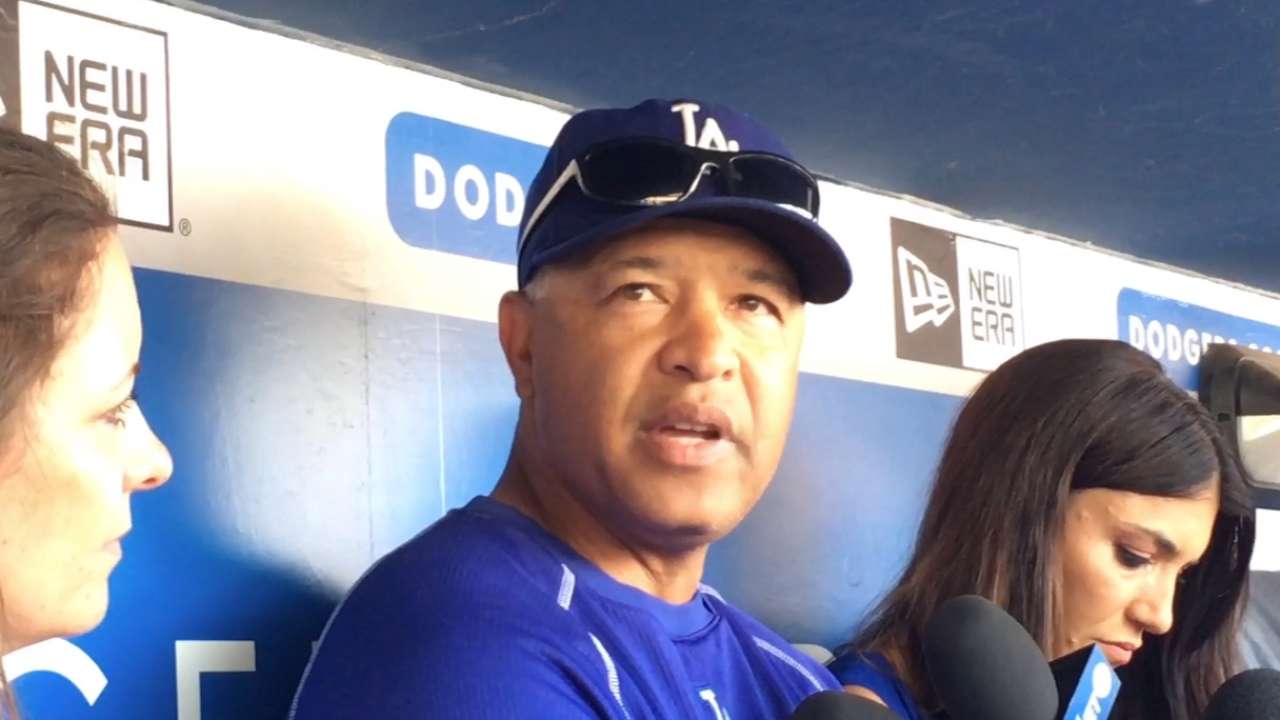 Kiké Hernandez, who thought he had broken up the no-hitter leading off the ninth inning until robbed by center fielder Denard Span, still seem rattled after the game when asked about the Ellis trade.
"It's hard. It's A.J., you know?" Hernandez said. "We kind of felt it the whole day. Like a cemetery in the clubhouse. We really miss him, but it is what it is.
"We were flat at the start of the game, [Moore] was on, we didn't make adjustments and before we knew it, it was the ninth inning and we didn't have a hit."
Seager, whose lob shot landed behind second baseman Joe Panik and in front of right fielder Gorkys Hernandez, complimented the opposing pitcher.
"He was good, really good," said Seager. "Tip your hat, but we won the series, and that's all we wanted to do. Our whole goal this series is to keep winning series."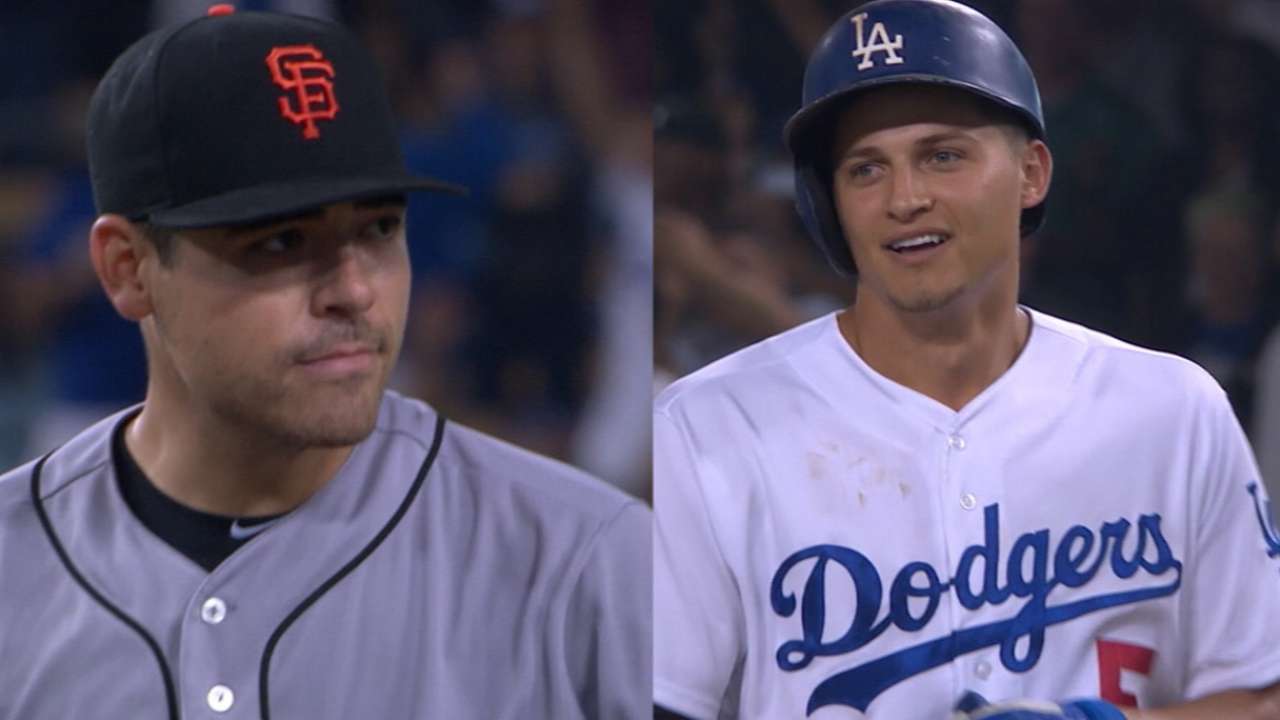 Roberts noted that Moore had come up with an effective cutter he didn't use while beating the Dodgers pitching for Tampa Bay July 27. Four days later, the Giants traded for the lefty, in part to pitch games like this against the Dodgers. Roberts said he expects to face Moore in the clubs' final two series next month.
"And if he throws like that we'll have work cut out for us," Roberts said. "They acquired him for a reason. We have to make adjustments."
As a non-waiver Trade Deadline get, Moore is to the Giants what the Dodgers hope Rich Hill will be, as he showed in Wednesday night's debut win, finally healed from finger blisters. The Dodgers need Hill to remain healthy as they continue to try to win the division with a patchwork starting staff. On Thursday, that meant rookie Ross Stripling, who allowed three runs in five innings.
Ken Gurnick has covered the Dodgers since 1989, and for MLB.com since 2001. This story was not subject to the approval of Major League Baseball or its clubs.