Span gives his defensive all to preserve no-no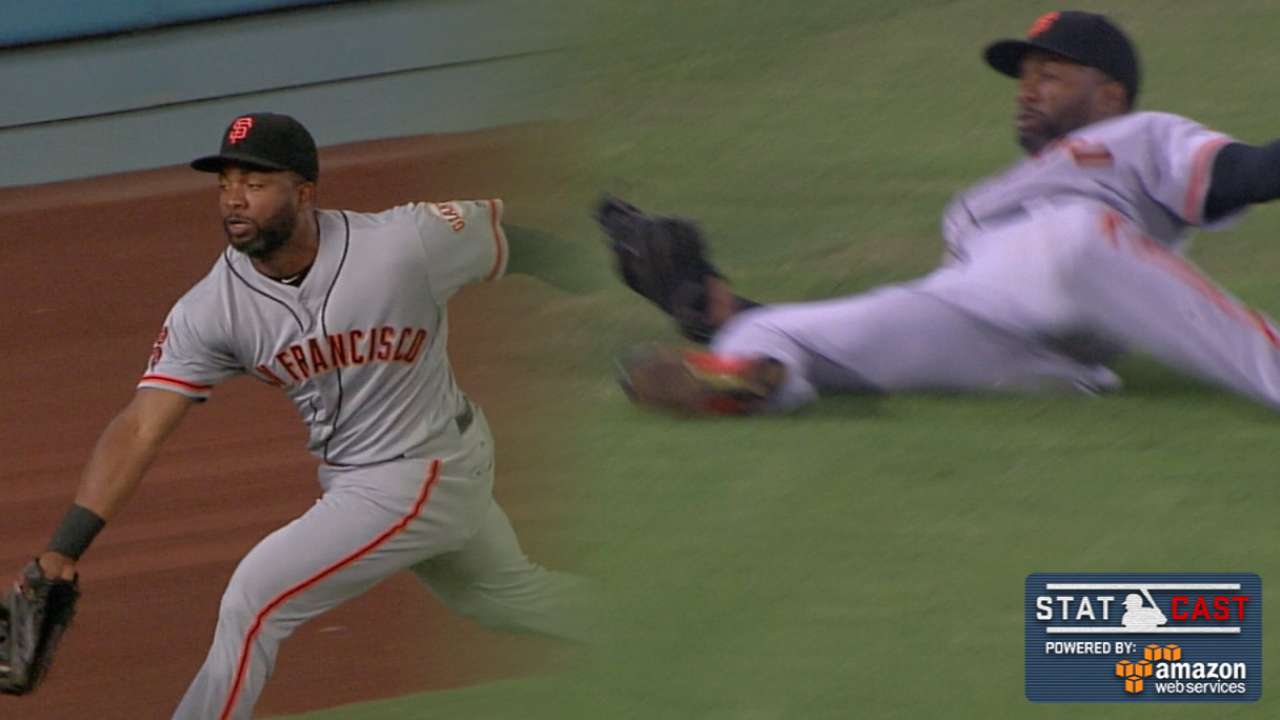 LOS ANGELES -- Any no-hitter has that one play, maybe two. The balls that should have been hits. Matt Moore's bid for history stalled on its final obstacle in Corey Seager, but it still had those moments in a pair of catches in left-center from Denard Span.
Span's excellent grabs in the second and ninth innings gave Moore that chance at a no-hitter and played a major part in a 4-0 Giants win.
"See him run the ball down like that, you hold your breath until he squeezes it," Moore said. "Some of those balls were hit and I conceded they were hits."
The more spectacular catch came when Kiké Hernandez led off the ninth inning with a Statcast-measured 100 mph line drive to left-center. Moore thought it was a hit. Manager Bruce Bochy thought it was a hit. Even Span himself though it was a hit.
Let Statcast™ break down what happened next. Span broke for the ball 0.4 seconds after contact and covered 47 feet, reaching a top speed of 18.7 mph and running a near-perfect route at 97.8 percent. As the ball neared the Dodger Stadium grass, Span laid out to his side and kept the no-hitter alive.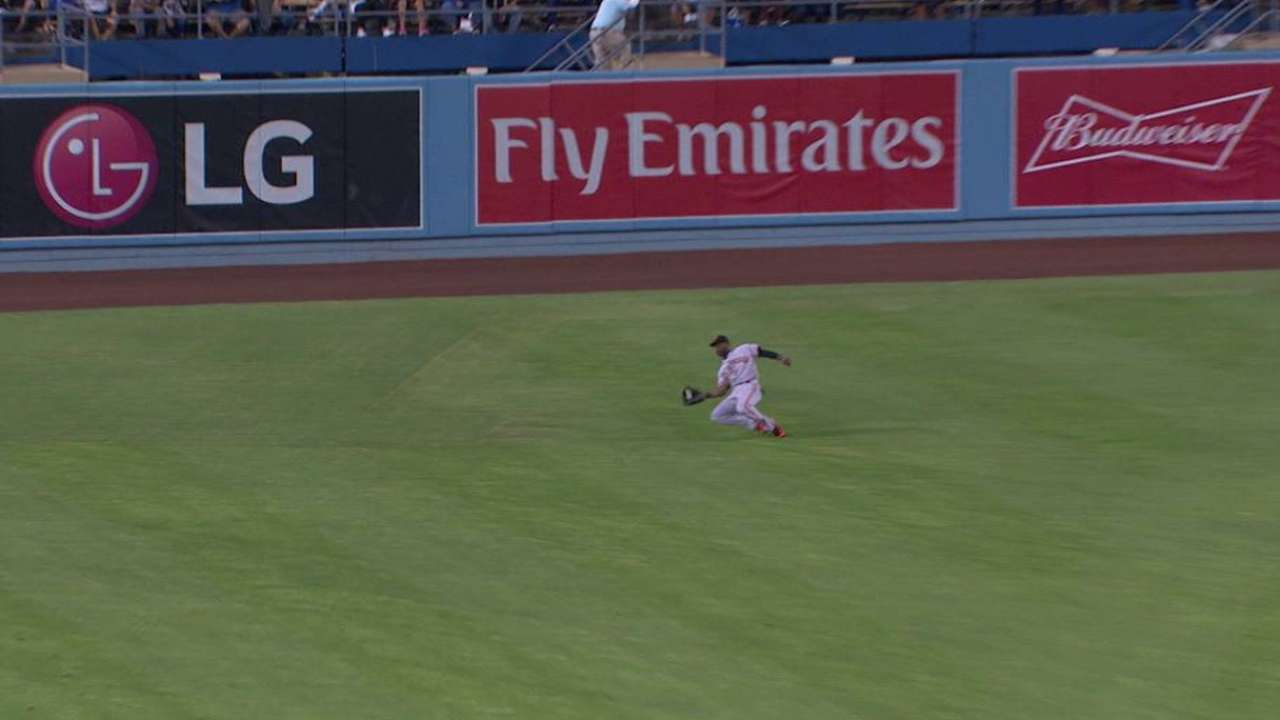 "Off the bat, honestly I didn't think I was going to be able to get it because he hit it well, but I got a good jump. I wasn't going to let that ball drop," Span said.
The other catch had no such dive, but the speed it required might be even more impressive. Adrian Gonzalez hit a fly ball to the wall in left-center during the second inning, seemingly splitting Span and left fielder Angel Pagan, who has been dealing with a groin injury. Span found another gear, reaching 20.5 mph and traveling 97 feet to cover the gap and make a shoestring catch.
"I looked over at Angel. Angel, he's not feeling that well," Span said. "I saw that he wasn't close by, so I just put my head down and kept running and kept running and I looked up again. The ball seemed like it hung up there just enough for me to stick my glove out and catch it."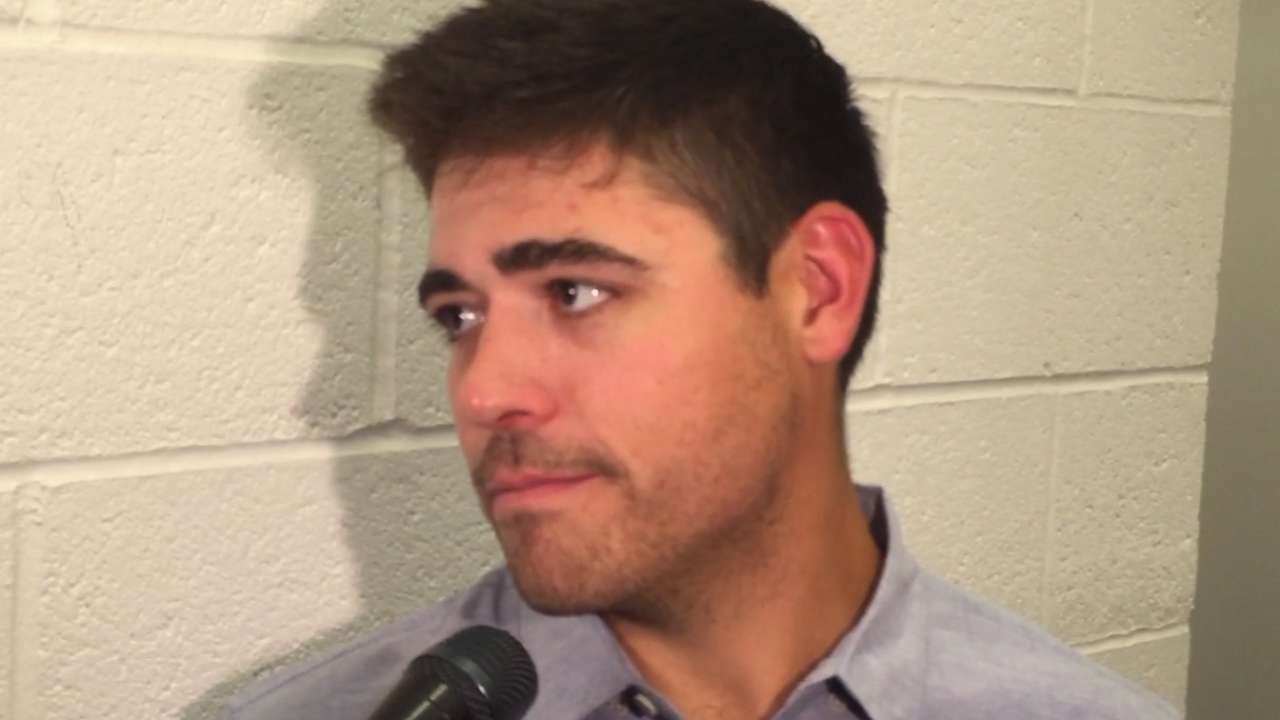 Span has been in the starting lineup for three no-hitters: Francisco Liriano's in 2011, Jordan Zimmermann's in 2014 and Max Scherzer's first of 2015. He has seen it before and is well aware that a defense needs to make some plays for history to be possible. As he came up from that catch in the ninth, he thought he had done so.
"I was thinking that I was able to save the no-hitter," Span said. "Usually all no-hitters have a play like that where somebody lays out or does something. I was hoping that was going to be that play to get Matt the no-hitter."
Jack Baer is a reporter for MLB.com based in Los Angeles. This story was not subject to the approval of Major League Baseball or its clubs.