MLB.com Columnist
Tracy Ringolsby
Moore gives SF boost in giant spot
One-hitter snaps skid, helps club gain ground on rival Dodgers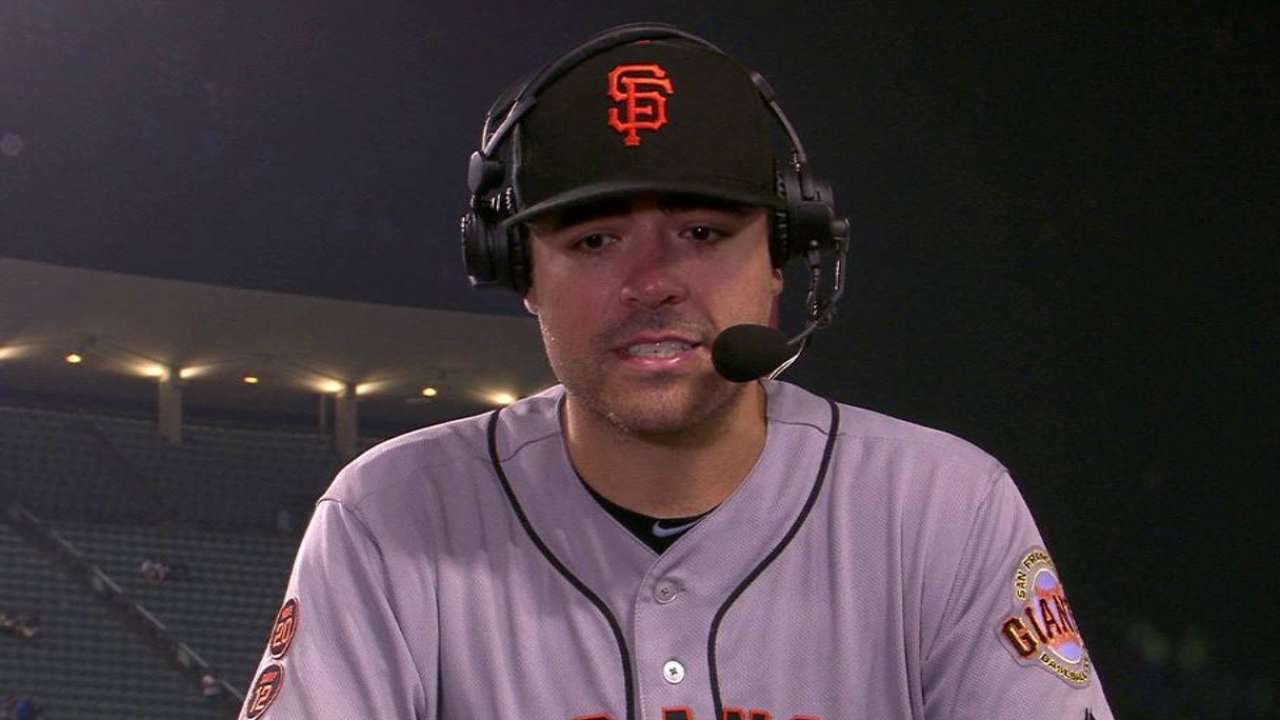 LOS ANGELES -- With two outs in the bottom of the ninth inning on Thursday, Giants manager Bruce Bochy ambled out to the mound at Dodger Stadium, took the ball from left-hander Matt Moore, and knew his club had a keeper with the pitcher it acquired from Tampa Bay to give its roster a boost down the stretch run.
Moore had just lost his bid to become the first Giants pitcher to toss a no-hitter against the Dodgers since Rube Marquard, 101 years ago when both teams called New York home, on Corey Seager's bloop single to right field.
And Moore was smiling.
"He said, 'I appreciate you giving me the chance,'" Bochy said after Thursday's 4-0 victory. "He didn't show any signs of disappointment."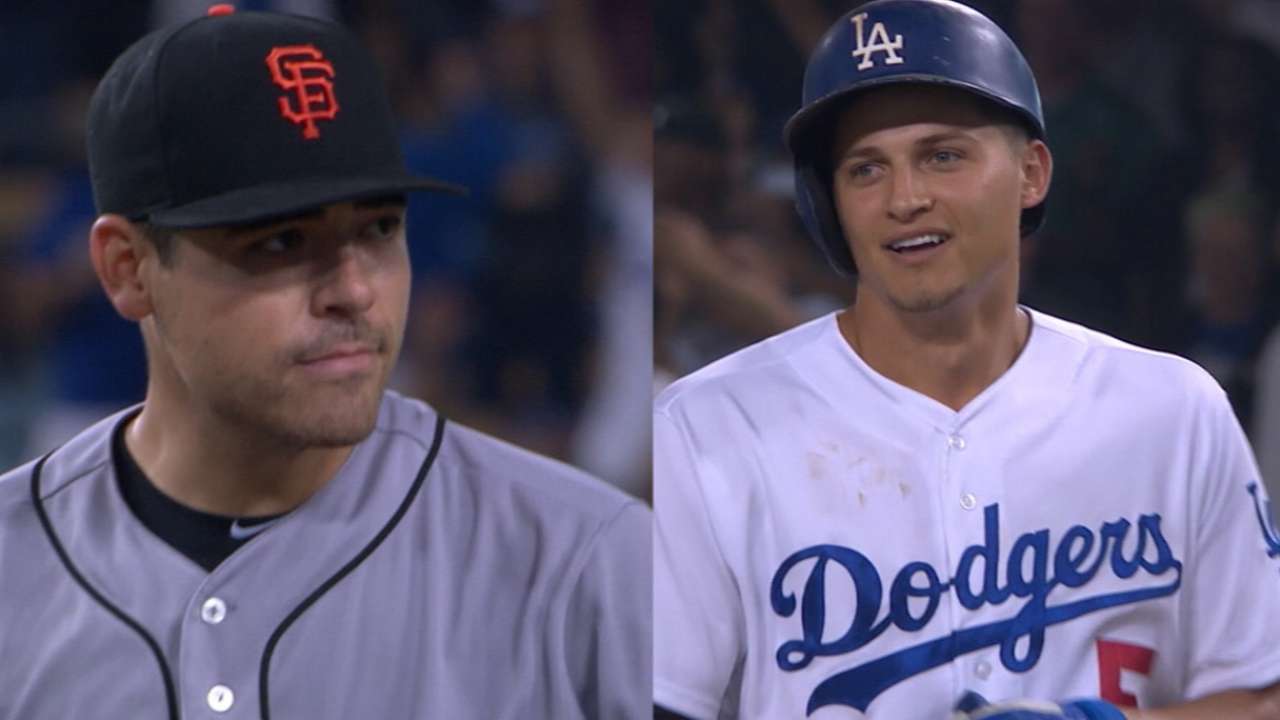 Moore gets it. Sure it would have been great to have had that first Major League no-hitter, one that would have made the Giants the first team to have a pitcher throw a no-hitter in five consecutive seasons.
But for San Francisco, there's more at stake than personal accomplishments. There's a National League West title to be had -- or at least an NL Wild Card spot, which is why the Giants swung a deal back on Aug 1 to acquire Moore from the Rays to add rotation stability.
At the All-Star break, San Francisco was seemingly in such command of the division that a writer from the Los Angeles Times congratulated first baseman Brandon Belt on having the division virtually locked up.
In the six weeks since, however, the Giants have been given a reminder of just how fragile a season can be. They were sitting on top of the division with a 6 1/2-game lead at the All-Star break, having put together an NL-best record of 57-33.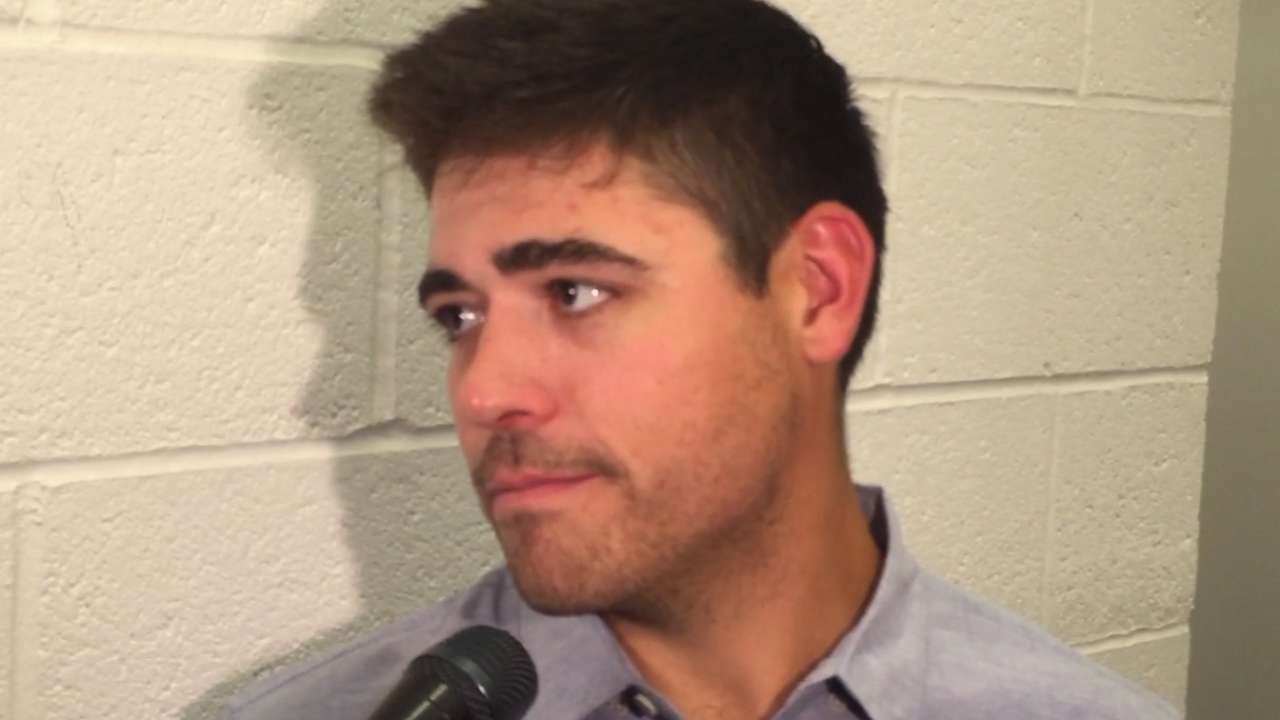 The Giants showed up at Dodger Stadium on Thursday looking to avoid being swept by a Dodgers team that had erased that All-Star break deficit and with victories in the first two games of their three-game series had taken a three-game lead over San Francisco in the divisional standings.
With the strong-armed effort of Moore, that deficit was whittled back to two games Thursday night.
That, said Moore, more than offset any personal disappointment over not getting the final out in the potential no-hitter.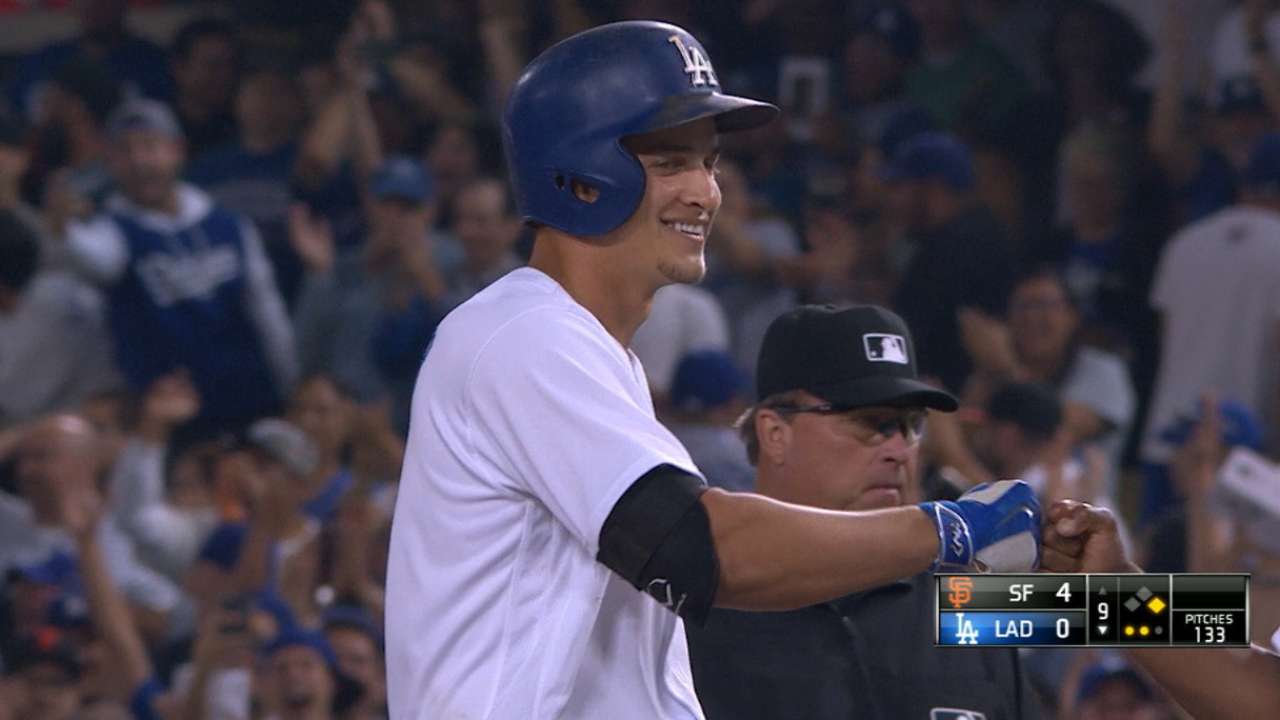 "I'm excited," Moore said. "It's a team sport."
And Bochy wasn't about to try and downplay just how much that six-week slide was weighing on the Giants as they prepared for their road-trip finale.
"This game was as big as any game we had all year," Bochy said. "We had to win this game. The last thing you want to do is get swept here, fall four games back in the standings, instead of two. That's a huge difference."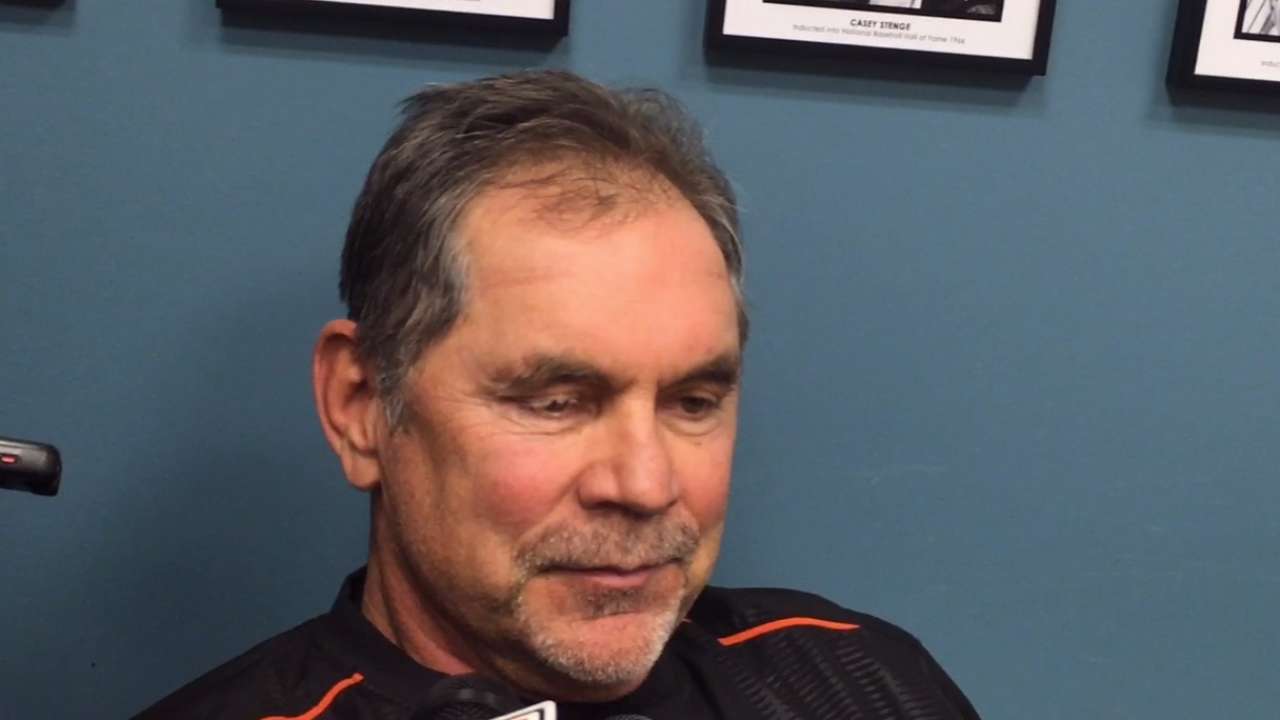 Moore was a huge difference maker. He put to rest any concerns that might have grown out of having allowed 10 earned runs in 17 innings and losing his past three starts after being given a no-decision in his Aug. 4 debut for San Francisco.
The 8 2/3 shutout innings more than offset any personal disappointment about coming up one out short of the no-hitter.
"I'm happy," Moore said. "It's a happy room in [the clubhouse]. You never want to get swept. I'm definitely proud of the way things went."
The Giants have been looking for that magical moment that can get them back on track.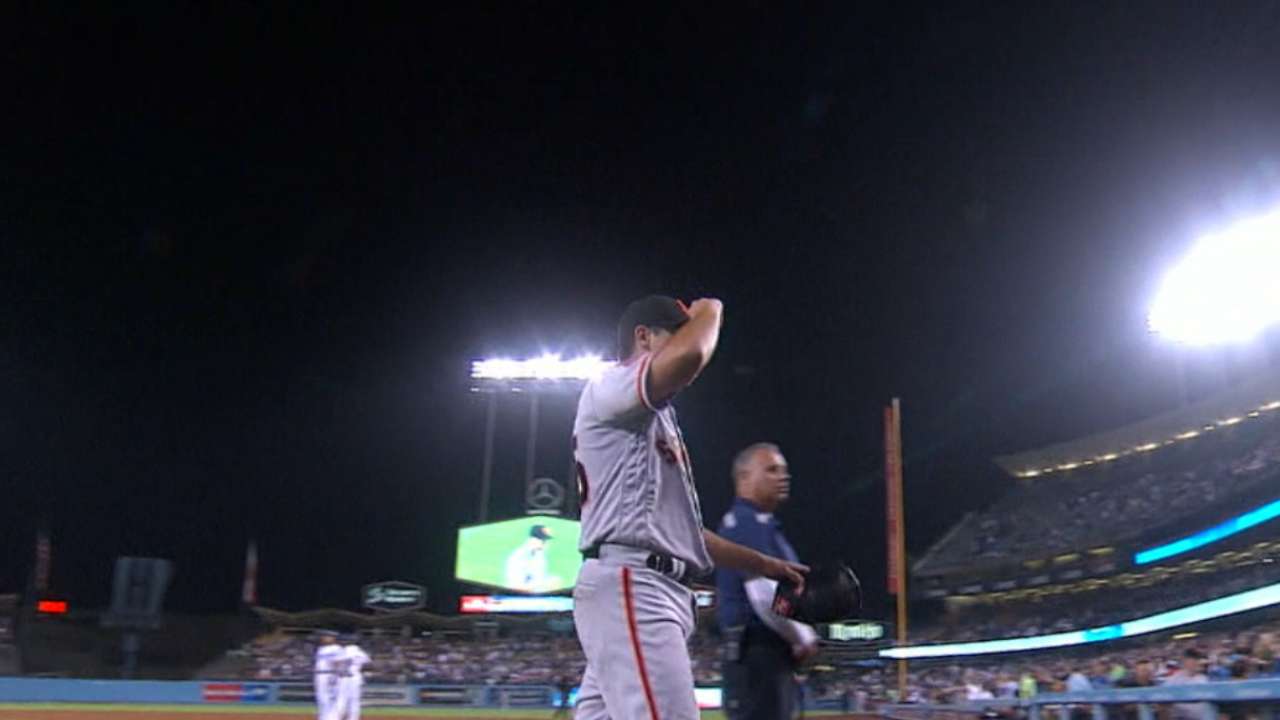 "I hope something like this can be the spark to get us rolling," said Moore.
It certainly won't hurt a team that had lost eight of its past 10 games, but heads back to AT&T Park coming off an emphatic victory against the Dodgers and ready to embark on a six-game homestand to begin a 19-game stretch in which four against the Cubs at Wrigley Field are the only games against a team with a winning record.
These Giants are, after all, a veteran team with a nucleus that was part of the franchise winning World Series in 2010, '12 and '14, which hasn't been lost on Moore.
"I haven't seen a lot of worried faces," Moore said of his impression in his first 25 days with San Francisco. "There's not a lot of panic talk. They are not searching for an identity. These guys know who they are. There is a certain level of comfort."
It is not, however, a feeling of entitlement. There's no swagger in the Giants' clubhouse.
There is however, a feeling of confidence, the kind that comes from three World Series championships in the past six years.
Tracy Ringolsby is a columnist for MLB.com. This story was not subject to the approval of Major League Baseball or its clubs.