Wisler shows mental toughness in stellar start
Braves pleased with changes in young pitcher since demotion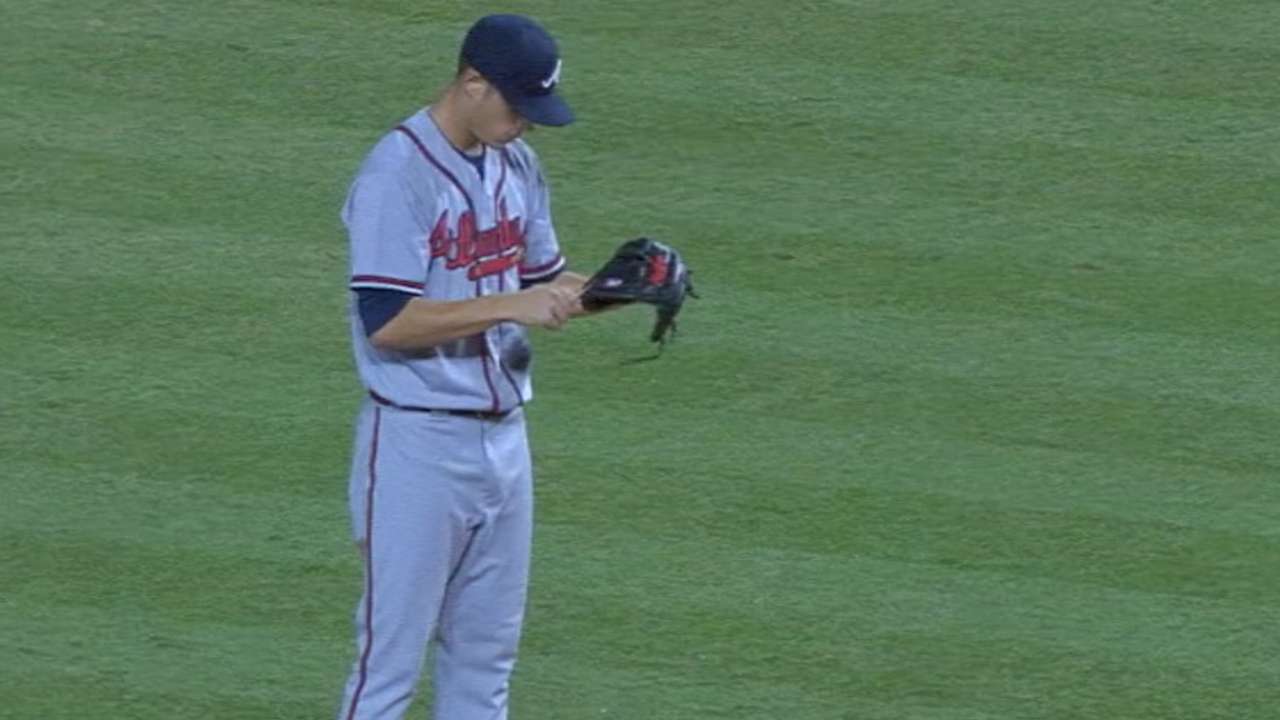 PHOENIX -- Matt Wisler flirted with history as he made his first big league start in nearly a month. More important, the Braves hurler provided a glimpse of his mental strength as he returned from his demotion to the Minors and produced a gem in Thursday night's 3-1 win over the D-backs at Chase Field.
"From the get-go, he just looked really focused," manager Brian Snitker said. "He was locked in and it was just like he was on a mission."
As Wisler carried a no-hit bid into the seventh inning and allowed just two hits over eight innings, he was determined to prove he made the most of the Braves' decision to send him to Triple-A Gwinnett to regain the aggressive approach that had been displayed before his once promising season began to evaporate in June.
"There were some things I needed to fix," Wisler said. "Me going down [to Gwinnet] just allowed me to pitch without having to worry about a lot of things."
Backed by a couple stellar plays made by shortstop Dansby Swanson, Wisler spotted his two-seam fastball consistently, found comfort with his slider as the game progressed and provided reason to believe he has finally gained more confidence in his changeup. He pitched around a couple early walks and held the D-backs hitless until Paul Goldschmidt opened the bottom of the seventh by hitting a 1-2 slider to right field for a clean single.
"That kind of [stunk] because obviously everybody wants the no-hitter, but I made a decent pitch," Wisler said. "It was just a little bit up and he just threw his barrel up there and hit the ball to right field."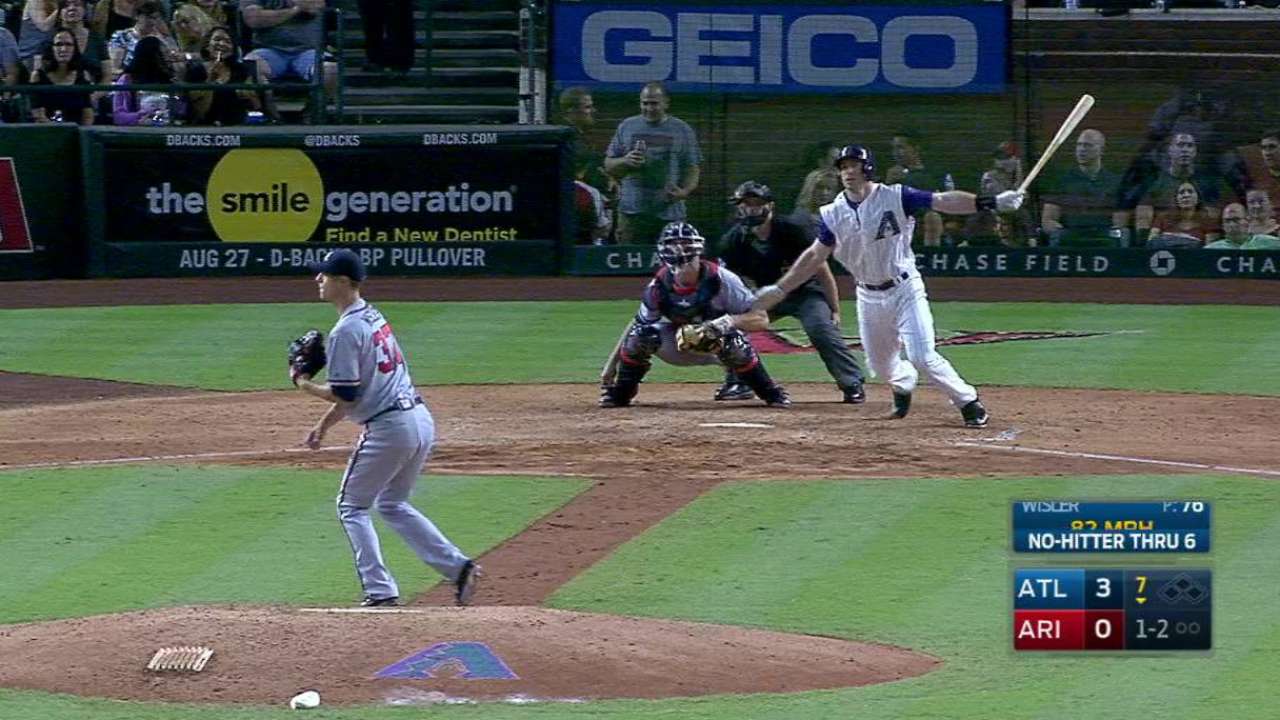 Wisler walked Jake Lamb to give the D-backs two on with no outs in the seventh, but he quickly composed himself and limited the resulting damage to just one run, which Goldschmidt scored on Chris Owings' groundout. The 23-year-old hurler surrendered a two-out single to Jean Segura in the eighth inning before exiting his 103-pitch effort.
"My whole focus was to compete on every pitch and not give in to any situations," Wisler said. "I think the big pitch was my two-seamer. I had a lot of success with that today, jamming guys inside and getting a lot of ground balls."
It's not like Wisler has not produced similar outings in the past. He limited the Mets to one hit over eight innings on May 3, and has now completed at least eight innings in five of his first 40 career starts. Talent has never been an issue for the young pitcher, who produced a 3.21 ERA through this season's first 10 starts and a 7.71 ERA over the 10-start stretch that preceded his demotion.
"The kid has stuff," Snitker said. "We knew that when we sent him out. It wasn't about stuff, it was about the whole package. It doesn't hurt these guys to take step back to take a step forward. I'm happy for him. That's a great way to come back."
Mark Bowman has covered the Braves for MLB.com since 2001. This story was not subject to the approval of Major League Baseball or its clubs.