MLB.com Columnist
Mike Bauman
Pirates not haunted by Miller Park struggles
Pittsburgh snaps 9-game slide in Milwaukee with 10-inning victory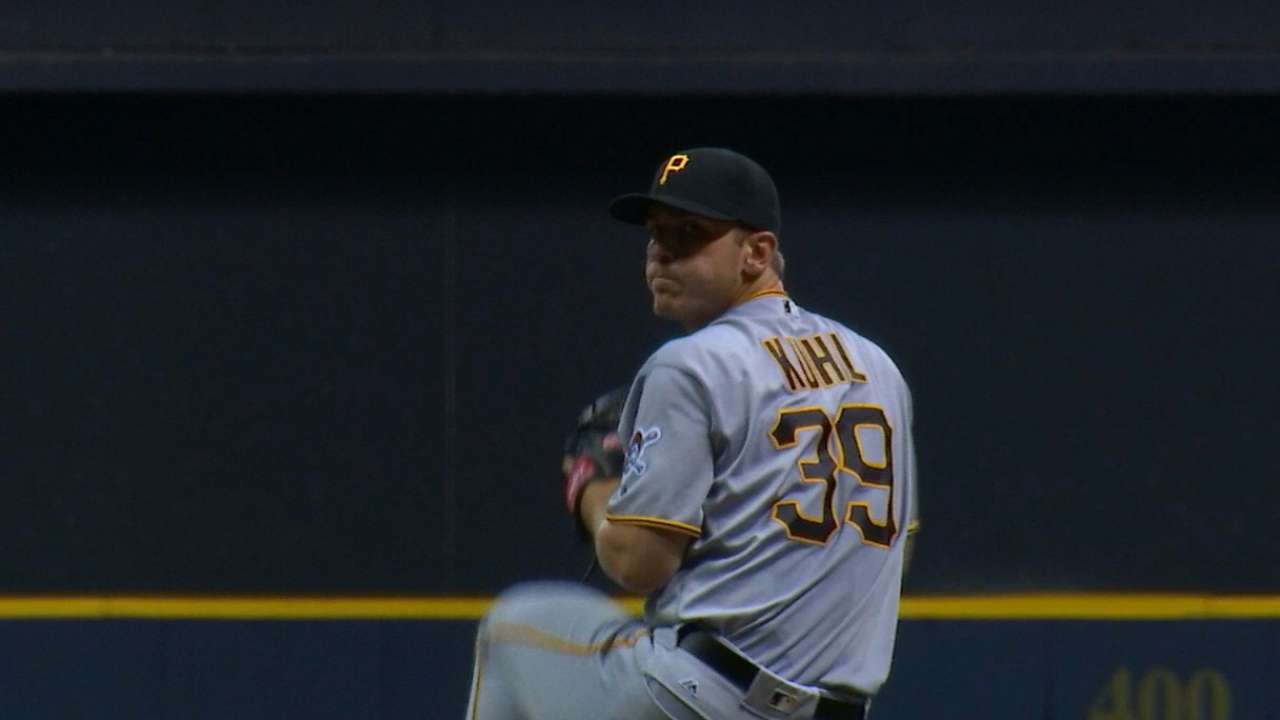 MILWAUKEE -- It had become imperative for the Pittsburgh Pirates to figure out a way to win at Miller Park.
On Thursday night, the Pirates solved the riddle with a 3-2, 10-inning victory over the Brewers, snapping a nine-game losing streak at Miller Park. But this result required several elements -- a commendable start by rookie Chad Kuhl, clutch hitting by center fielder Andrew McCutchen and scoreless work from four relievers.
The next task would be repeating this level of achievement.
Over the last 10 years, the Pirates are 17-64 in Milwaukee. The Pirates still have six more games at Miller Park this season. If they want a Wild Card, they'll need to pick up their pace in southeastern Wisconsin.
The Pirates have tried changing their routine in their Miller Park visits. A lasting answer has eluded them.
"We're still looking for the key to the lock here," Pirates manager Clint Hurdle said. "We've tried some different things over the years. This is my sixth year visiting here."
The surest combination turned out to be a really strong pitching performance and just enough timely hitting. Not a new combination, but it has passed the test of time.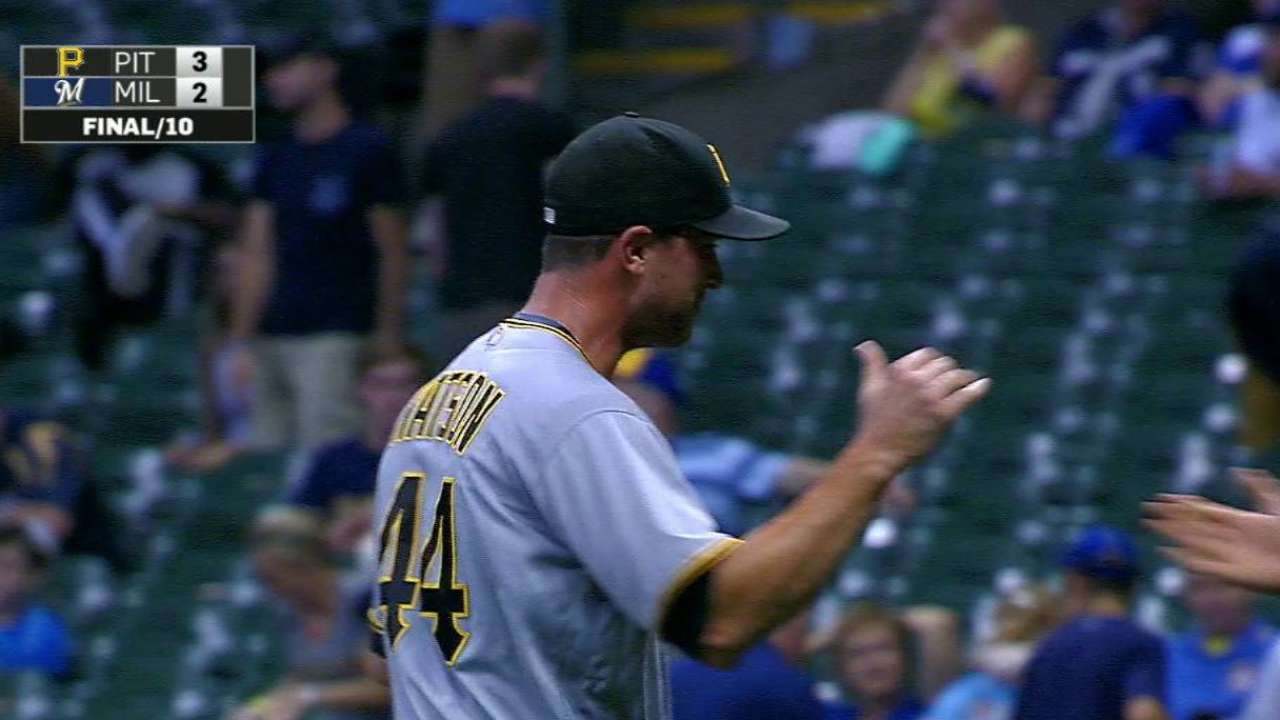 Kuhl threw six shutout innings, giving up just two hits, before trouble found him in the seventh; a double and then a tying two-run homer by Kirk Nieuwenhuis. Still, it was another strong performance from Kuhl, who has five straight starts in which he has allowed two earned runs or fewer. He has pitched particularly well on the road.
"He's got a big belief system that he's got an opportunity to take the ball today and do something special," Hurdle said. "And he doesn't care where he's at doing it."
Kuhl, 23, arrived in the Majors in late June, so the Pirates' struggles at Miller Park were not part of his history. That may have been for the best.
"I really haven't known the struggles," he said. "My first time in Dodger Stadium, my first time in Miller Park, you try not to let those externals get to you. You go out there and say, 'This is a really cool place,' but then the first hitter steps in and it's a different ballgame."
The three Pittsburgh runs were all driven in by McCutchen, with a solo homer and two run-scoring singles -- both hit sharply the opposite way. This was an extremely encouraging night for McCutchen. And that made it an extremely encouraging night for the Pirates.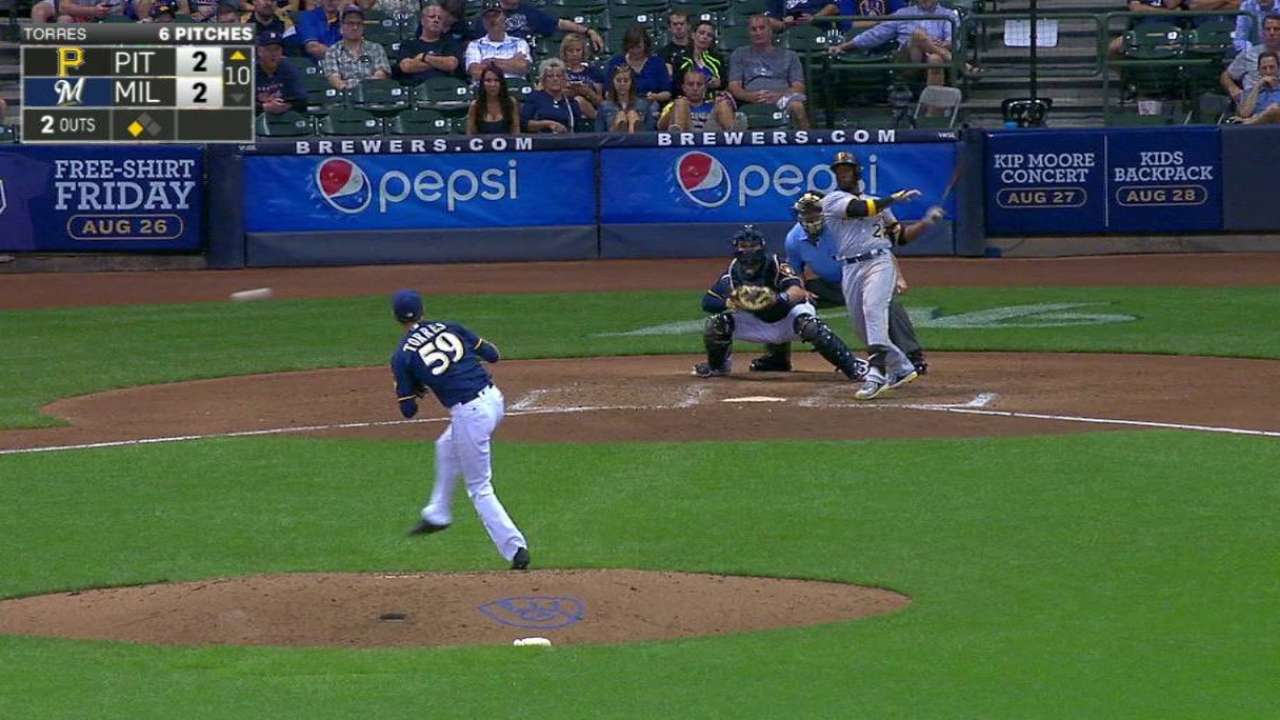 Before that happy ending, at one point in the what's-wrong-here discussion of the Pirates' work in Milwaukee, it was suggested to Hurdle that the Pirates' hotel in Milwaukee, the Pfister, was part of the problem. The Pfister is a classy, old world sort of hotel, but it has long been rumored to be haunted.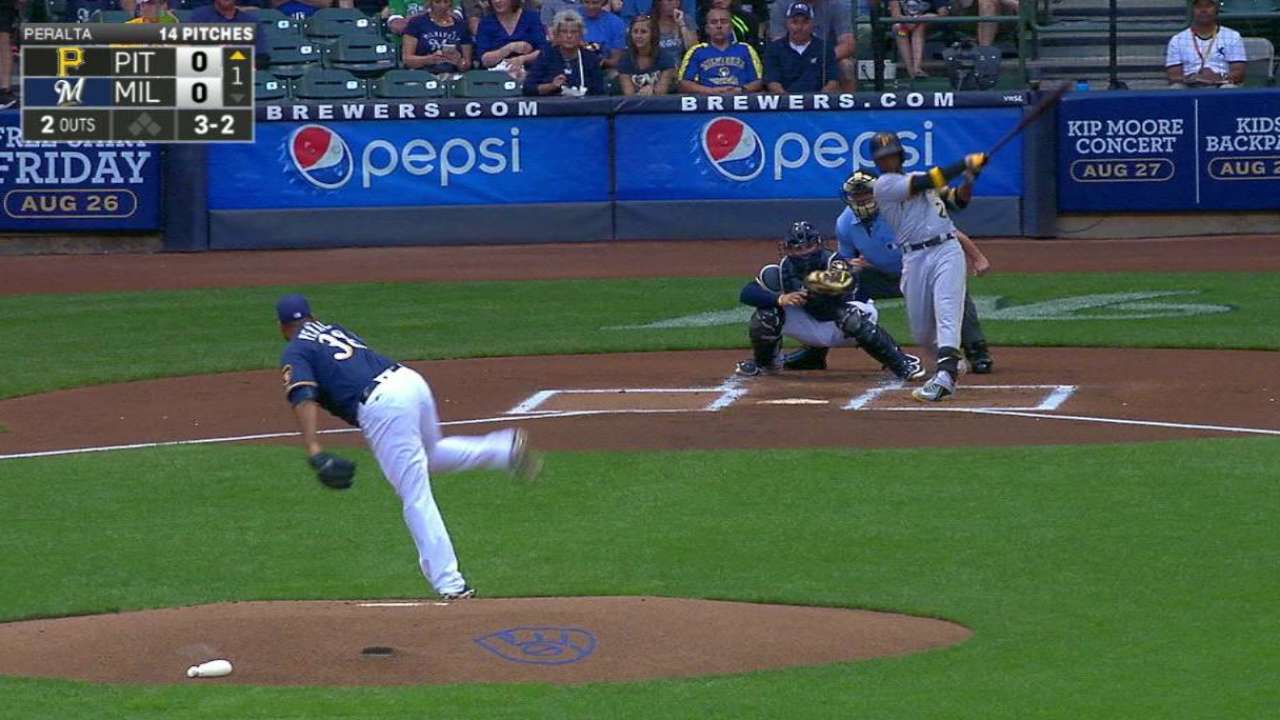 "I have not seen that ghost," Hurdle said. "I have not had any relationship-building with that ghost. I had a player call me one night assuring that there was a ghost, and the ghost had turned on his TV twice in one night.
"I actually had him come into my room -- not to sleep. I settled him down, went back to his room with him, sat for a while. The TV did not come back on. I exited. Everything was OK. It's real to some people, there's no doubt. I'm absolutely positive that I don't want to name names. He's still playing."
In an entirely different conversation, Brewers manager Craig Counsell, a Milwaukee area native, was asked about the Pirates staying at a hotel with a reputation for being haunted.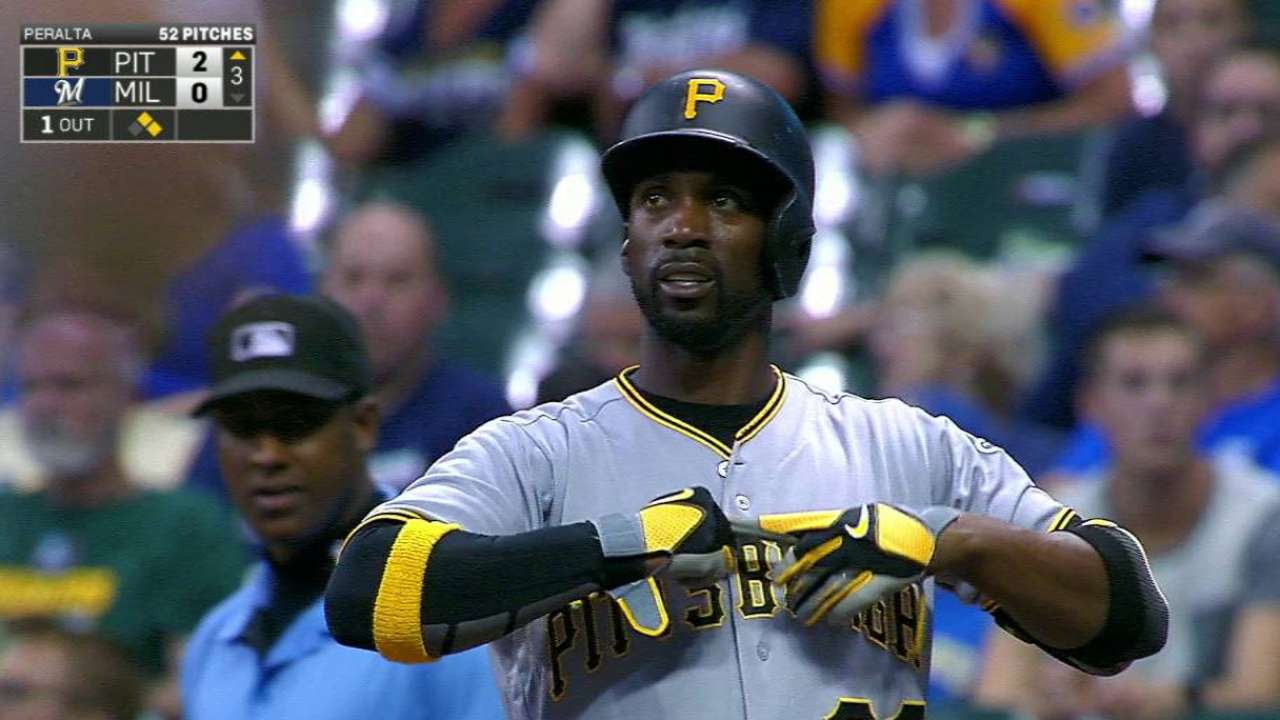 "I'm familiar with that," Counsell said. "I remember [former Pirates infielder] Pedro Alvarez having trouble with a ghost at the Pfister. I remember that being documented. But he's not with them anymore."
The Pirates had the second-best record in baseball over the last three years and have qualified for the postseason in three straight years.
It is true that the Pirates are not playing at their 2015 pace, when they won 98 games. This does not automatically disqualify them from a fourth straight postseason appearance.
"I still think they're capable of making a run late in the season," Counsell said. "They're a talented team. If you win 90-plus games [two out of three] years, you're a talented team.
"Because of market size, they're going to always have to shuffle personnel to some extent, but their outfield is really the thing you kind of point to. It's the same guys and those are really good players."
Thursday night in Milwaukee, the Pirates looked more like the Pirates are expected to look. They looked good enough to win in Milwaukee, more often than once.
Mike Bauman is a national columnist for MLB.com. This story was not subject to the approval of Major League Baseball or its clubs.