Blue Jays' offense finds itself in another rut
But Gibbons points to how Toronto broke out of previous slump earlier this year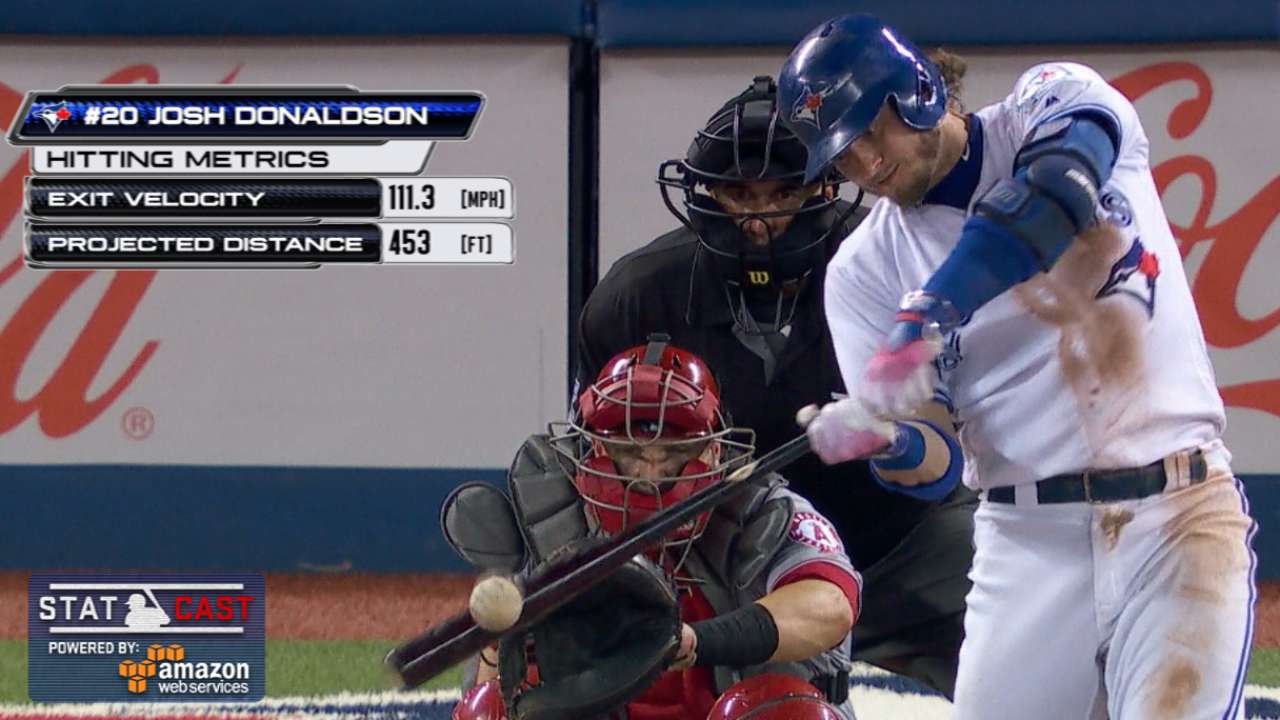 TORONTO -- John Gibbons has been known to say that when the Blue Jays don't score in bunches, they don't win. That point was driven home yet again on Thursday night.
Toronto's offense continued its recent downward trend in another disappointing 6-3 loss to the Angels. The Blue Jays' lineup struggled early this year, and then bounced back by the end of May, but the issues have resurfaced during the dog days of August.
The Blue Jays have scored fewer than four runs in 12 of their last 23 games, dating back to July 31. It's hard for any team to win when scoring that few, but it has been even more noticeable on a Toronto club that is 9-41 in those games this season.
"There's no doubt we've cooled off," said Gibbons, whose team has averaged four runs per game this month. "That's due to change, it always does. But we've fallen behind and we haven't been able to get into a situation to get that big hit to climb back into it or open up some games. That will change. It's similar to earlier in the season and that eventually changed."
Toronto's biggest strength this season has been its rotation, but the problem is that when the offense isn't scoring enough runs, the starting staff does not have any margin for error. That was apparent in the series finale vs. Los Angeles, when lefty J.A. Happ cruised through the first five innings, but then hit a road block in the sixth and was saddled with a loss because of it.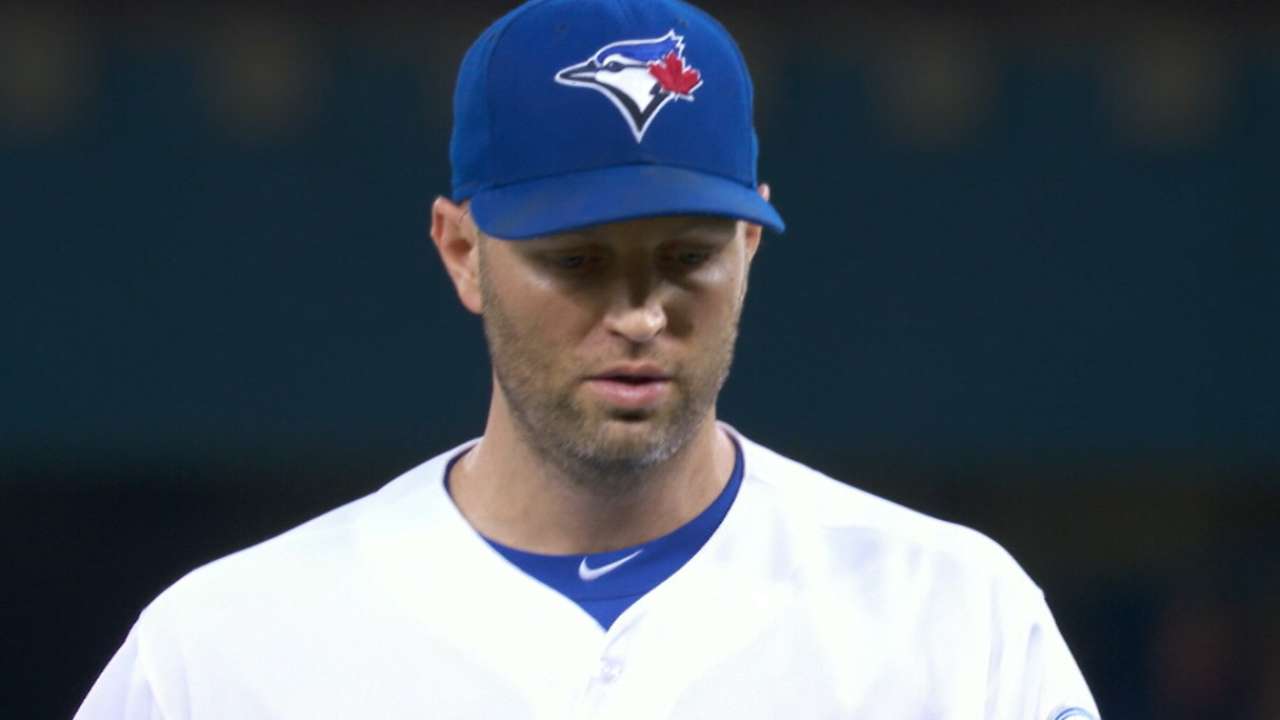 Happ carried a 2-0 lead into that inning, but he loaded the bases on a bloop double, an infield single and a walk. Mike Trout and Albert Pujols followed with a pair of run-scoring singles, and in a matter of minutes, Toronto's 2-0 lead turned into a 4-2 deficit.
The loss can hardly be blamed on Happ, who has become one of the most reliable starters in the American League this season, and who could enter the conversation for the AL Cy Young Award. He didn't make many mistakes Thursday night, but he made enough, and with Toronto unable to generate much of anything off soft-tossing righty Jered Weaver, that was all it took.
"That was a game I felt like I was going deep, for sure," said Happ, whose ERA rose to 3.19. "It didn't bounce our way ... just struggled to get through that inning right there, but leading up to that, the first five, I felt real crisp, really good, with almost everything."
The Blue Jays lost their series to the Angels, 2-1, and along the way missed a prime opportunity to create a bit of a cushion atop the AL East standings. Instead, Toronto is now tied for first place with Boston, while the Orioles continue to hang around and sit just one game back.
With approximately five weeks remaining in the regular season, the division is completely up for grabs, and the best way to go out there and claim it would be for the bats to once again spring to life. Gibbons believes it's only a matter of time.
"There's not a lot of season left, but we're due," Gibbons said.
Gregor Chisholm has covered the Blue Jays for MLB.com since 2011. Follow him on Twitter @gregorMLB and Facebook, and listen to his podcast. This story was not subject to the approval of Major League Baseball or its clubs.