De Aza pushing for playing time with bat
Outfielder logs career-high 5 RBIs in rubber-game win over Cardinals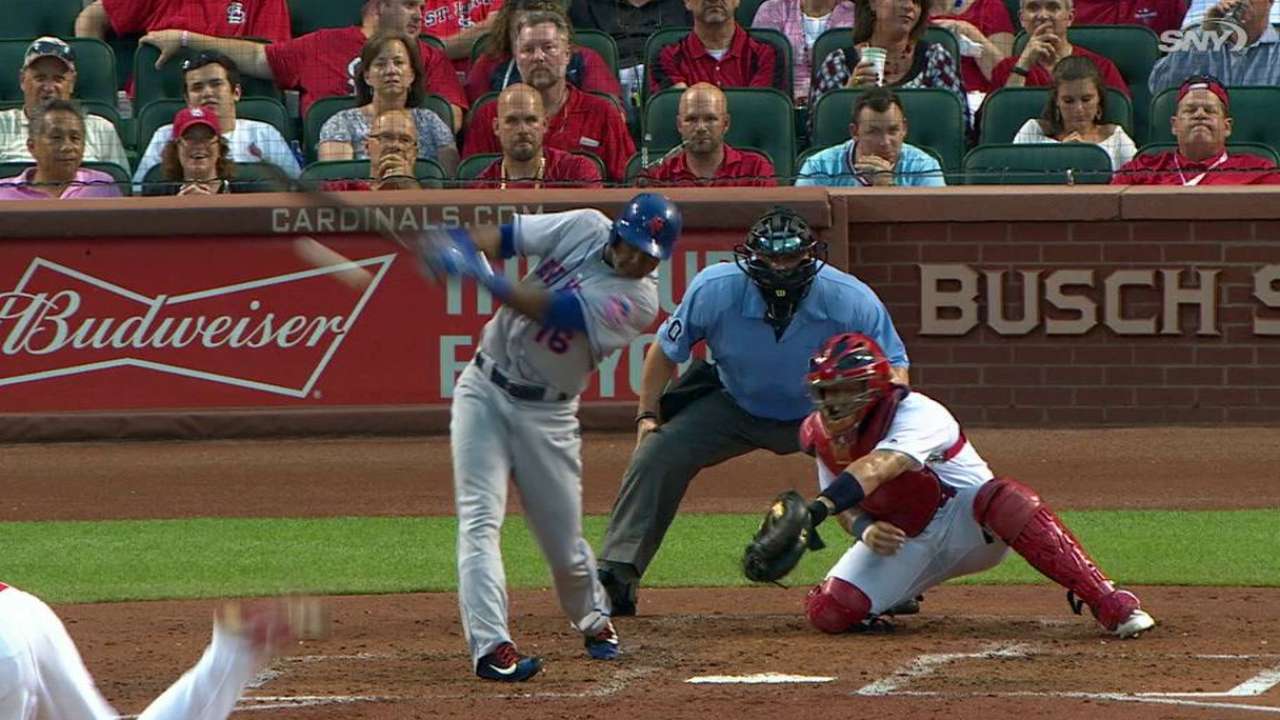 ST. LOUIS -- From the months of April through June, as Mets fans busied themselves booing him and calling for his release, Alejandro De Aza compiled a total of five RBIs.
That De Aza matched that output alone in the Mets' 10-6 win over the Cardinals on Thursday night was more than affirmation of how far he's come. It was perhaps a cry for increased playing time in a tightened postseason race, particularly given teammate Curtis Granderson's struggles.
"Anything that can help the team win, it feels great," De Aza said. "It's fun to do that now, and every time you can. Every time you hit a home run, it's fun."
Though De Aza was hunting the 91-mph sinker Adam Wainwright threw him with two men on base in the fifth inning, he did not expect it to clear the right-field fence. When it did, De Aza pumped his fist, crossing home plate with the fifth of his career-high RBI total. An inning earlier, De Aza had touched up Wainwright for a two-run single.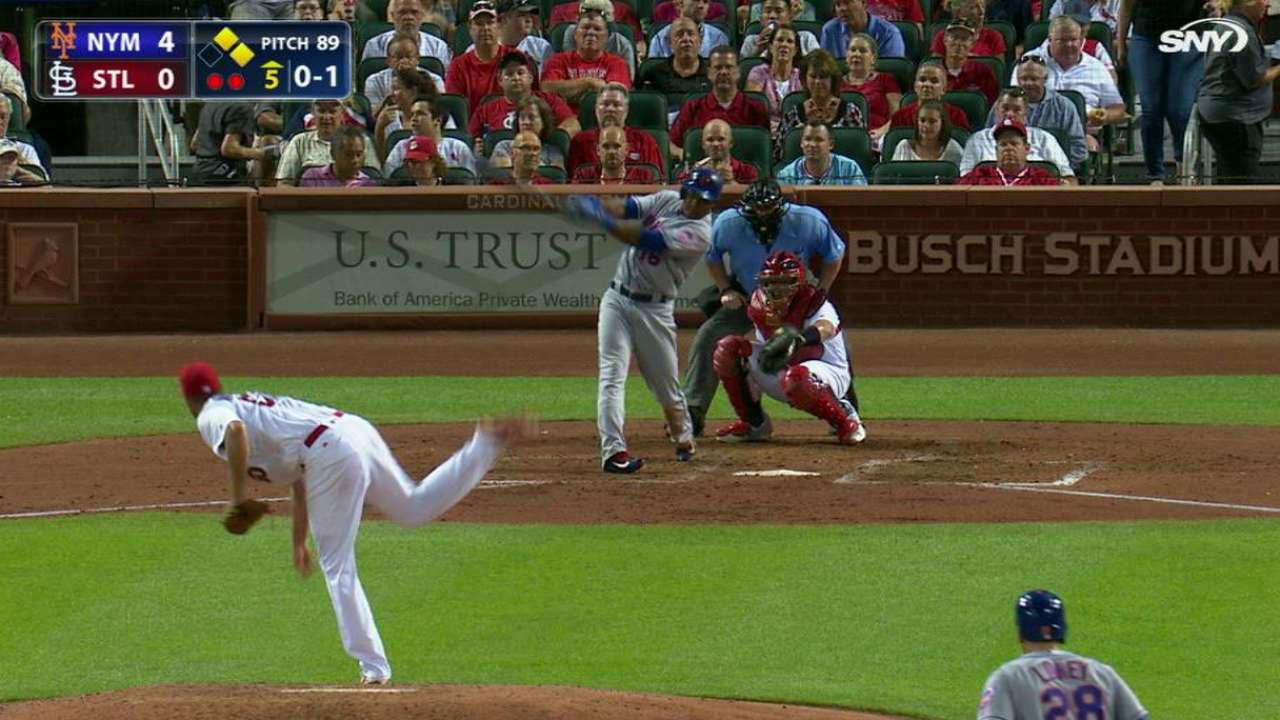 Nearly as impactful was his initial contribution of the game, a leaping catch in the first inning to rob Matt Carpenter of extra bases. All of it jelled together into a banner night for De Aza, who was in the starting lineup only because Jay Bruce was sitting out with a sore right calf.
But perhaps De Aza's role will continue expanding, even with Bruce due back on Friday. Since July 1, De Aza is reaching base at a .366 clip. He also boasts more recent experience in center field than Granderson, who owns a .286 on-base mark over that same stretch. Manager Terry Collins went as far as to drop Granderson from second to fifth in the batting order on Thursday. But if Granderson keeps slumping, and De Aza keeps hitting, more drastic changes could be forthcoming.
"He knows his role," Collins said of De Aza. "He doesn't have to like it, but he accepts it, and gets himself ready. He didn't stop working. He didn't stop practicing. Any time we had extra BP, he was out. All he needed was a chance to play a little bit and when he got it, he made the most of it. He's gotten some big hits for us."
Anthony DiComo has covered the Mets for MLB.com since 2008. Follow him on Twitter @AnthonyDiComo and Facebook, and listen to his podcast. This story was not subject to the approval of Major League Baseball or its clubs.