Felix vs. Sale duel highlights MLB.TV slate
Wright comes off DL to start for Boston; Kluber goes for Tribe vs. Rangers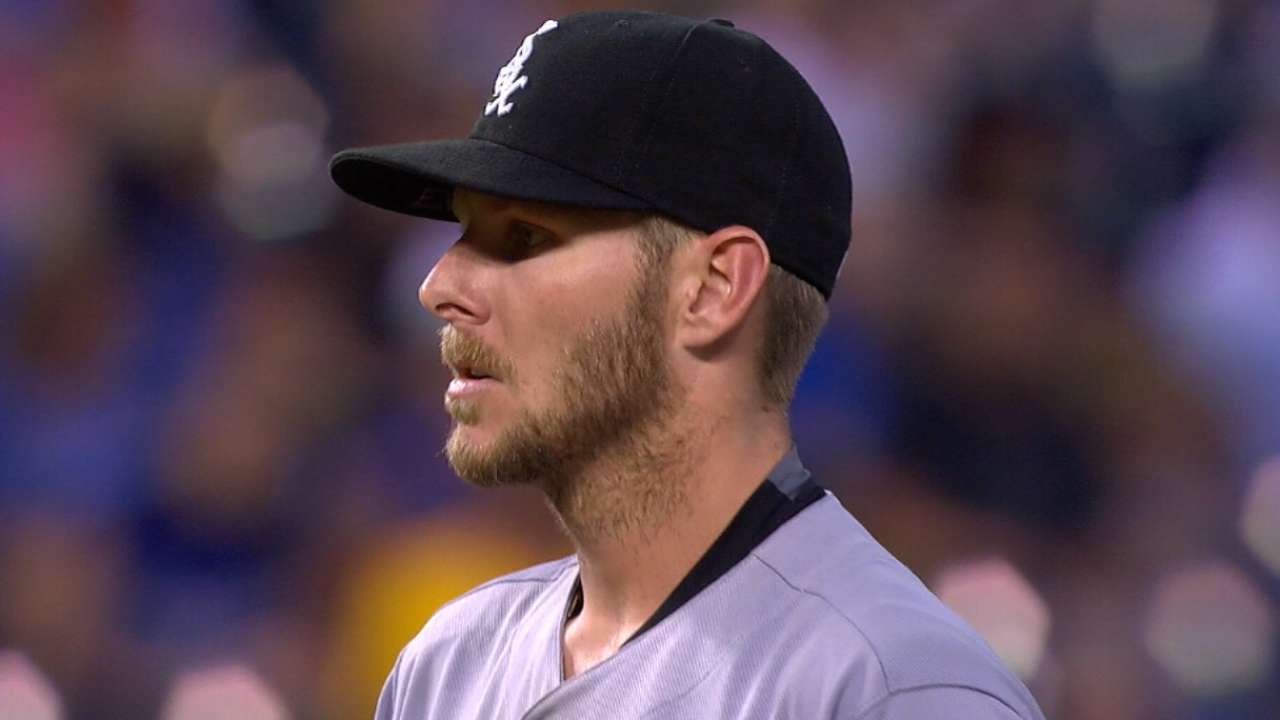 Two American League pitching titans will share the mound today when Felix Hernandez and the Mariners take on Chris Sale and the White Sox at the newly rebranded Guaranteed Rate Field in Chicago.
Fans can catch this matchup as well as the rest of the day's 15-game slate -- which also features Steven Wright's return from the disabled list and starts by Justin Verlander and Corey Kluber -- streaming live on MLB.TV.
MLB.TV Premium has the same features as last year, and it is now available for a limited-time offer of just $9.99 for the rest of the year to celebrate today's 14th anniversary of the first live video stream of a Major League Baseball game, between the Rangers and Yankees on Aug. 26, 2002.
This package has the best value and provides access to more than 400 devices and a free subscription to the MLB.com At Bat Premium app (a $19.99 value). It offers the best picture quality ever -- a new 60 frames per second -- for supported devices.
Here's what to watch for throughout the day (all times in ET):
Felix, Sale duel in Chicago: SEA@CWS, 8:10 p.m.
Hernandez and Sale will match up as starters for the second time in their careers as the White Sox and Mariners open a three-game series. This duo last met head-to-head Aug. 21, 2015, in a game the White Sox dominated 11-4.
Both Sale and Hernandez enter today's opener coming off impressive outings. Sale beat the A's with eight scoreless innings, earning his first win since July 2. The Chicago ace was 0-4 with 4.43 ERA in his previous six starts.
"It was kind of getting over the hump for me," Sale said. "My last few times out, I haven't been as good as I've wanted to be or as good as I've needed to be."
Hernandez, meanwhile, allowed just two runs in eight frames in a win over the Brewers. Hernandez is 4-0 with a 3.80 ERA in seven appearances since coming off the disabled list.
Stat that matters: Hernandez deployed his changeup 37.6 percent of the time (41-of-109) in his last start. Thirty-seven of his 57 strikeouts this year have come via changeups.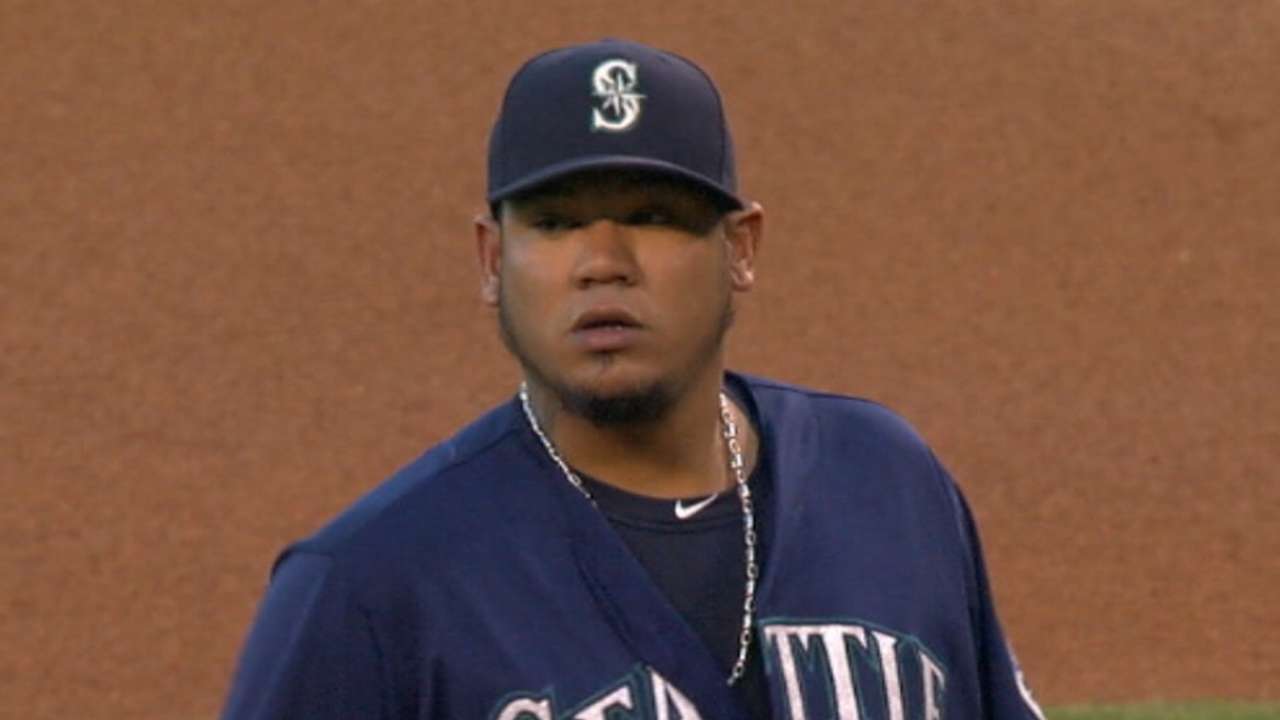 Wright returns to action: KC@BOS, 7:10 p.m.
Wright will come off the DL to start for the Red Sox against the Royals at Fenway Park. Wright, who has been sidelined with shoulder inflammation, was 13-5 with a 3.01 ERA prior to landing on the DL.
For the Royals, Ian Kennedy gets the start coming off his best outing of the year -- eight scoreless innings in a win against the Twins on Saturday. The right-hander hasn't allowed more than one run in a start since July 25. He owns a 0.79 ERA in that span (34 innings).
Stat that matters: The Red Sox are seeking improved production from Xander Bogaerts, Travis Shaw and Jackie Bradley Jr. The trio is batting a combined .177 (41-for-232) with 65 strikeouts this month.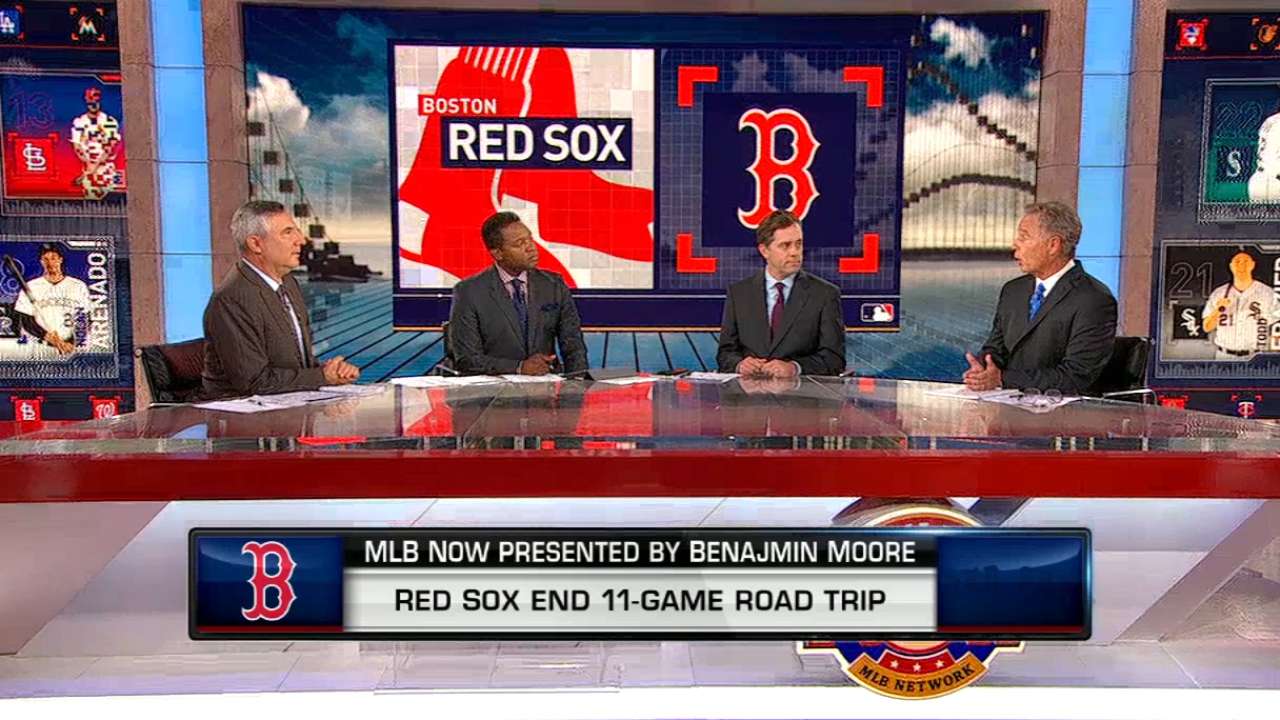 First-place teams clash in Texas: CLE@TEX, 8:05 p.m.
Two first-place AL clubs will clash in Arlington as the Rangers and Indians continue their four-game set at Globe Life Park. Cy Young candidate Kluber is slated to start for the Tribe. Kluber is unbeaten (5-0) with a 1.78 ERA in his last eight outings.
"He looks like the tank's full," Indians manager Terry Francona said last week, "which is really good for us."
The Rangers will counter with left-hander Martin Perez, who is facing Cleveland for the first time since 2013. Perez is coming off a loss to the Rays in which he surrendered six runs in six innings.
Stat that matters: Perez has been notably better at home (7-1 record, 2.36 ERA) than on the road (1-8, 6.23) this season.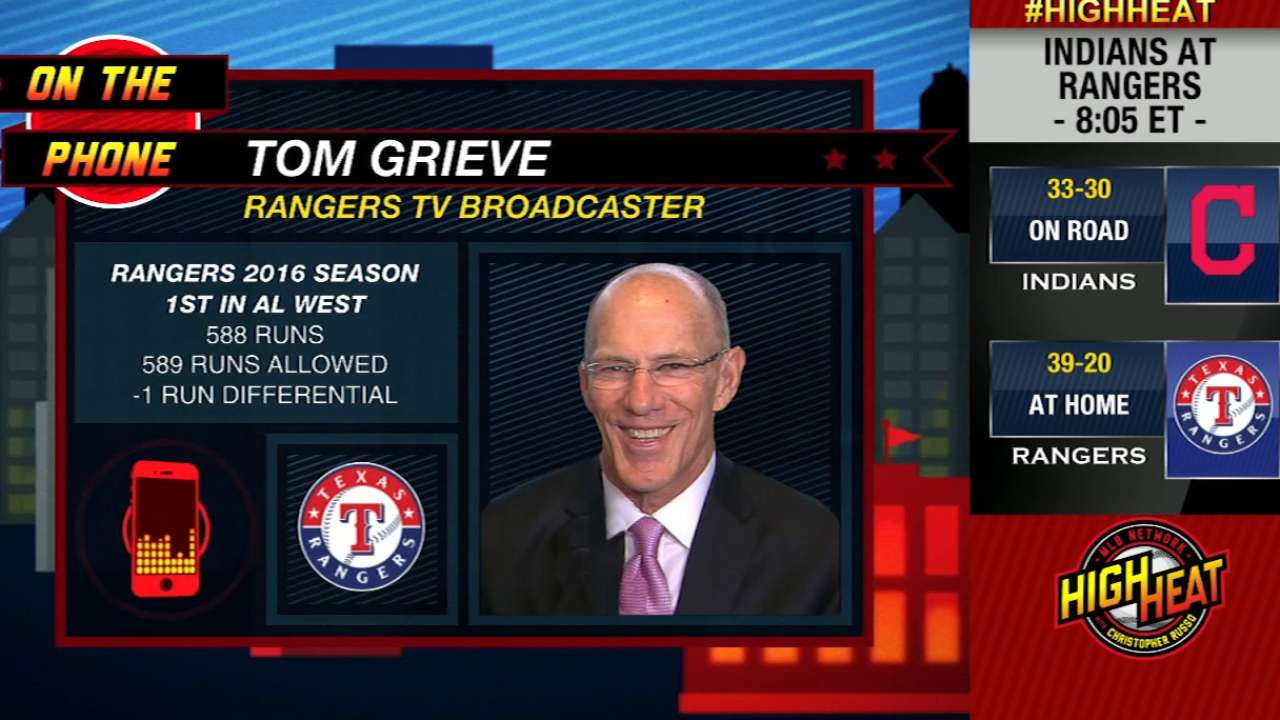 Verlander, Tigers host Angels: LAA@DET, 7:10 p.m.
The Tigers will continue their playoff push by sending Verlander to the mound in the opener against the Angels at Comerica Park. Verlander has notched eight consecutive quality starts. He limited the Red Sox to one run on three hits in six innings his last time out.
"It's a broken record. He keeps going out there and giving us a chance to win," Tigers manager Brad Ausmus said.
Ricky Nolasco gets the ball for the Angels. He's 0-3 with a 5.70 ERA in four starts since joining Los Angeles via trade from the Twins on Aug. 1.
Stat that matters: Verlander is 5-7 with a 3.77 ERA in 15 career starts against the Angels.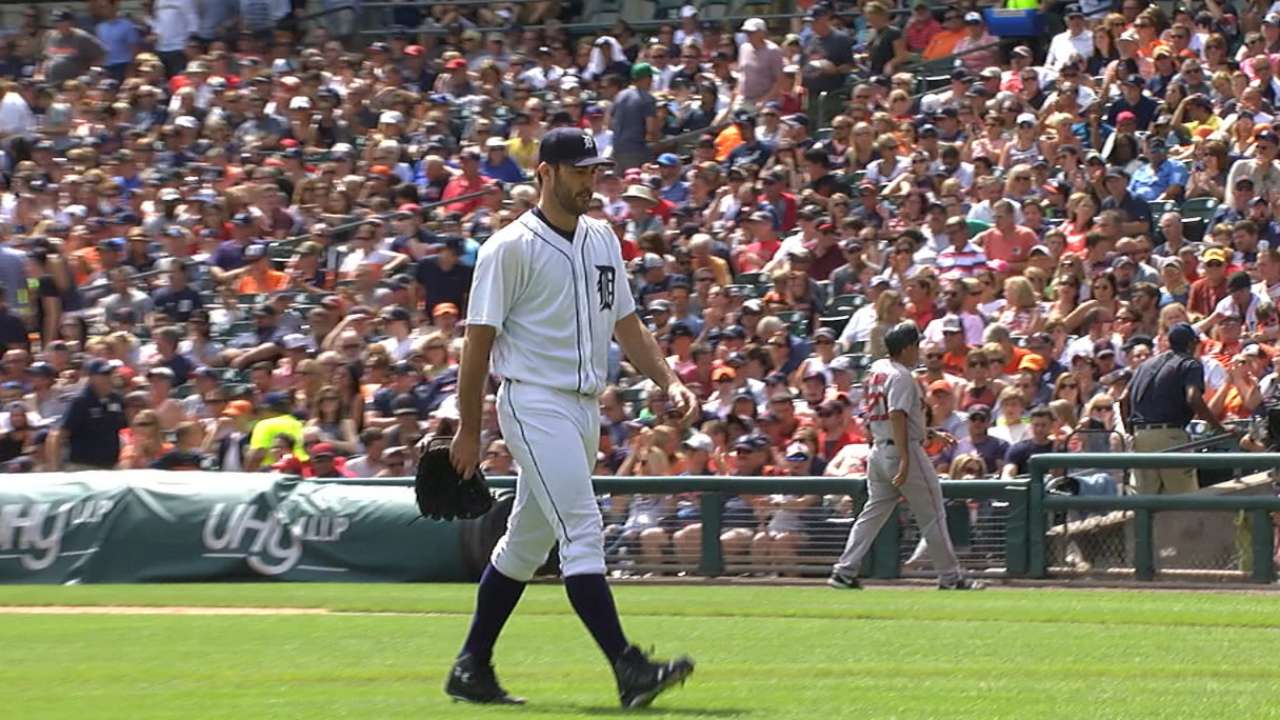 MLB.TV Premium subscribers get the Mosaic View -- split screen or quad, available on PC or Mac only. That always comes in handy, especially when scoreboard-watching looms. MLB.TV Premium and MLB.TV Single Team subscribers both enjoy HD and both will get real-time highlights and player stats automatically loaded moments after they occur (only for the game you are watching with MLB.TV Single Team, and for all games with MLB.TV Premium).
Chad Thornburg is a reporter for MLB.com. This story was not subject to the approval of Major League Baseball or its clubs.